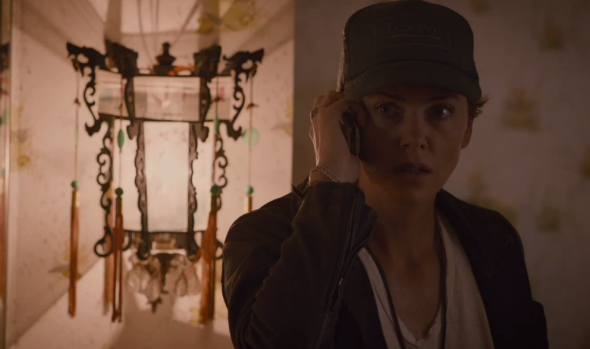 A few years before Gone Girl became a New York Times best-seller and a cultural phenomenon, author Gillian Flynn published Dark Places. While that similarly dark and mysterious novel may have been overshadowed by its followup, it landed on the Times' best-seller list, too—and now it's getting its own big-screen treatment.
The first trailer for the film is here, and fans of Gone Girl will recognize the mood: brooding, suspense-laden, violent. Charlize Theron stars as Libby Day, a woman haunted by memories of a massacre that left her without her mother and sisters. A Satanic cult is believed to be behind the murders, and a young Libby testified against her teenaged brother. Twenty-five years later, she comes across a "kill club," a group of amateur sleuths obsessed with true crime stories, who try to solve crimes on their own. (Sound familiar, Serial fans?) The members believe that Libby's brother may be innocent, and she joins them in revisiting the details her family's murder.
While the trailer does echo Gone Girl's dark themes, it's safe to say that director Gilles Paquet-Brenner's adaptation doesn't have the same slick, sterile look as David Fincher's. This may fit the tone perfectly, however, matching the rural Kansas setting and grittier story. The film also stars Chloë Grace Moretz, Christina Hendricks, and Nicholas Hoult, and we'll see whether it can start as much conversation as Gone Girl when it's released later this year.
---