Annie Collinge was shopping at the Chelsea Flea Market in New York City one day when she came across a doll that caught her eye. Dressed in a white fur coat and ski goggles with red lenses, the figure was simply too bizarre to resist.
"I'm not into dolls at all, but I bought it," she said.
Three years ago, Collinge came up with an idea for what to do with it: She would photograph the doll, then find a real person who looked just like it.
"I just thought it would be an amusing idea to get something that's based on reality and try to turn it back into reality and see what happened," she said.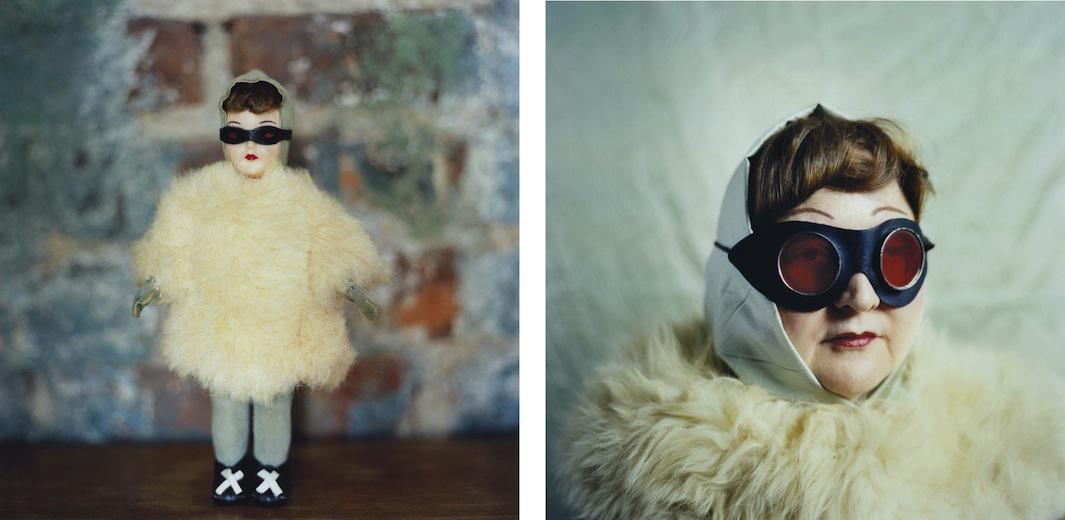 For her limited edition publication, Five Inches of Limbo, Collinge photographed 10 women and their doll doppelgangers. The diptychs she created of the corresponding images are uncanny.  
Collinge combed eBay and junk stores in New York, looking for dolls, often women or girls in miniature, for which she thought she might be able to find flesh-and-blood look-alikes. 
"I bought a lot of dolls," she said. "I've got a massive doll collection now, which, to be honest, I don't really want."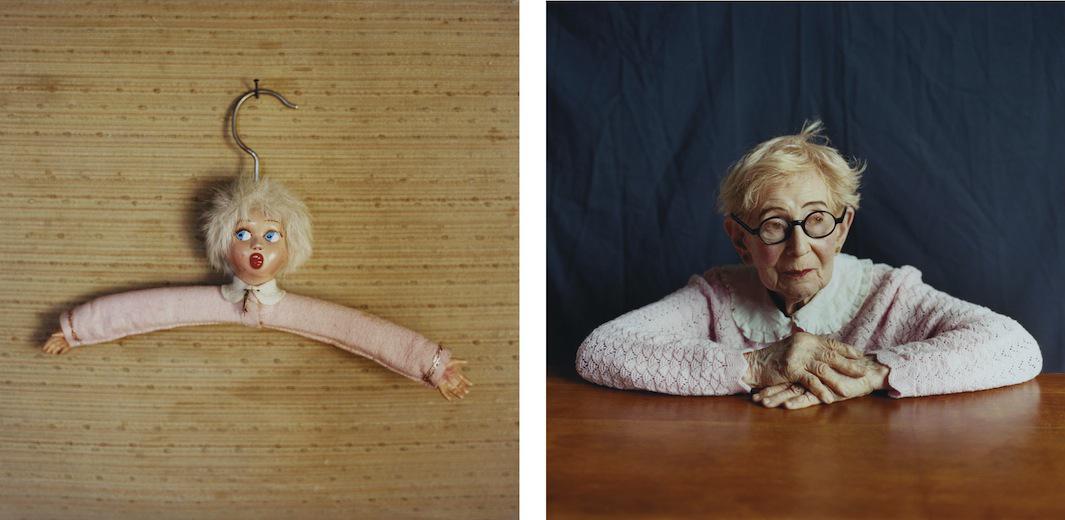 Simultaneously, she started wandering the streets and subways looking for their perfect doubles. She'd approach potential models as soon as she spotted them, before she had the chance to get nervous or second-guess herself, and ask if she could correspond with them over email. That gave her the opportunity to explain her project further and, sometimes, send a picture of the doll she had in mind for the portrait. 
"I got in the habit of randomly staring at people," she said. "The project took a while to finish only because it took a long time to find the right people."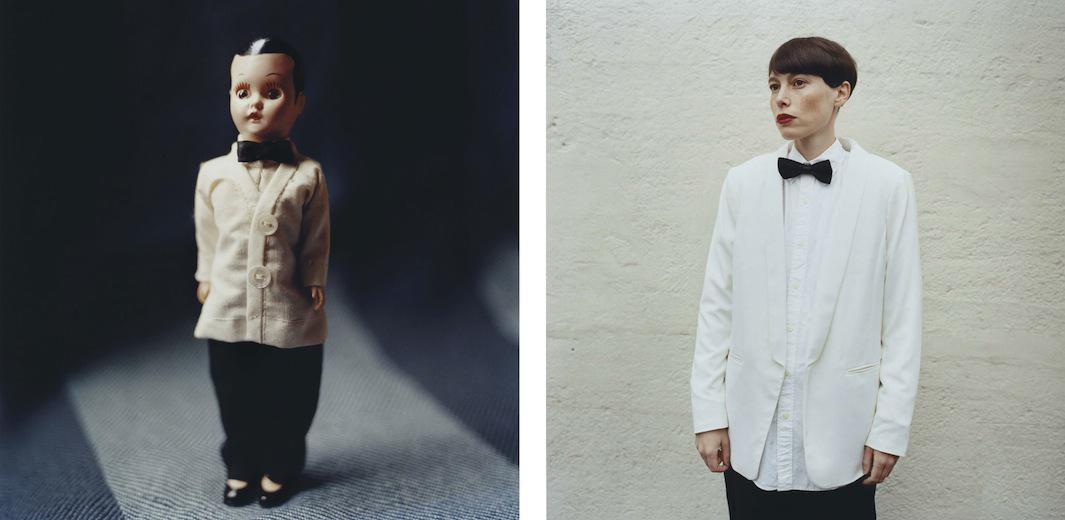 For the most part, Collinge shot her models in her own apartment, and styled them using makeup and clothing she either had on hand or purchased specifically for the occasion. One woman showed up at her door wearing perfectly appropriate make-up, completely unprompted. Many of the dolls in her project are undoubtedly strange, but there's a subtleness—or, perhaps, a sentience—to them that allow their human counterparts to seem believable. 
"A few of the shots looked too costume-y. I didn't believe the final result. For one, I got color contact lenses for the model and it was too much."