On his Fuse reality show Big Freedia: Queen of Bounce, Freedia strives to share the unique and vibrant culture of New Orleans with the world. This usually involves raucous performances of "bounce" music and dance, the spicy riff on hip-hop that features high-energy hooks and twerking galore, whether on television or at a club venue near you. But Freedia also likes to eat and cook, and when Slate asked him to share a favorite local recipe, he immediately suggested yaka meat stew.
A creation unique to New Orleans, yaka meat stew—also called yakamein or similar variations—is an unlikely and yet satisfying mix of Chinese and Creole influences, and it's treasured by the locals as a comfort food and a kind of cure-all. Freedia explained the importance of the dish in an email: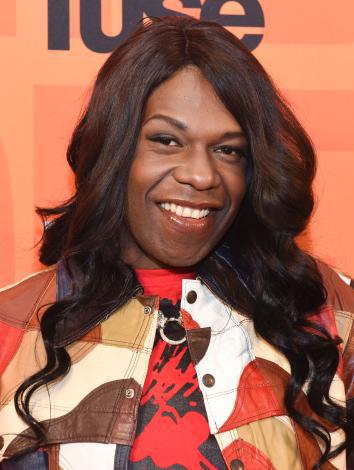 My momma made me and my sister and brother Yaka meat as a kid—it's a standard New Orleans dish. It's more than just comforting, though. Honey, it cures any hangover or any type of overindulgence you get into down here—and you will overindulge in my city! It's the perfect dish for your post Mardi Gras blues.
The dish is not unlike other boiled beef stews served over noodles, but it features some Creole twists that set it apart. A combination of aromatics that Freedia calls "chop season"—onion, green bell pepper, celery, garlic, green onions, and parsley—serves as a flavor base, and a Creole spice blend like Tony Chachere's Creole Seasoning adds the requisite flare. When the stew is served up over spaghetti, it is typically finished with a boiled egg, sliced green onions, and any combination of flavor boosters like hot sauce, Worcestershire, and/or extra soy sauce. Freedia invites you to give it a try next time you've bounced a little too hard—that is, after all, how the Queen Diva does it herself. 
Big Freedia's "You Already Know" Yaka Meat Stew
Adapted from Big Freedia
Yield: 6 to 8 servings
Time: 2½ hours, largely unattended
3 tablespoons olive oil
1 large yellow onion, chopped
1 green bell pepper, chopped
1 large celery stalk, preferably with leaves, chopped
2 scallions, finely chopped, plus more for garnish
2 tablespoons chopped fresh parsley
1 large garlic clove, minced
3 to 4 pounds beef chuck or stew meat, cut into 1-inch chunks
Salt and black pepper
1 tablespoon soy sauce
2 teaspoons Creole spice blend (or more to taste)
3 or 4 eggs (½ egg per serving)  
1 pound spaghetti
1. Put 2 tablespoons of the olive oil in a large Dutch oven or other heavy soup pot over medium heat. When it's hot, add the "chop season" vegetables: onion, bell pepper, celery, scallions, parsley, and garlic. Cook, stirring frequently, until the onion is translucent, about 5 minutes.
2. Season the beef with salt and pepper, then add the beef, soy sauce, and Creole spice blend, along with 3 quarts (12 cups) of water. Bring the mixture to a boil over medium-high heat, then reduce the heat to medium-low, cover the pot, and simmer until the beef is very tender, about 2 hours.
3. Meanwhile, bring a medium saucepan and a large pot of water to a boil. Add the eggs to the saucepan of boiling water and cook for 10 minutes. Fill a large bowl with ice water. Carefully drain the eggs, and transfer them to the ice bath. Generously salt the boiling water in the large pot. Add the spaghetti and cook until al dente, usually 7 to 8 minutes, depending on the package directions. Drain the spaghetti, return it to the pot, toss with the remaining tablespoon of olive oil to keep the noodles from sticking, and cover to keep warm. Peel the eggs and cut them in half lengthwise. Set aside.
4. When the beef is done, reduce the heat under the pot to low. Transfer the meat to a large bowl with a slotted spoon, and shred it with two forks. Return the meat to the pot, and taste and adjust the seasoning.
5. To serve, follow Freedia's instructions: "To assemble Yaka like my momma did, add spaghetti noodles into a bowl and then swiggle and wiggle some of the beef stew in. Shake with sliced green onion and hardboiled egg on top!"
Previously in You're Doing It Wrong:
Quiche
Tagine
Paella
Spaghetti
Pork Tenderloin