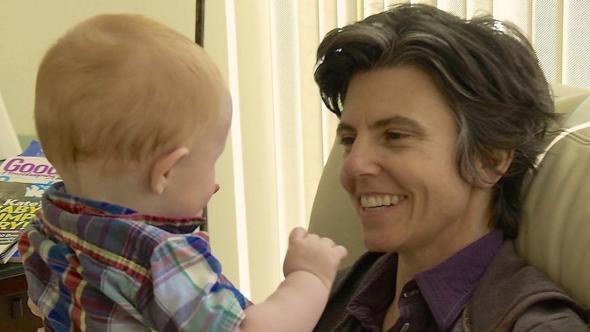 Check out all Slate's interviews from the 2015 Sundance Film Festival.
In 2012, comedian Tig Notaro got a life-threatening infection in her intestine, lost her mother in a freak accident, went through a breakup with her longtime girlfriend, and—to top it all off—found out she had cancer throughout her chest. Because of the extraordinary way she reacted to all this—she went on stage within days of her diagnosis and turned her hardships into what Louis C.K. called "one of the greatest standup performances I ever saw"—she also had the biggest breakout year of her career. 

The new documentary Tig, which recently premiered at the Sundance Film Festival to a standing ovation, tells the story of that year and what followed. We asked Notaro how it feels to have her greatest tragedies and some of her greatest successes so closely tied together. Watch a portion of the interview below.
Interview booked by Raquel Bruno. Executive produced by Ayana Morali.
---