This post contains graphic images.
In 2013, two things happened at the Chicago Tribune that eventually led to the exhibit "Crime Then and Now: Through the Lens of the Chicago Tribune," which is on display at the Gage Gallery at Roosevelt University in Chicago until April 11.
In 2013, Tribune editors began poring through the storied paper's photography archives, starting with boxes of celebrity pictures and then moving on to envelopes marked "Bandits" and "Robbers" that dated to the early 20th century. At the same time, the paper revamped its crime desk, creating an overnight beat for reporters and photographers to cover breaking news between 9 p.m. and 9 a.m.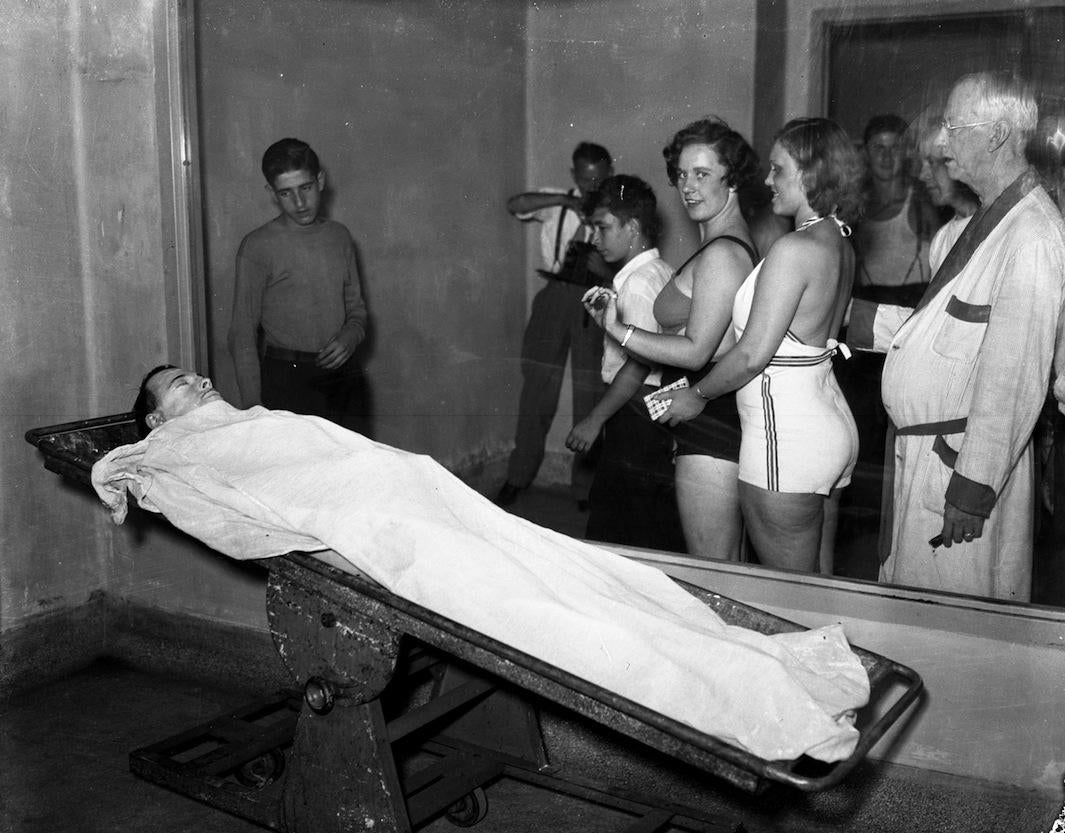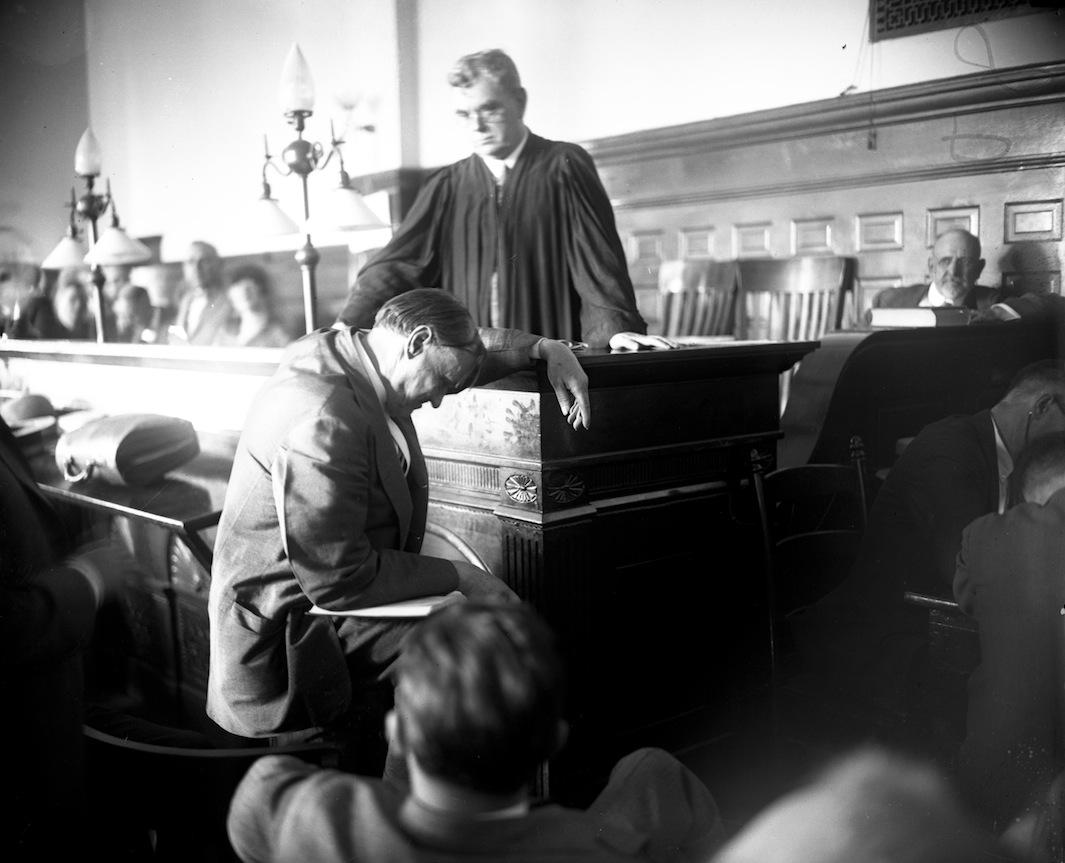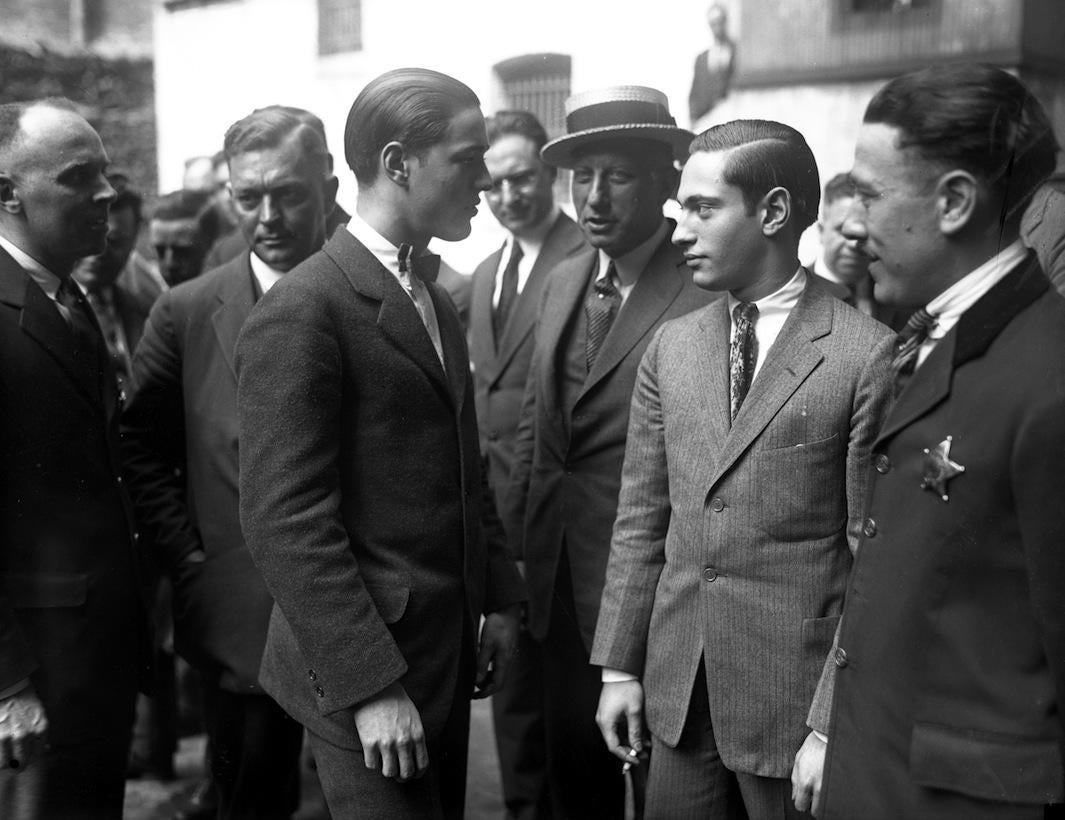 The two bodies of work that emerged—one vintage, the other modern—inspired Tribune photo editor Michael Zajakowski to propose "Crime Then and Now," which he co-curated with Gage Gallery's Tyra Robertson. Seen together, photos from the complementary collections provide a compelling look at the evolution of police and media relations, as well as concurrent developments in the nature of crime reporting. 
In the 1930s and '40s, newspaper photographers used 4-by-5 Speed Graphic cameras with flash bulbs, which necessitated a more formal, deliberate approach to image making. Back then, criminal kingpins like Al Capone and John Dillinger were eager for press coverage, and they frequently posed for photographers. 
"In the old days, photographers were very much working with the police. They were stationed at police precincts, and they'd be sitting next to the sergeants when calls came in—they'd be able to run out to a scene and get there sometimes even before the police," Zajakowski said. 
Today, photographs of crime are vastly different. Crime bosses are no longer mugging for cameras and photographers are kept at a greater distance from crime scenes due to a decline in trust between police and newspapers. In response, crime photographers today tend to focus less on capturing the immediate, often gory scene after an incident. Instead, they continue to cover stories long after the initial crime, taking the time to follow up with victims and loved ones for more emotionally driven narratives.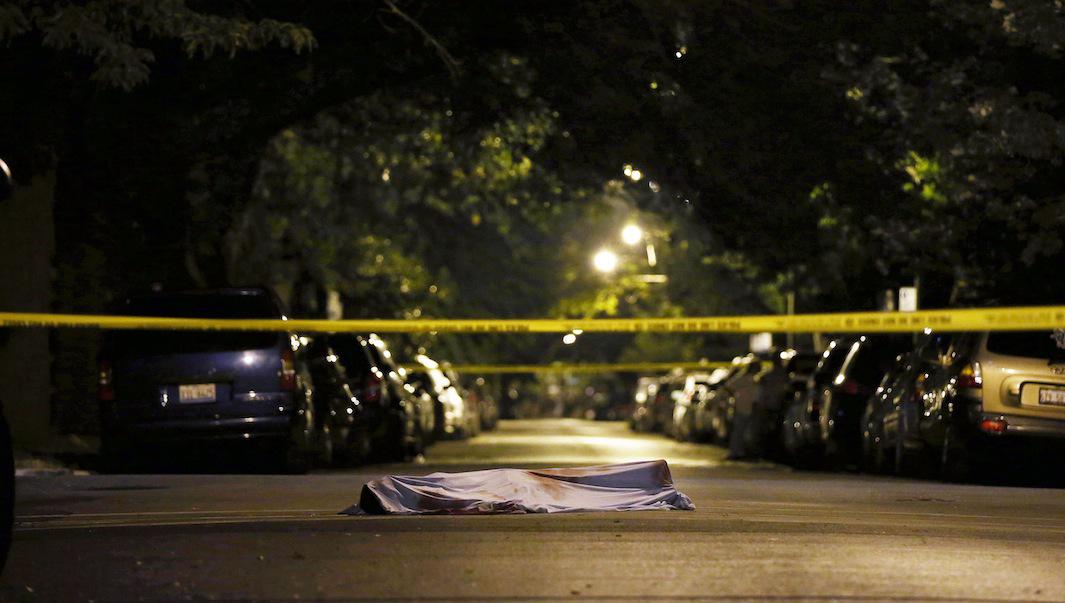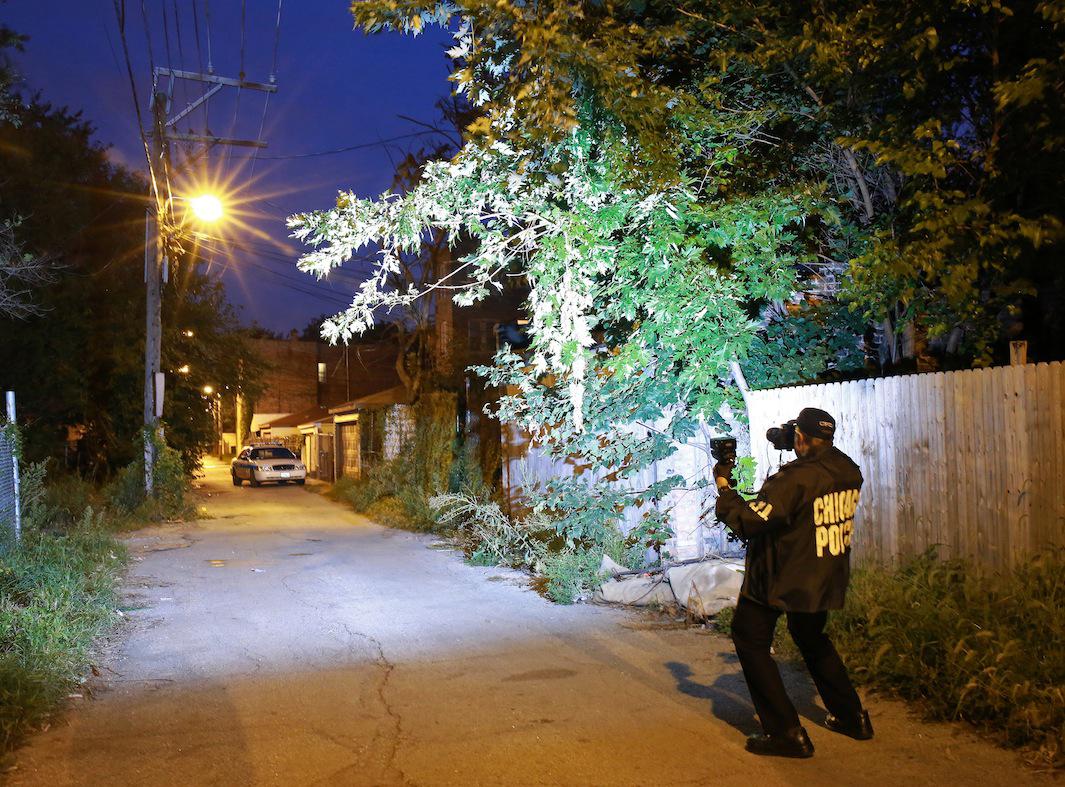 "We're not just going to a crime scene, photographing what's there and walking away," Zajakowski said. 
The journalism business has also shifted since midcentury, and the Chicago Tribune, like other papers around the country, has seen cuts to its photography staff. Still, Zajakowski said, the Tribune is dedicated to covering crime, which continues to be a major issue in the city. The demand for that coverage from readers, meanwhile, is as high as ever, making it perhaps the one element of crime that will never truly change.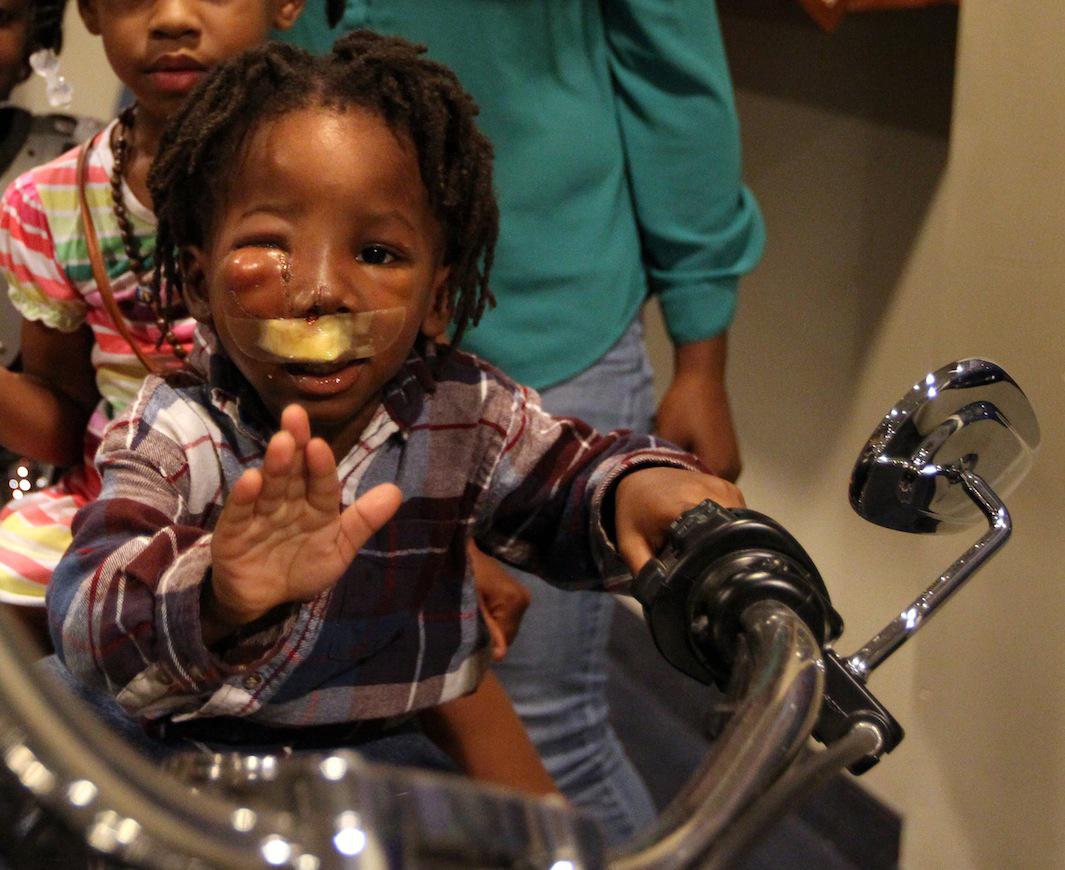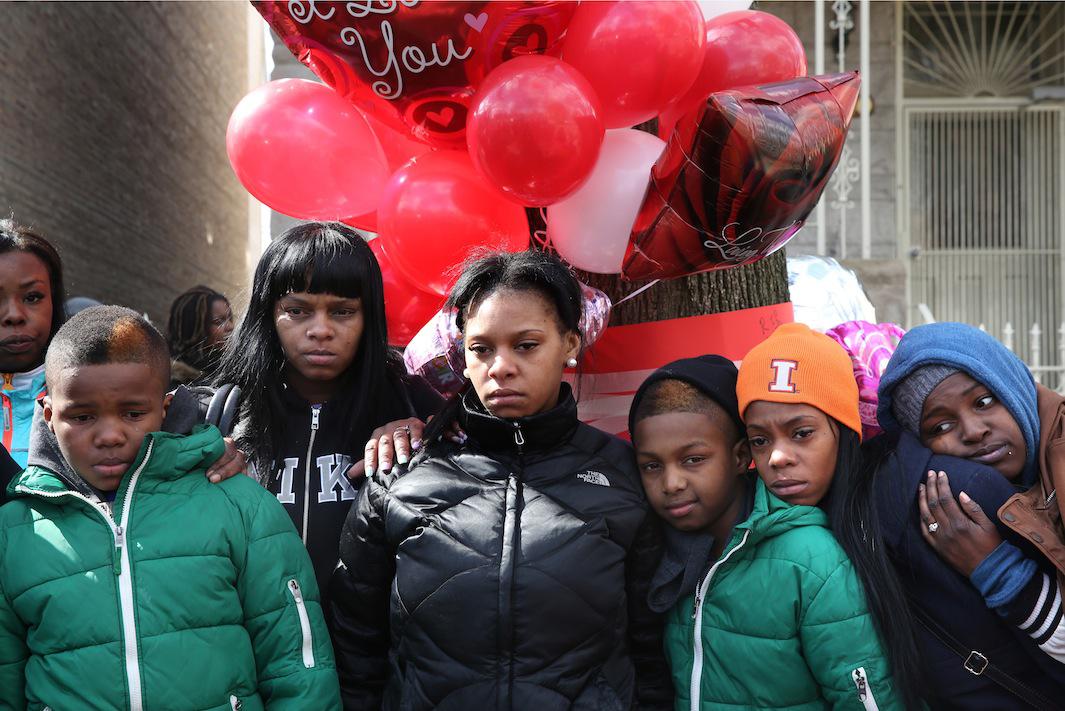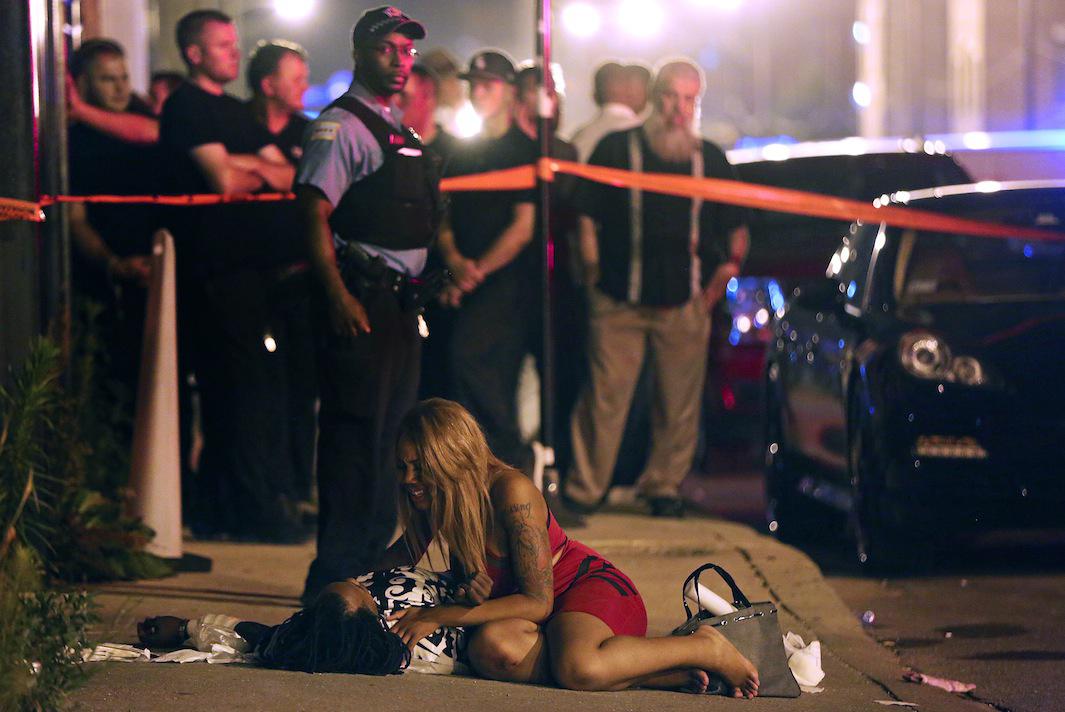 "What I see is an ongoing fascination with crime. It's a fascination with what causes people to act in these ways and what the consequences of their actions are and how they impact all of us."