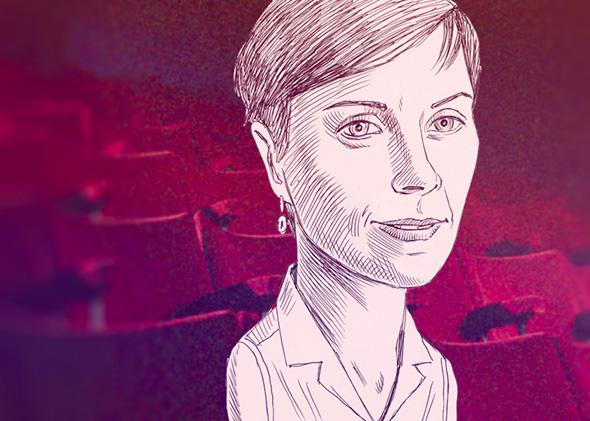 In the 8½ years I've been Slate's movie critic—a job that regular self-pinching still fails to assure me is actually mine—I've accumulated a lot of stuff. Towering piles of DVD screeners. Passionate opinions on films I never expected to care about, and total reversals of opinion on films I was certain I hated. Brilliant colleagues, many of whom have become wonderful friends. A sleep deficit that is genuinely worrisome. But the one thing that remains stubbornly resistant to stockpiling is time. Keeping up with the calendar of new movie releases—which seems to get bigger and move faster every year—has meant there were many projects I left unpursued, research paths I didn't let myself go down, and great books and movies I didn't get the chance to read or see.
That's why, after talking with some of those brilliant colleagues, I've decided to take a three-month leave from weekly film reviewing to clear out some brain space for other ideas. You'll still hear me on Slate's Culture Gabfest and Spoiler Special podcasts just like usual, and I'll still pop up on the table of contents now and then: a video essay, a book review, and no doubt some outraged and/or jubilant reaction to whatever goes down at this year's Oscar ceremony. (I try to keep a cool head about these things, but if Alexandre Desplat gets robbed again …)
My editors at Slate have filled my roster spot with a rotating group of writers that I'm both honored and intimidated to be replaced by: John Darnielle, Meghan Daum, Marlon James, and Claudia Rankine. (The first reviews by these writers—Daum on The Voices and Darnielle on Matt Shepard Is a Friend of Mine—appear this week.) I love that the writers who will be filling in for me while I'm gone aren't known primarily as film critics (though I can't wait to read their work in that vein). They create work in many different genres, often crossing over from one to another: essays, poems, theater, fiction, music. I'm lucky to work for a magazine where the mutual permeability between criticism and other forms of expression is recognized and valued. I know I've always found writing as well as you can about one thing the clearest route toward writing about … everything else. So while these dauntingly gifted substitutes try their hands at a different practice of writing than they're used to, I hope to be off somewhere doing the same. See you the first week in May—aka the Week of Ultron!
---