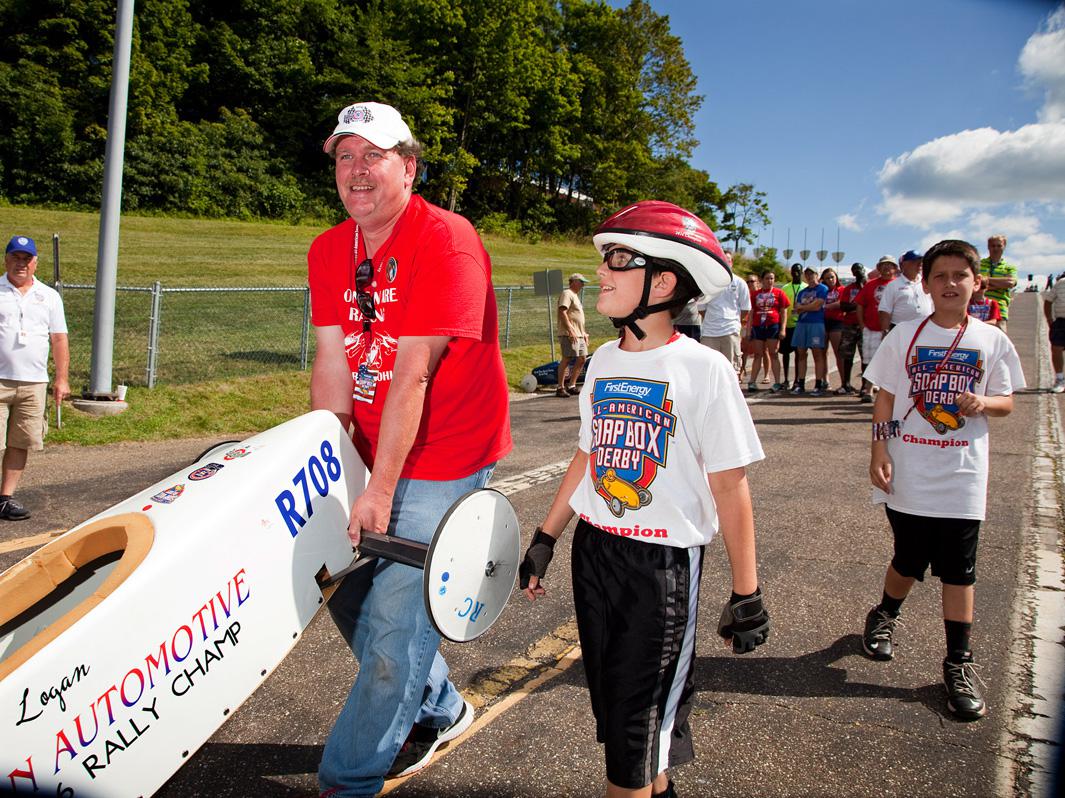 Usually, when Robbie McClaran attends the weeklong All-American Soap Box Derby, he's too busy serving as a pit crew member for his two daughters, Tucker and Aubrey, to take more than a simple snapshot at the annual Akron, Ohio, event.
But, last July, McClaran finally got the time to photograph race day in depth. The 77th installment of the event drew local champions from around the world for a chance at a share of more than $28,000 in scholarships and, of course, the glory of victory. His daughter Tucker first started racing in 2007 after seeing the PDX Adult Soap Box Derby, which is held near the family's Portland, Oregon, home. 
"She wasn't into typical stick sports or soccer, and this was just something that captured her imagination. So we bought a used car and we spent a month or so disassembling it and rebuilding it and then we went racing," he said.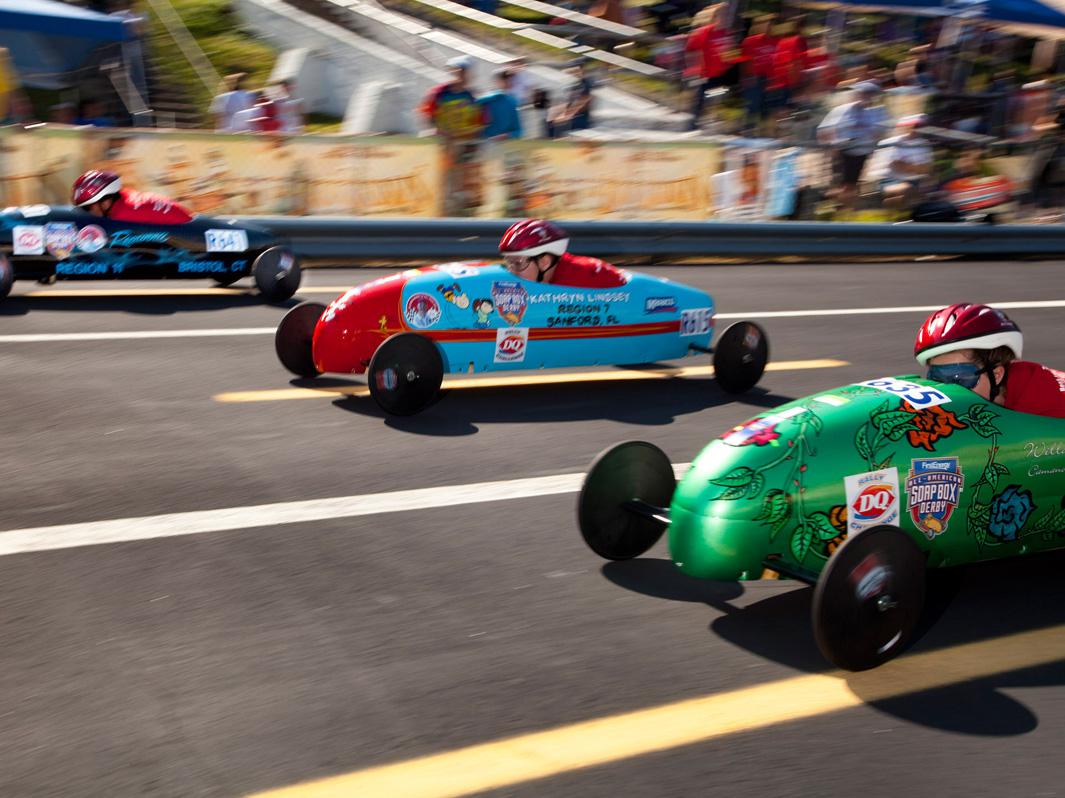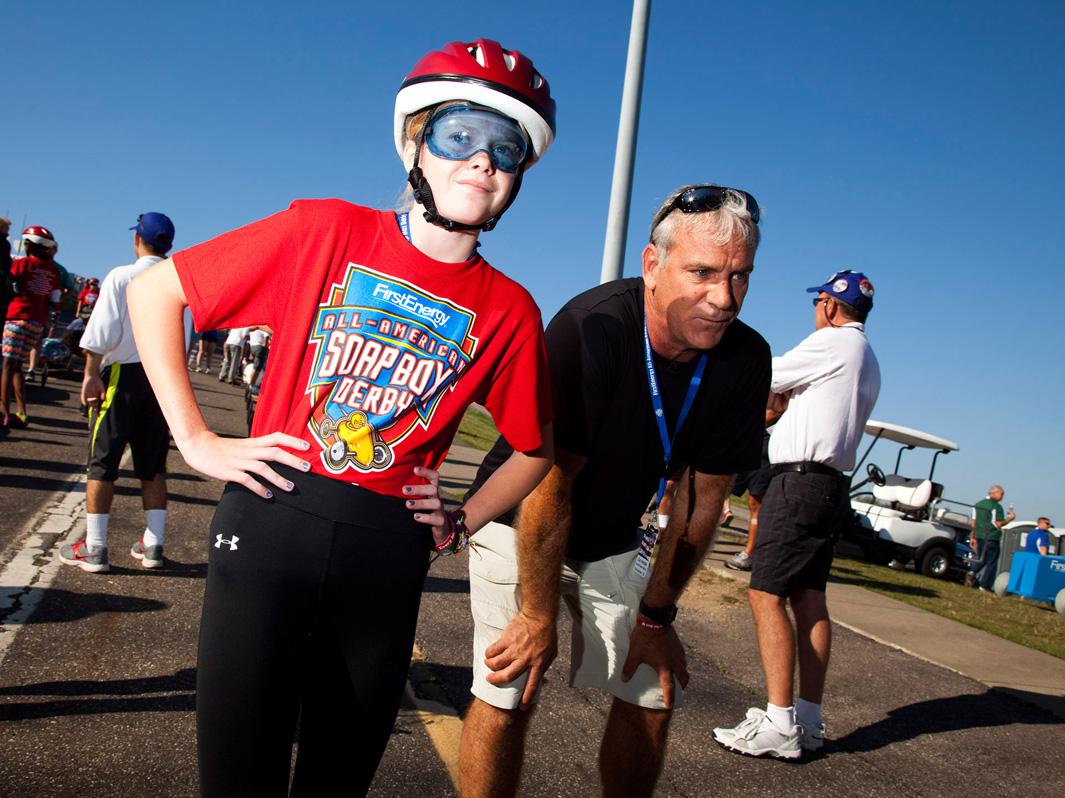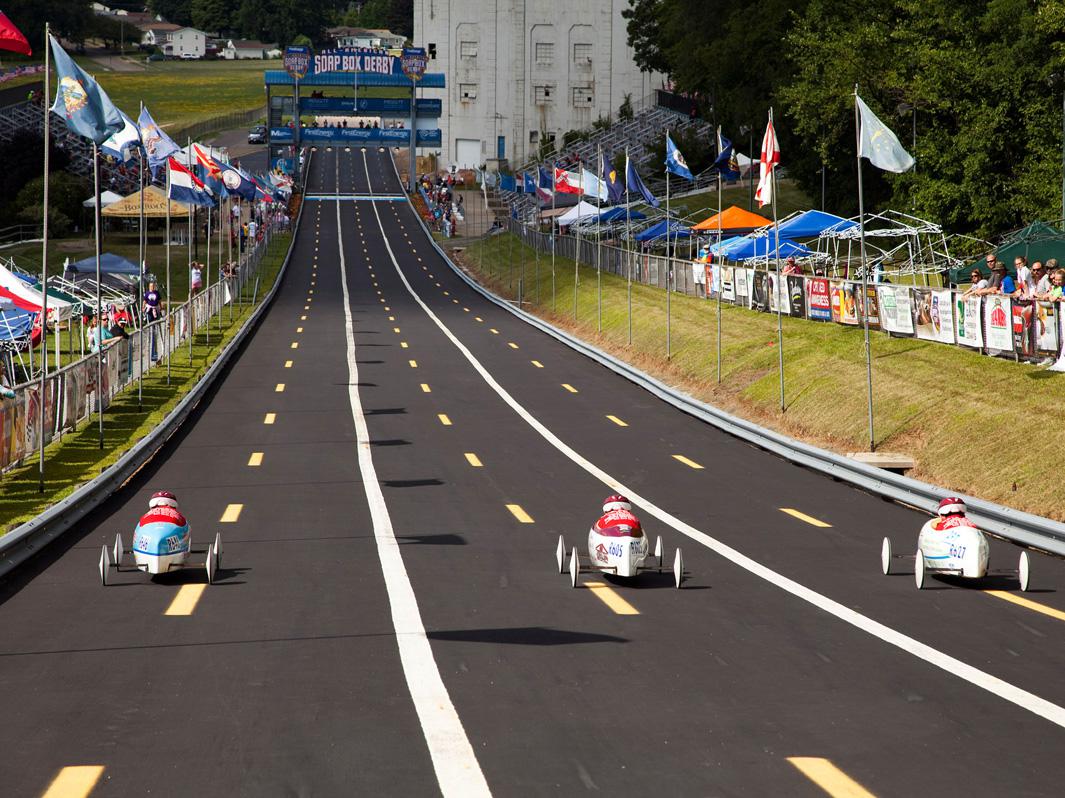 Soon, both sisters got involved, and they've since both qualified for the championships several times. At 13, Tucker placed first in the Super Stock Division of the 73rd Annual All-American Soap Box Derby. 
"What I was really attracted to is that this is a niche sport. Oftentimes when you mention to people that you do derby, they say, 'Wow, people still do that?' I'm really drawn to those kinds of things that are out there on the fringes of American culture. At the same time, I like the all-American wholesomeness of it."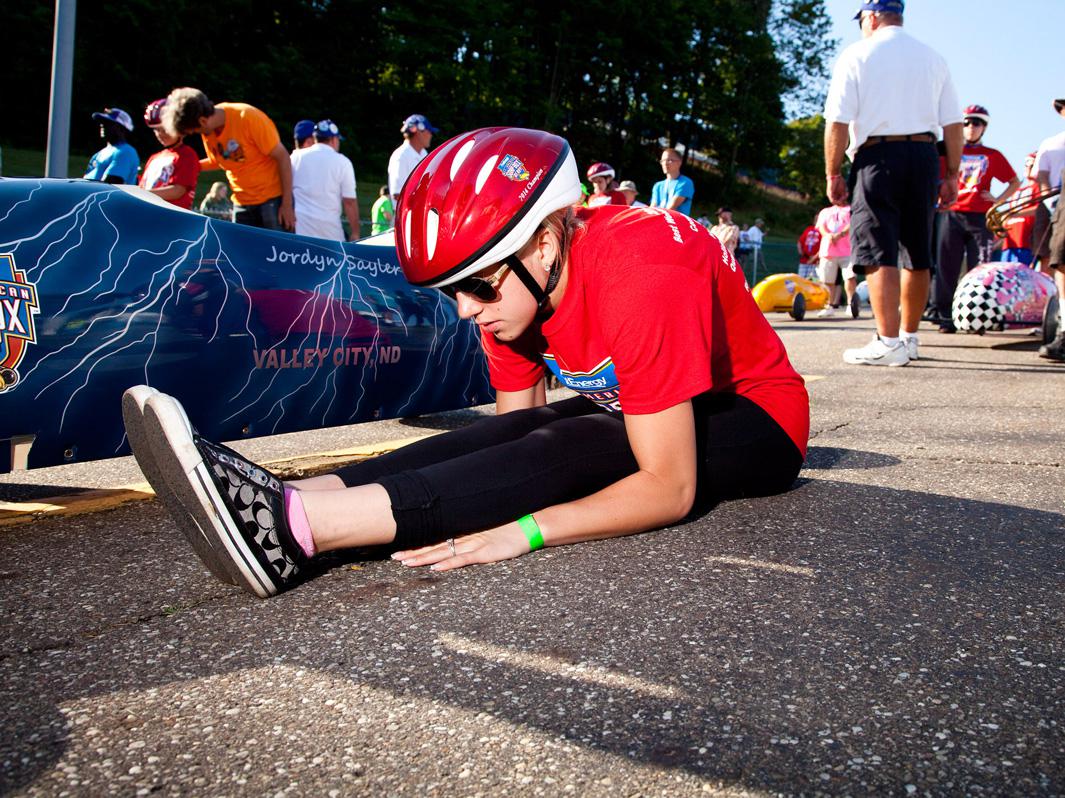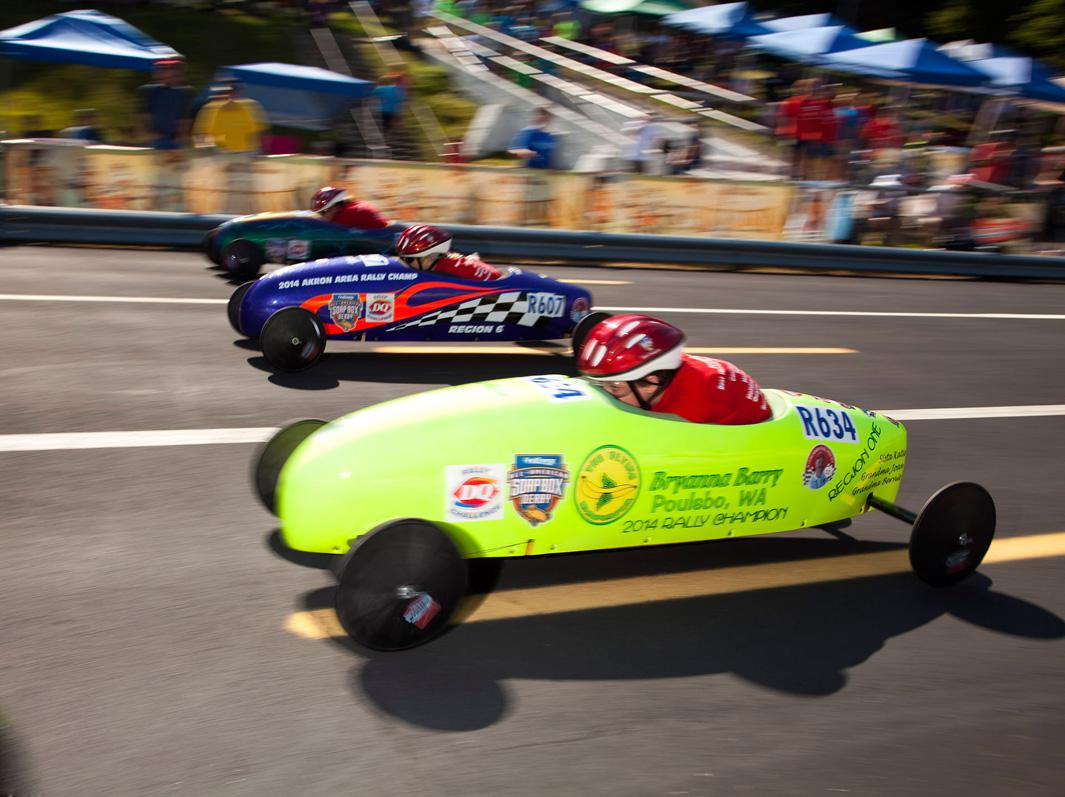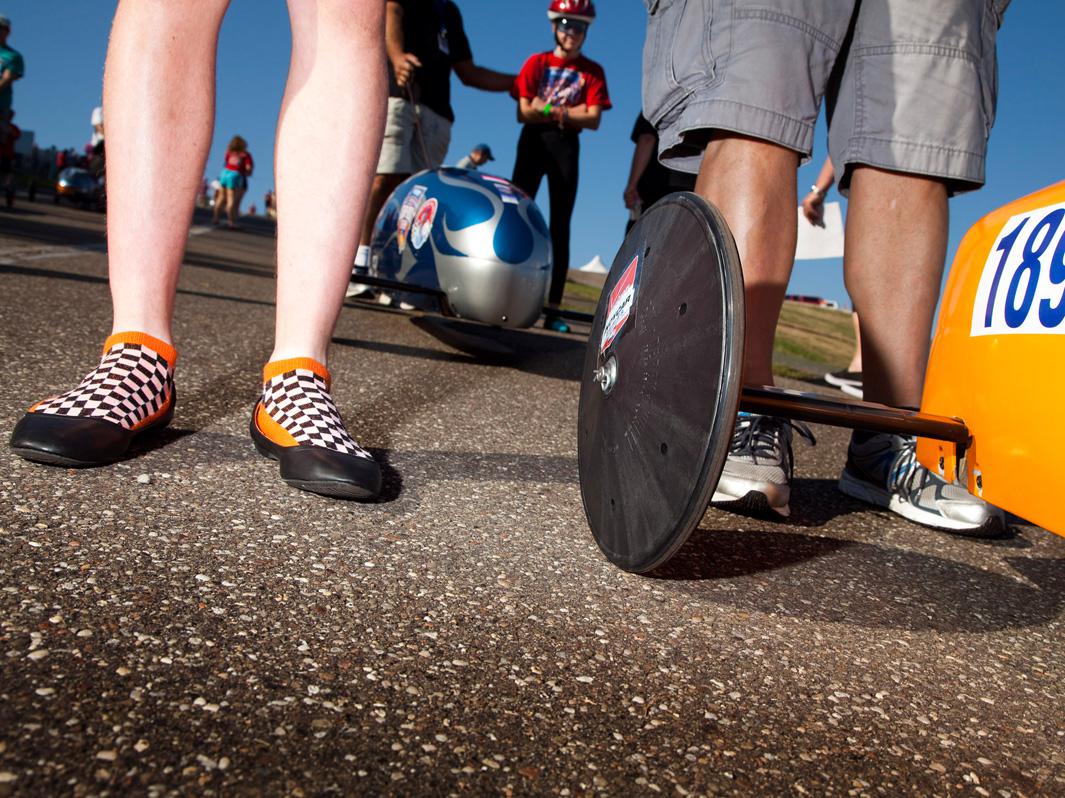 Press pass in hand, McClaran shot from the start and finish of the 989-foot Derby Downs racetrack to capture the gravity-powered vehicles, their young drivers, and the proud parents who support them. Many of the people in the photographs are people he's met over the years as a derby dad. 
If the photos look like they could be from another era, that's intentional: McClaran wanted to capture the classic feel of the event, which, since 1934, has served as a sort of time capsule of a simpler American childhood.
"There's just so much to compete for kids' attention today, so many other sports and distractions and video games. I like the fact that the derby is this thing that is still hanging on."
You can follow McClaran on Instagram.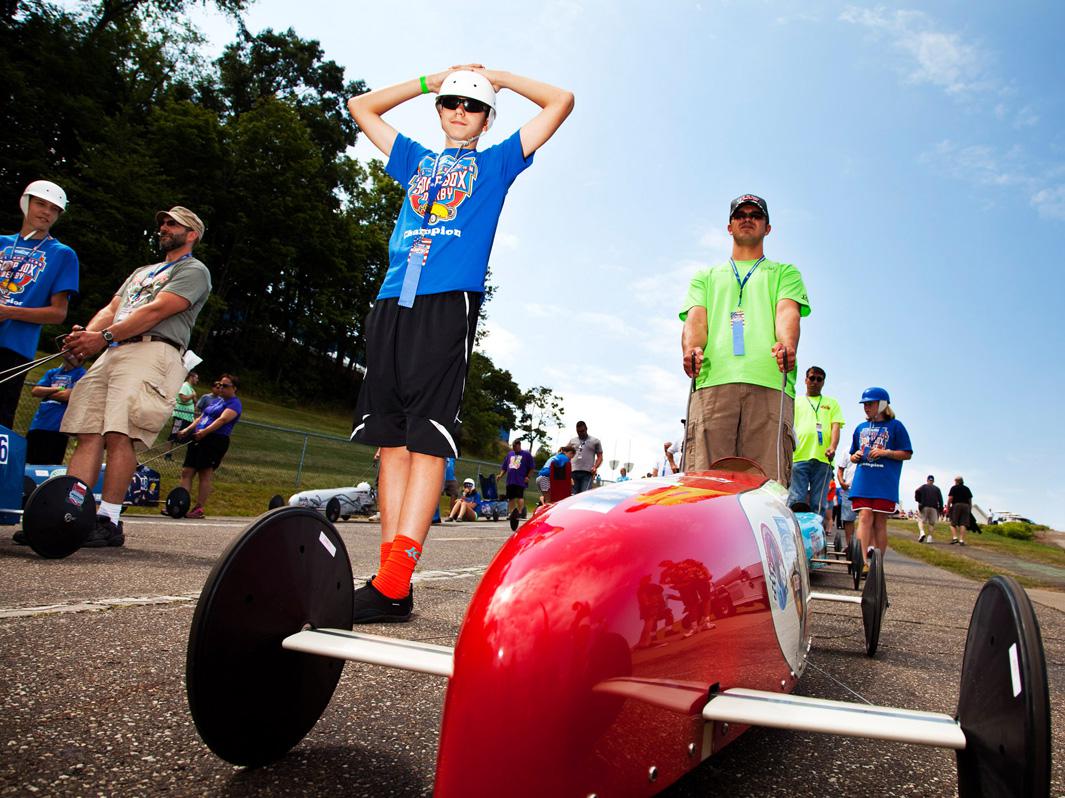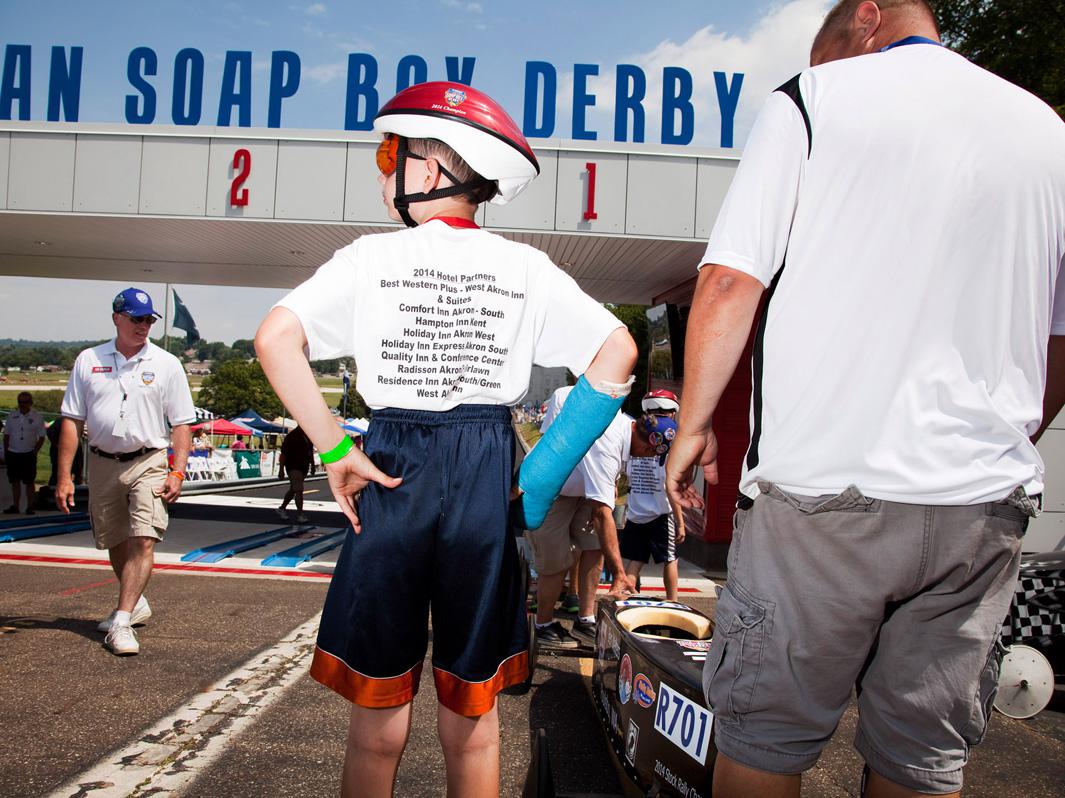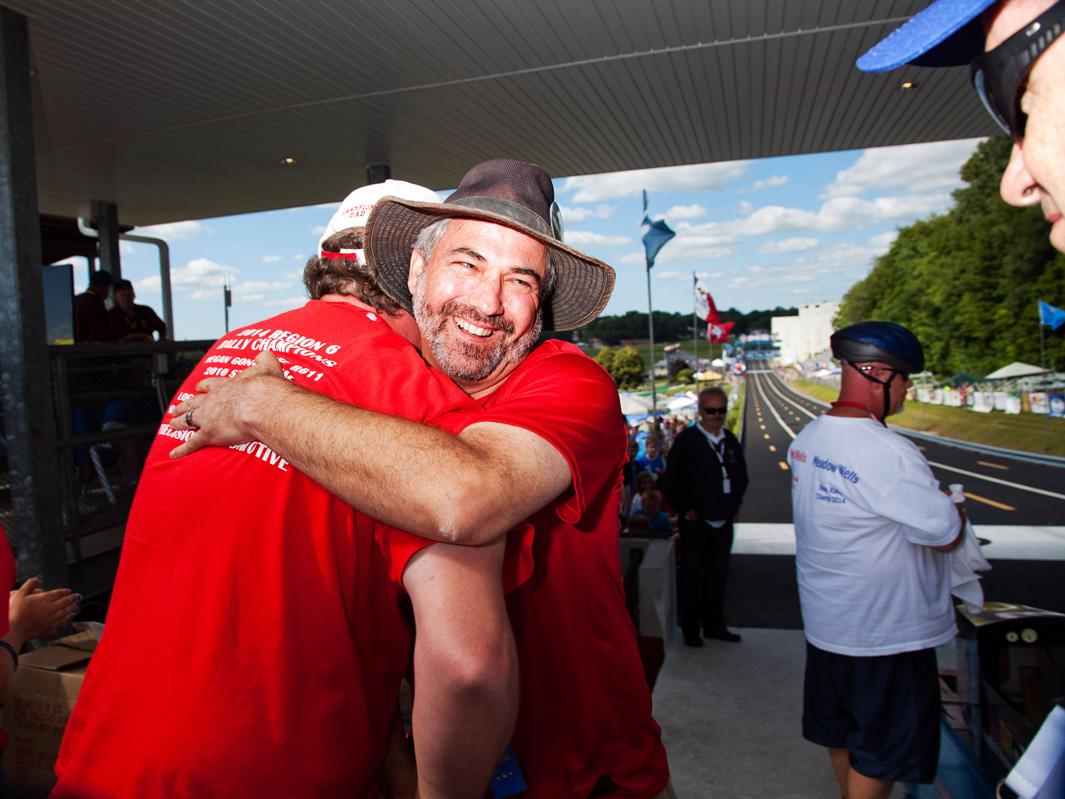 ---