When a friend asked Robbie Augspurger to take his acting headshot in 2009, Augspurger decided to have a little fun. Inspired by high school portraits from the '80s—hair that barely fits in the frame, half the face floating in the top left side of the image, and the inexplicable wicker chair or ladder—he set out to re-create them.
Augspurger had already bought a 30-year-old school light kit to illuminate dark reception halls for weddings he photographed, so when his friend arrived "on set" in a tweed suit, Augspurger ran with it. From there, he began using other friends to create the ongoing series "Glamour & Headshots." The images went viral, catching the eye of Getty Images, which began licensing them.
"I didn't set out to do a photo series, and that's probably why people liked it, as it wasn't a calculated attempt to be known," Augspurger wrote via email. "I was just doing something to make me and my friends laugh, which surprisingly, other people responded to warmly."
Although the online success briefly caused some anxiety over what his follow-up project would be, Augspurger said it was a fleeting moment and he has learned not to change his approach to his work.
"The best artistic advice I ever got was don't worry about what other people are doing, and don't get mad if people copy your ideas. You learn to expect it and accept it. If any idea is even remotely original, people will copy it (usually badly and disingenuously), because that's all most people are capable of doing."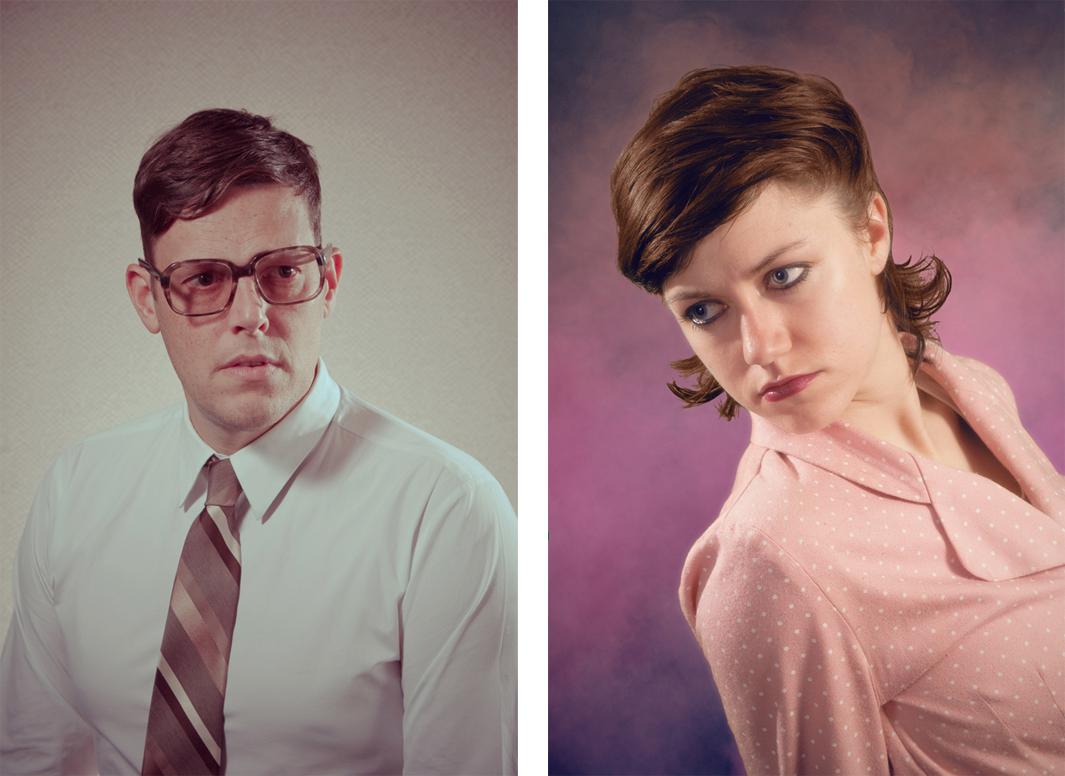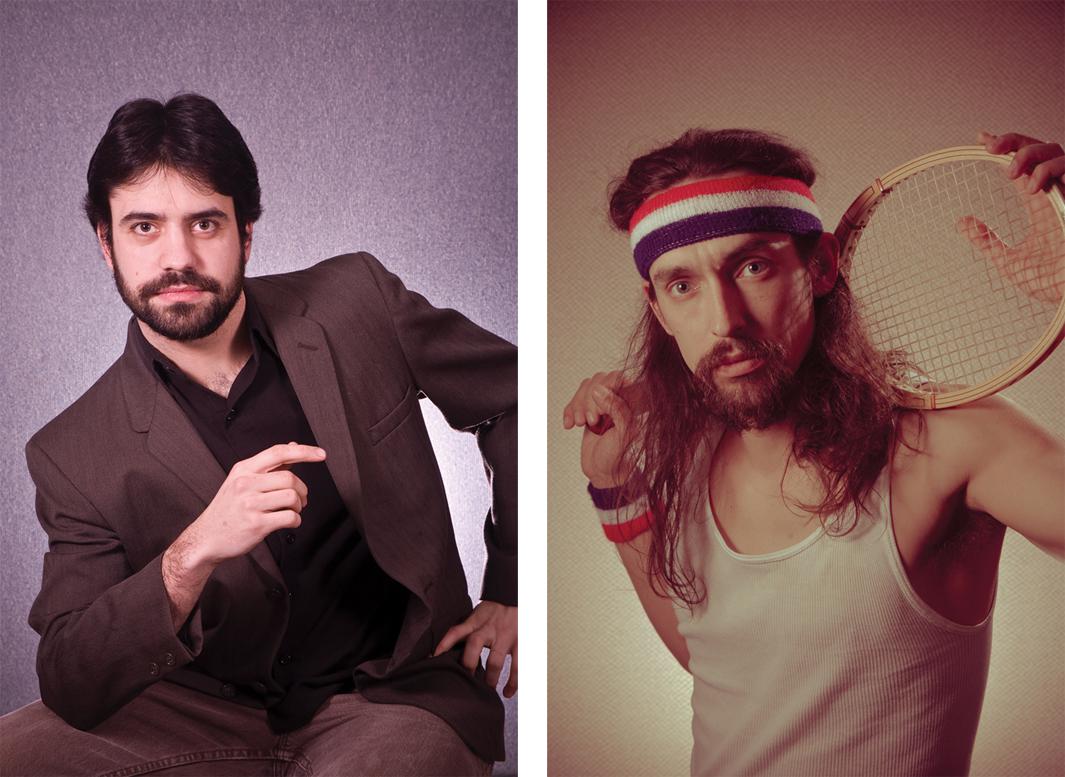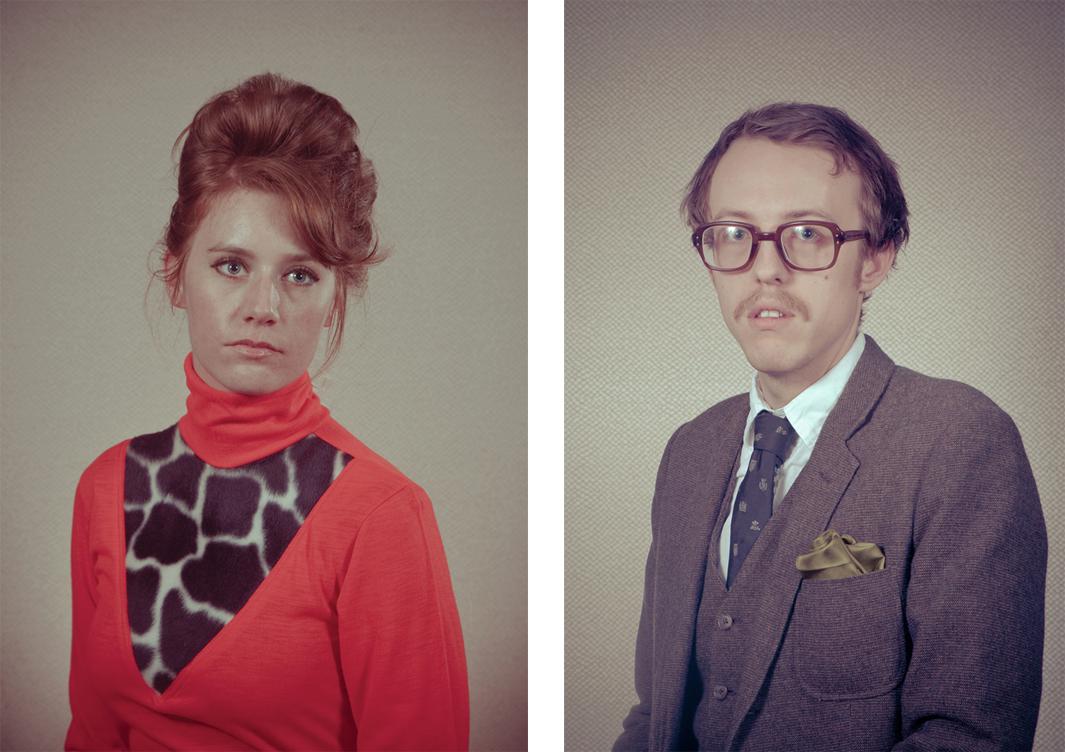 As a child, Augspurger would often create scenes for his toys or re-create part of Chicago with wooden blocks and then photograph the results. At 19, while on a camping trip with friends, he took some images and showed them to a wedding photographer who took him under his wing and taught him about the photography business. Augspurger has photographed around 200 weddings, which he finds to be a valuable lesson when photographing just about anything.
Having a solid understanding of portraiture is one reason why "Glamour & Headshots" is successful; another is Augspurger's sense of humor—something he gets from the women in his family.
"In high school, [my mom] used to roll up brownies so they looked liked turds and put them on the steps in the hallway, and her and her friends would hide and watch people get grossed out. And my grandma was a little odd. She was a nurse in a psychiatric hospital and used to take out her dentures and put in vampire teeth to scare her patients into taking their meds. She used to terrorize one patient in particular, someone named Arnie. She used to tell us there were corpses encased in the walls of the hospital."