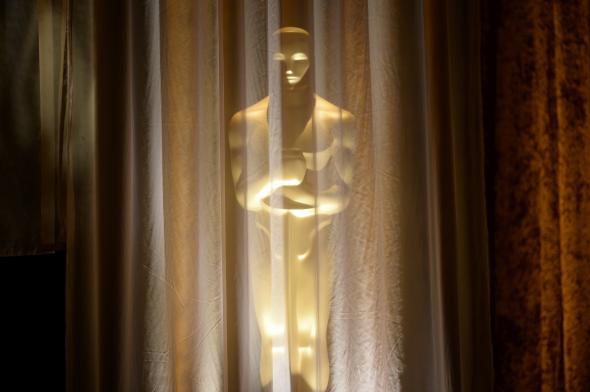 Every Oscar night brings its own list of contenders who have a chance at making history. Last year, for example, Alfonso Cuarón became the first Latino winner of Best Director, and Frozen songwriter Robert Lopez became arguably the youngest entertainer ever to win an EGOT.

If you're still not sure who to root for this Sunday, perhaps the possibility of these Oscar milestones will help you decide? Or you can just use these bits of trivia to dazzle friends at your Oscar party.
Selma, first Best Picture winner directed by a black woman
She may have missed out on a Best Director nomination, but if Selma wins, Ava DuVernay can take pride in knowing that she's broken down a different barrier in Academy Awards history.
Robert Duvall, oldest Best Supporting Actor winner
At 84, Duvall is also the oldest nominee ever in this category. If he wins, he'll break the previous record set by Christopher Plummer, who won in 2012 for Beginners.
Meryl Streep, ties for most acting wins for any single performer
If Streep takes home Best Supporting Actress for her role in Into the Woods, she'll tie Katharine Hepburn for the most acting wins for any performer, male or female.
Bennett Miller, the first person in 85 years to win Best Director without his film also being nominated for Best Picture
Only twice before has this happened: In 1929, when the aptly named Lewis Milestone won for Two Arabian Knights, back when there were separate directing categories for "Comedy" and "Dramatic" Pictures, and then the following year (the first year the categories were folded into one) when Frank Lloyd won for The Divine Lady.
Estonia or Mauritania, first win for either country in the Best Foreign Language Film category
If either Tangerines or Timbuktu pulls off a win, it will be a first for Estonia or Mauritania, respectively.
Poland, breaks streak for most Foreign Language nominations without a win
If Poland's Ida is declared the winner, it will finally break the country's record-tying streak of having the most nominations in this category—10—without a win. (Israel, which is not nominated this year, would then stand alone as the only country with 10 nominations and no wins.)
---