Nancy Borowick often uses the world surreal when discussing the past two years of her life: Her father was diagnosed with pancreatic cancer that would take his life a year and a day later, and then, her mother, who had also been battling cancer, succumbed to the disease a day before the one-year anniversary of his death. Borowick had been documenting her time with both parents and her two siblings, sometimes joyous, other times painful, and came away with a body of work that is raw in its portrayal of the devastation of cancer but also, more importantly, speaks to the importance and intimacy of family.
The project began as a practical solution for Borowick to help care for her mother whose cancer came back in 2009 after more than a decade of being in remission (she was initially diagnosed in 1997). Borowick had just started studying at the International Center of Photography in New York City at the time and needed to help her mother during treatment—she felt it might be a good idea to turn the experience into a personal project and began spending time at the family home in Chappaqua, New York.
"Shooting her seemed to be a natural way for me to do that during school and also have a community of classmates and editors who could be there with me while I'm embarking on my personal project," Borowick said.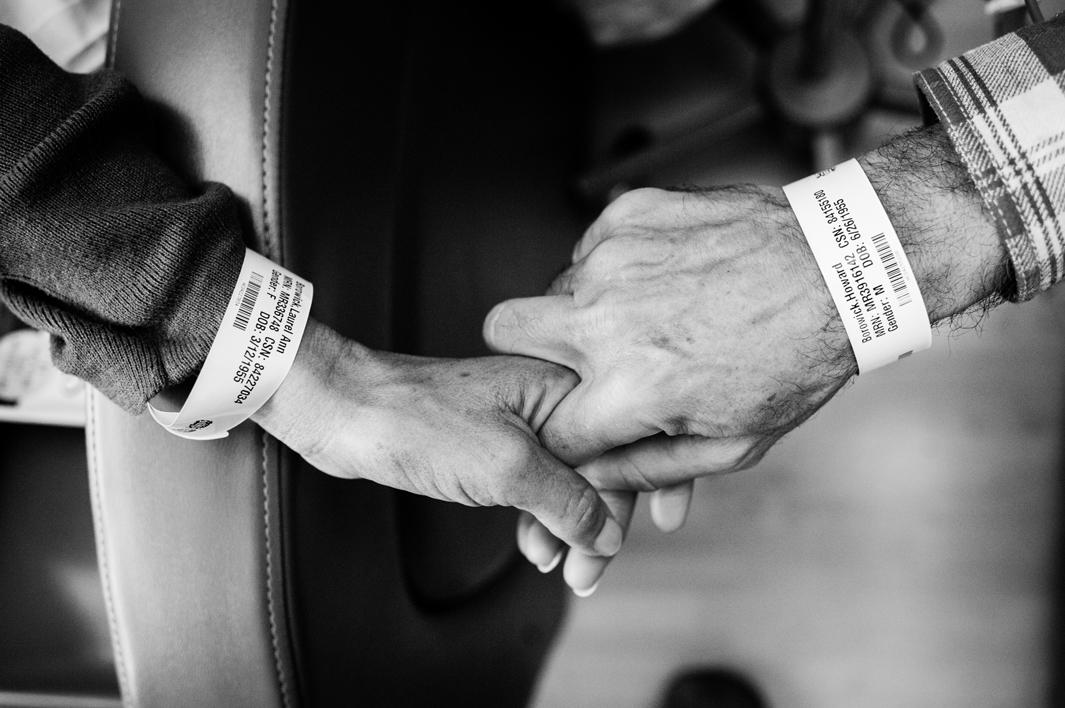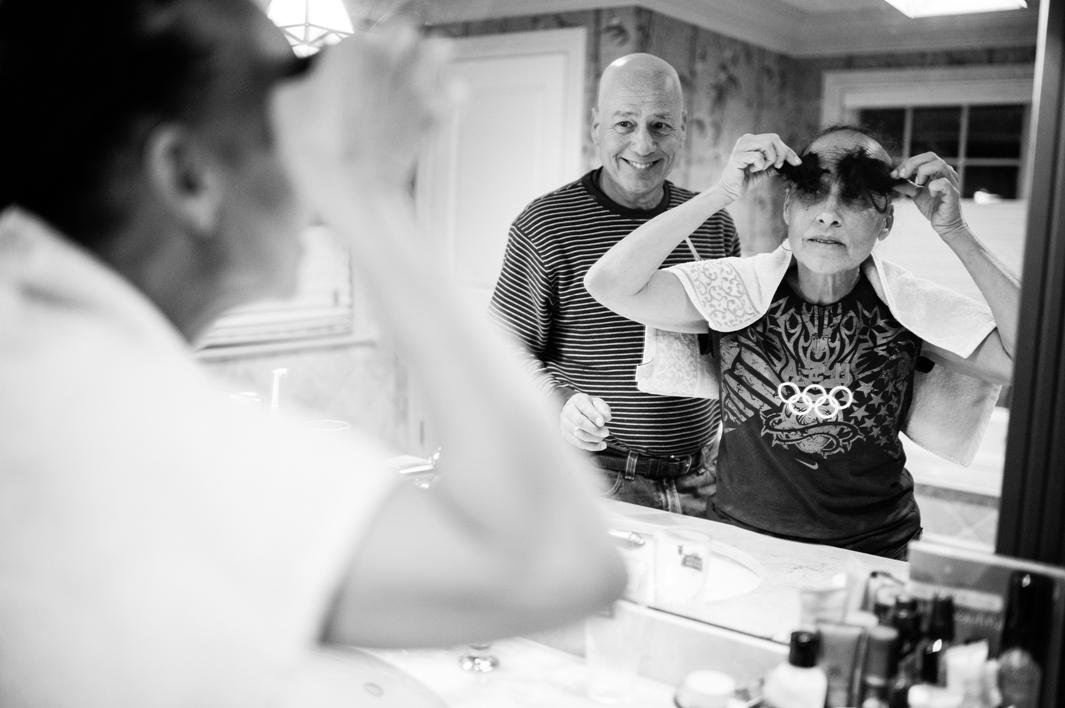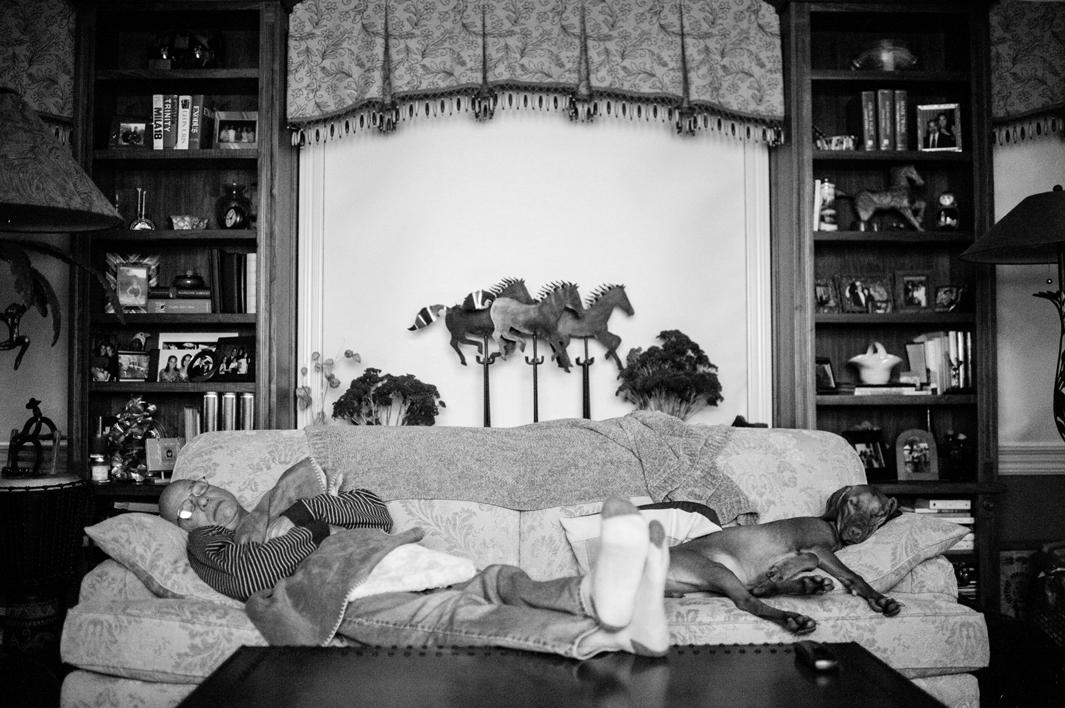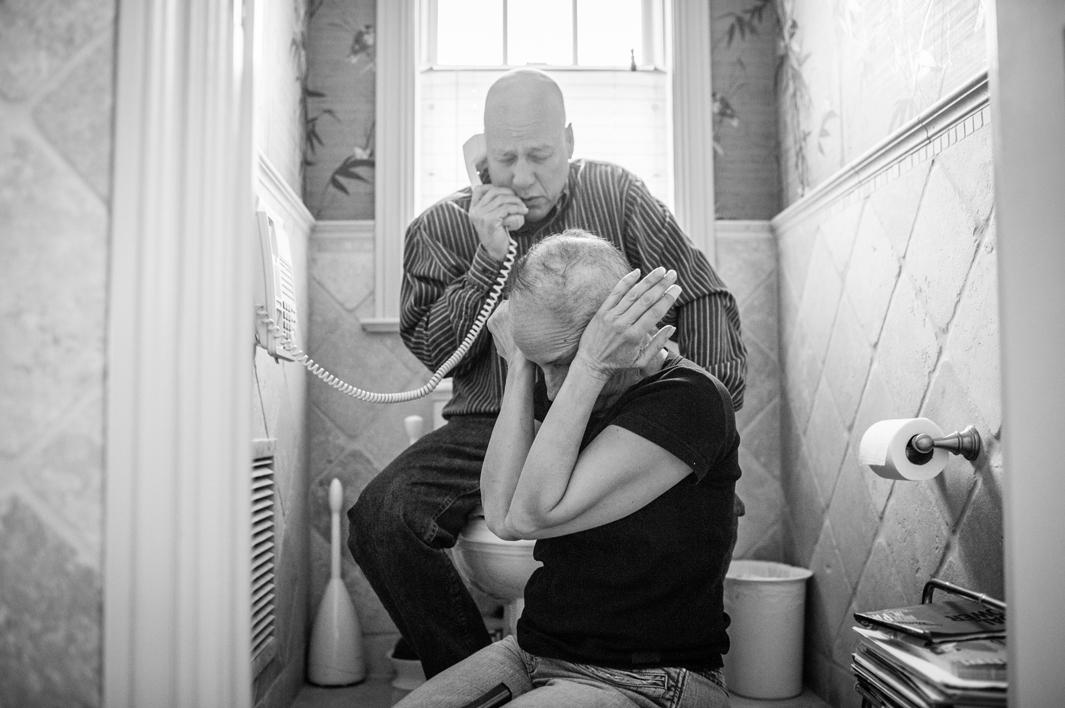 In order to go deeper within the work, Borowick asked for transparency from both of her parents when discussing her mother's illness to try to remove the parental shield they put up in order to protect their children.  
"It was the first time I got to know them as individuals and not just my parents," she said about the process. She would end up showing the work on Time's photo blog Lightbox and was overwhelmed by the response from people who reached out and shared similar stories with her.
And then, in 2013, while her mother was still battling cancer (she had gone into remission in the fall of 2010 but the cancer came back a year later), they found out her father had metastatic stage-4 pancreatic cancer. Suddenly, Borowick and her younger brother and older sister found themselves caring for two gravely ill parents, both of whom were still in their 50s. Borowick's mother was not only taking care of herself, but also wanted to be the caregiver for her husband.
"When my father was diagnosed, she turned her focus to him, while she also cared for herself," Borowick said. "She was superhuman in many ways, but as one of her daughters, I felt like it was my duty to step up and support because she always put others before herself."
Borowick once again headed to Chappaqua.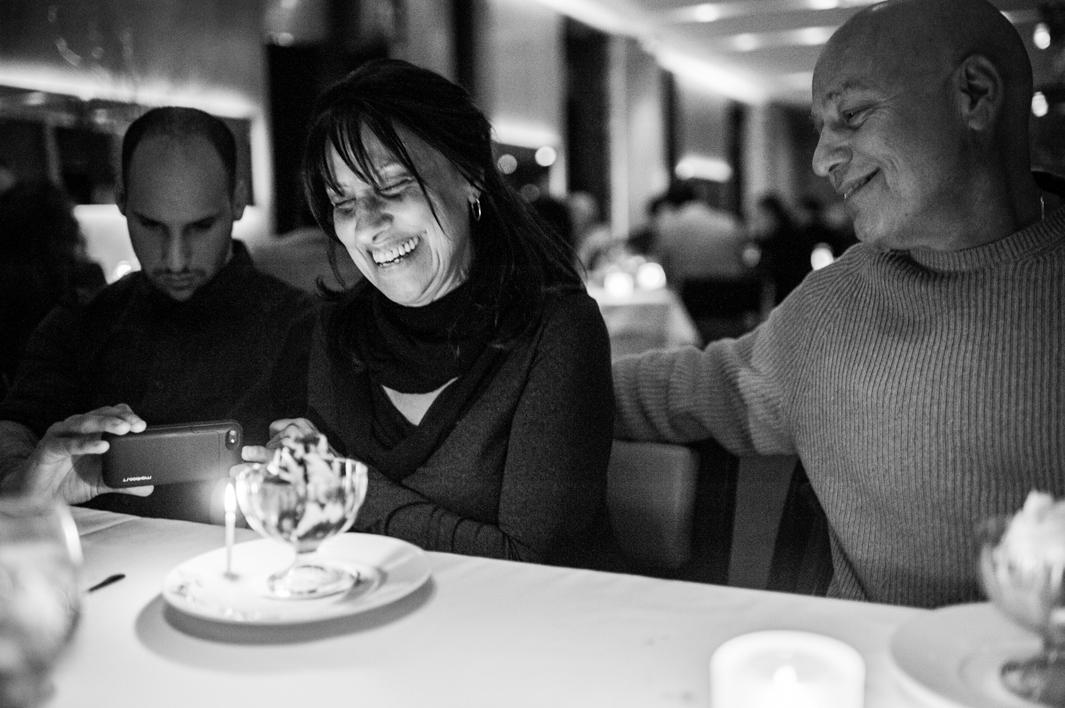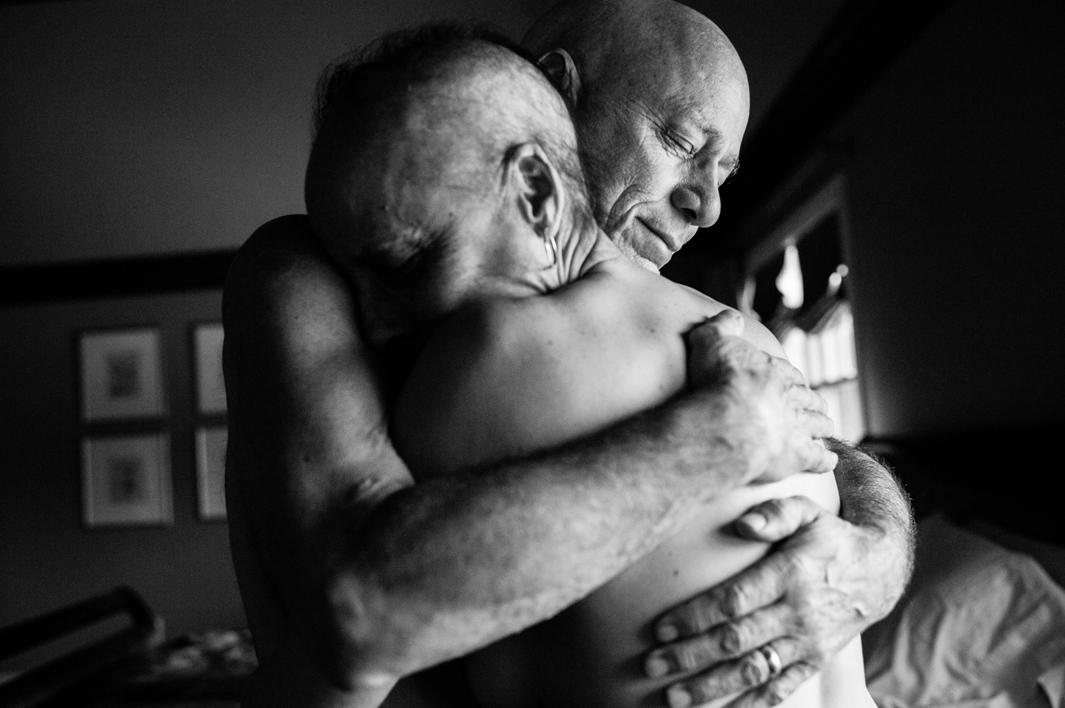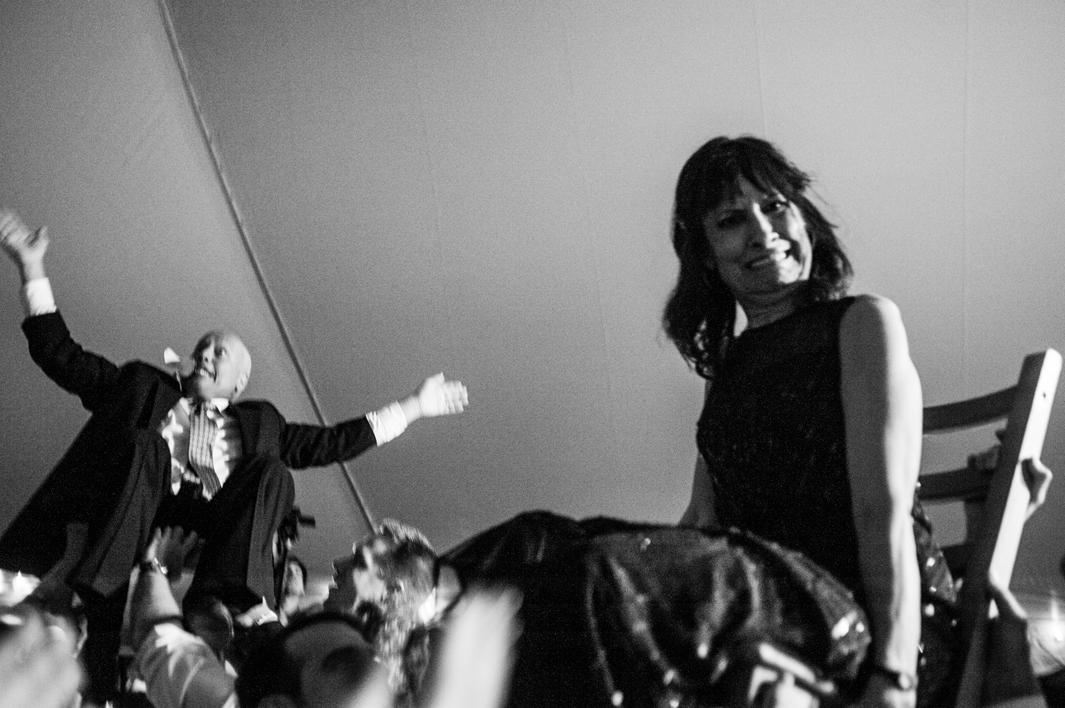 "Photographing them seemed to be the natural way for me to be with them and process what was happening."
Borowick made three decisions about the project. First, it would be in black and white since she says that is how she sees her memories. Second, she wanted the content—not distractions such as hospital lights—to be the focus.
Most importantly, she decided to disassociate the project and act as if she were shooting strangers on assignment. "I forgot they were my parents and then I realized there was a lot I was seeing, the situation was happening because they were sick, but to me, the story was more about their relationship with each other, and our family, and love and understanding. I realized many stories of those with cancer focus entirely on the one who is sick but I found that our story was also about our whole family, as everyone felt the diagnosis."
Borowick said her father was more outgoing than her mother and was therefore a bit easier to photograph, but when her mother's health began to fail after so many years on treatment, photographing her shifted.
"My mom was always a bit more private and it made it harder for me to get closer to her because I didn't want to make her feel uncomfortable," Borowick said. But now her mother felt an urgency, telling her "I always felt I had so much time and suddenly I'm realizing I don't and there are so many things I wanted to say and do and I wanted to write letters to you kids." For Borowick, her images are a version of those letters.
"I think I've always been a storyteller, this type of work is what I've always meant to be doing."