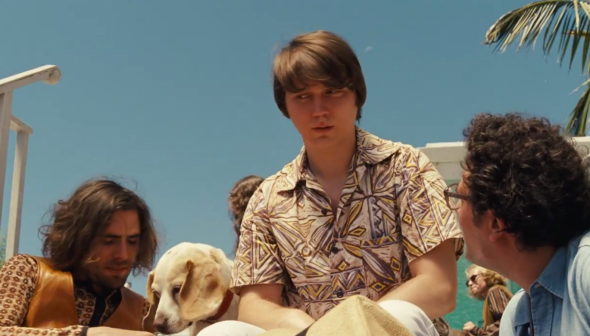 In recent years, biopics have probably come closer to rivaling the cultural domination of superhero franchises than any other niche genre. The subjects may be as varied as James Brown, Stephen Hawking, and Jordan Belfort, but the format can seem set in amber.

Occasionally, however, a filmmaker attempts to liven up the biopic in some creative way—Todd Haynes, for instance, cast several different actors, including Cate Blanchett, to abstractly portray the many sides of Bob Dylan in I'm Not There. And now director Bill Pohlad's upcoming film about the rise and fall of Beach Boys frontman Brian Wilson, will attempt to do the same. (The two films share a screenwriter, Oren Moverman.) 
Paul Dano plays the younger version of Wilson during his creative peak, following the nervous breakdown that led to the birth of Pet Sounds. Playing the older Wilson of the '80s, John Cusack steps in, right in the midst of Wilson's mid-life crisis. And then both periods in Wilson's life unfold side by side.


---