When the journalist Antti Helin asked Juuso Westerlund to come with him to document Finnish karaoke culture, Westerlund didn't think twice about it. Of course he wanted to join.*
Over two years, they took several two-week-long trips all over the country, where, even in the smallest cities and towns, they found at least one karaoke bar. In 2007, they published a book, Karaoke Nation.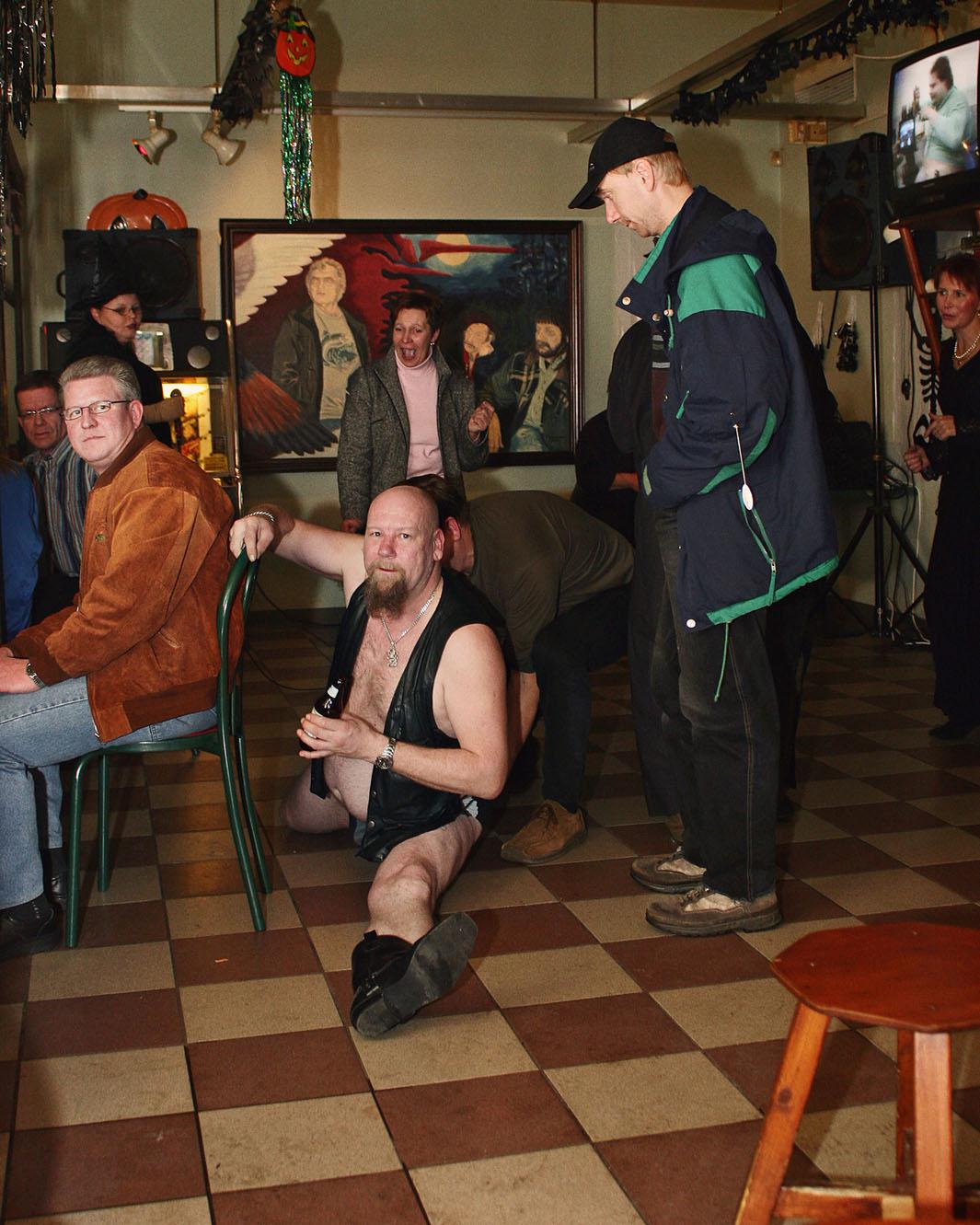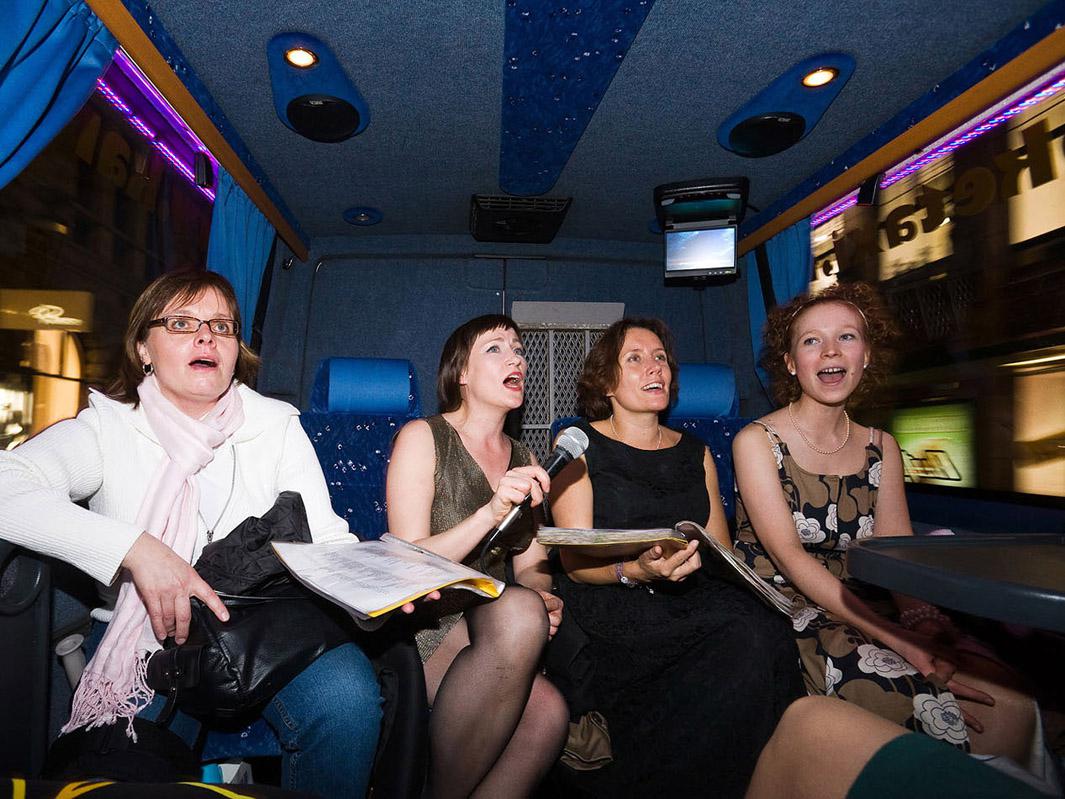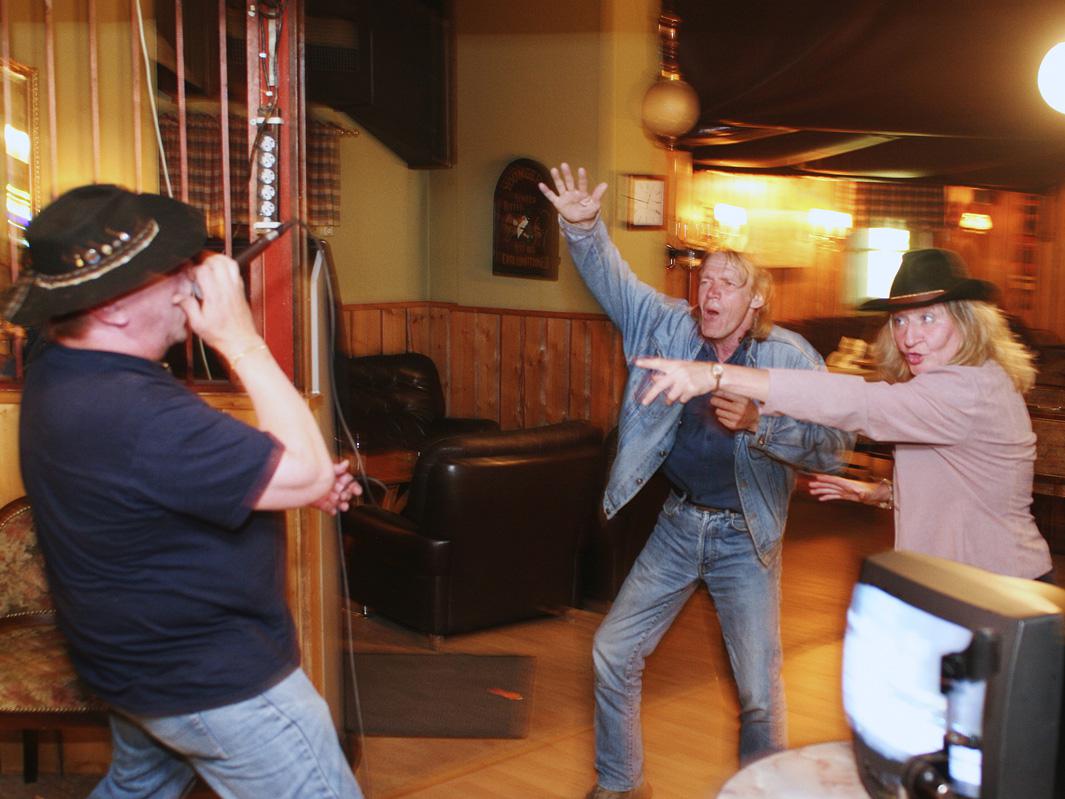 In some countries, karaoke is done behind closed doors, in private rooms populated only by one's friends. But in Finland, karaoke is largely done out in front of fellow bar patrons, which may seem odd if you consider the generally reserved nature of Finnish bar culture.
"We're shy people. When we go to bars, we don't talk that much. It's normal. We don't find it uncomfortable. It's just the way we are," he said. 
"If there weren't a karaoke, you wouldn't talk to anyone. Maybe that's what the karaoke does: It unites the people. The karaoke is the only key to talking to people, unless you're really drunk and get your bravery from that. Other than that, you sit at your own table and that's how it goes," he added.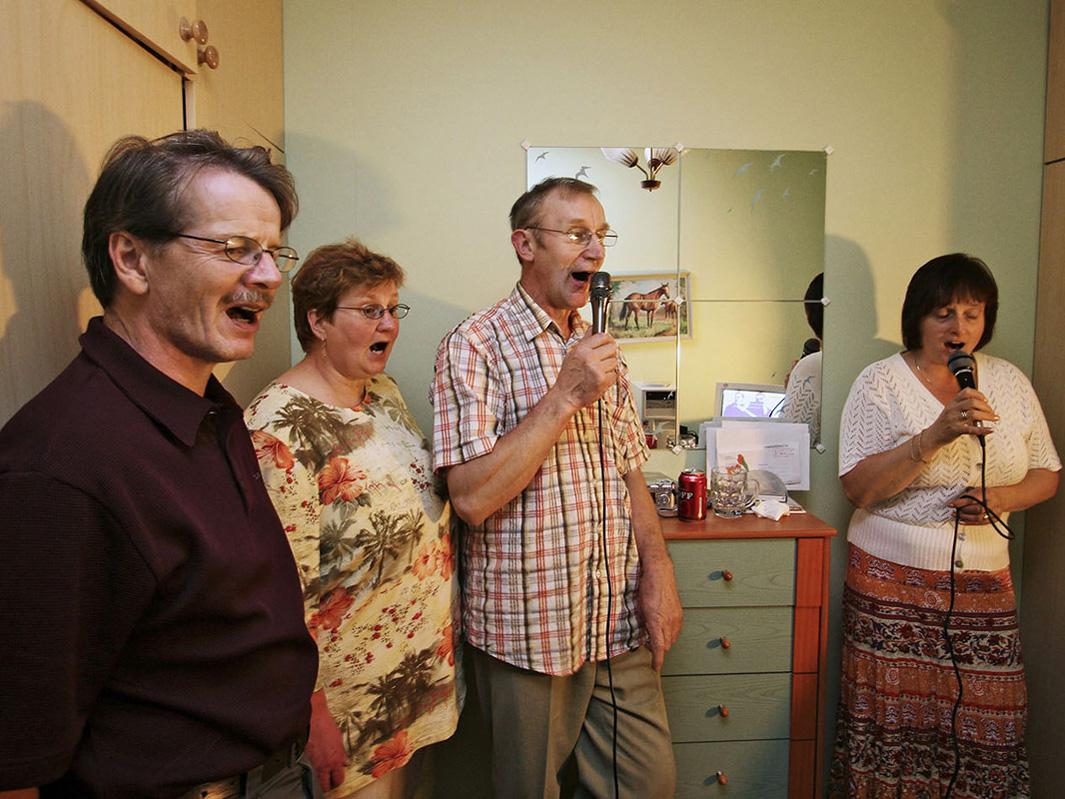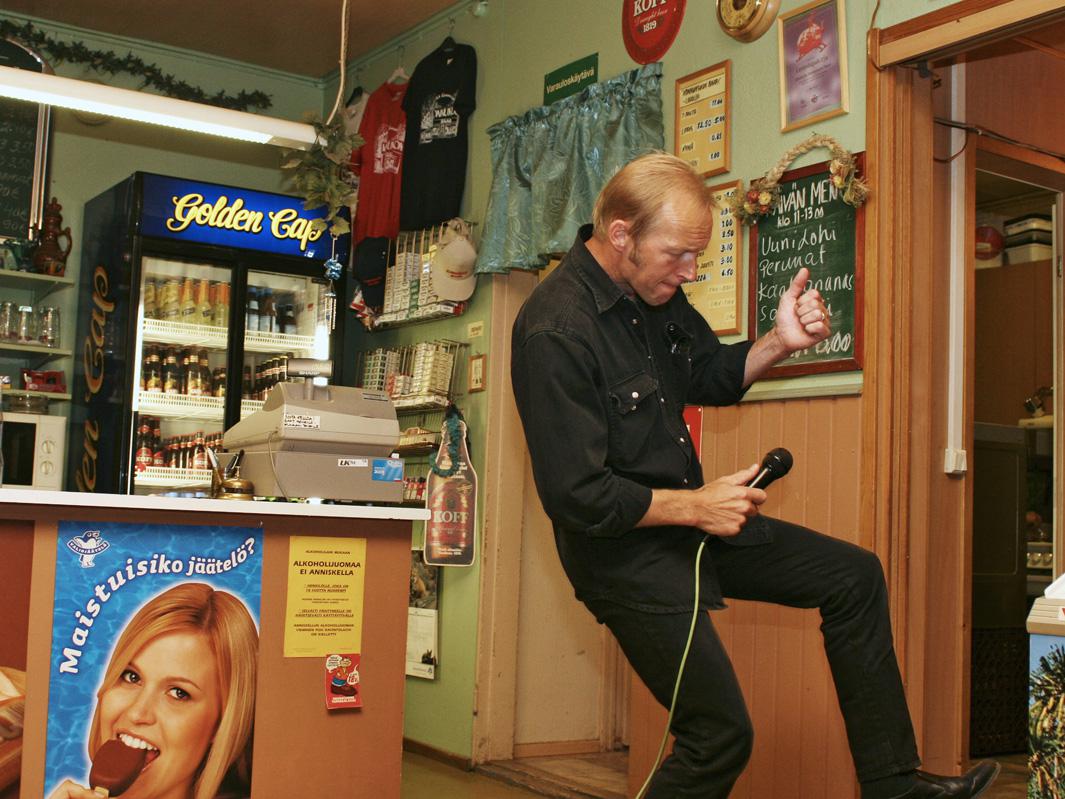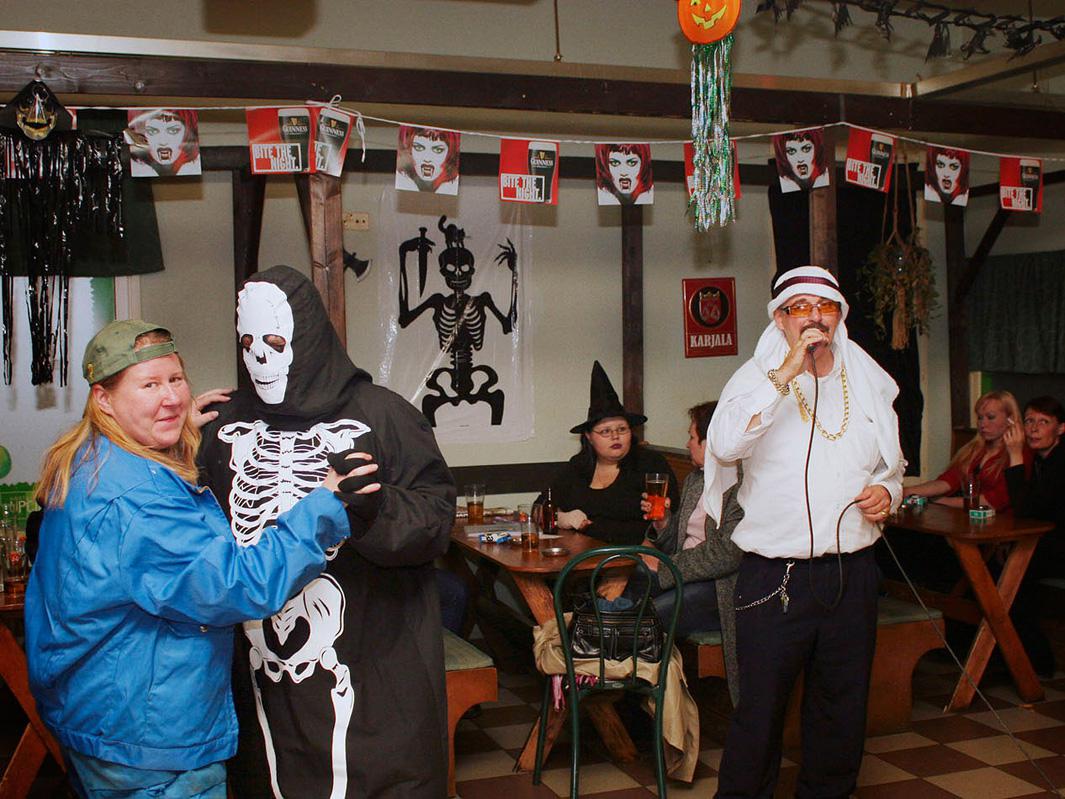 On a few occasions, Westerlund and Helin documented karaoke outside the bar scene. They visited some karaoke fans at their homes, including one couple in their 60s who they spent an entire evening with in the countryside. One year, they attended the Karaoke World Championships, a Finland-based competition, which was held on a boat that year. 
For Westerlund, unusual subjects—including neo-Nazis, quirky mayors, and horseback riders—are something of a specialty. He describes his own style as "kind of grotesque." Still, he doesn't want Karaoke Nation to be seen as ridiculing or condescending, but rather an appreciation of the various emotions one encounters in the world of karaoke.
"There's so much melancholy and so much joy in karaoke," he said. "I hope that people get that it's not just me laughing at people. I hope people see behind the absurdity of the photos."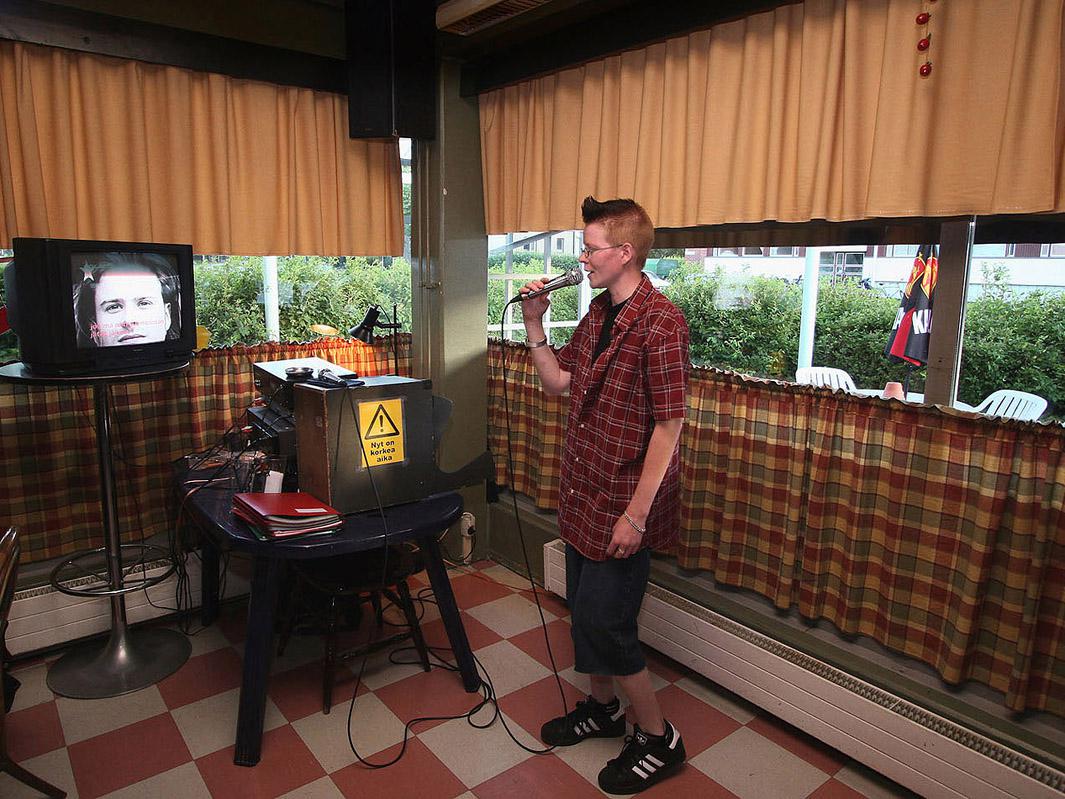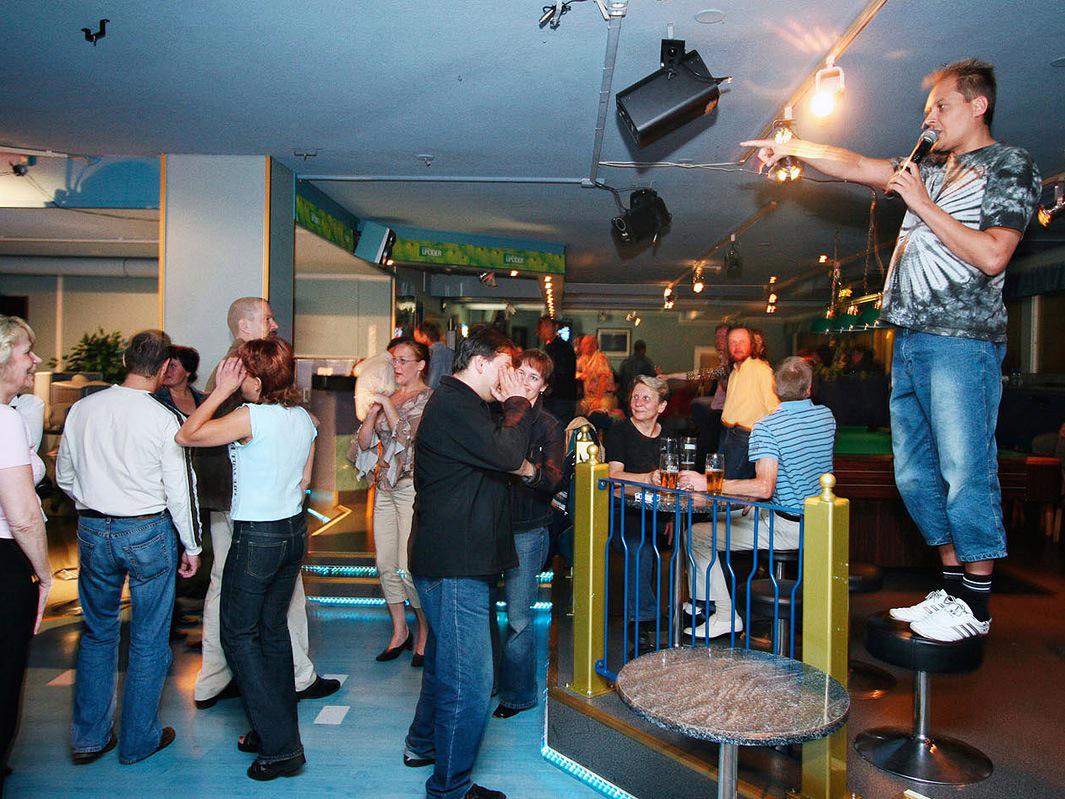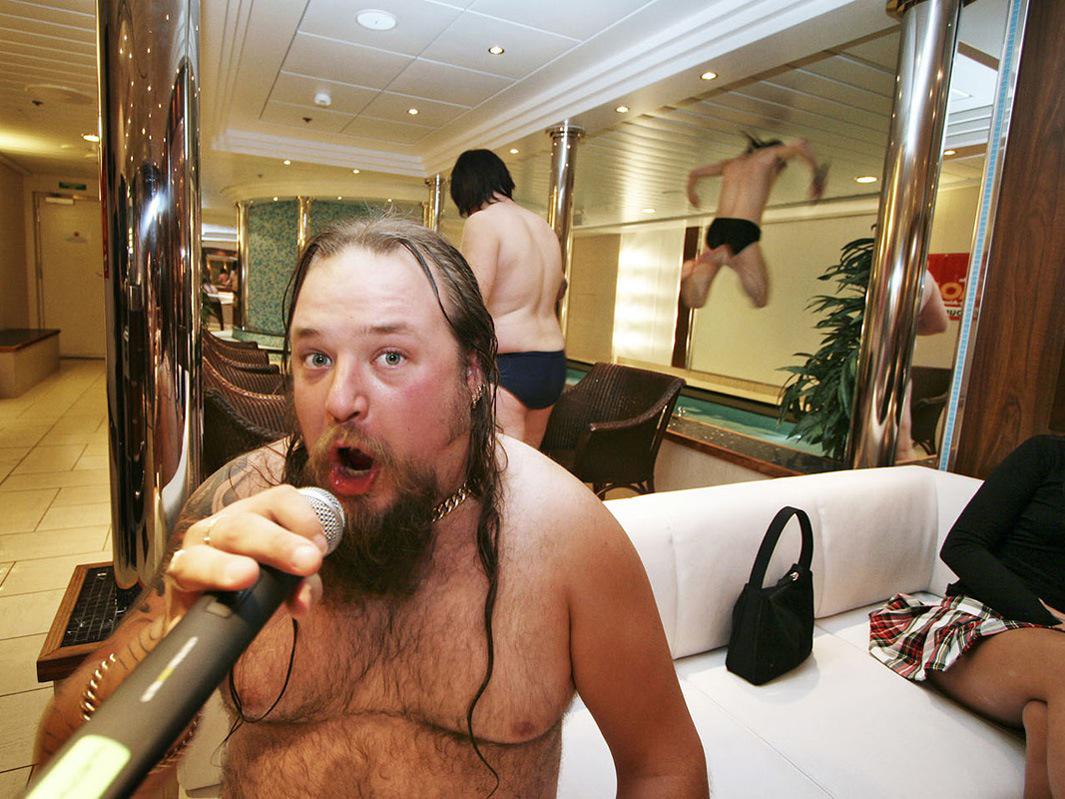 *Correction, Feb. 19, 2015: This post originally misspelled Antti Helin's last name.