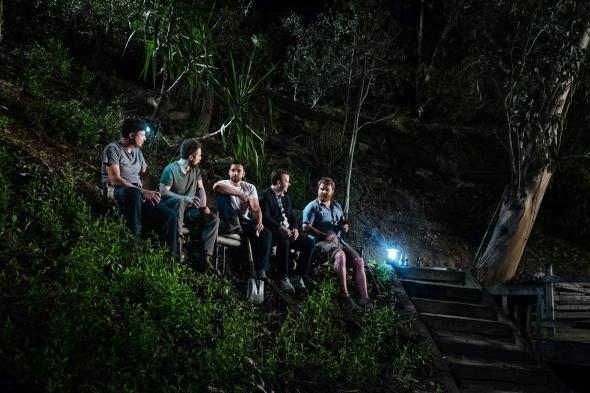 Check out all Slate's interviews from the 2015 Sundance Film Festival.
In addition to sporting his biggest cast ever, Joe Swanberg's new movie Digging for Fire may also be his most stylish yet, with slick 35 mm cinematography from Ben Richardson and a synthesizer score from Dan Romer. (Both Richardson and Romer got attention for their work on Beasts of the Southern Wild.)

Swanberg is one of the last guys you would expect to shoot on old-fashioned celluloid: The director made his name shooting on digital video, with lots of hand-held camera movement and often somewhat grainy cinematography, and he helped popularize it for a new generation of indie filmmakers. We asked him why he decided to shoot on 35 mm, and he also told us about the directorial choices he stole from Steven Spielberg and particularly Close Encounters of the Third Kind. (Swanberg wasn't the only writer-director we spoke with who wanted to sing the praises of Spielberg's subtle long takes.)
Slate Sessions video edited by Anne Marie Lindemann. Interview booked by Raquel Bruno. Executive produced by Ayana Morali.
---