Ever since Holly Falconer came out and started going to pride parades in her early 20s, she's been interested in how and why people come together publicly for a common cause.
Last June, Falconer attended the Neston Female Society's Ladies Club Day's 200th anniversary. The society was founded during the Napoleonic Wars to provide support for married women who needed it. In the years since, members of the society have participated in an annual walk in which they wear traditional dresses and carry flowers. The anniversary drew thousands of observers and hundreds of participants to Neston, England. 
"It was so wonderful to see them together in that show of unity and show of pride in their history," Falconer said.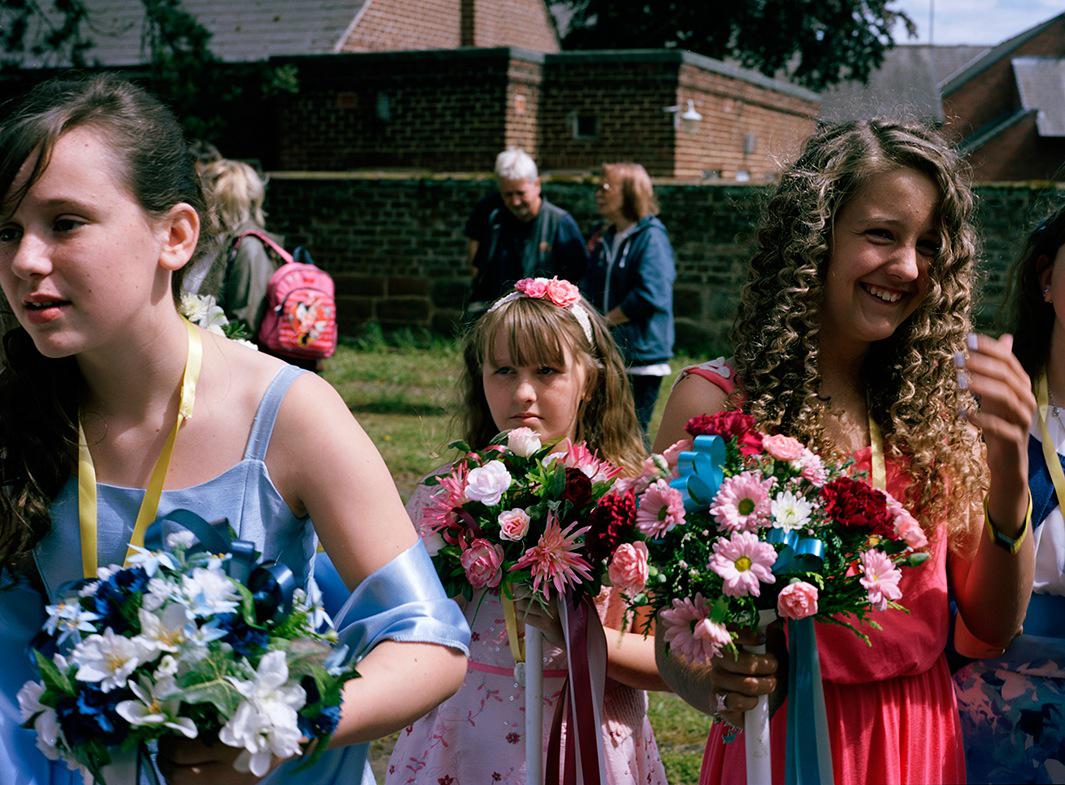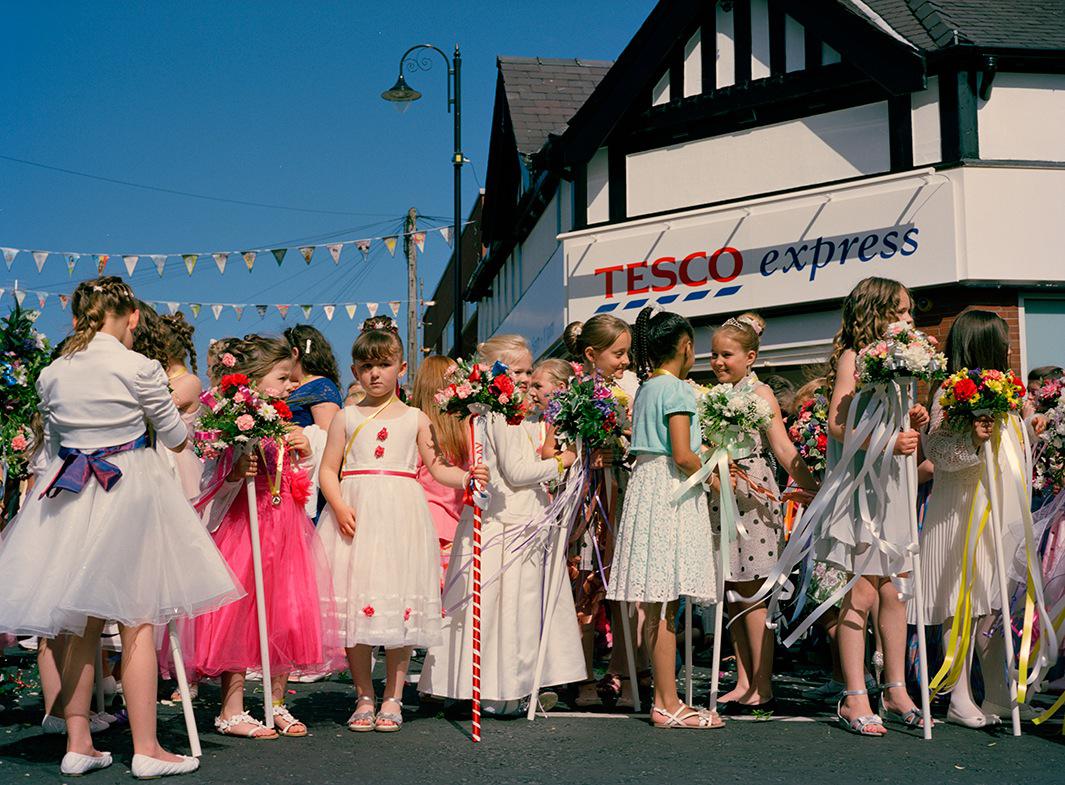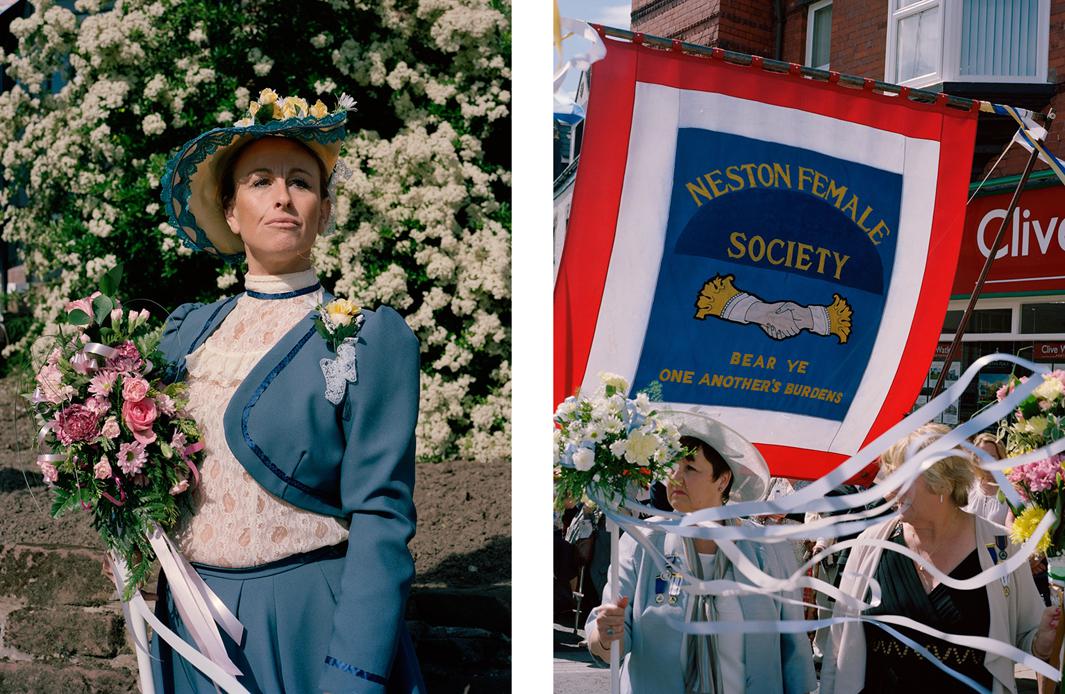 Since then, Falconer has attended several female-centric gatherings throughout the U.K. for her series, "Parade." Beyond the two events currently in the series, Falcolner recently attended a Reclaim the Night march, which marks the U.N. Day to End Violence Against Women, and a protest by No More Page 3, whose mission is to convince The Sun to stop publishing photos of topless women in the newspaper. She is planning to continue the series in the United States and other parts of Europe.
"When I photograph things I don't just want to make them look beautiful. Equally, I don't want to just photograph strange things. I try to have a fairly honest eye and I try to photograph every part of what I see," she said.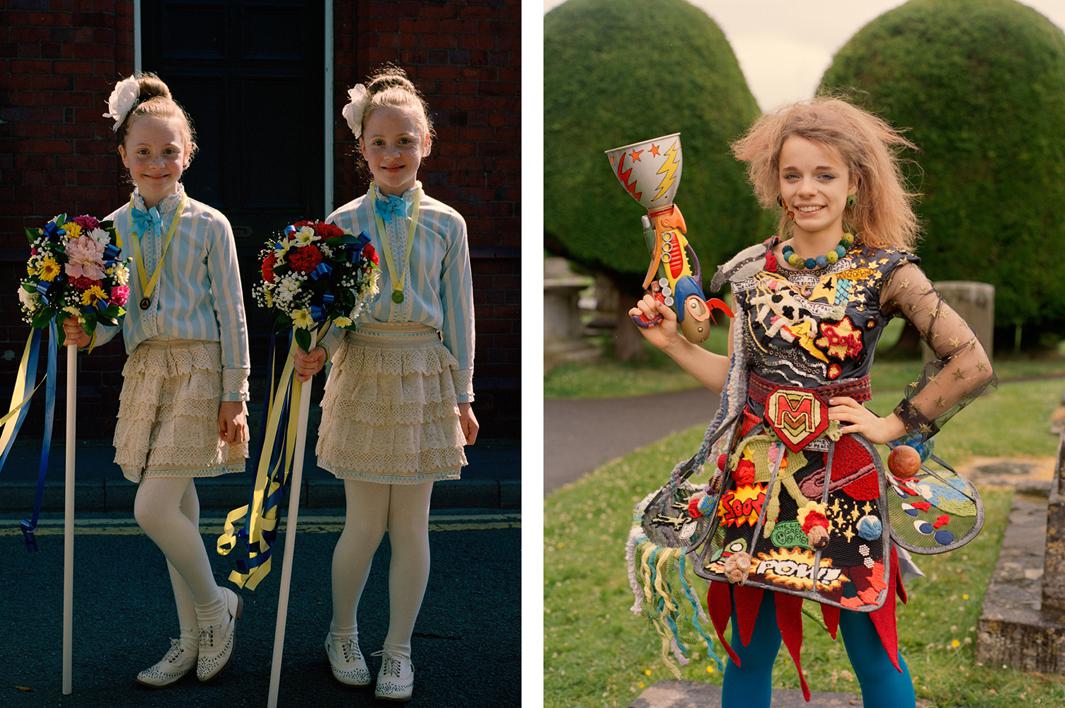 Last summer, Falconer also attended Art Couture Painswick, an event that since 2010 has drawn mostly women to Painswick, England, to showcase their wearable art.
"Unlike a beauty pageant, this is an opportunity for women to express themselves creatively with their body in any way they want, which is quite modern when you compare it to other traditional festivals, which are perhaps focused on women looking beautiful," she said.
Growing up in the late 1980s and early 1990s, Falconer felt that representations and role models for women in media were limited to Barbie dolls and other figures that represented a narrow vision of femininity. Fortunately, she said, that's beginning to shift.
"We're in a real time of change at the moment. Hopefully, we're entering a new age where young women feel they can aspire to any kind of work they want and express themselves in any way they like."