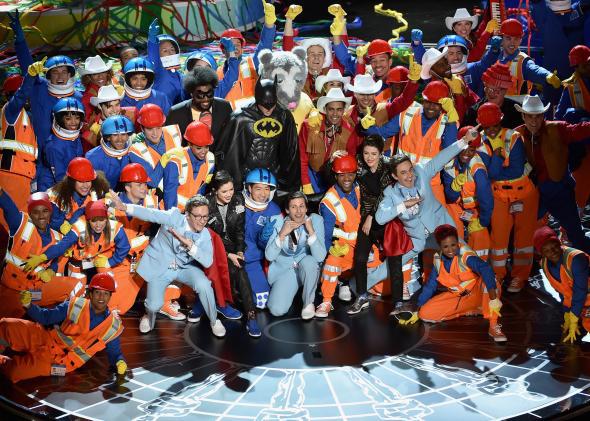 Read all Slate's coverage of the 2015 Oscars.
In the best moment of the Oscars so far, Tegan and Sara and The Lonely Island performed "Everything Is Awesome" from The LEGO Movie, amid a colorful parade of dancers obviously dressed like LEGOs. It just kept getting better: Questlove, Devo's Mark Mothersbaugh, Will Arnett (as Batman), and Oprah got in on the action as well. 
We can only hope that the academy, recognizing the awesomeness, will properly honor The LEGO Movie track later in the evening.
---