This article originally appeared in Vulture.
If you've been watching Empire, you're aware that the super-fun, super-dramatic show has introduced us to a bunch of characters and then quickly started throwing them off the deep end. But before things got completely insane, there were plenty of hints dropped as to whom the people of Empire were emulating from the real world. So, let's piece together who's who.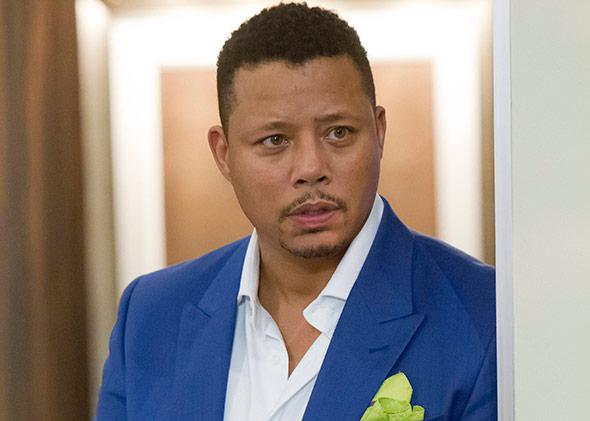 Lucious Lyon (Terrence Howard): 60 percent Suge Knight, 40 percent Jay Z
Successful rapper turned successful businessman, Lucious Lyon (played with endless intensity by Terrence Howard) is constantly using his "lessons from the street" to stay powerful in the music industry. From flashbacks, we know he was a drug dealer whose wife took the fall so that he could continue building their business. That type of intimidation? Sounds an awful lot like Suge Knight, who co-founded Death Row Records, but not without quite a few visits to jail. (Not to mention, his often-rumored involvement in the deaths of Tupac and Notorious B.I.G., which Knight has denied.) Still there's more to Lucious. "I knew about budgets, I was a drug dealer … 'To be in a drug deal, you need to know what you can spend, what you need to re-up," Jay Z told Vanity Fair in 2013. Sounds a lot like Empire's resident music mogul: "I started selling drugs when I was 9 years old in Philadelphia. I did it to feed myself. But it was the music that played in my head that kept me alive when I thought I was going to get shot."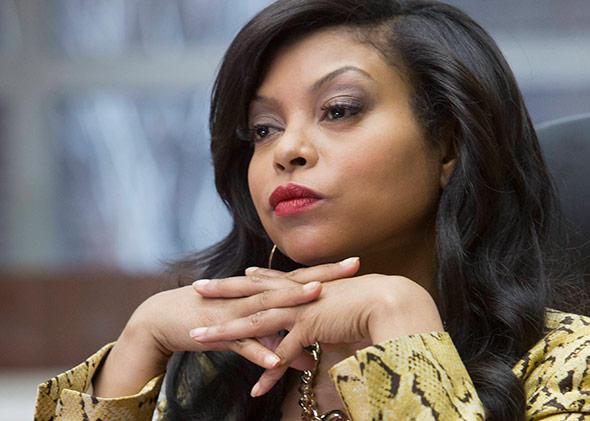 Cookie Lyon (Taraji P. Henson): 40 percent Foxy Brown, 40 percent Lil' Kim, 20 percent Mary J. Blige
Cookie's financial investment in Lucious's label and her sacrificial incarceration no doubt helped put Empire on the map. Who are other powerful women in hip-hop who have served jail time? Foxy Brown, who has been in and out for assault for quite some time. Cookie's incredible outfits have to be at least partially inspired by the equally influential Lil' Kim, whose heyday lines up with when Cookie first went to jail. And although Cookie hasn't shown any musical talent other than a very good ear (and business smarts!), her soulfulness definitely matches that of Mary J.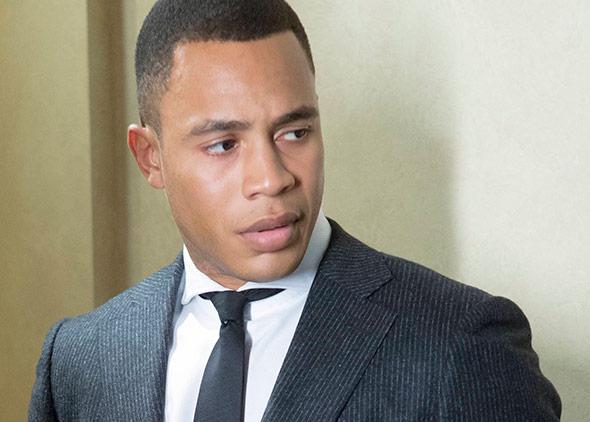 Andre Lyon (Trai Byers): 50 percent Damon Dash, 50 percent Jared Kushner
The oldest Lyon son, who has a strong business mind but can't sing a note. He sure wants the empire bad, though! Lucious wants his predecessor to be just as knowledgeable about music as he is about the biz, which puts poor Andre (all that schooling!) at a disadvantage. Let's say he's half Damon Dash, the Roc-a-Fella Records founder who ended up in debt after bad money decisions, and half Jared Kushner, a successful and trendy entrepreneur who took over his family's real-estate business but definitely wouldn't know his way around a recording studio.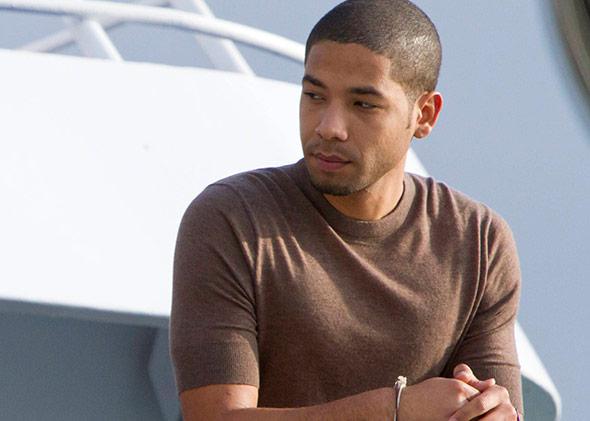 Jamal Lyon (Jussie Smollett): 60 percent Frank Ocean, 20 percent John Legend, 20 percent Lee Daniels
Everyone's comparing Jamal Lyon to Frank Ocean. Sure, he's a gay R&B singer with tons of talent and artistic cred. Also, Jamal, like Ocean, is often seen with his mother, who accepts and supports him. But, frankly, Jamal's sound is more John Legend. Moreover, it'd be crazy not to imagine that Empire creator Lee Daniels, an openly gay creative, didn't at least partially pull from his own experiences to create Jamal.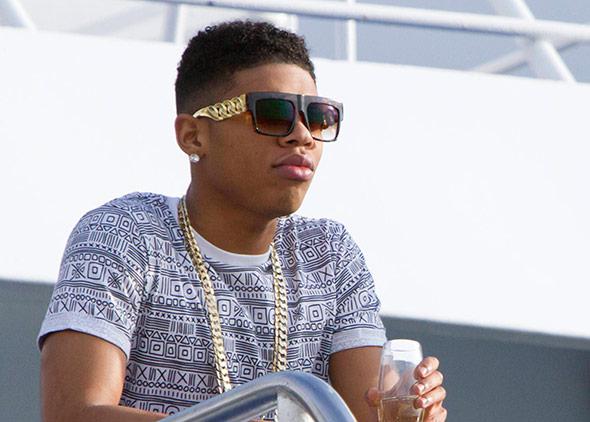 Hakeem Lyon (Bryshere Gray): 70 percent Diggy Simmons, 30 percent Big Sean
Lucious's favorite, the son with less talent and less drive but more Mommy issues, is surely a version of the various hip-hop offspring that have tried to make it big in the rap world. Take Diggy Simmons, Rev. Run's son, who tried get into music after appearing on his father's reality show. But if Hakeem sounds like anyone, it's a less-good Big Sean.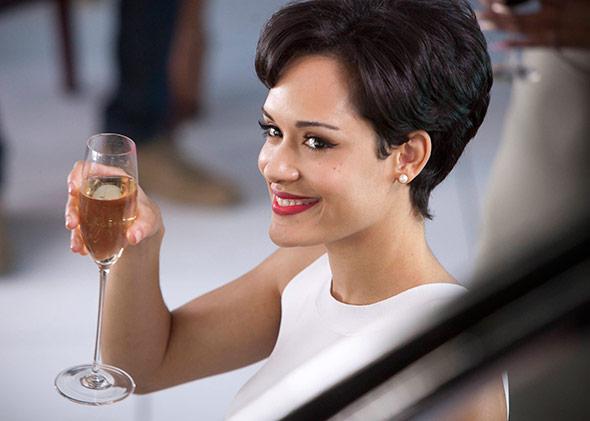 Anika Calhoun (Grace Gealey): 80 percent Sylvia Rhone, 20 percent Rihanna
Lucious's girlfriend Anika Calhoun doesn't only put up with his whims, she basically runs his company. Anika acts as A&R for Empire Records, much like the former president of Universal Motown, Sylvia Rhone, who was responsible for the careers of everyone from Missy Elliott to Jason Mraz. (Added bonus: Calhoun also looks like a short-haired Rihanna.)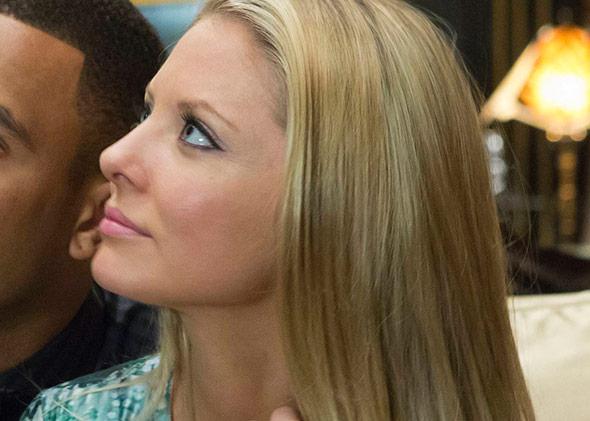 Rhonda Lyon (Kaitlin Doubleday): 60 percent Rachel Roy, 30 percent Kat Stacks, 10 percent Kelly Ripa
The oft-conniving better half of the eldest Lyon, Andre, looks like Kelly Ripa but thinks more like Kat Stacks. Sure, she's playing the game, but she's here to win. And it definitely seems like if things with Andre don't go her way, she's out—much like designer Rachel Roy, who divorced record exec Damon Dash (Note: He's half of our Andre) in 2009. Since then, there have been rumors of her hanging out a little too close to Jay Z. Just imagine if Empire went that route.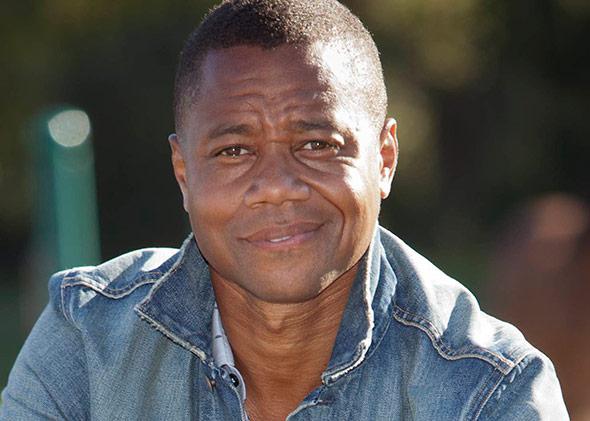 Dwayne "Puma" Robinson (Cuba Gooding Jr.): 50 percent Babyface, 50 percent Dallas Austin
Playing Cookie's long-lost love interest Puma, Cuba Gooding Jr. gave the estranged songwriter a very chill vibe. So far, he's the dude who made it big and then just laid back to watch the money trickle in. Kind of like Babyface, who has written some of the most romantic songs of all time, including TLC's "Red Light Special." But it was writer-producer Dallas Austin who infamously dated the all-girl band's Chilli. Puma seems like an even mix.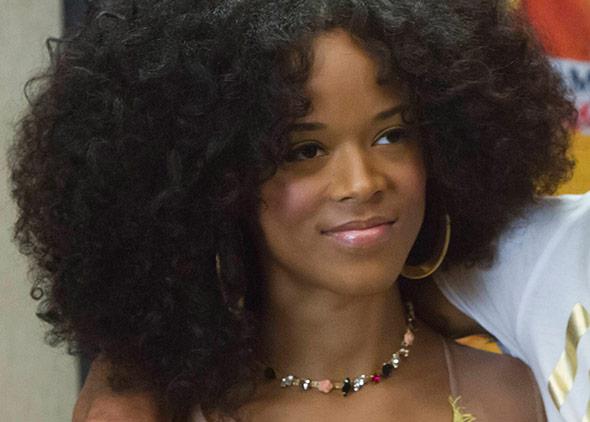 Tiana Brown (Serayah): 80 percent Rihanna, 10 percent Tinashe, 10 percent Teyana Taylor
Up-and-coming artist Tiana is trying to make it big in the world of Empire, even canoodling with Lyon son Hakeem to drum up publicity. Musically, she's got a Rihanna vibe for sure, with touches of a Tinashe attitude and the misguided hype of Teyana Taylor. 
See also: Empire Is a Massive Hit. Here's What Its Success Could Mean for the TV Business.