This weekend, Saturday Night Live celebrates its 40th anniversay with a star-studded three-hour live show. Slate asked writers from the show to tell us about performers they loved writing for. Below, Robin Duke remembers working with Eddie Murphy, who will return to the SNL stage this weekend for the first time in over 30 years.
Write for Eddie Murphy? Who wouldn't want to write for Eddie, if only to hear his distinctive laugh? If Eddie laughed at something I wrote or said, I knew it was funny. He wasn't a fake laugher. And, of course, at Saturday Night Live in the early 1980s, if I wrote a sketch for him, it would have a much better chance at getting on the air. I have met a lot of people in comedy who are very skilled at getting a response from an audience, but few who are so naturally funny that they can make fellow comics and writers double up until they're screaming and crying "Sssssssstop!" Eddie is one.
In the spring of 1981, Dick Ebersol from NBC Sports was brought in to replace Jean Doumanian and shake things up on the 17th floor of Rockefeller Center, where SNL gets made. Doumanian had taken over for Lorne Michaels, and after her half-a-year running the show, only Eddie and Joe Piscopo were kept on from the previous cast. As it happens, one of Dick's new hires was my best friend from high school, Catherine O'Hara—and after just a few days she wanted out. She called and encouraged me to come down to replace her. I hopped on a plane from Toronto and got the gig. Then the Writers Guild went on strike and we were put on hold until September.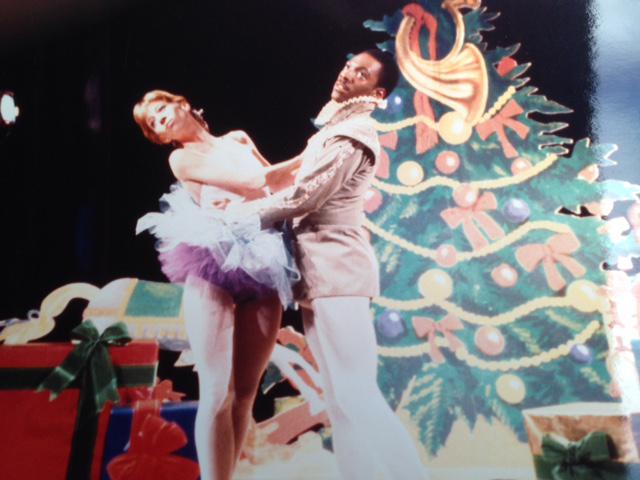 When I returned in the fall, the cast was Mary Gross, Tim Kazurinsky, Christine Ebersole (no relation to Dick), Tony Rosato, Joe, Eddie, and myself. We all knew immediately how good Eddie was. It was a matter of weeks before the audience knew, too. And he was a breakout star. I remember Eddie showed a few of us in the new cast the tape of a party sketch from the past season; he was on a couch as, essentially, an extra with no lines. We all got a big kick out of the irony.

That first year, in my office—I can't remember in what context—Eddie mentioned that he wanted to "be as big as Elvis." Wow, I had never heard anyone say something like that before—or since, now that I think of it. Many have thought it, I'm sure. But Eddie said it out loud. He was young, confident, talented, funny—and sweet. He deserved to be a huge success.
Velvet Jones was a character Margaret Oberman and I created with Eddie for a sketch called "Hairum Scarem," a Hair Talk Show about salon horror stories. I loved Velvet and thought of a character that would complement him. In a sketch called "She's a Pig," I had played the pig—a rude woman named Paulette. So we wrote a sketch in which Paulette takes Velvet to the People's Court for scamming her with his book I Want to Be A Ho. If I had a memory, I would say that I spent a memorable evening with Eddie and Barry Blaustein and David Sheffield, his main writers, working on that one. I am sure there were some good laughs had in that office that night.
But "Truckstop Teases," a silly musical sketch I wrote, was my favorite. It was December, 1982. Julia Louis-Dreyfus had joined the cast, and she and Mary and I sang, "We are truck driving women/ And we're here to bed you down./ We ain't had time for bathing/ So we picked up perfume in town." (Come on, is that a good line or what?) And then Eddie sang an Elvis-type song in response. In addition to everything else, Eddie is a great singer.
I saw Eddie years ago when he came to Toronto for a stand-up concert. I went backstage just to quickly say hi, and we laughed and yakked even as he was walking out onto the stage. He is one of those people where it doesn't matter how much time passes between when you see one another—you connect immediately. I say that now, but then, it's been a long time. It sure will be nice to hear his laugh live again.