Beginning in 2012, Dina Litovsky photographed fashion week events in London, Paris, and New York on assignment mostly for New York magazine and once for the New York Times.* Her mission: Photograph fashion week like it's never been photographed before. 
That's tricky, of course. There are hundreds of professional photographers around at fashion week events, all scrambling to photograph the same people and moments. Many push or elbow to get a better angle. Among all the chaos and clutter, getting a photo without another photographer in the frame was hard enough. Getting a photo that no one had even thought to take was even harder. "It's the same thing over and over again: the same models, the same photographers, and the same environment. The challenge was to get a different picture," Litovsky said.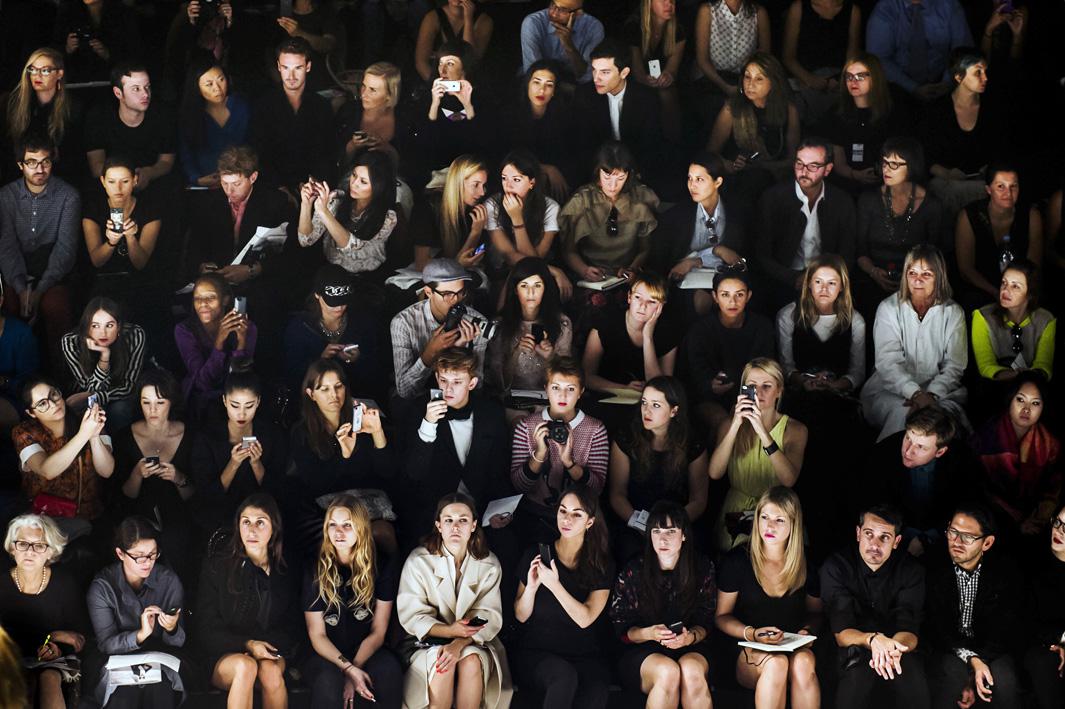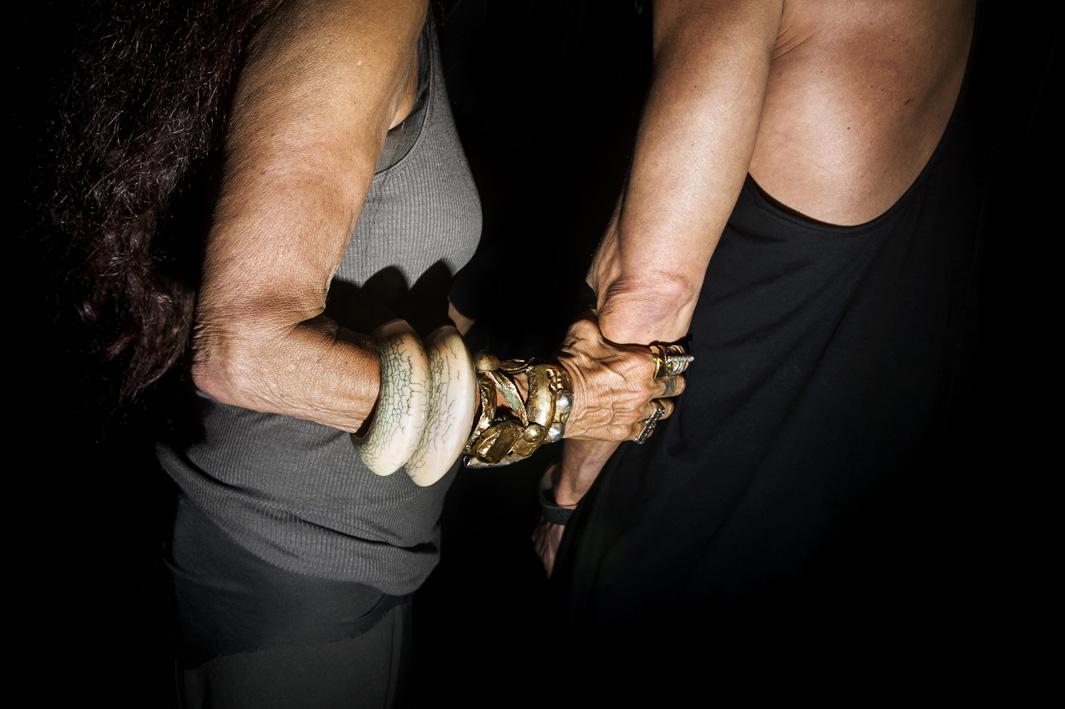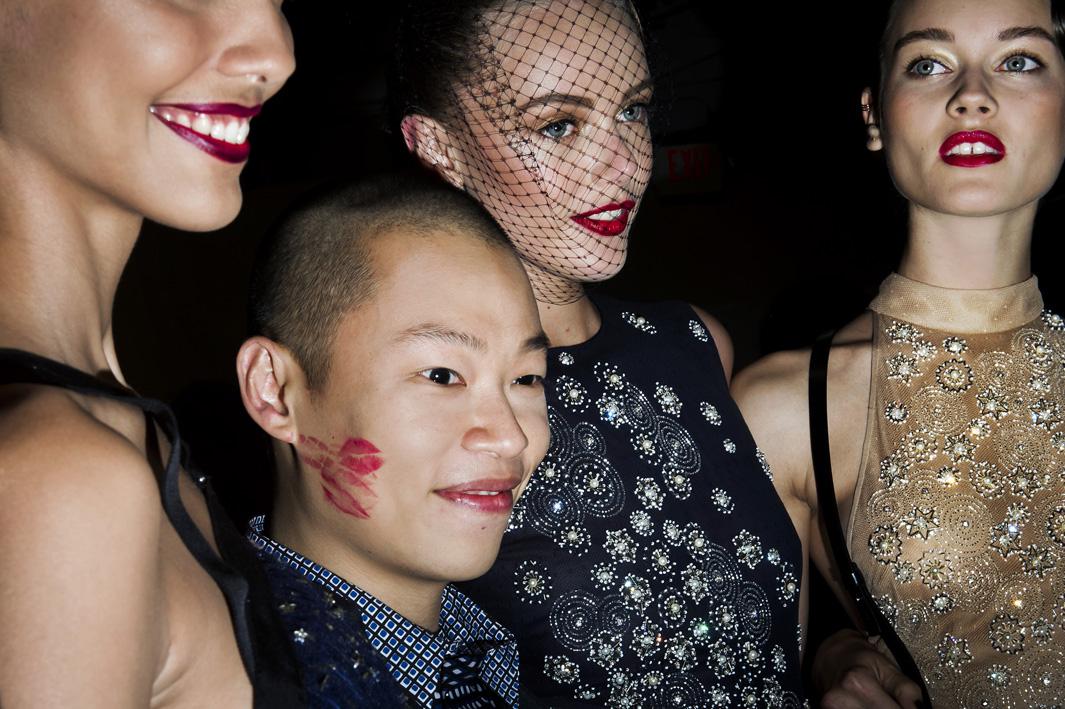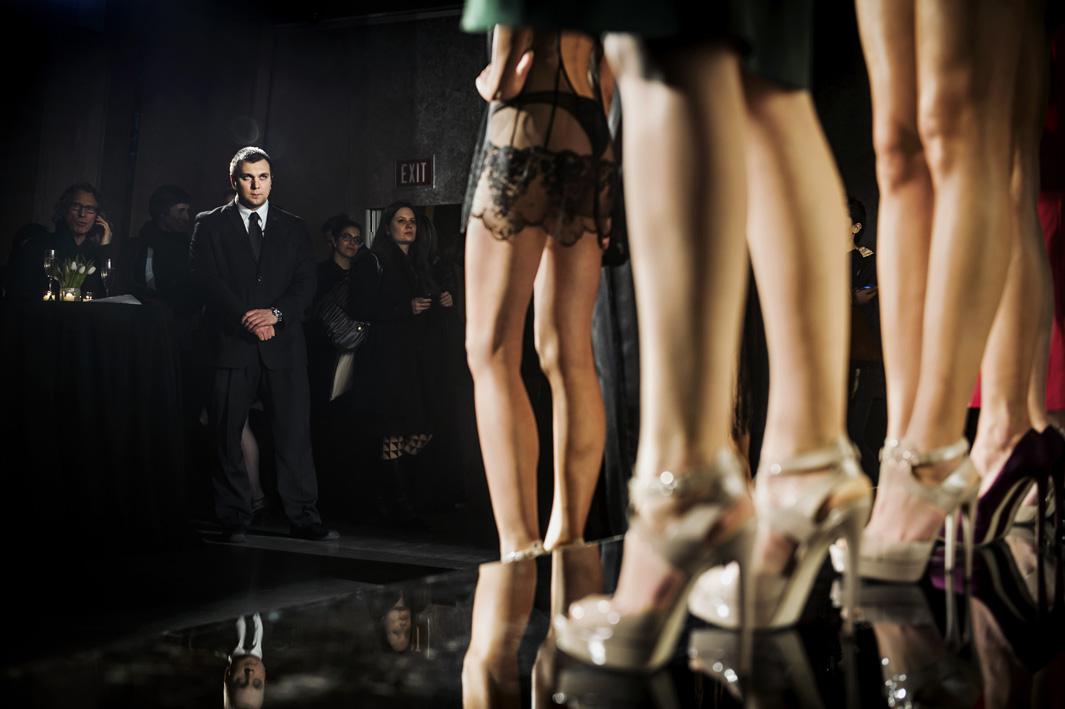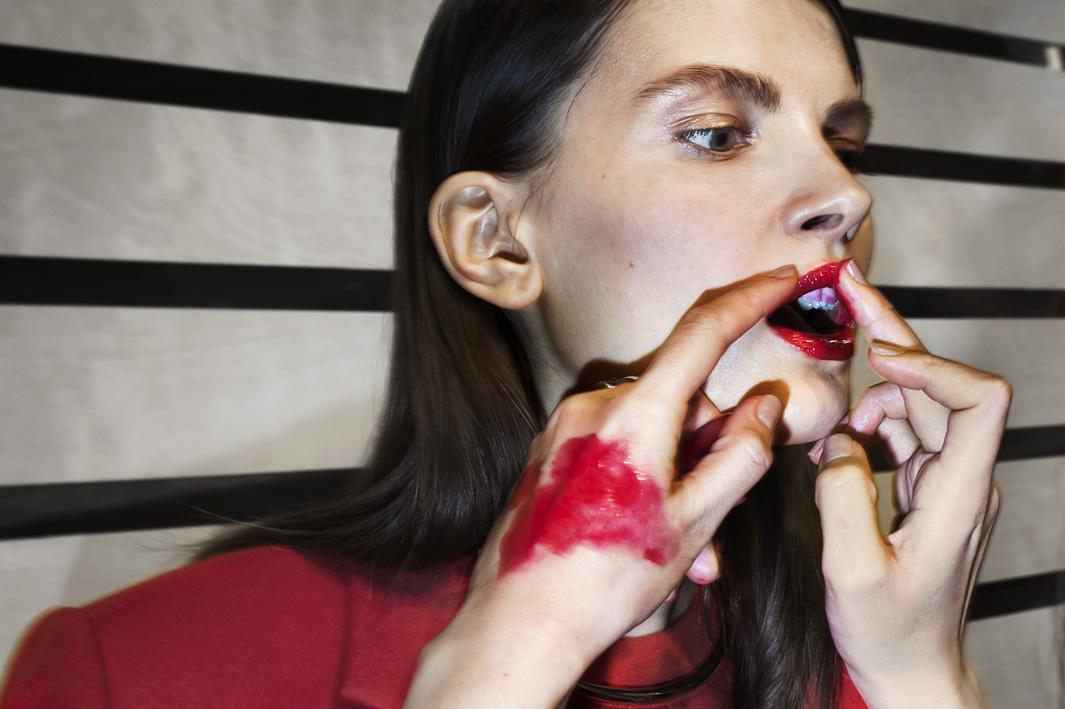 Eventually, Litovsky stopped trying to take photos without other photographers in them. Instead, she embraced fashion week as a performance primarily for photographers both amateur and professional by turning her lens on other peoples' lenses. "Everything is for the image. I started to follow the cameras. The photographers were as important there as anyone else," she said.
For other photos, Litovsky relied on her educational background in psychology to search for the glances and gestures that revealed the real human experiences—boredom, lust, envy—that hid beneath the airbrushed glamour of the event. She used a hand-held flash to heighten the drama and isolate her subjects from their environment. "It was a lot of observing and waiting for the right moment to come up. I saw a model start to yawn, so I ran over. She yawned again and I took a picture," she said. 
People—and models especially—generally don't like to see themselves in anything besides the best light, so capturing images like that one required quick reflexes and a bit of sneakiness. "Models, even as they're getting ready for pictures, are very protective of their image. It's hard to take a picture they're not intending for the public to see," she said. 
"Fashion Lust" will be on display at Anastasia Photo in New York City until Feb. 26.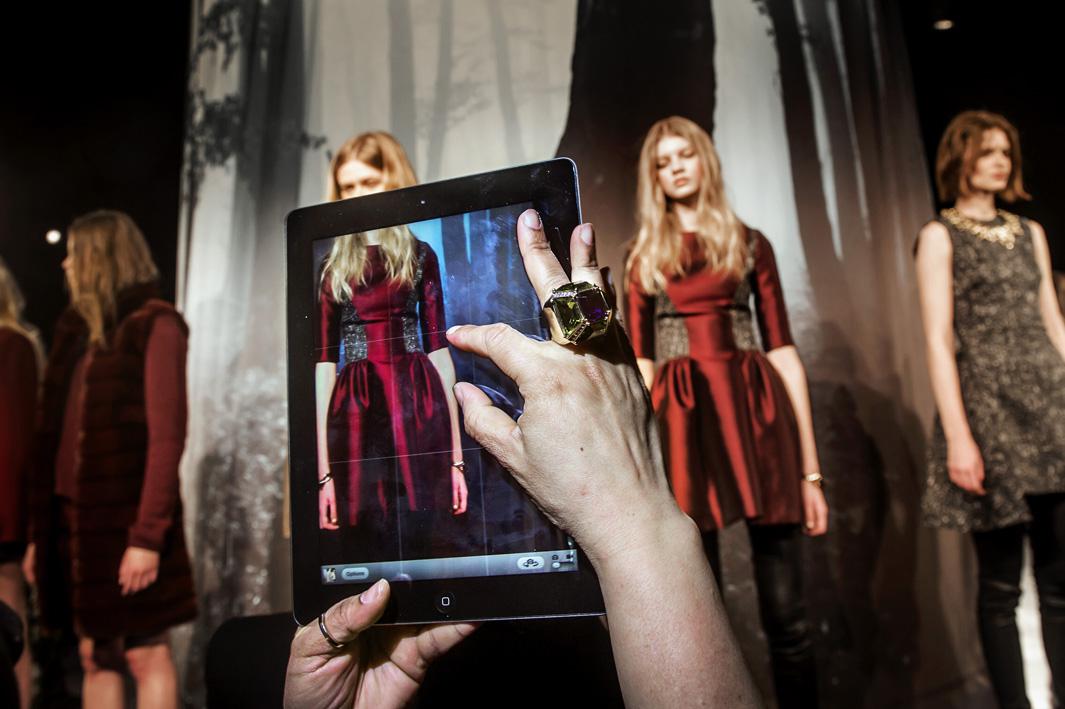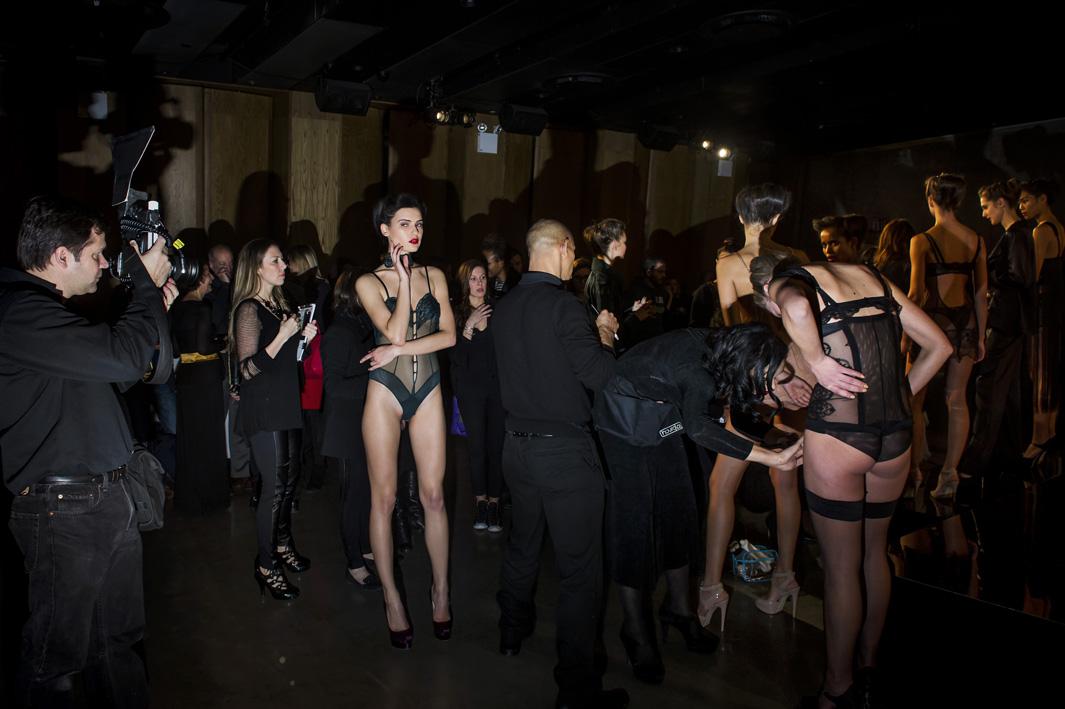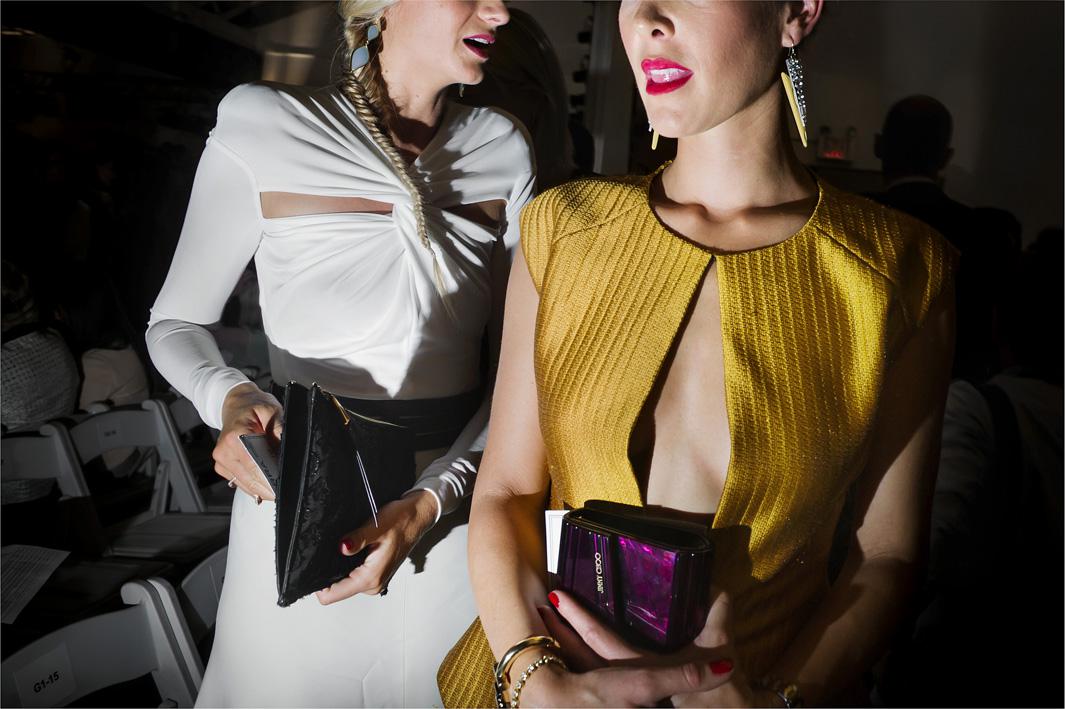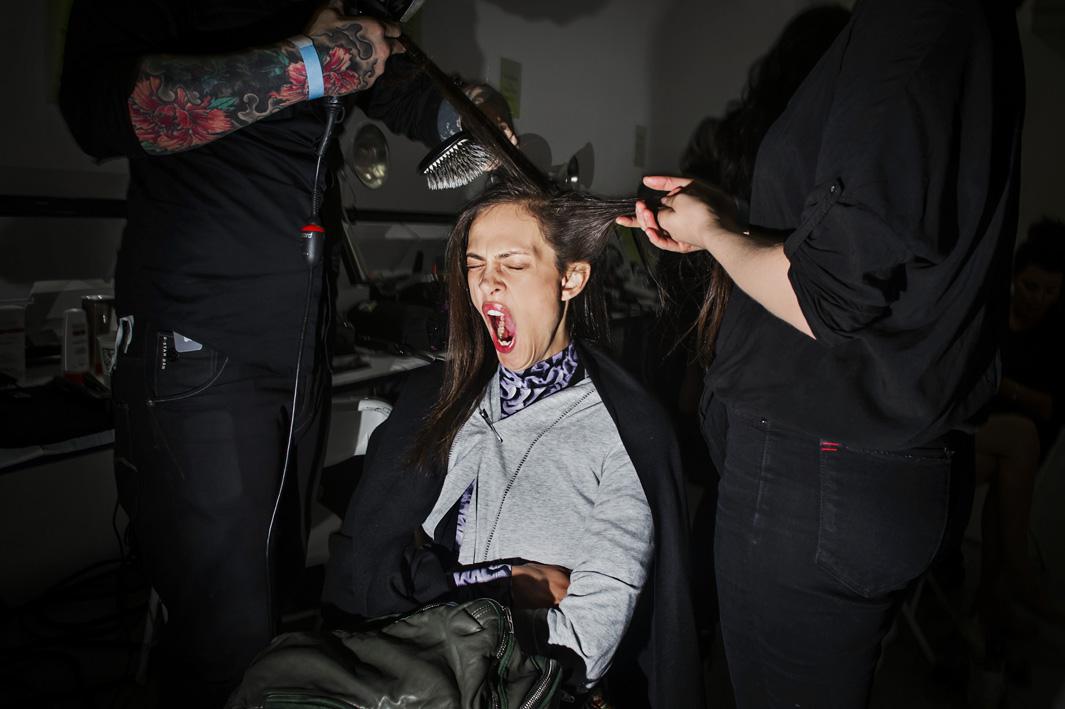 *Correction, Feb. 13, 2015: This post originally mispelled Dina Litovsky's last name.