Andrew Fladeboe's love for animals began early—one of his first idols was Doctor Dolittle. While he might not have the fictional doctor's ability to communicate with animals, he certainly knows how to photograph them. He has created a three-part series about working dogs called "The Shepherd's Realm."
Fladeboe wanted to focus on something he loved and at first he photographed a variety of animals including bears and leopards, but decided in order for the work to grow, he should narrow his focus on one type of animal.
"Dogs were a natural fit because I could travel anywhere in the world and photograph them," he wrote via email. "Their wide range of sizes and looks would give me a lot to draw from."
For the second part of the series, Fladeboe traveled to Norway for two months after emailing with breeders and farmers. The more he researched, the more he wanted to narrow the series to include only working dogs. "They represent the most noble of animals, a gift from the gods that has evolved with us and helped us develop as a species," he wrote.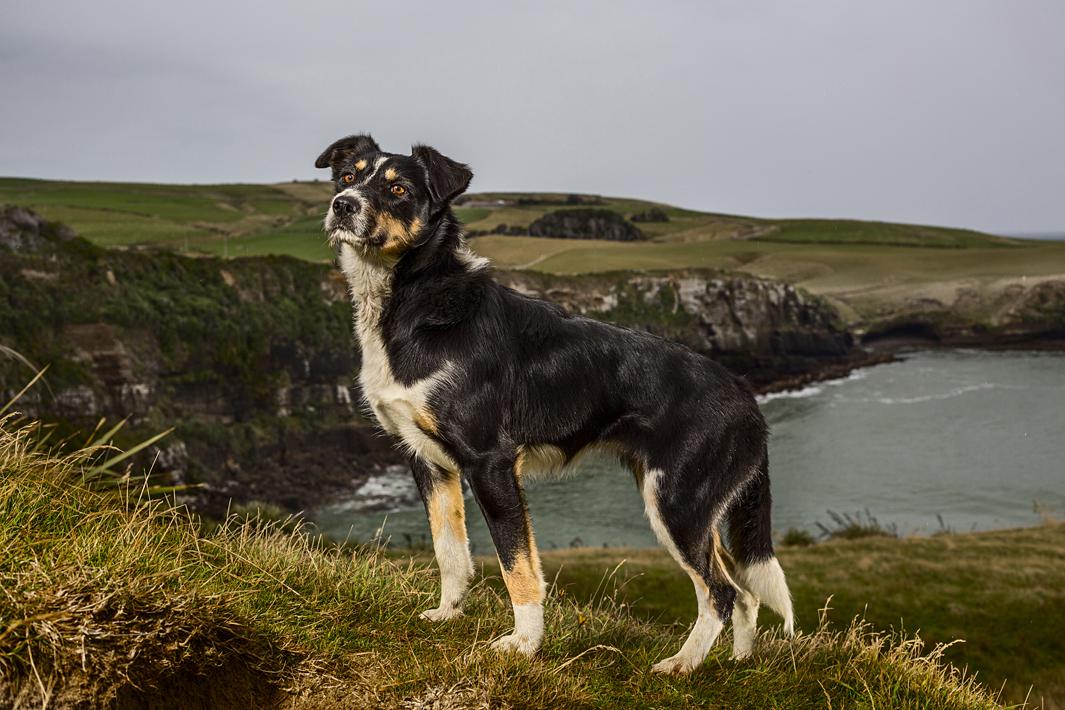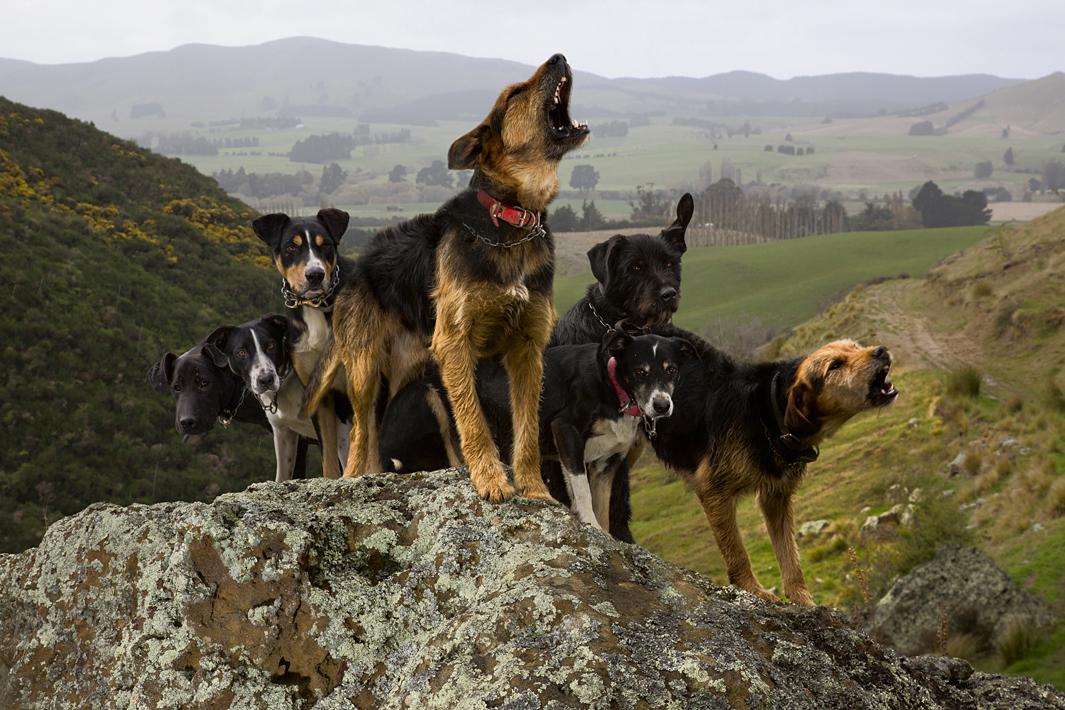 Norway also provided what he described as "sublime" landscapes that allowed him to rely much less on digital manipulation as he had in the first volume of work. For the latest series, he traveled to New Zealand, working much in the same way as he had in Norway, although he said organizing the trip was more difficult since he was working primarily with farmers who weren't as responsive.
Fladeboe said working with the dogs hasn't been a problem since most are highly trained. It's usually the handlers or owners who need encouragement.   
"It's interesting, for example, convincing a farmer to walk to the top of a big hill, setting up my lights, lying in the mud or sheep shit, and trying to negotiate with the owner to get the dog to look a certain way," he wrote. "I must look like a crazy person to them. But often they end up enjoying the process and I somehow gain their respect, and they end up introducing me to their neighbors or friends with dogs."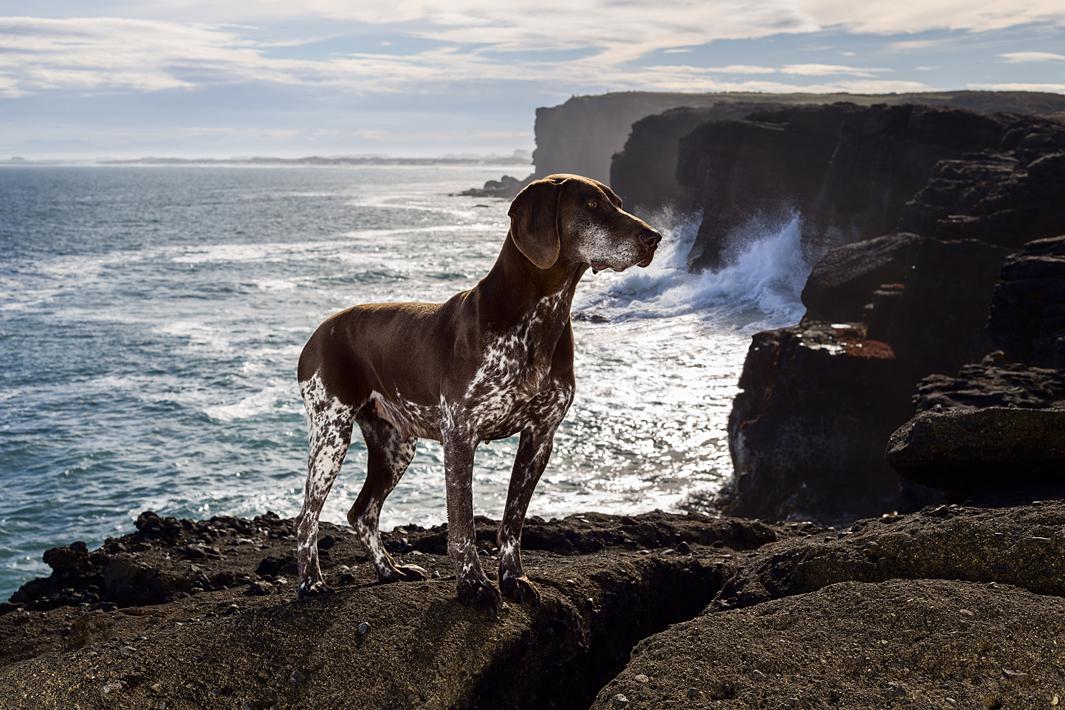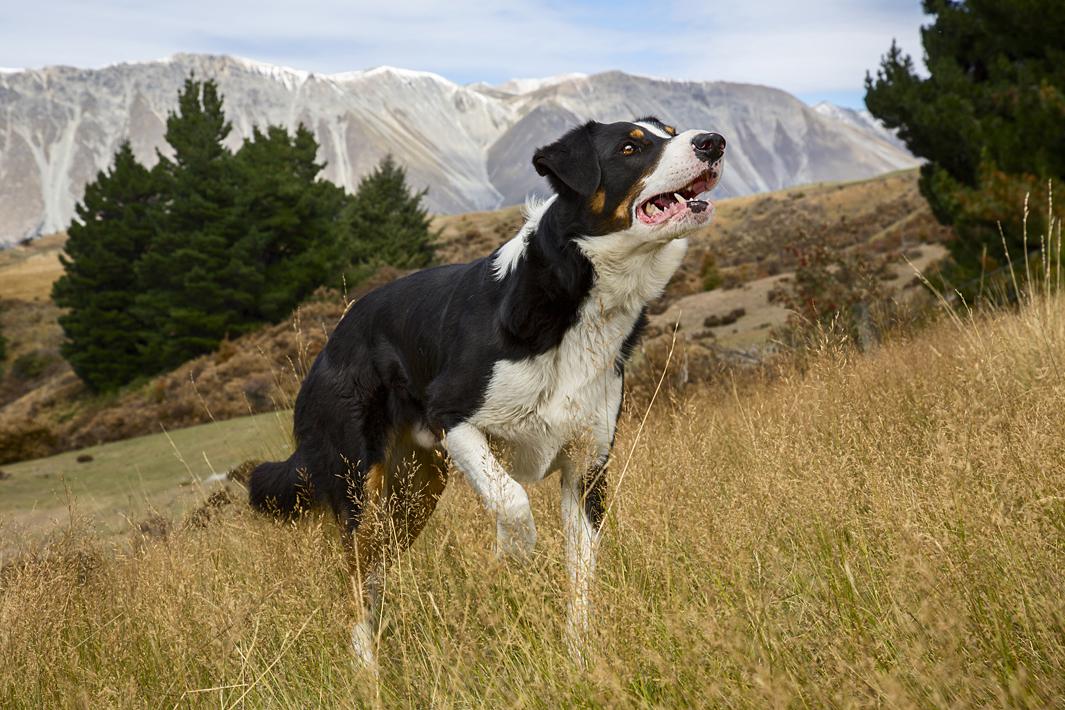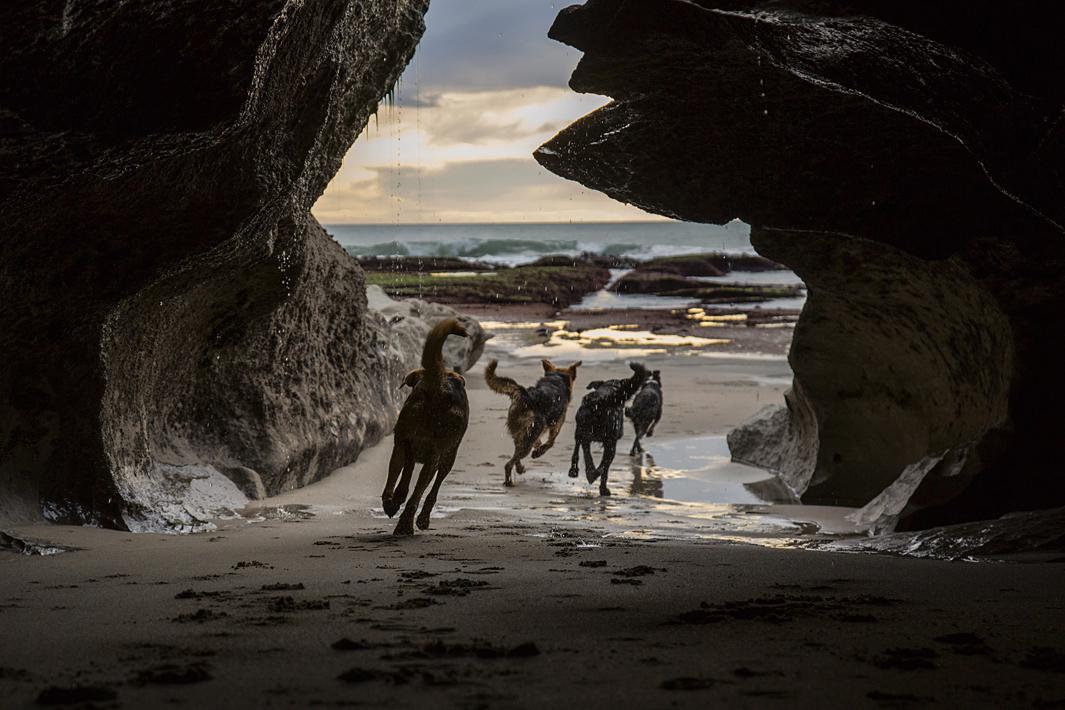 His inspirations include Sir Edwin Landseer, who he says was one of the first painters to take dog painting outside the realm of hunting scenes. He is also fascinated by the dioramas at the Museum of Natural History in New York.
"I think of my work almost as photo translations of a diorama like scene, capturing an animal in a perfect place and specific time," he wrote. Although some of the pictures are shot as portraits, he also shoots some documentary-style and then goes in and manipulates the images in order to get the look he's after.
Fladeboe has a book in the works and will have a show in New York this October with Peter Hay Halpert Fine Art. He still has a long list of countries he would like to visit to continue making more work.
"I think one of the reasons I decided to focus on animals is because I didn't think anyone was portraying them the way I saw them," he wrote, adding he admires the way photographers Daniel Naude, Peter Hujar, and Simen Johan as exceptions. "The animals in our works stand on their own as sentient beings. They occupy the print with an aura of dignity and command a level of respect from the viewer. They are not anthropomorphic photos of animals, but a celebration of what these animals are for what they are. It is art for animals sake, not animals for arts sake."