This post contains explicit images.

From pimps to taxidermists to dry cleaners, if there's a group of Americans with common interests, there's probably a convention made for them to mingle. 
That's what Yvette Marie Dostatni learned more than a decade ago, when she decided to photograph the International Kennel Club of Chicago's Dog Show at McCormick Place. Dostatni was on an elevator in the downtown Chicago convention center when she saw a group of motorcyclists alongside a bunch of nuns descending toward a biker convention being held at the same time as the dog show. She followed them to the convention to photograph it.
"I still have no idea why the nuns were there," she said.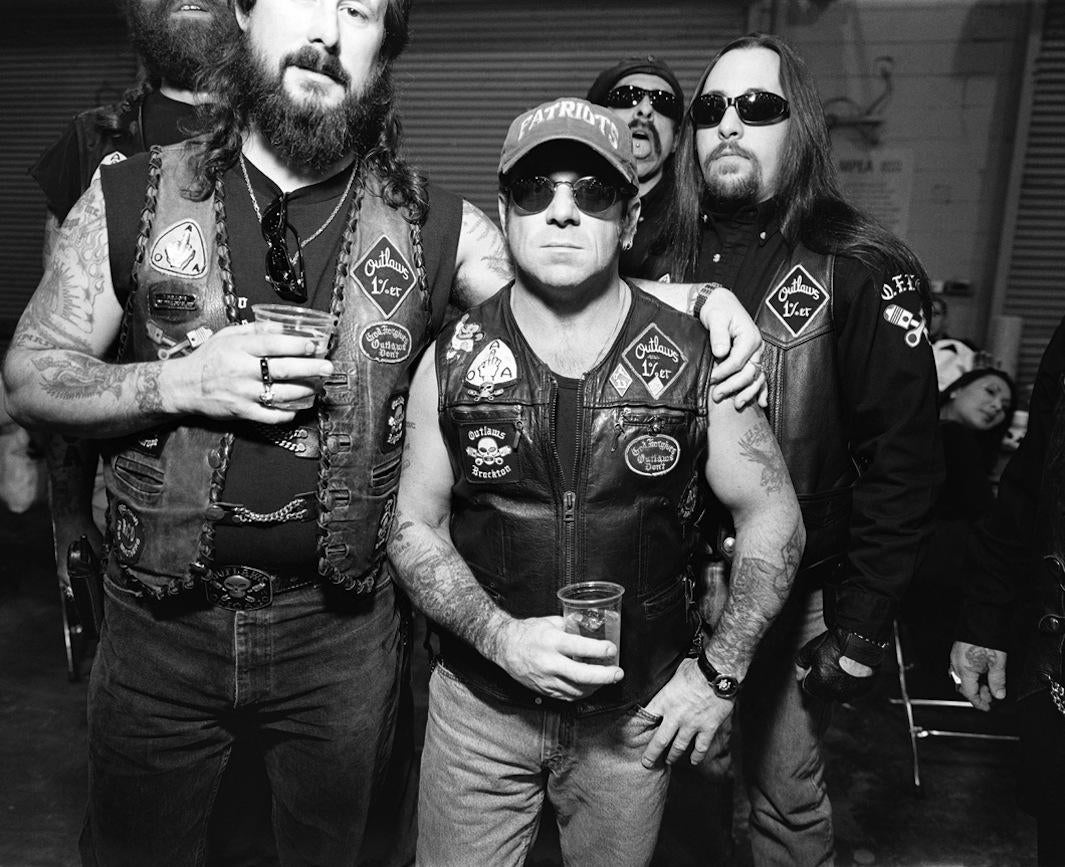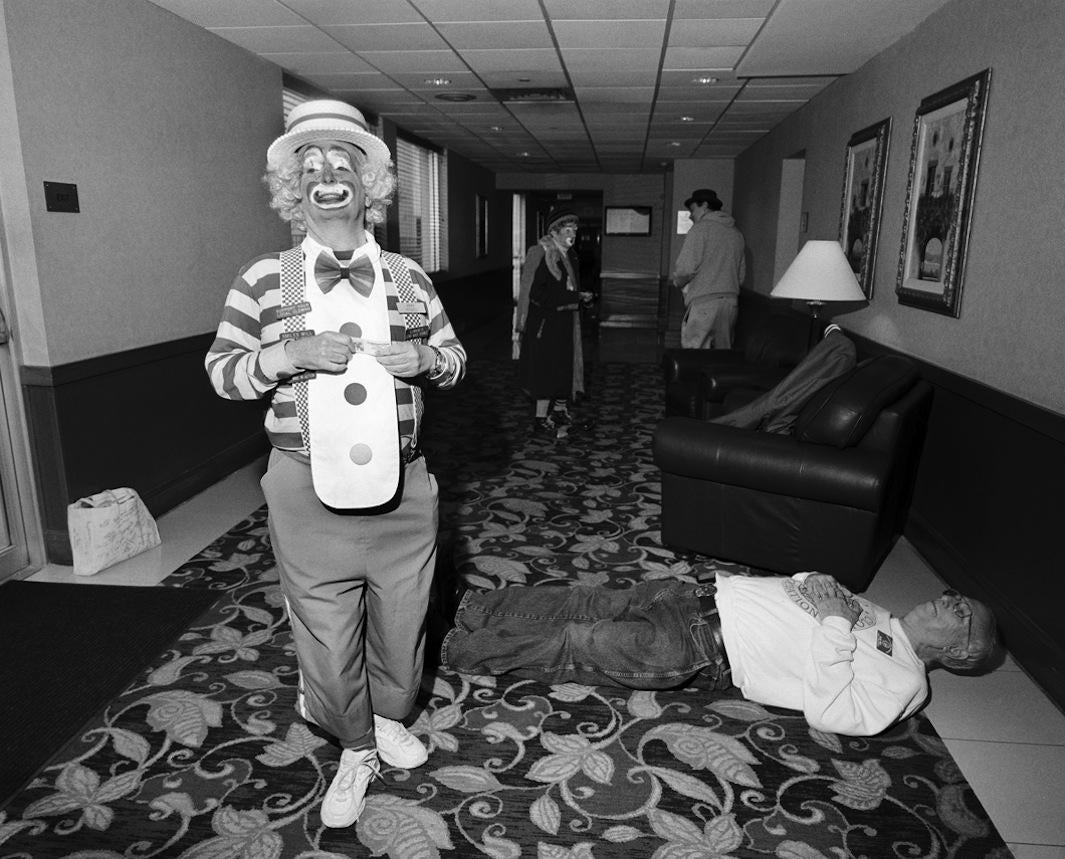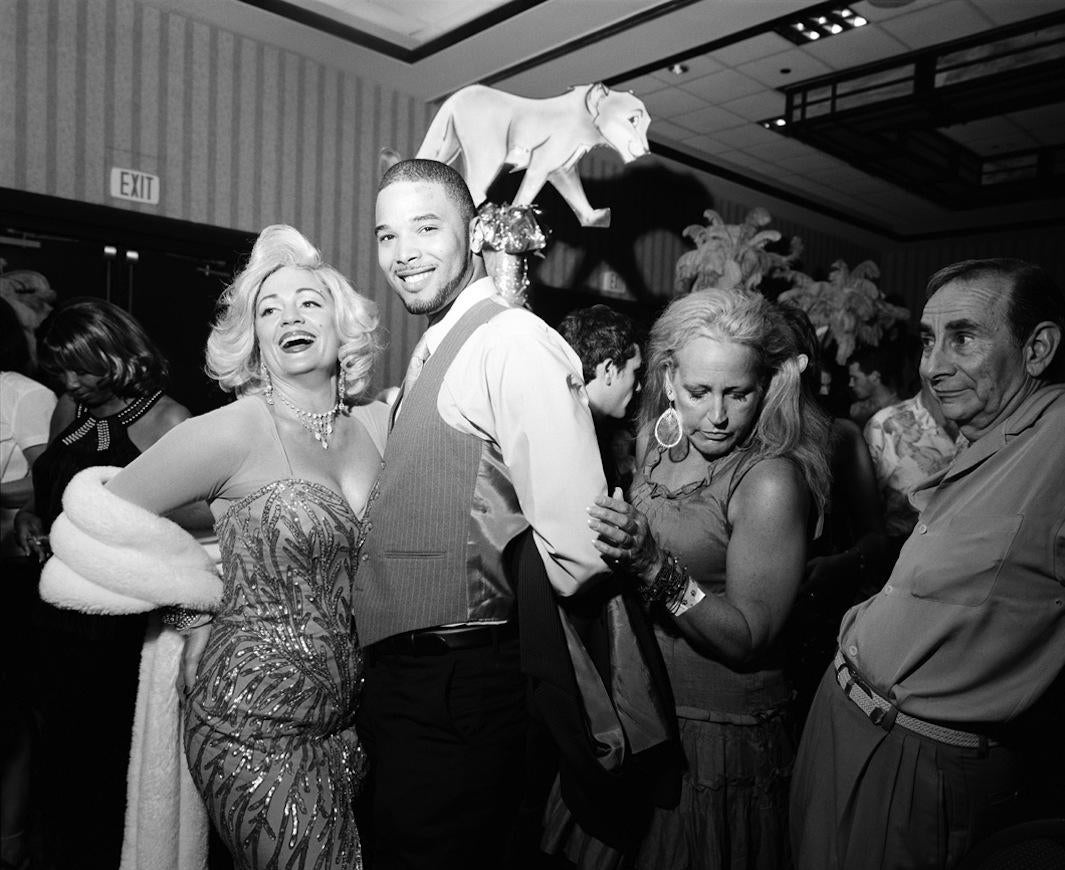 Since 2002, she's been to dozens of conventions, mostly in her hometown of Chicago, for her ongoing series, "The Conventioneers." She's currently raising money on Kickstarter to turn the project into a book. 
"That's just the culture of the United States: People are looking for places they can fit in for two to three days, a pass to get out of their daily lives. They're looking for people who are like them," she said.
Wandering around with her 6-by-7 camera and "ginormous" flash, Dostatni is among the many sights to see at the conventions she attends. Usually, she asks attendees to pose and finds them eager to show off a side of themselves they don't get to share in everyday life.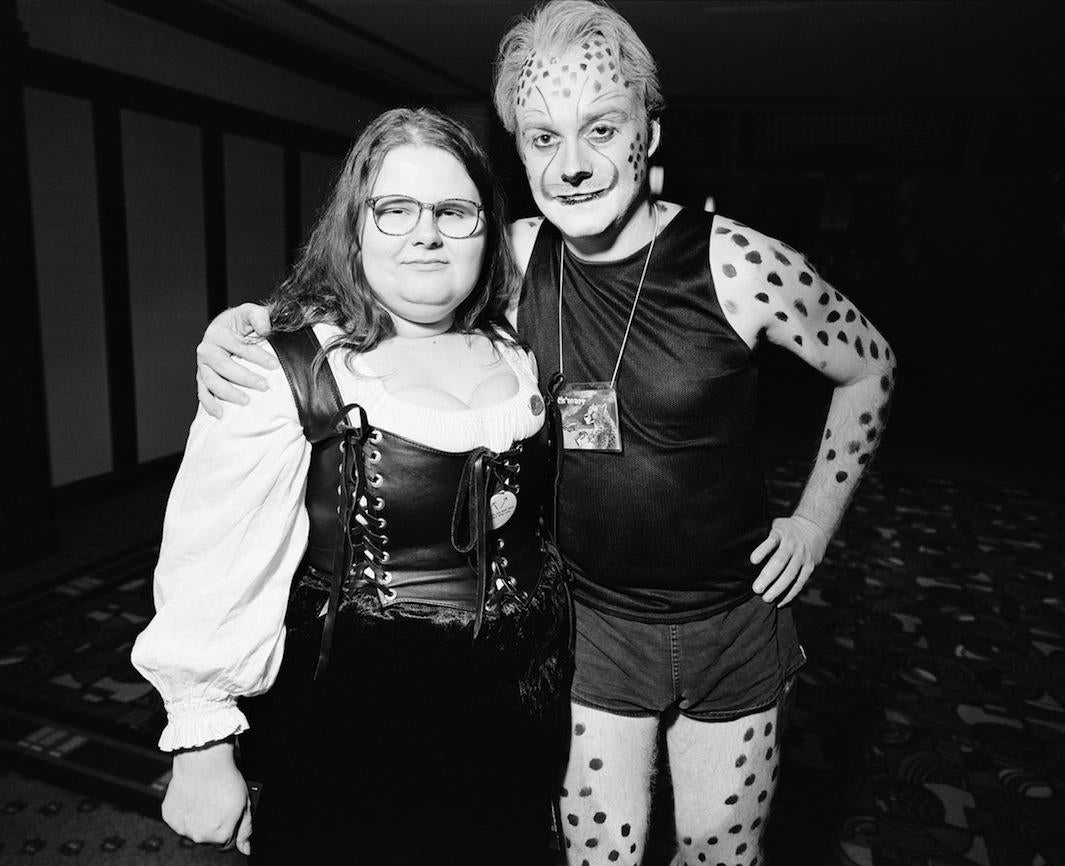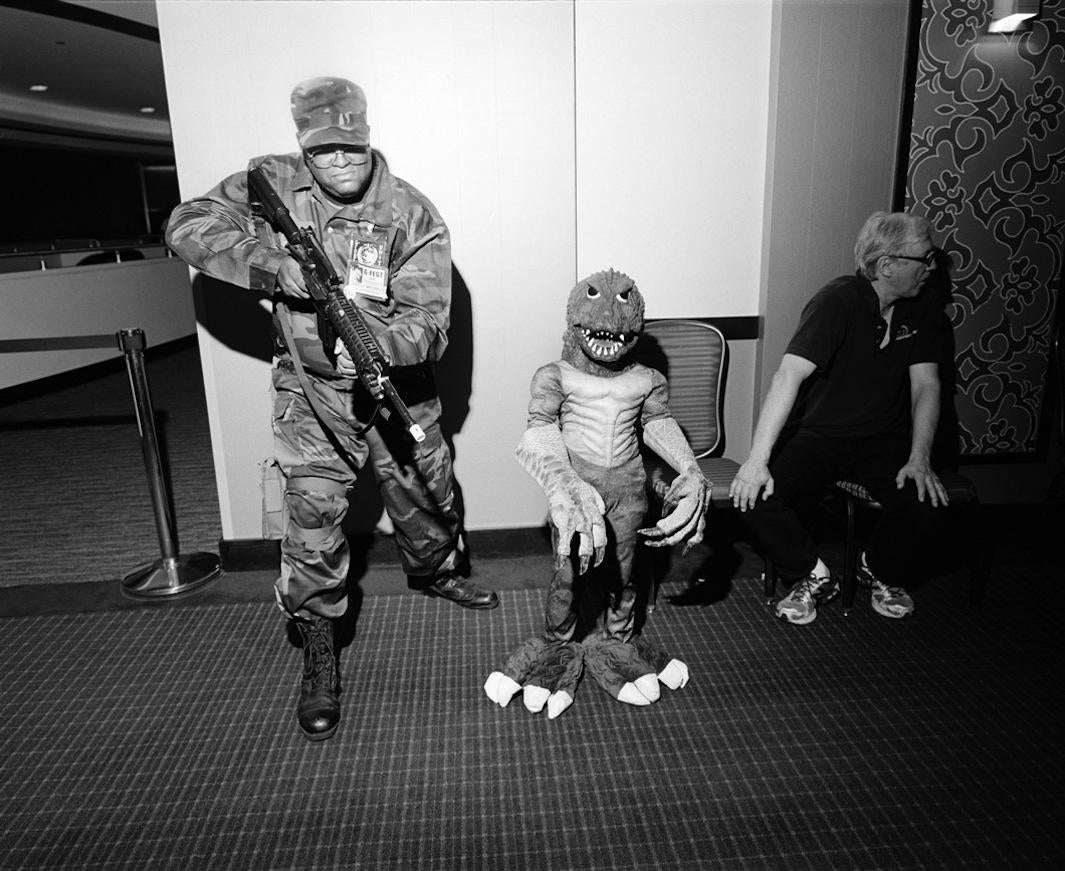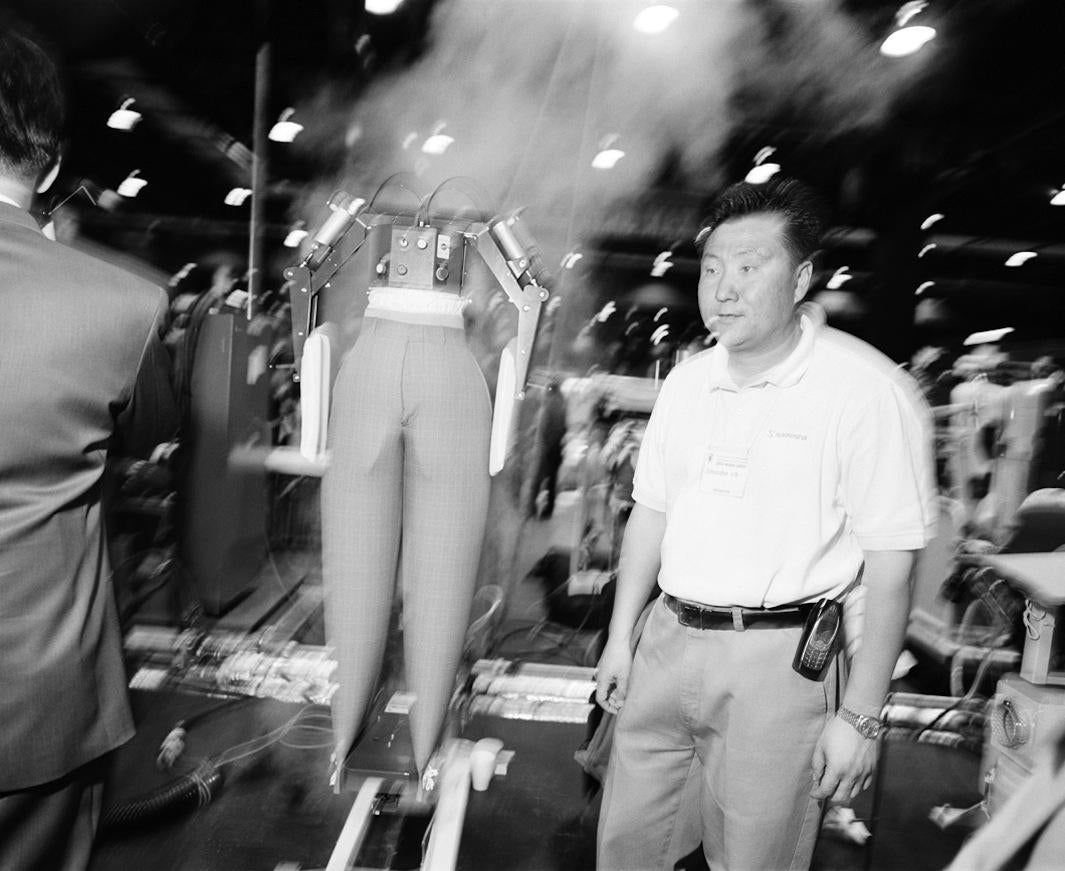 Her project has given her insight into some of the most diehard members of America's strangest subcultures. At a comic book convention, she met a man dressed in an elaborate metal costume whose headpiece had no eyeholes, making it necessary for his daughter to lead him around. At the Midwest FurFest, a celebration of "furry fandom," she met a woman dressed as a bat who'd been kicked out the year before because she and her friends were caught hanging upside down from the atrium several stories up. One of Dostatni's most memorable interactions happened at the Players Ball, a gathering for pimps.
"There was this pimp walking around with his five or so women who worked for him. They were like a choo-choo train. Everywhere he walked they'd circle around him," she said. "He came up to me and he was like, 'I know you want to give me your camera.' I was like, 'No, I don't, but I want to live at the same time.' "
While Dostatni's experiences and photographs are often humorous, her intention is not to poke fun at her subjects. An "avid" pool player herself, Dostatni said she can relate to the obsessive tendencies of many convention-goers, and she hopes viewers will also find something in common with the people she's photographed.
"I don't want people to look at my photographs and see freaks, because I don't think these people are freaks. I think everyone has his or her own special addiction," she said. "I want people to look at these photos and see themselves."