Weegee is best known for his images of urban crime, death, and nightlife. But a series of photos from the International Center for Photography's collection, which are on display at the newly reopened Bow Tie Chelsea Cinemas in New York City through June 14, show another side of the famous photographer's oeuvre.
The photos, which were taken in the mid-1940s in unspecified theaters in Manhattan, show some of the range of characters commonly found at the movies, including amorous couples, happy children, and the occasional dozer.
"The people must have spotted Weegee at some point but when the pictures were taken they're totally oblivious to his presence, which makes theme so beautiful. They're very natural," said ICP curator Pauline Vermare.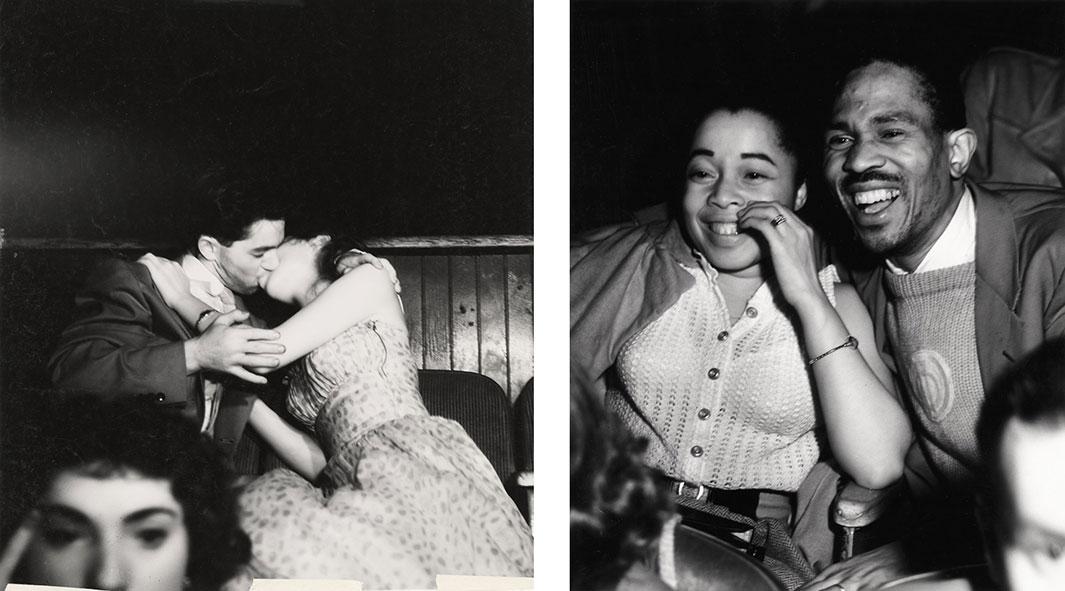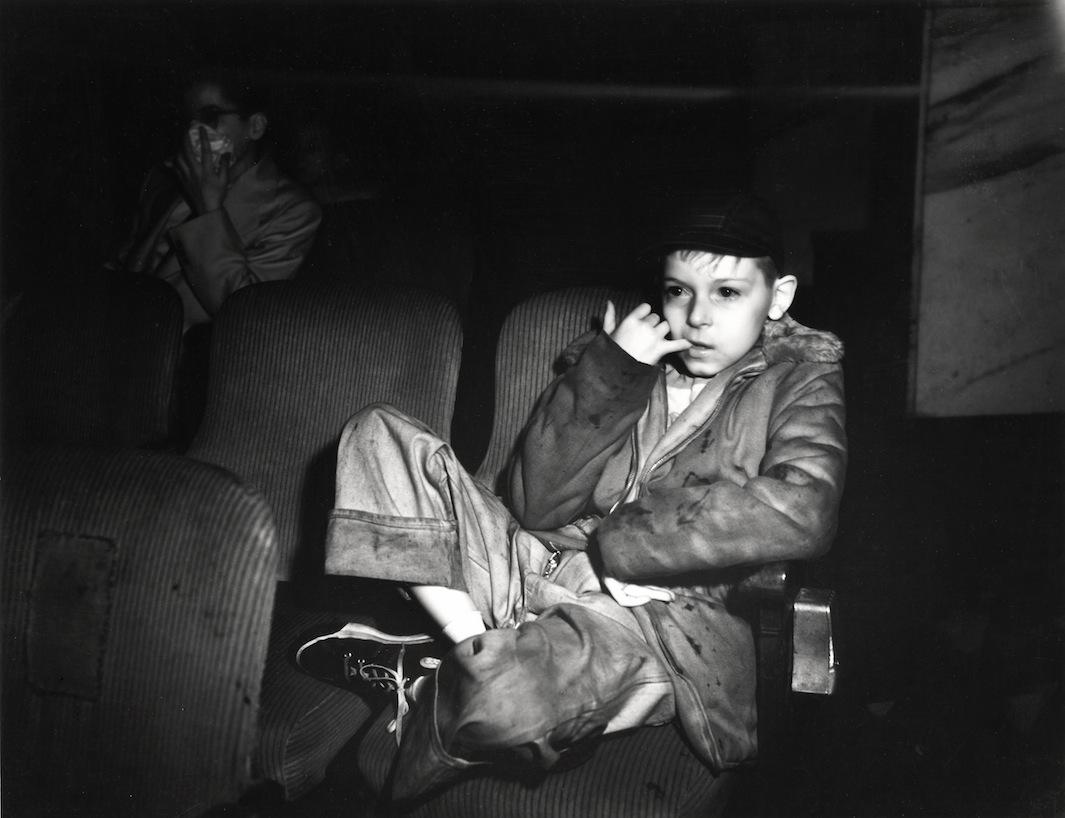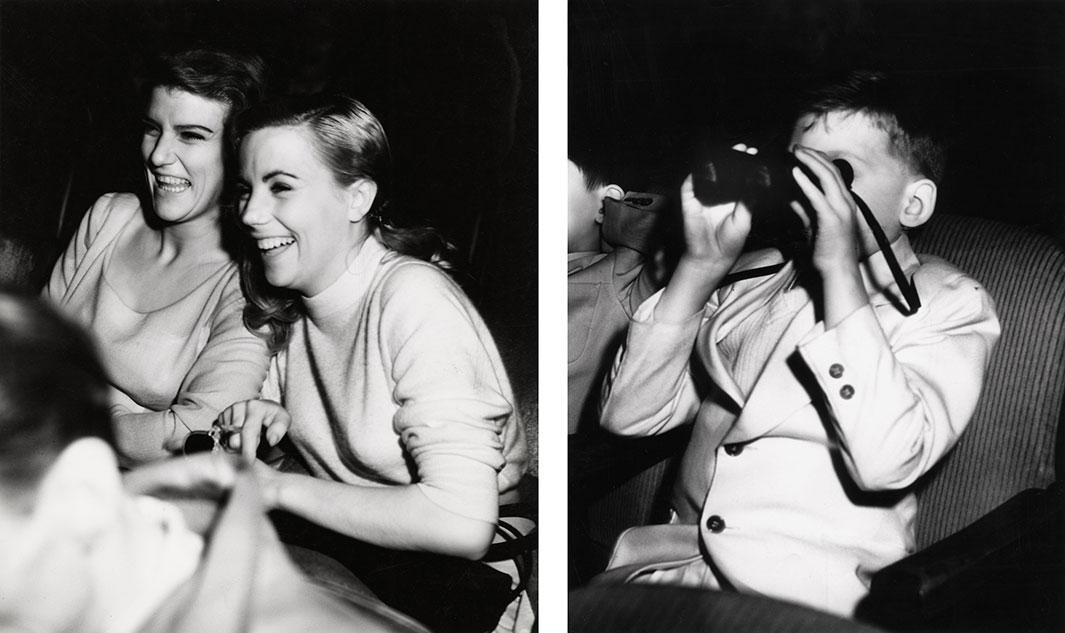 And yet, because they're by Weegee, there's something a bit spooky about these images. Unlike many of his well-known photos, which were lit with an automatic flash, Weegee's movie theater photos were taken with infrared film and no flash. The result is similar to his other photographs in that the foreground is bright and the background an inky black, but in these, the film lends a ghostly pallor to the skin, casting an eerie doubt on the wholesome joy they depict. 
"The subjects are not marginal but you wonder, those kids, are they alone? These pictures are asking social questions. What time is it? Who are these people? It's intriguing," Vermare said.
By the mid-1940s, Weegee (born Usher Felling) had already established a name for himself in the New York press as a tireless photographer of the city's gritty underbelly, outdoing many of his peers by getting to a crime scene first and capturing it with the dramatic aesthetic of film noir. In 1945, around the time some of these photos were taken, he published his first book, Naked City, which made him famous and sent him to Hollywood to photograph film stars.
While signs of the time and place in which these photos were taken are abundant, there's nonetheless a universal quality to them, a distillation of the movie-going experience to its most essential, human elements. The title of the movies being watched and the identities of the subjects may be a mystery, but viewers can recognize themselves in the faces, full of wonder and delight, captured here.
"It's in America in the '40s, but it could very well be Paris. There's this sheer joy of going to the movies and there's magic to it. You're with yourself, but you're also in another world," Vermare said.