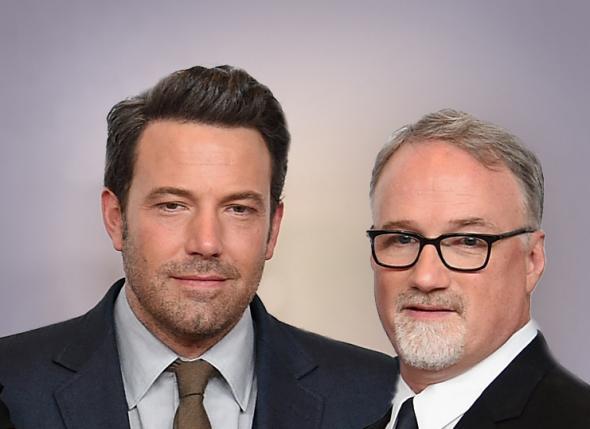 David Fincher and Ben Affleck must have loved working together: Deadline reports that the director and star of the very Hitchcockian Gone Girl—one of quite a few very Hitchcockian Fincher movies—are set to remake Hitchcock's 1951 classic Strangers on a Train. Author and fellow Hitchcock fanatic Gillian Flynn, who translated her own novel to the screen for Gone Girl, is "in talks" to pen the script.
This new version, based on Alfred Hitchcock's cinematic adaptation of the Patricia Highsmith novel, will be contemporized, even swapping out the film's primary mode of transportation. As Deadline's Mike Fleming, Jr. explains:
This one might be best titled Strangers On A Plane, as Affleck will play a variation of the role played by Farley Granger of a tennis pro who is bored with his marriage and wants to get divorced, but instead gets entwined with a wealthy socialite psycho who proposes the notion of exchanging murders. The twist here is a compelling one. Affleck will play a movie star–in the middle of campaign for an Oscar during awards season–whose private plane breaks down and is given a ride to LA on another plane by a wealthy stranger.
Explicitly tackling a story already made legendary by the Master of Suspense is a bold, risky move—just ask Gus Van Sant—but if anyone can do it with care and style, it's Fincher and Flynn. 

Previously
Gone Girl, Psycho, and How David Fincher Borrows From Alfred Hitchcock
---