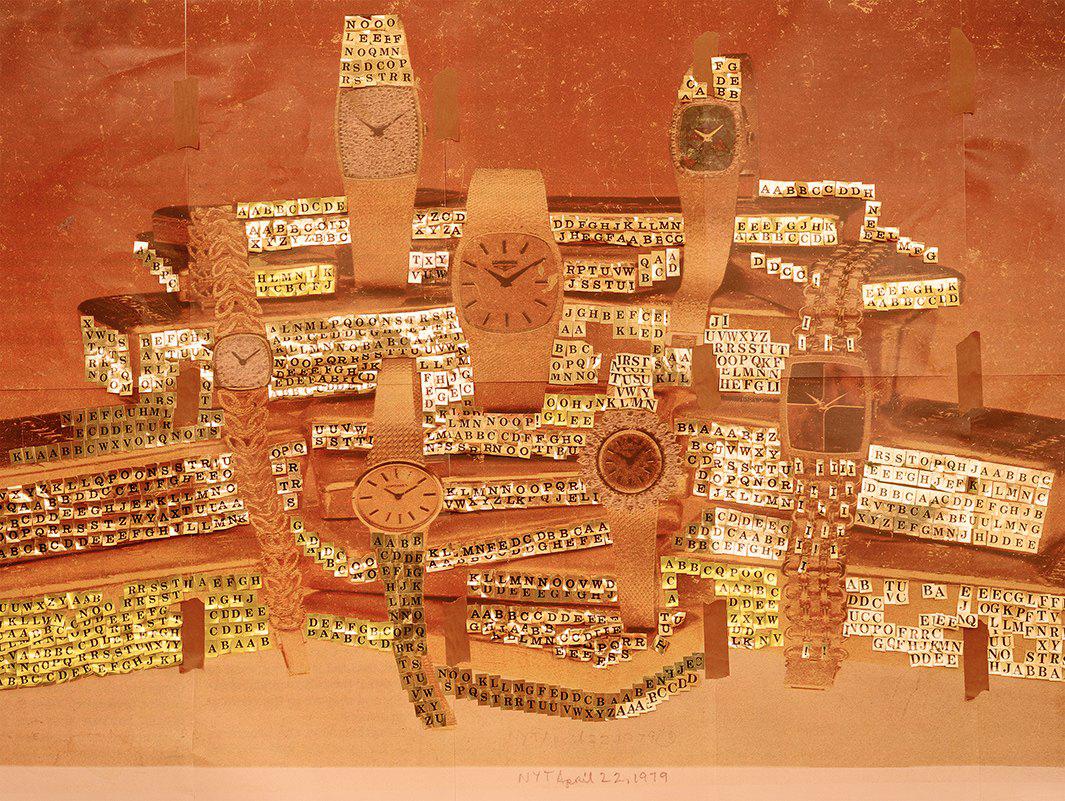 Other peoples' junk—dated encyclopedias, vintage photography manuals, and snapshots—is the stuff of Sara Cwynar's art. 
The works in her series, "Flat Death"—a reference to writer Roland Barthes' description of photography—take old images and give them new life. But by cutting, pasting, and rearranging, Cwynar doesn't seek to glorify the visual matter we see every day like she did in her previous job as a graphic designer at the New York Times Magazine. Instead, she wants to call attention to what's artificial about images, and what's strange about the feelings they evoke in viewers.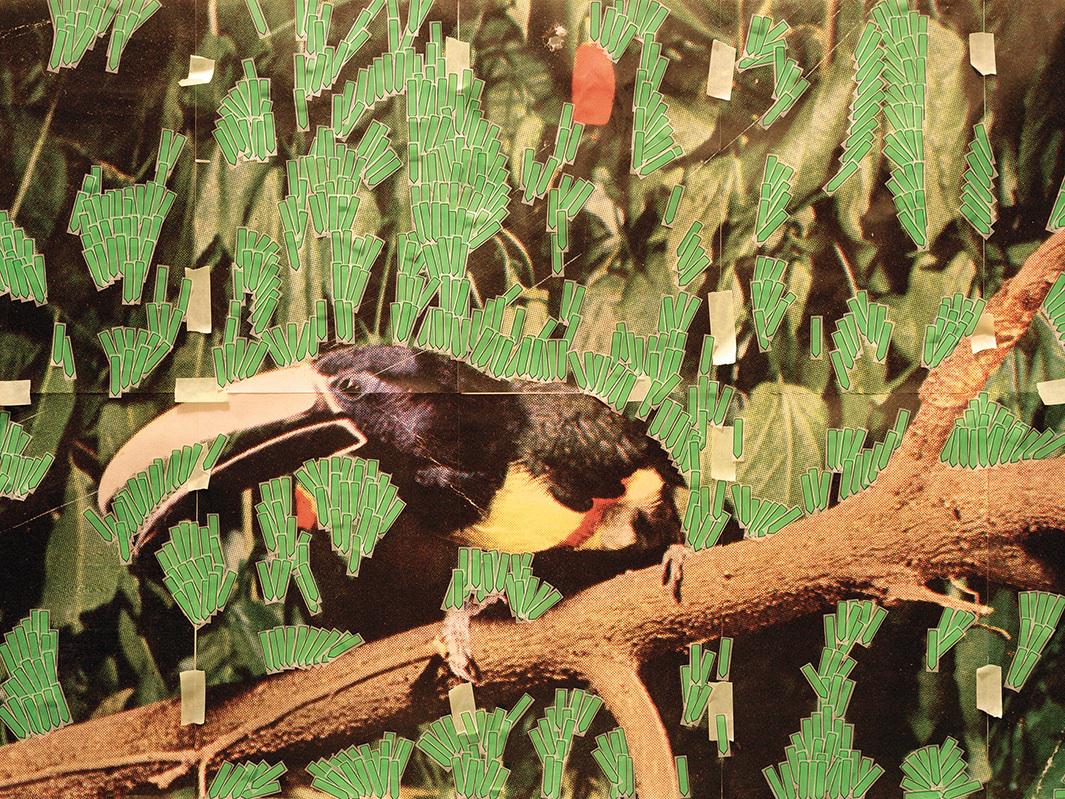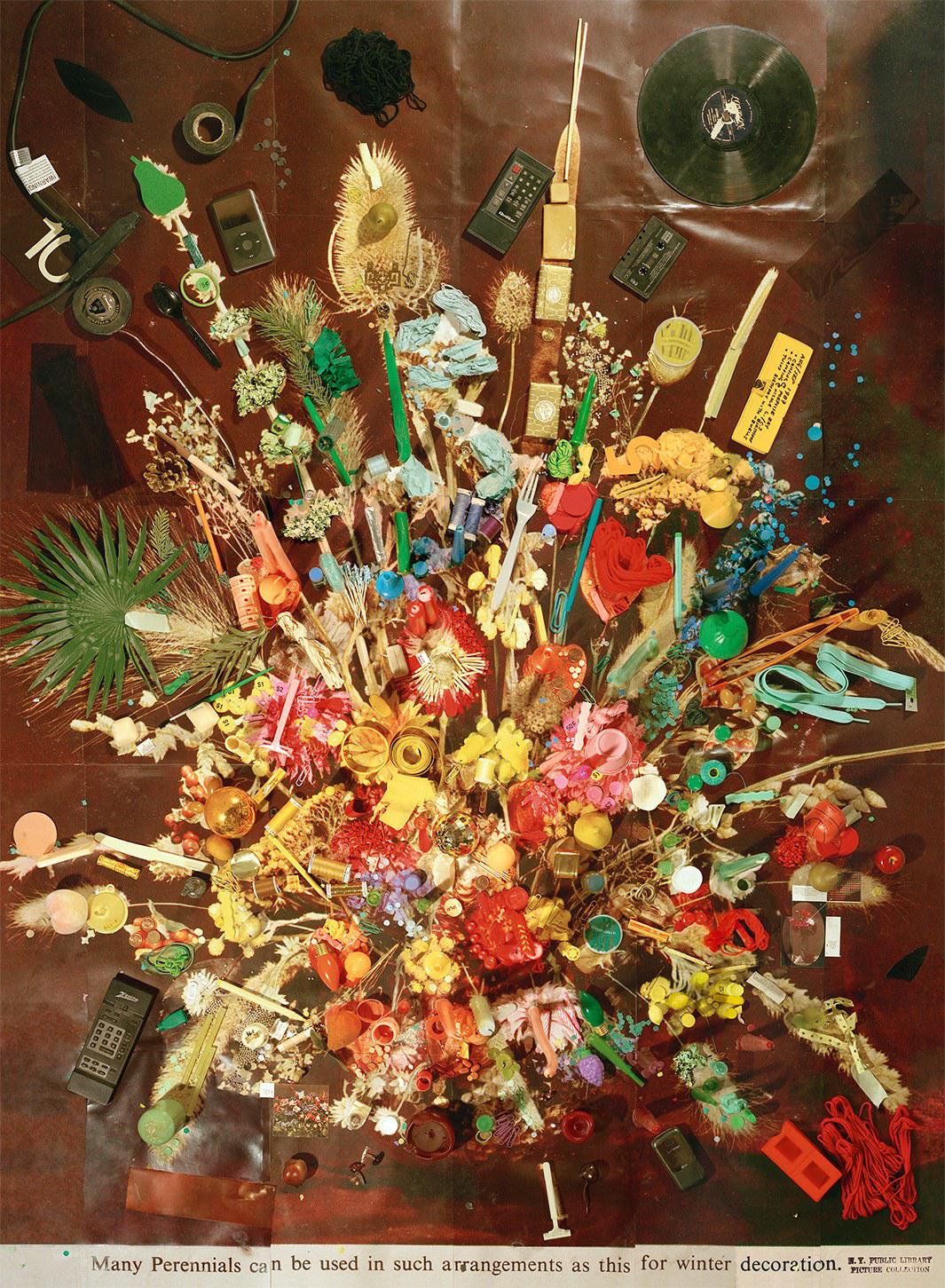 "One of the things I'm thinking about is how the most stylish pictures are the ones that fade into kitsch or that end up looking dated. A lot of photos have a very specific value that goes away," she said.
In some of her images, Cwynar takes photos from manuals for obsolete camera technologies, and then moves them as they go through a scanner until she sees a glitch—which she then magnifies—that she finds visually appealing.
"By mashing up these two technologies, I want to highlight the obsolescence of the old one and the future obsolescence of the new one," she said
Other images, meanwhile, mostly serve to trick the eye and subvert expectations. Her image, Toucan in Nature (Post-It Notes), for instance, looks, from a distance, not too different from the original photo she found of a toucan in an encyclopedia. But upon closer inspection, one will notice Cwynar has rebuilt sections of the original photograph with materials from her studio.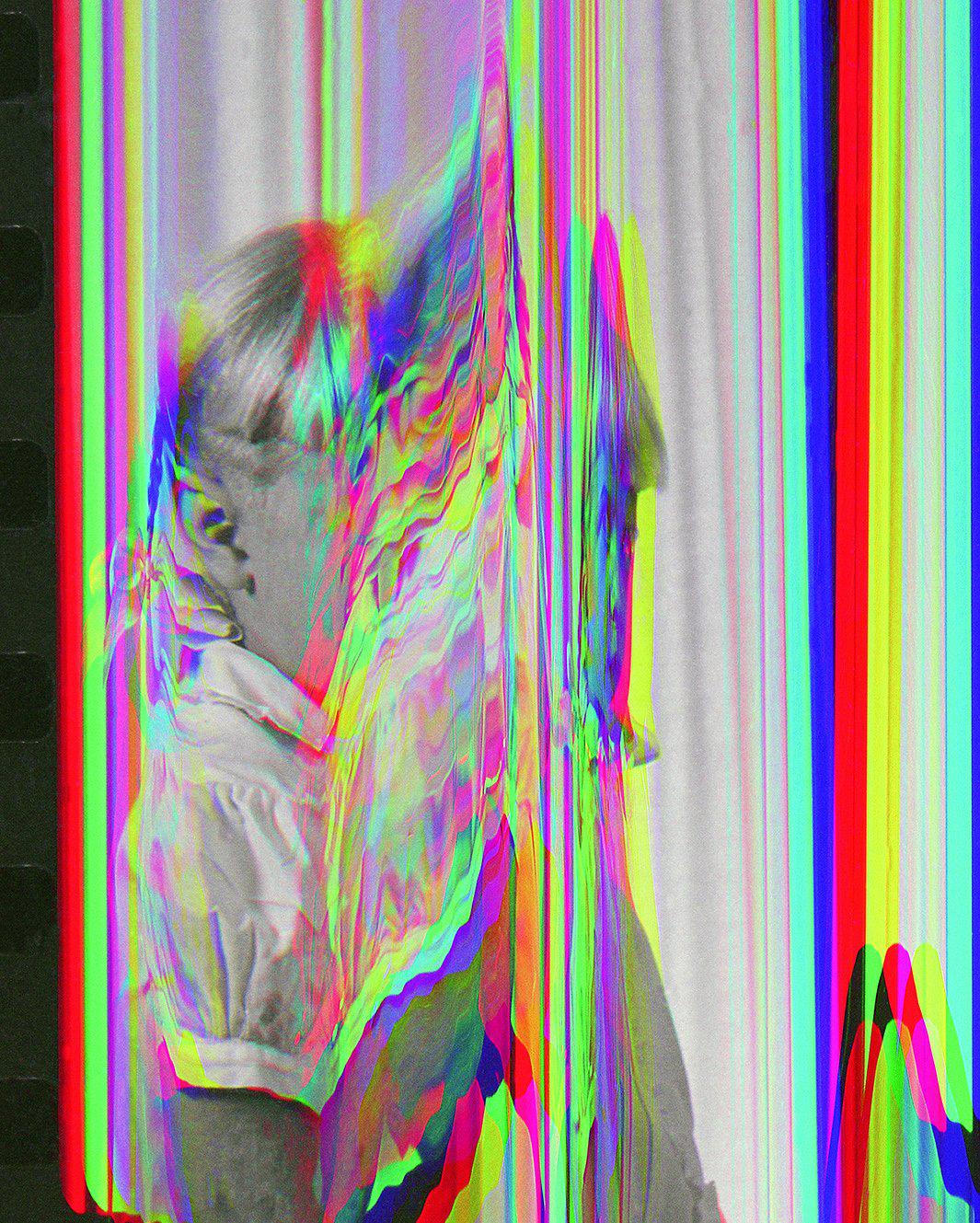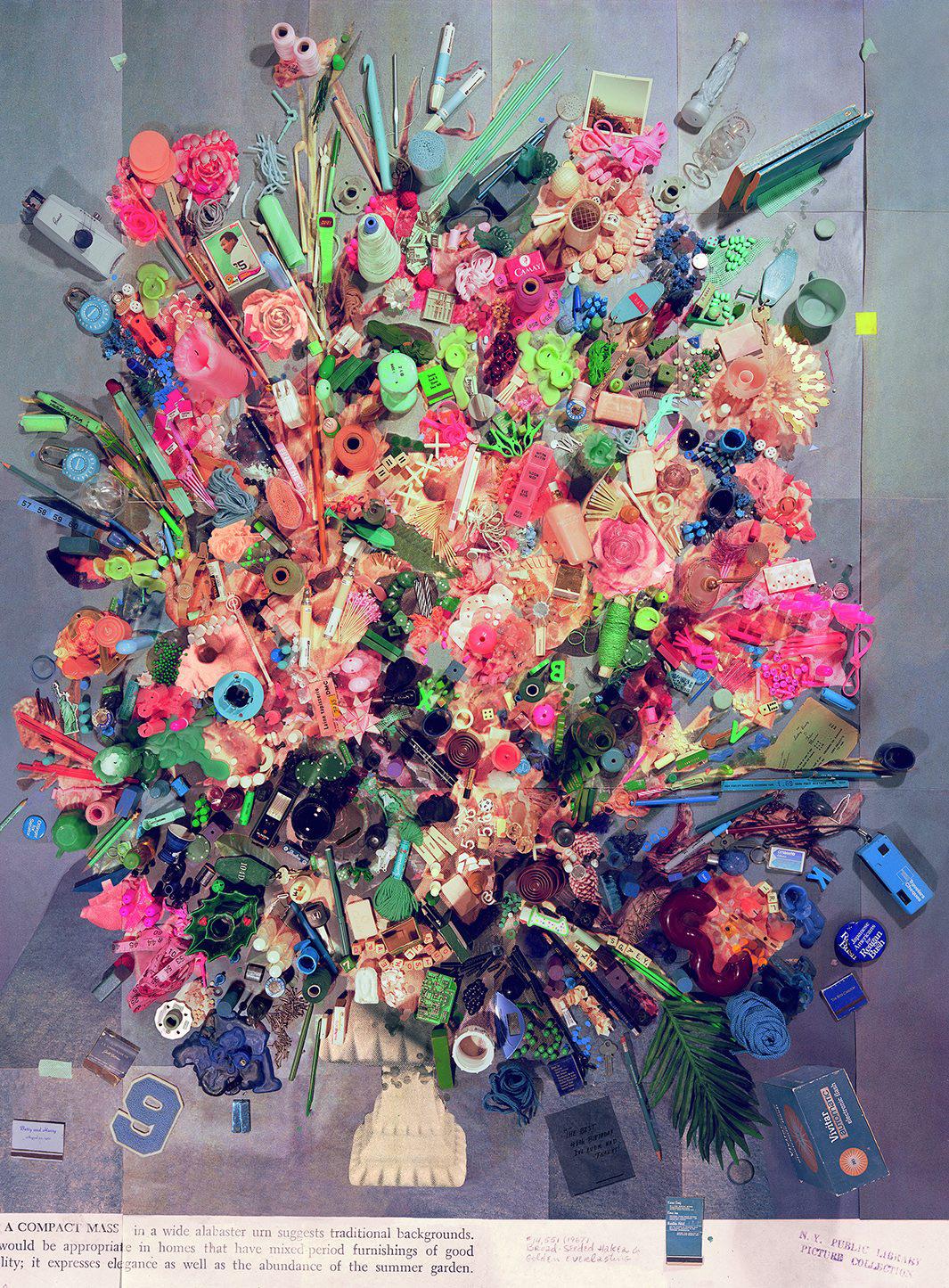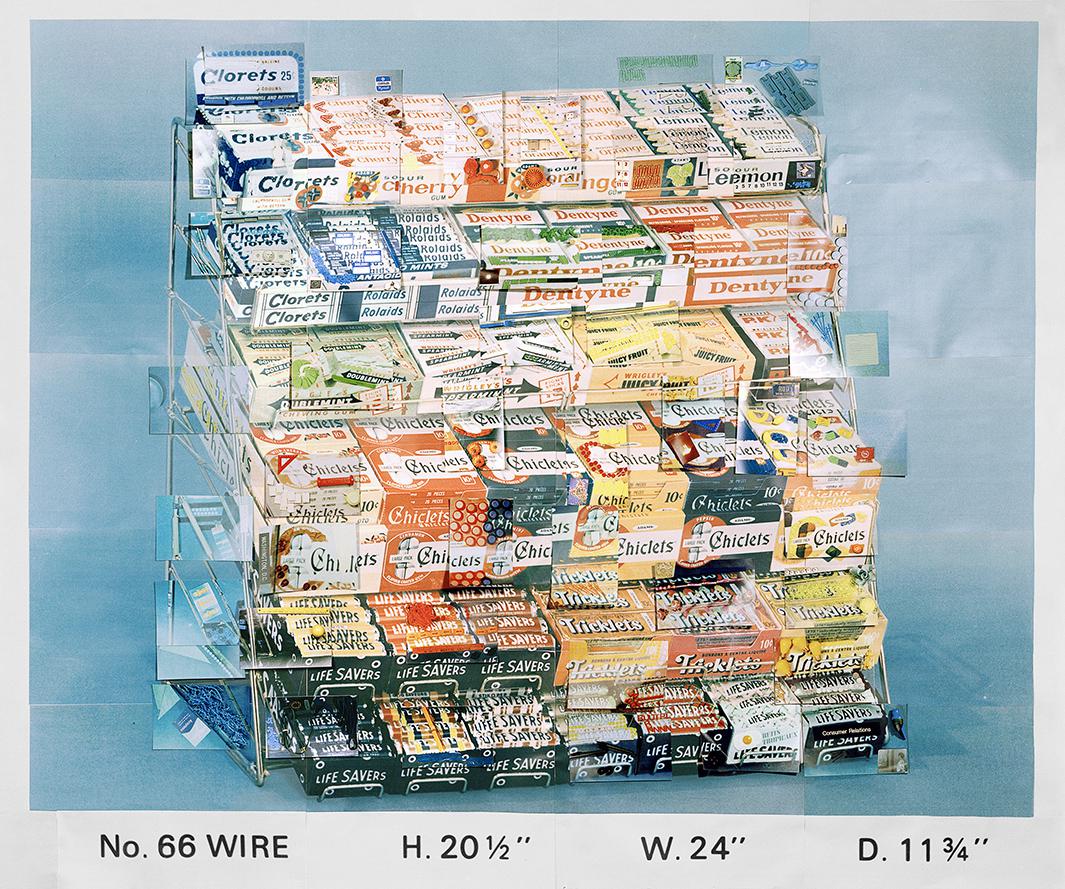 "I like the idea of rebuilding this benign nature picture with this nonnatural stuff. It looks like something you've seen a million times from far away but then up close it's not what it seems to be," she said.
While she wants to create images that lack the polished, hyperintentional look of those you'd find in a glossy magazine, Cwynar still spends lots of time making her images just the way she likes. For the scanned images, she tried hundreds of scans before she settled on one she liked. And some of the floral arrangements took weeks of 17-hour days to complete. 
"My hope is that by taking all these regular images and making them not what they appear, it will throw into question the way we look at all images. I'm hoping to make people think about taste and style and kitsch and what we value."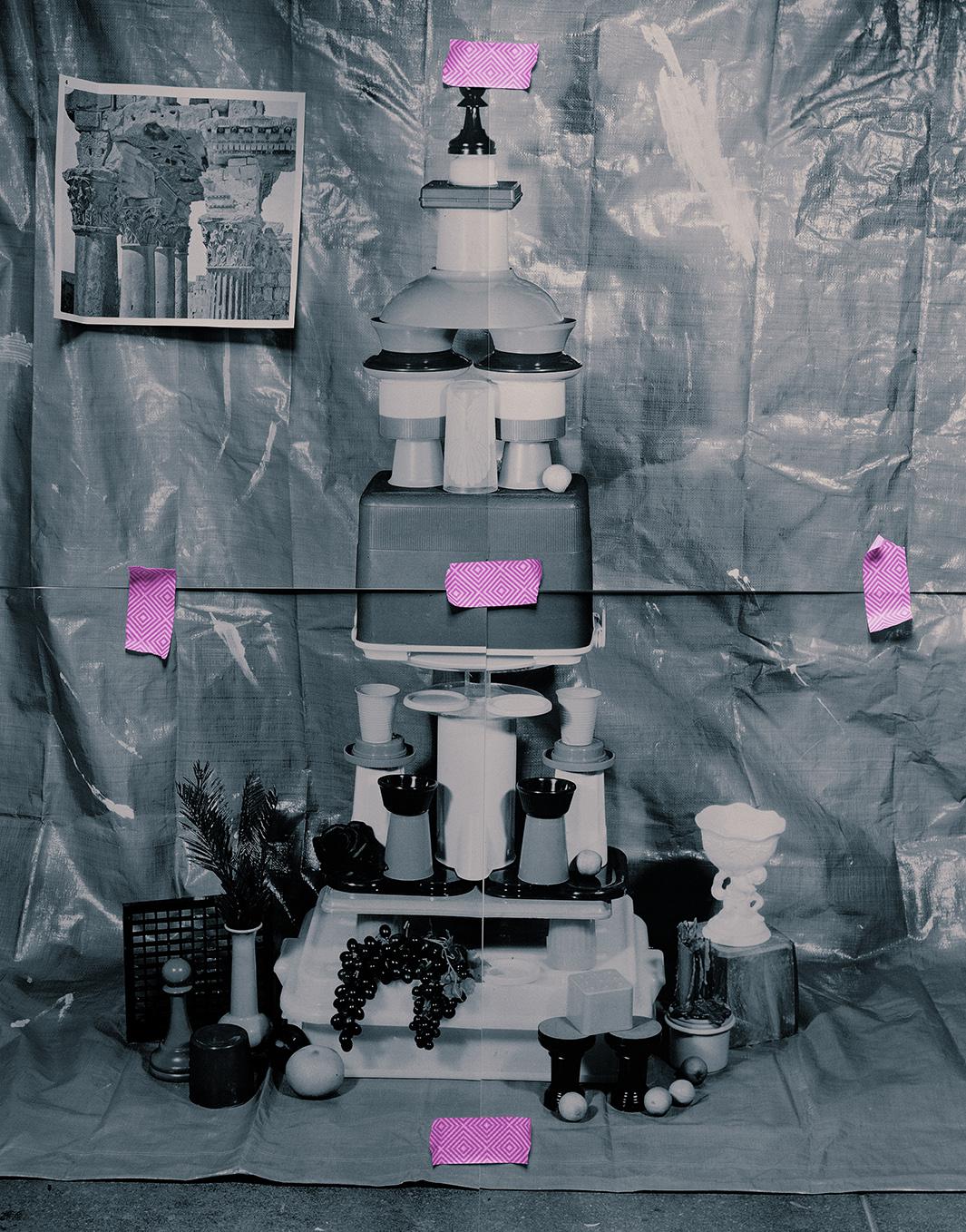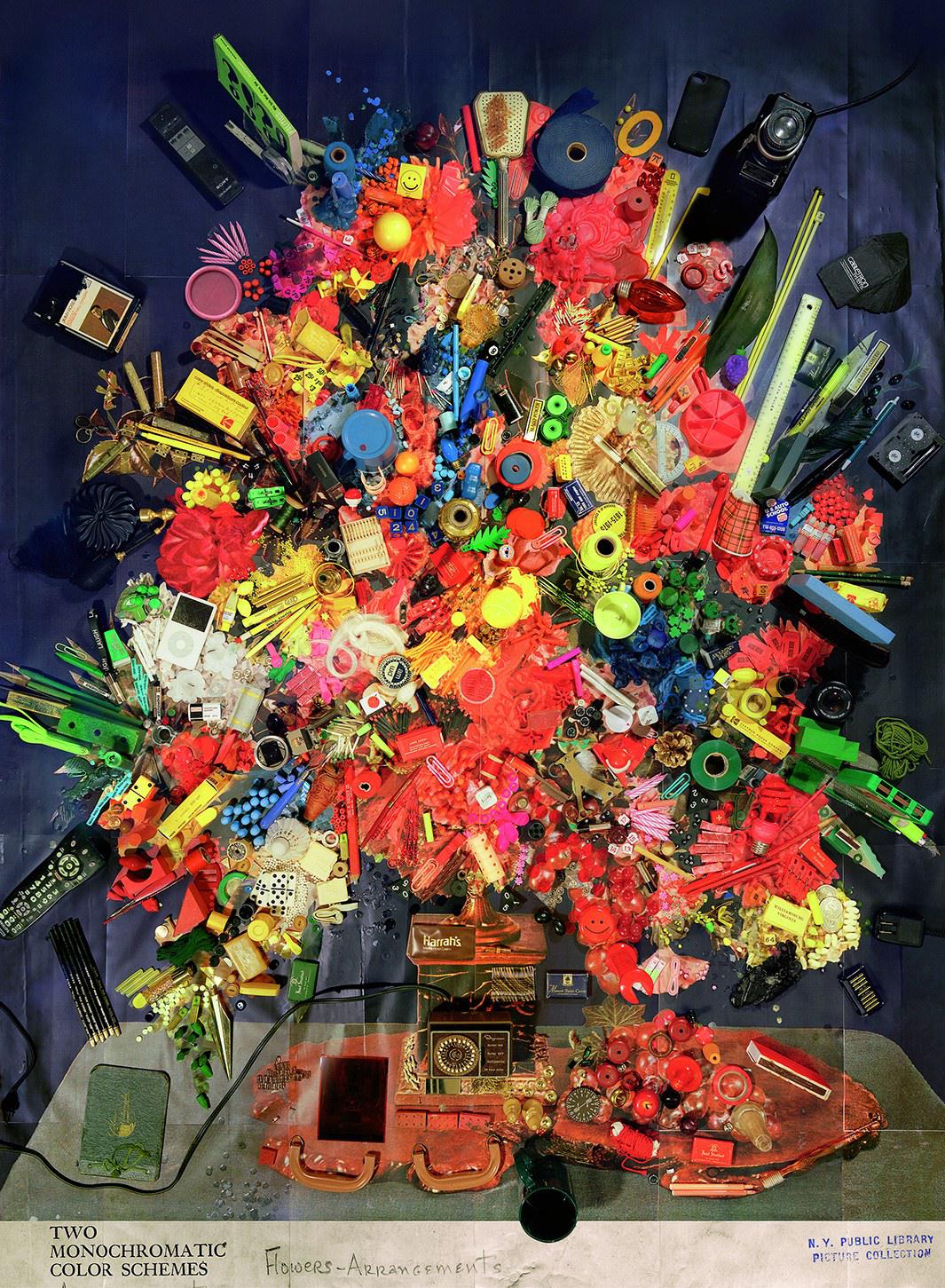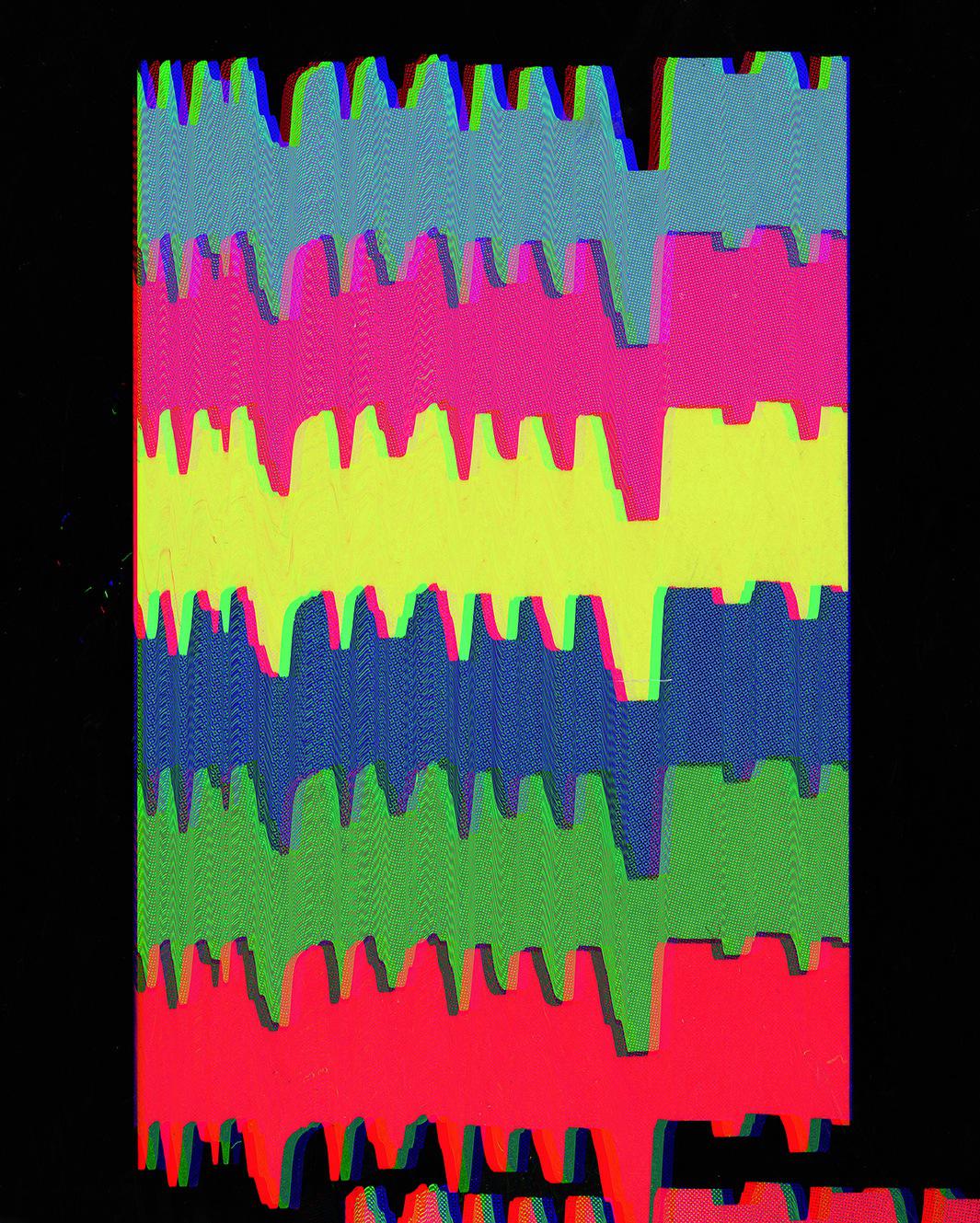 ---