Reinier Gerritsen doesn't think books will be around much longer. That's why you see them everywhere you look in his series, "The Last Book," which is on display at New York City's Julie Saul Gallery through Feb. 7. 
Like a scientist cataloging the last of an endangered species, the Dutch photographer wandered the New York City subway system for weeks, snapping pictures of readers of printed books among an increasingly dominant population of iPhone and Kindle readers.
"This is how it goes. Everything is always changing, but there's a beautiful phenomenon that's vanishing. That's why I wanted to document it," he said.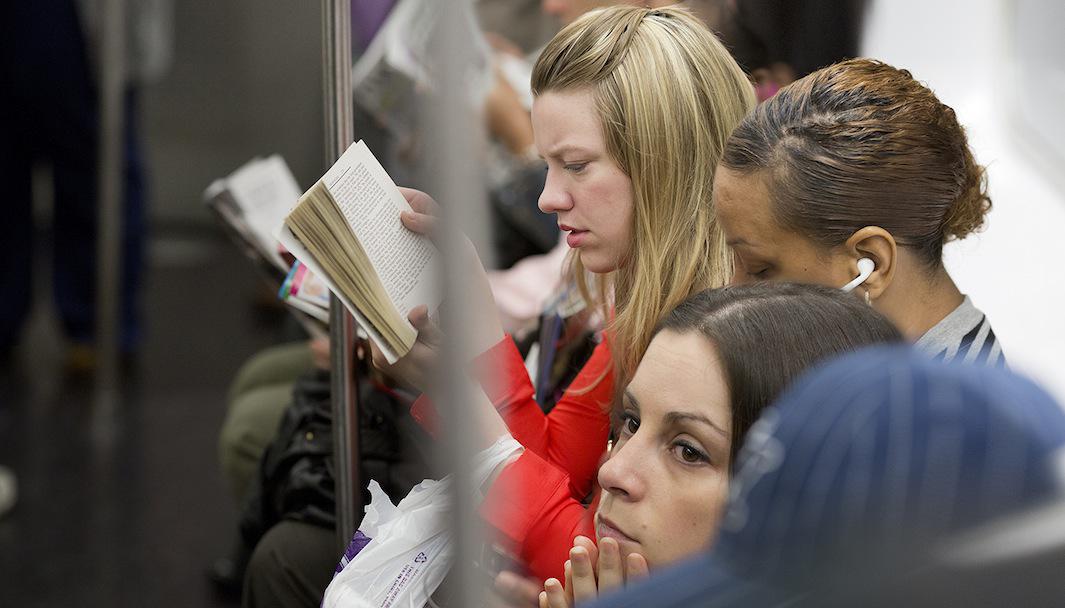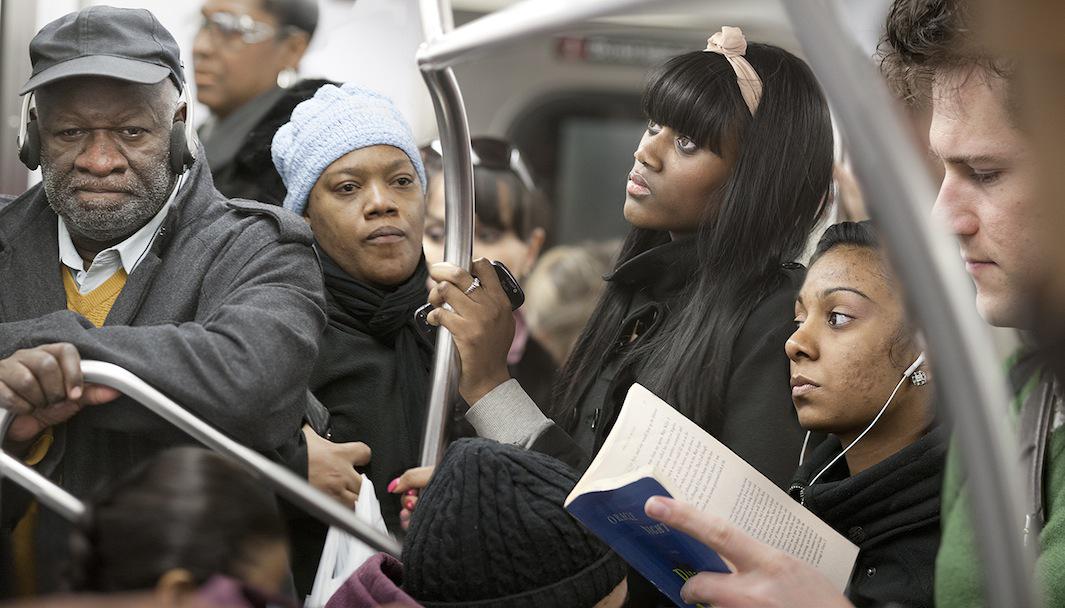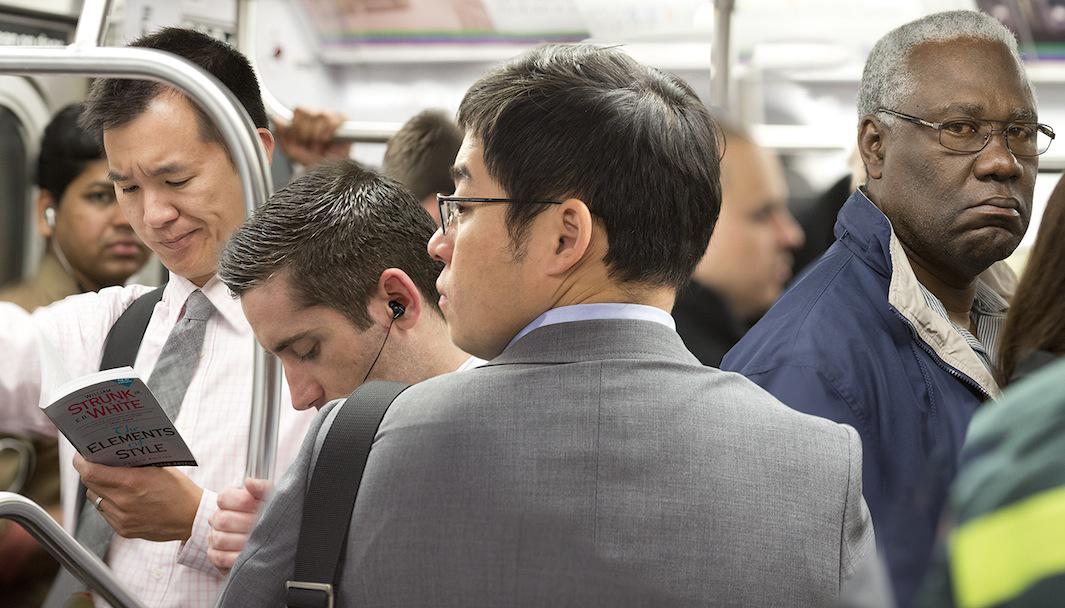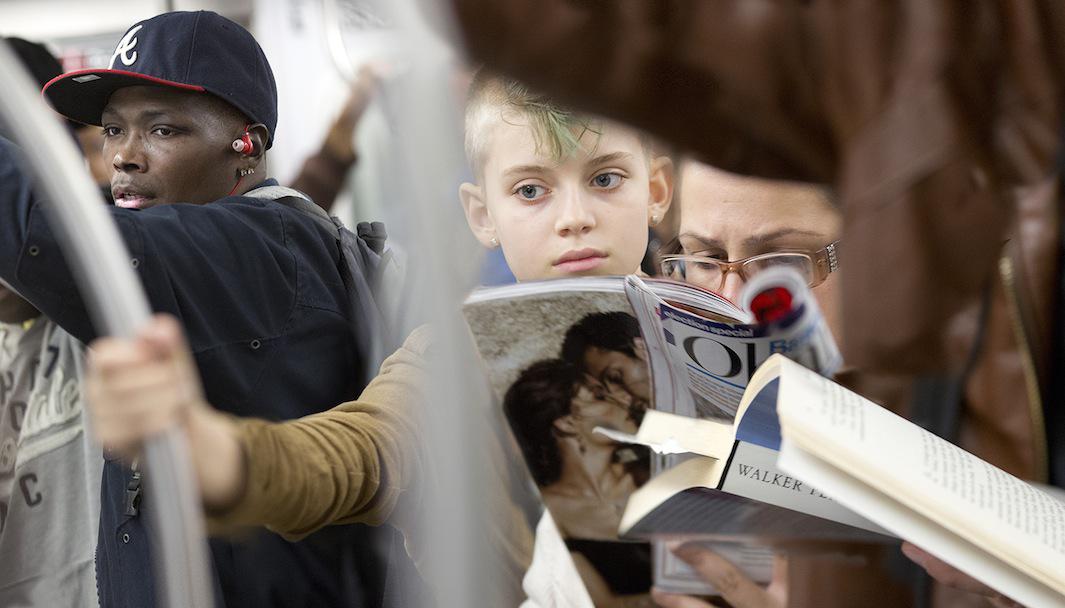 Determined to capture unguarded moments, Gerritsen never asked his subjects permission to photograph them. While, for many, that method might provoke some hostility, Gerritsen found most New Yorkers friendly, even when taken by surprise.
"I'm 60. When I was a young guy, a lot of things were not allowed, but when you're older people are more accepting," he said. "It's one of the few advantages of being older."
For those who were suspicious, Gerritsen carried around a short text explaining his project to help ease tensions. "With my little slip of paper, I explained that books are vanishing and are being replaced by characterless iPads and Kindles. They would read this and I always got a smile back," he said.
Gerritsen worked for 13 weeks over the course of three years on the project. He'd spend all day underground, from 8 a.m. to 7 p.m., shooting tirelessly. "I wanted to shoot every book in those three years," he said. "I shot thousands of books. Every time I saw someone with a book, I took a photo."
He mostly rode the newer trains, like the 4, 5 and 6, because of their superior light. But even in those conditions, Gerritsen still had to stitch together multiple rapid-fire photos of the same scene to create one perfectly focused image.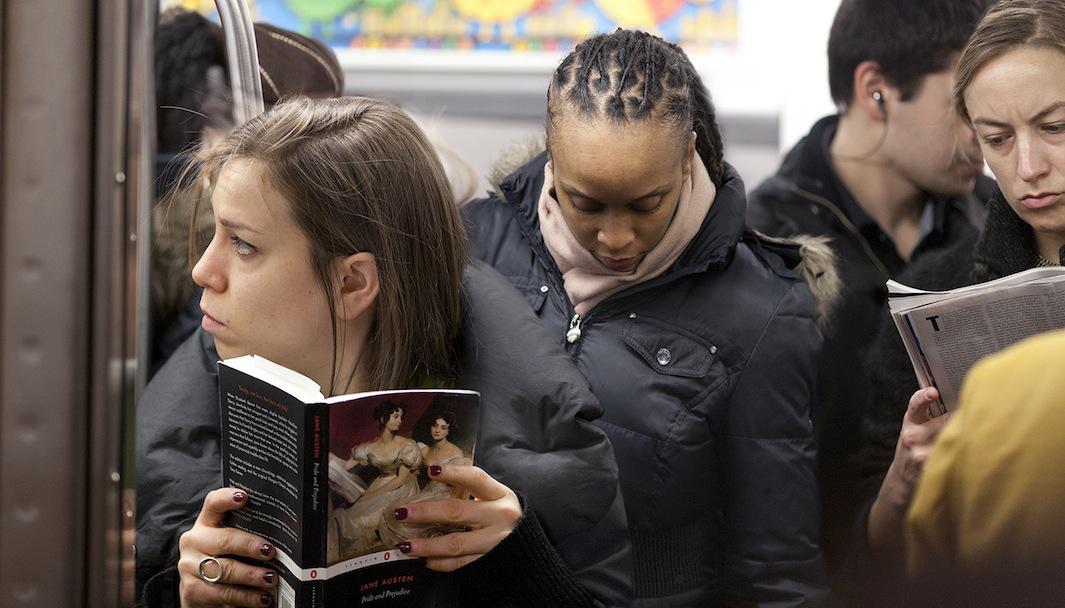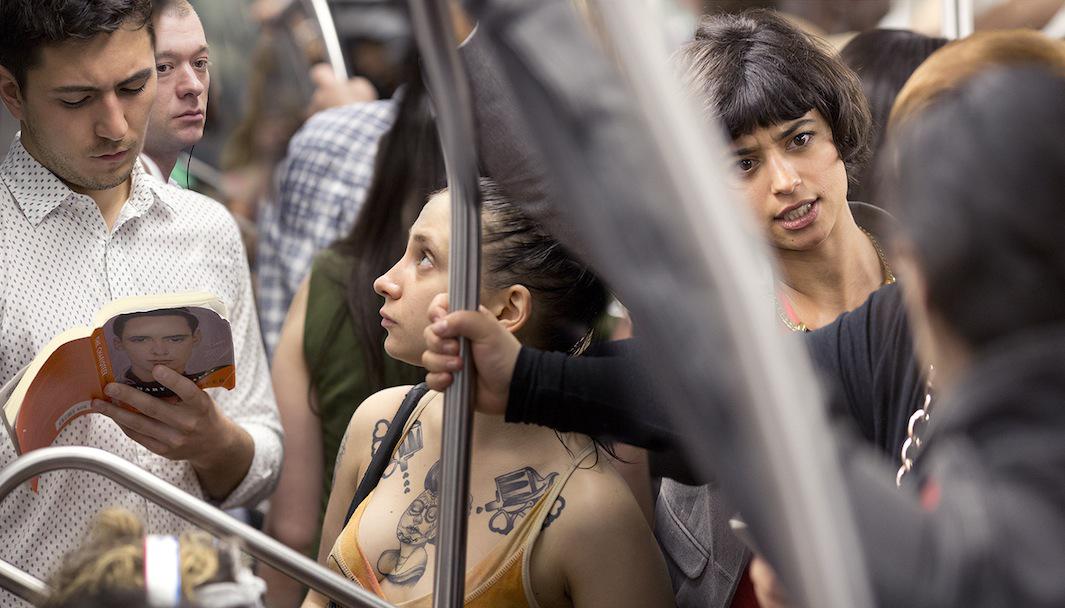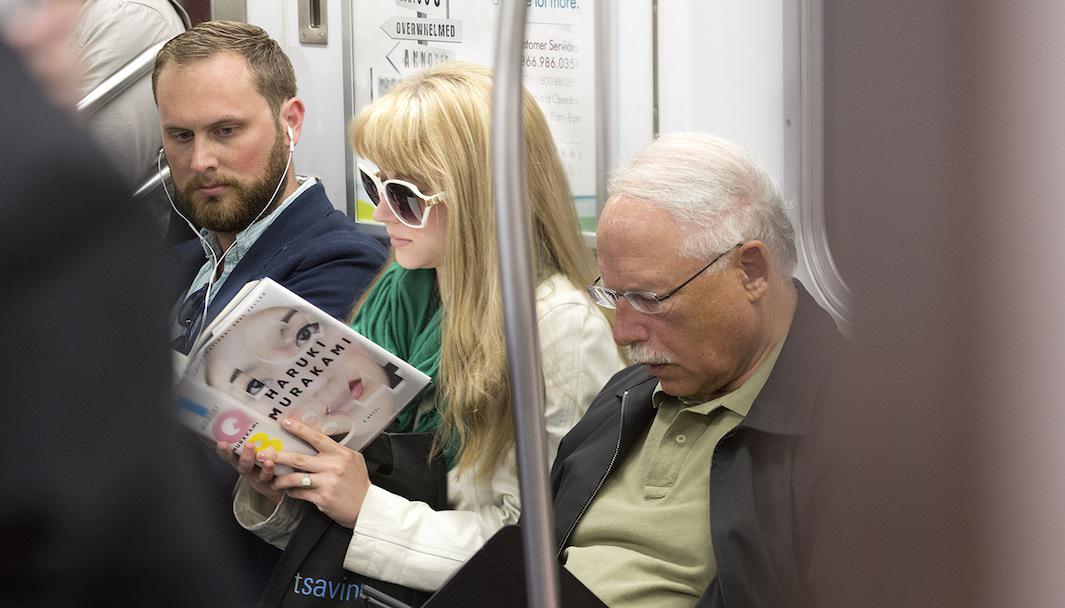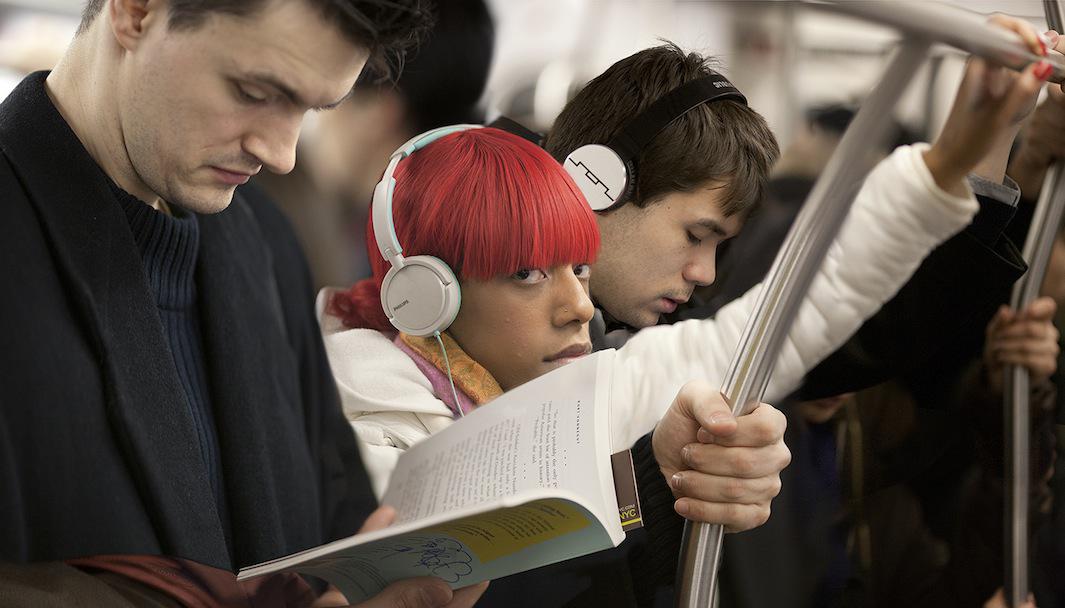 Gerritsen was struck by the incredible diversity of books he saw in the subway system. He was also interested in observing how an individual's choice of book was as much an expression of identity as an item of clothing. Gerritsen found the L train's reading material especially interesting. 
"The L is the most intellectual line, I think. A lot of people are going to Brooklyn. They read certain books. There is a difference," he said.
This past spring, Gerritsen returned to New York to take a different look at the decline of printed books, this time photographing readers with their e-readers for a digital book app, The Last Book Revisited.
"I found it quite boring. If you shoot people with a book, it's so much more interesting," he said.
Gerritsen's series "The Last Book" was published as a book by Aperture in September.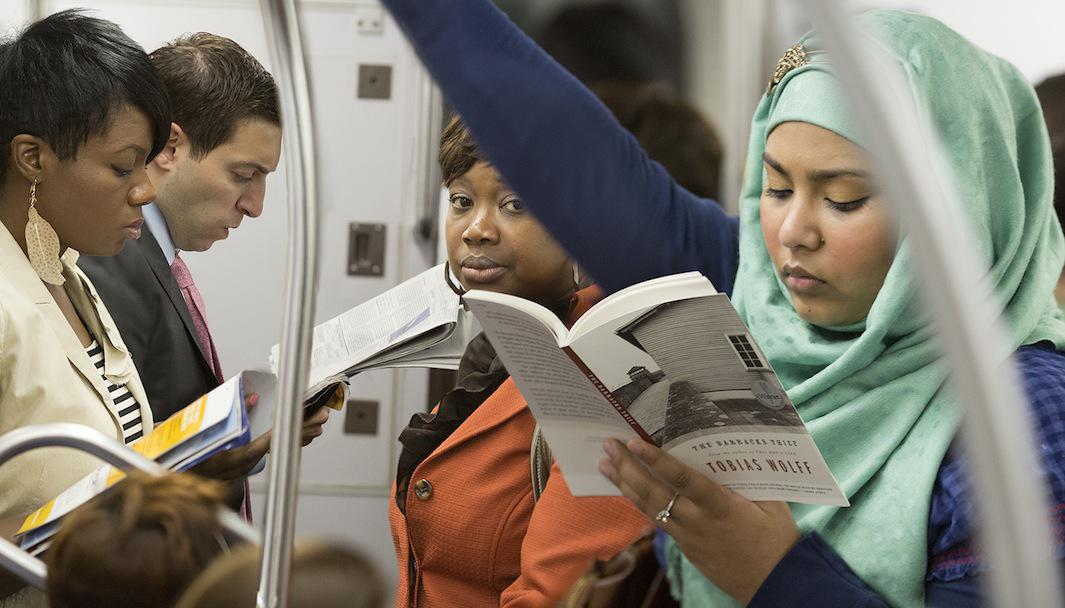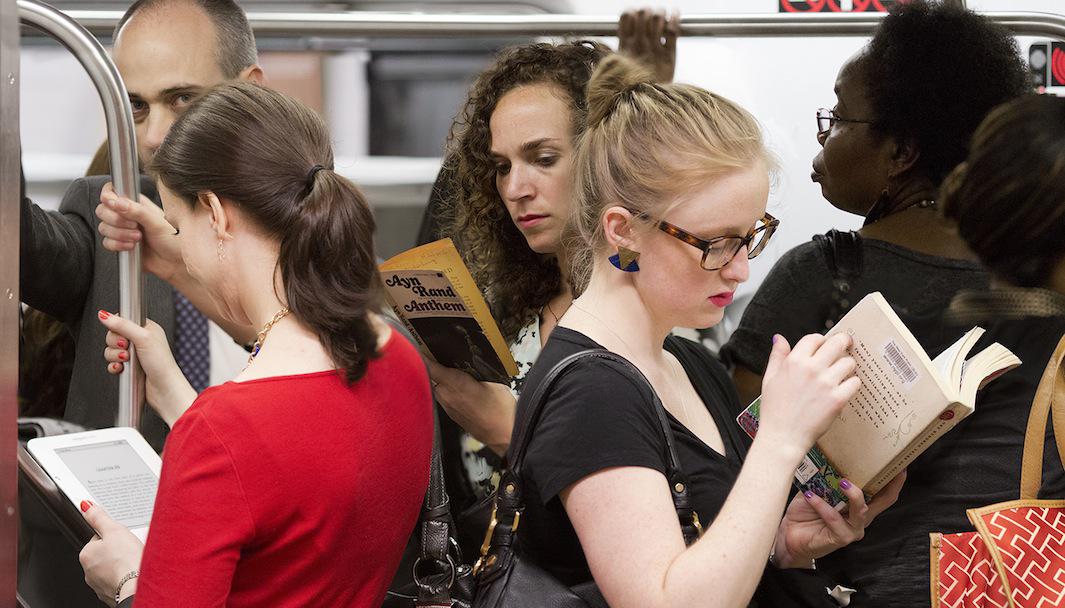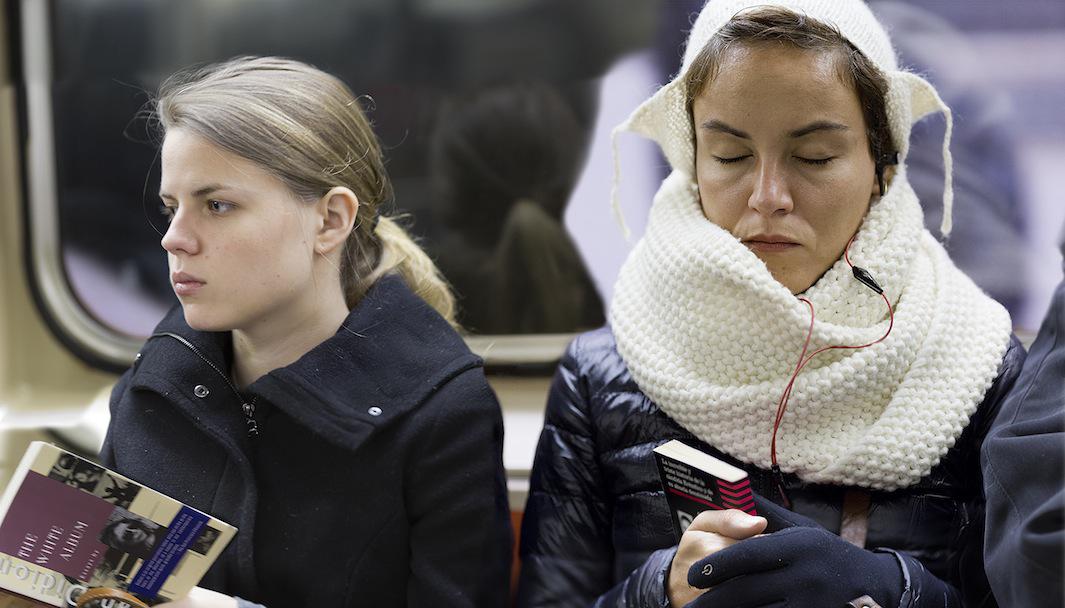 Correction, Jan. 12, 2015: This post originally misidentified the Paul Auster book being read in a photo. It is Oracle Night, not The New York Trilogy.