The cliché that time heals all wounds might be true, but, for Matthew Swarts, after a painful end to a long-term relationship, the passing of time only created a sense of confused detachment, especially when looking at old photographs.
So Swarts decided to use those images to process the end of the relationship, creating his series "Beth." He reworked the images by blending them with patterns he created from scans of graph and architectural paper.
While working on "Beth," he was also involved in a new relationship he describes as "powerfully healing and sustaining in important ways."
As a result, he began working on a second series, "The Alternatives," that further explored his consciousness and his art. Using images he had collected online for more than a decade—including optical illusions, children's illustrations, maps, and even school papers—Swarts mixed them up to create unique patterns. Using Photoshop, he then layered those patterns over the collection of images from his present and everyday life including images of his current partner.*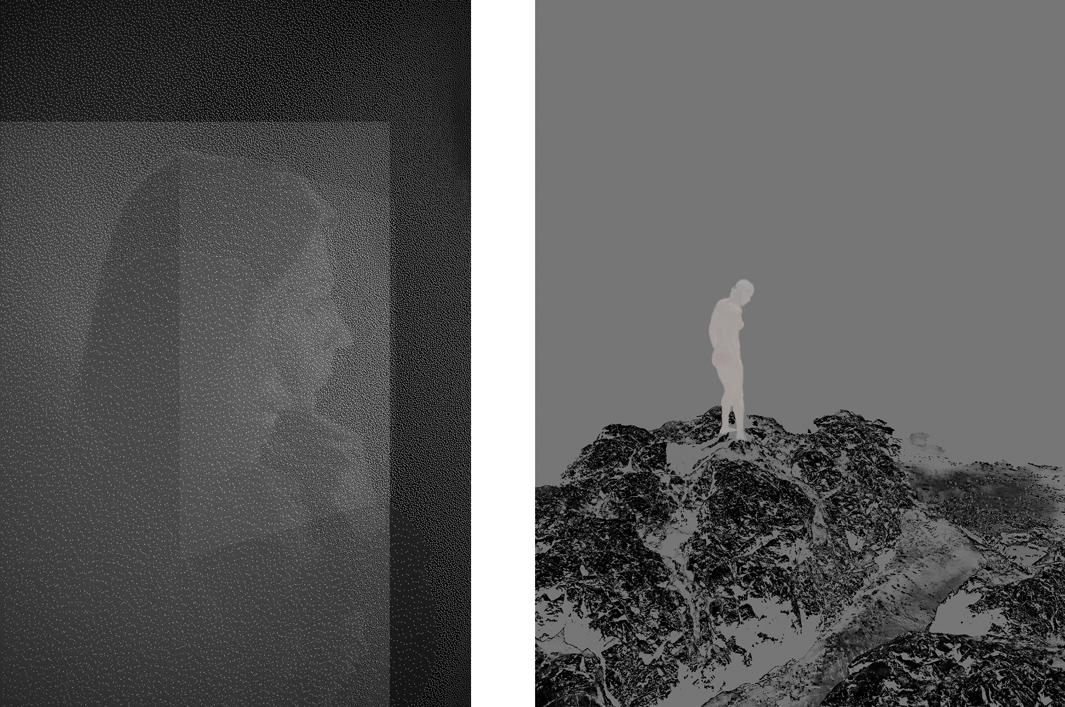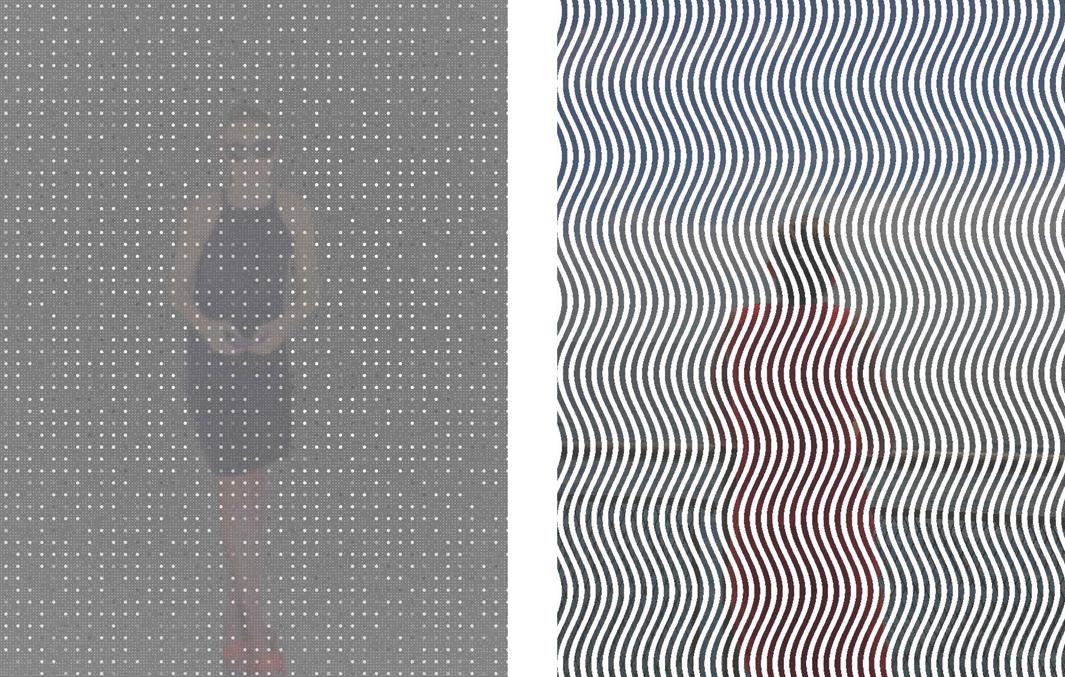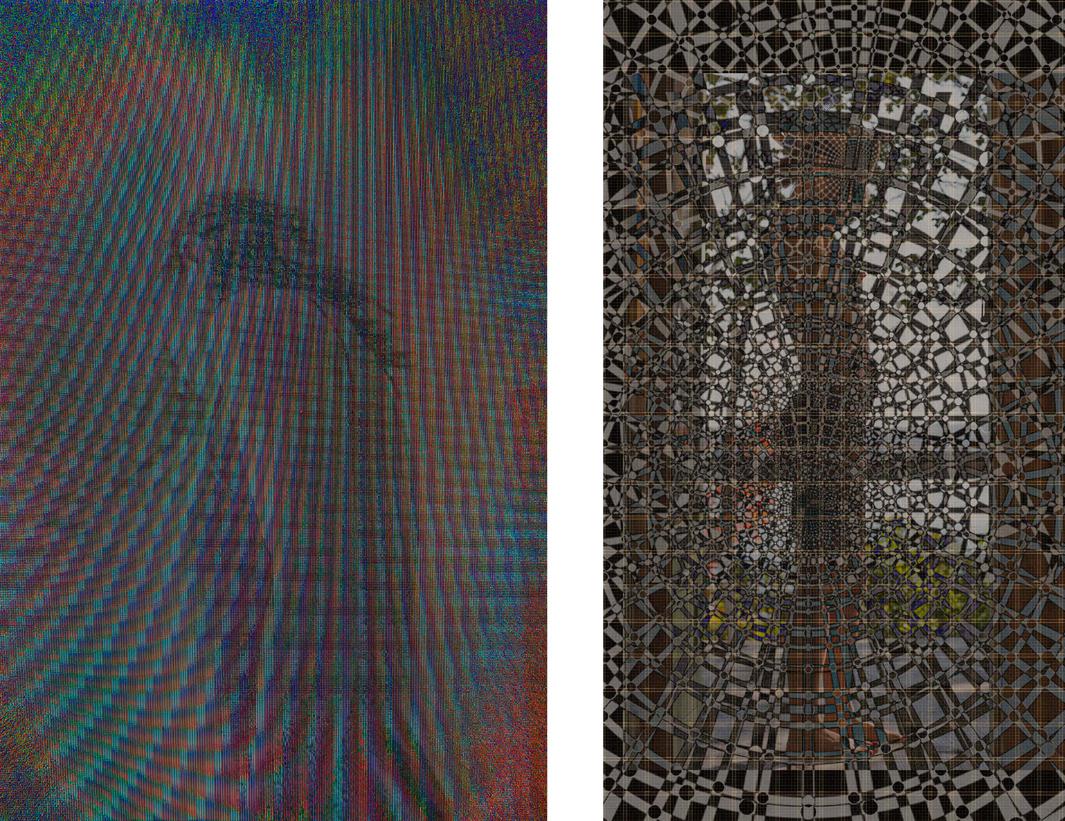 Apart from the infinite possibilities of Photoshop's tools, Swarts also used broken printers and fax machines to help manipulate images.
"I have little idea what something will look like when I begin creating it," he said via email. "In that way it differs significantly from working exclusively with cameras. The fun part is getting lost along the way, abandoning whatever strategy I thought was going to work, and just allowing some mistake and randomness to generate new ideas."
"Accident and chance are really friendly in my imagination and work process. I enjoy ending up in places and situations with my work that I have to adjust myself toward, grow from, and learn something new."
Both series will be on view at Kopeikin Gallery in Los Angeles beginning Feb. 28. He said that while he is thrilled about the attention, revealing personal work could also make for anxious feelings. Being in a relationship with someone who is supportive has helped him tremendously.
"Together we have found the making of images to deepen and contribute positively to our relationship. She, in other words, and her gentle constancy have given me reason to continue more than anything else. The making of work is something I have a difficult time shutting down, so to be with someone who flows with the river, so to speak, rather than against it, is healing."
To read more about Swart's fine-art career, check out Crusade for Art.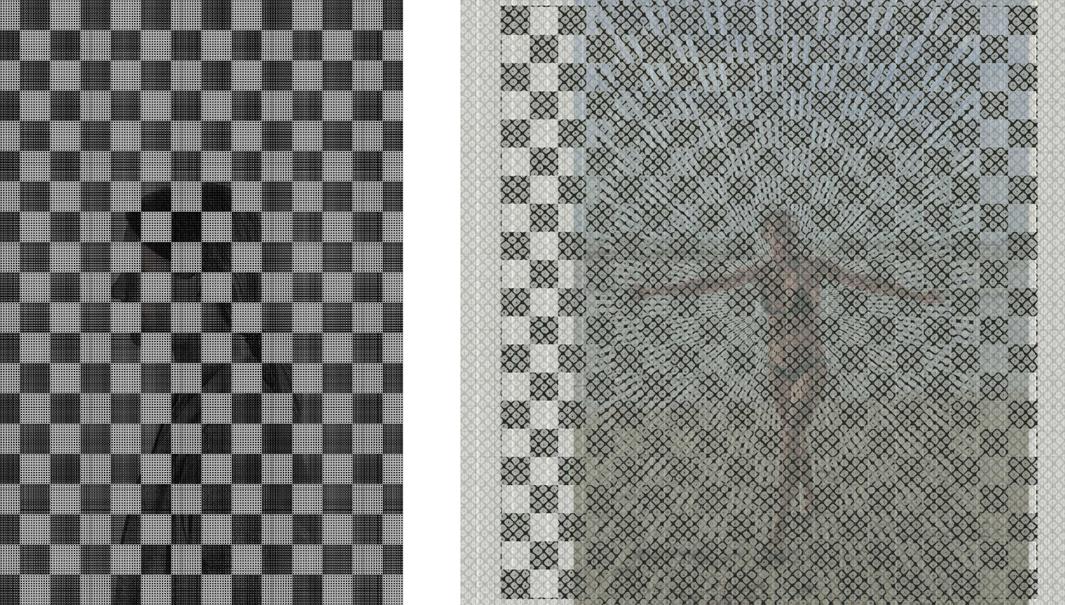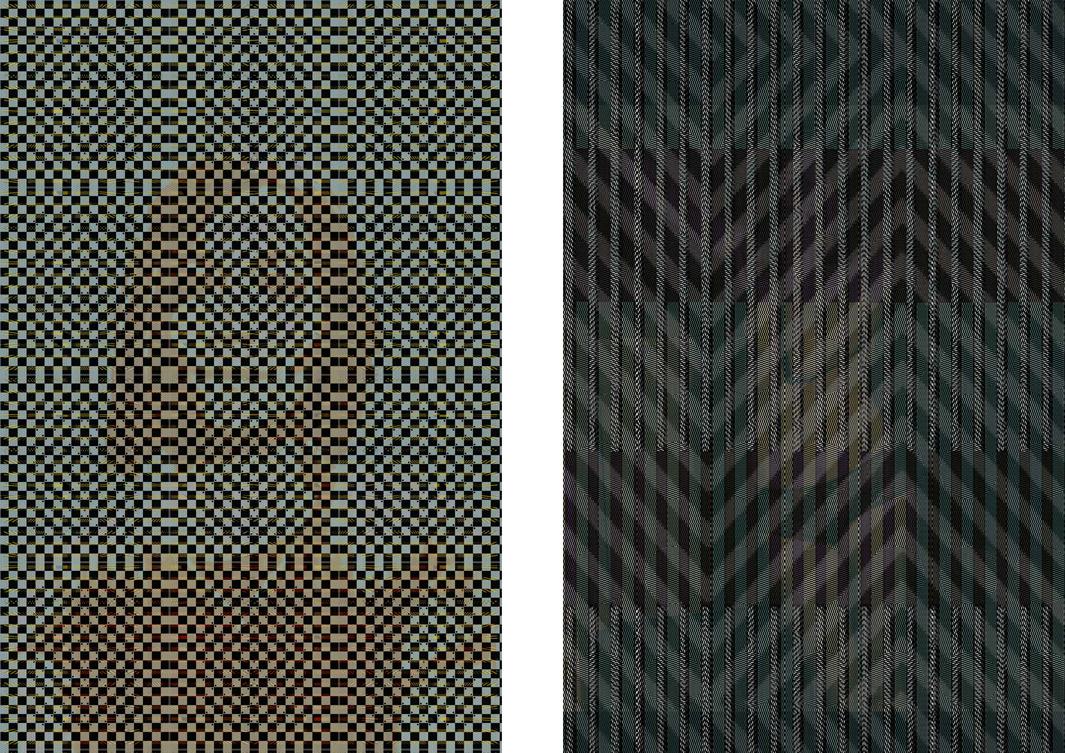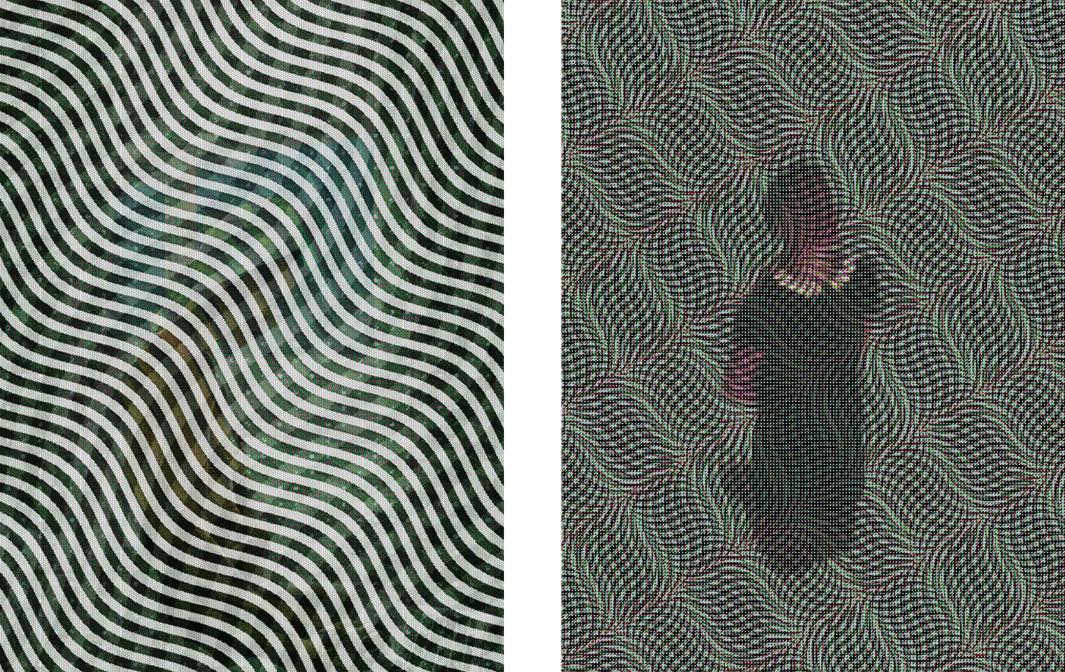 Correction, Jan. 26, 2015: This post originally misstated that in his series "The Alternatives," Matthew Swarts layered patterns over a collection of images he kept from his ended relationship. He layered the patterns over images from his everyday life and current partner.