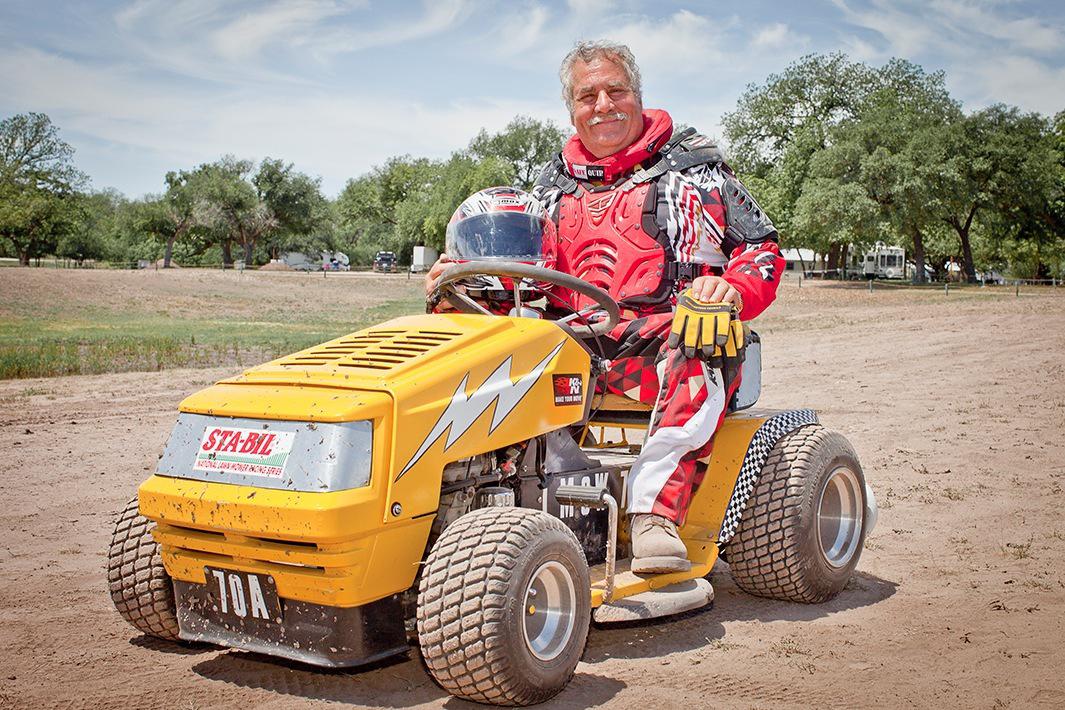 Jennifer Boomer was at a fair a few years ago when she saw a man wearing tennis shoes that looked like cowboy boots and sporting glasses the shape of Texas. He called himself Billy Steed, and he was standing next to a lawn mower—which, he told Boomer, he used to race. Intrigued, she took his portrait, and kept it in the back of her mind to investigate further when she had time.
Two years later, in 2013, after some online research, Boomer found herself photographing her first lawn mower race in Menard, Texas, an event put on by the Lone Star Mower Racing Association. That spring, she went to all of the organization's races, which are usually held as entertainment for festivals, fairs, and other events. 
"It was sort of a gold mine for photography," she said.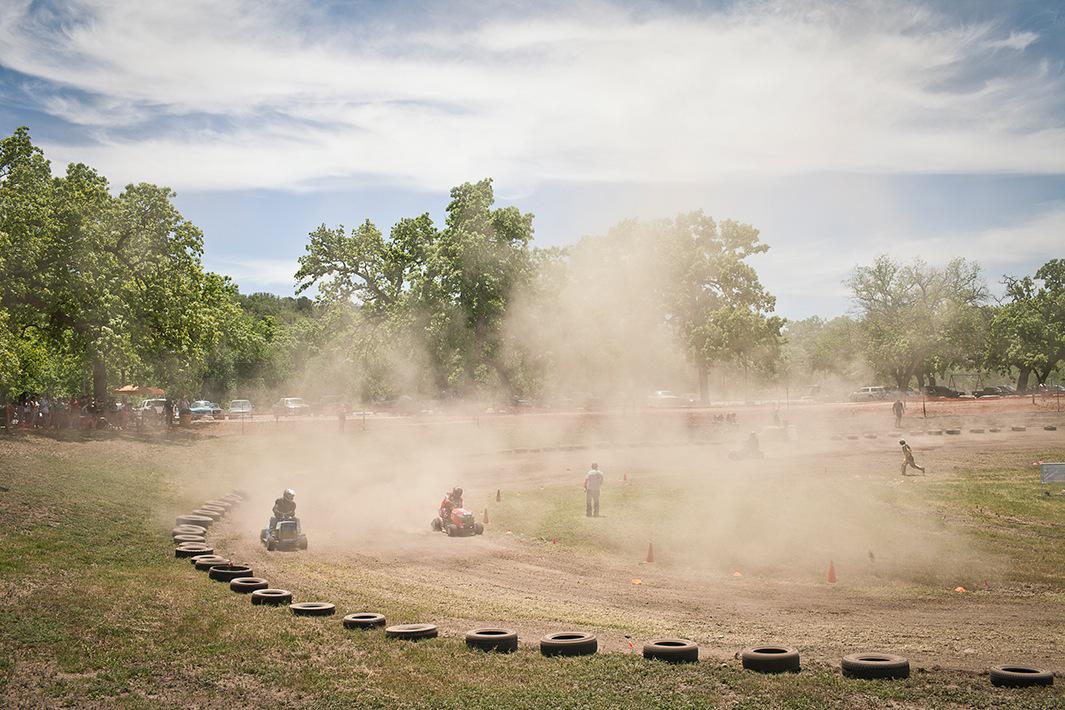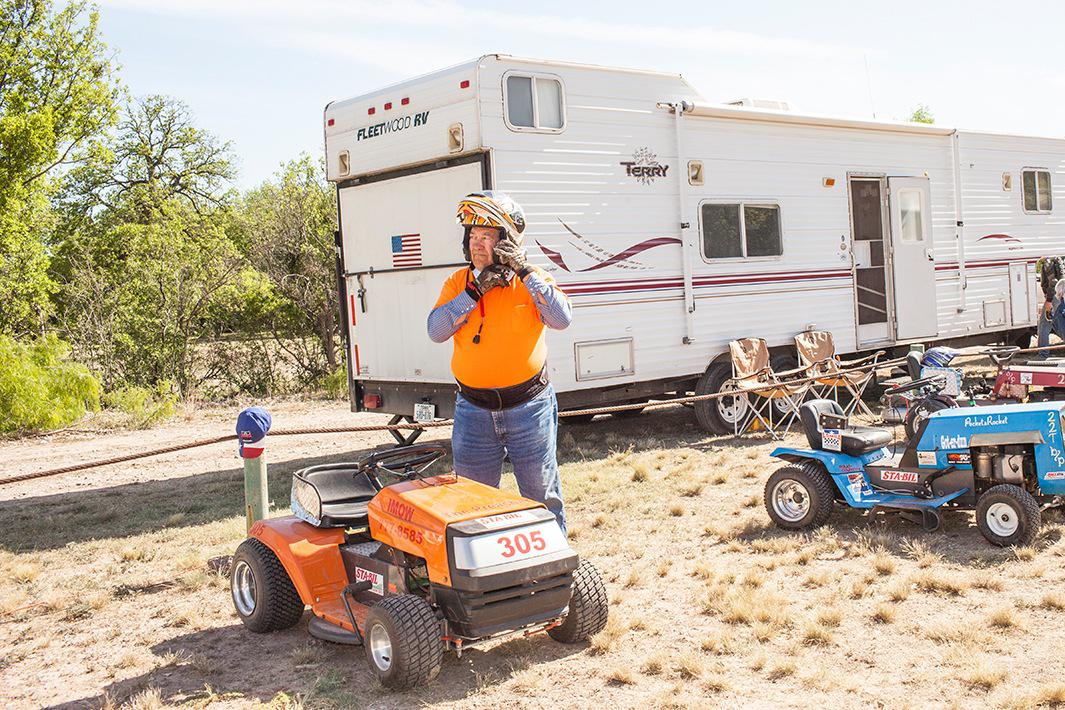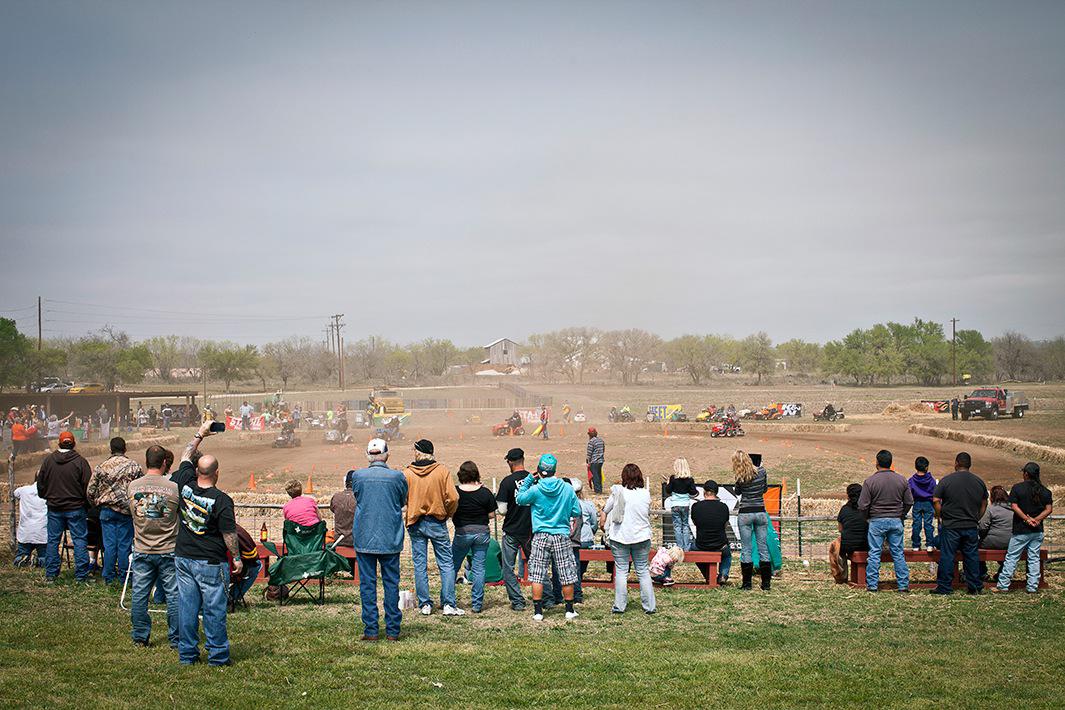 According to its website, the LSMRA formed in 1998 as part of the United States Lawn Mower Racing Association, which has more than 50 local chapters across the country. Racers remove the blades from their mower, and make additional modifications according to USLMRA rules. Some mowers can go up to 60 mph on the track. 
Events begin with qualifying races, which lead up to 20-lap feature races. Competitors race for fun, trophies, points, bragging rights, and, according to the USLMRA, "sometimes for lawn ornaments!"
Boomer was welcomed right away into the close-knit, family-oriented racing community and given full access to cover the events. Her shots capture the action on and off the track. They also include portraits of individual racers and close-ups of their rides and outfits. 
"I was pregnant with my son at that time, and I had the baby a week after the last race," she said. "My husband went with me to most of the races, but he didn't go to the first one, and I shoot with strobes, so the racers were carrying my gear with me and helping me put up my lights."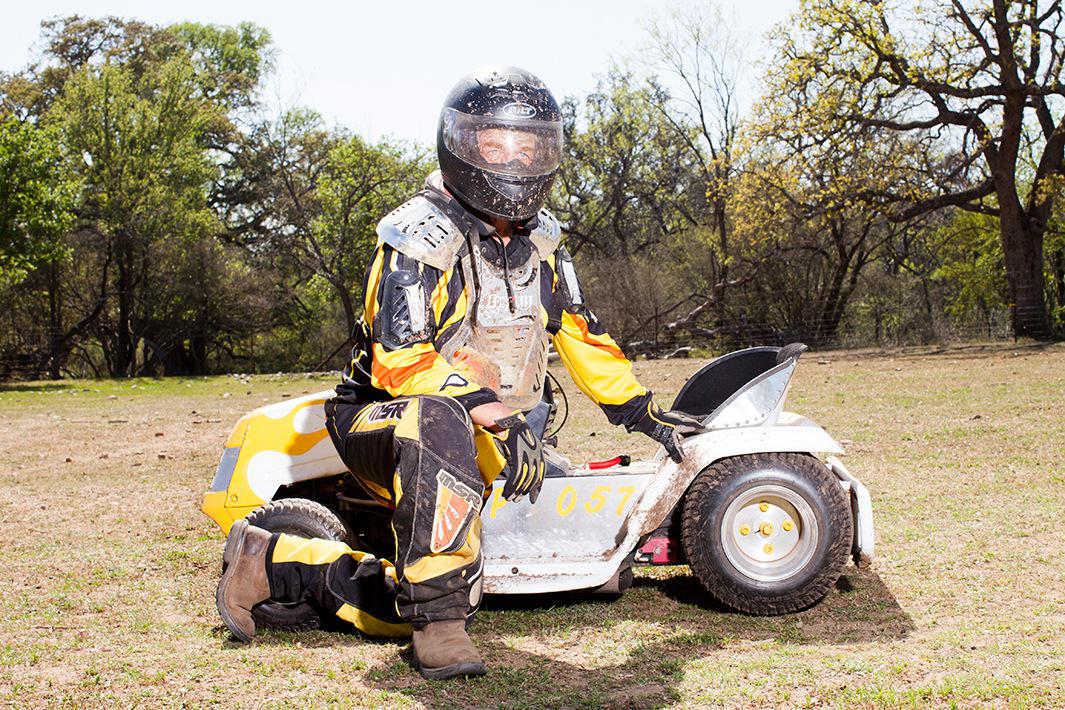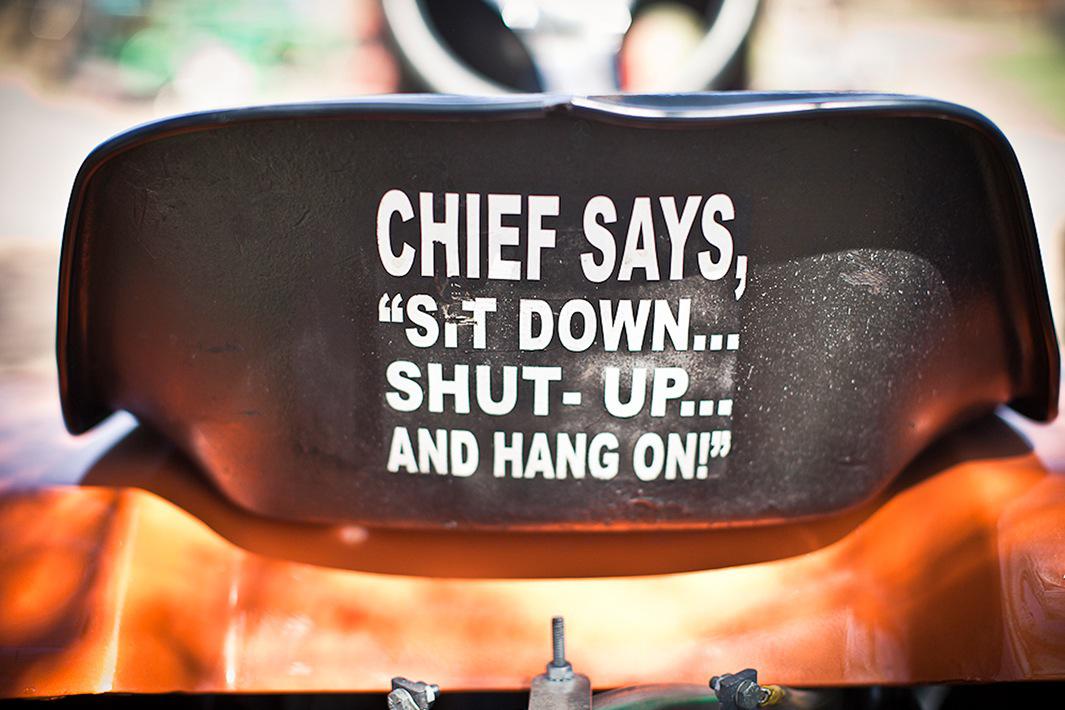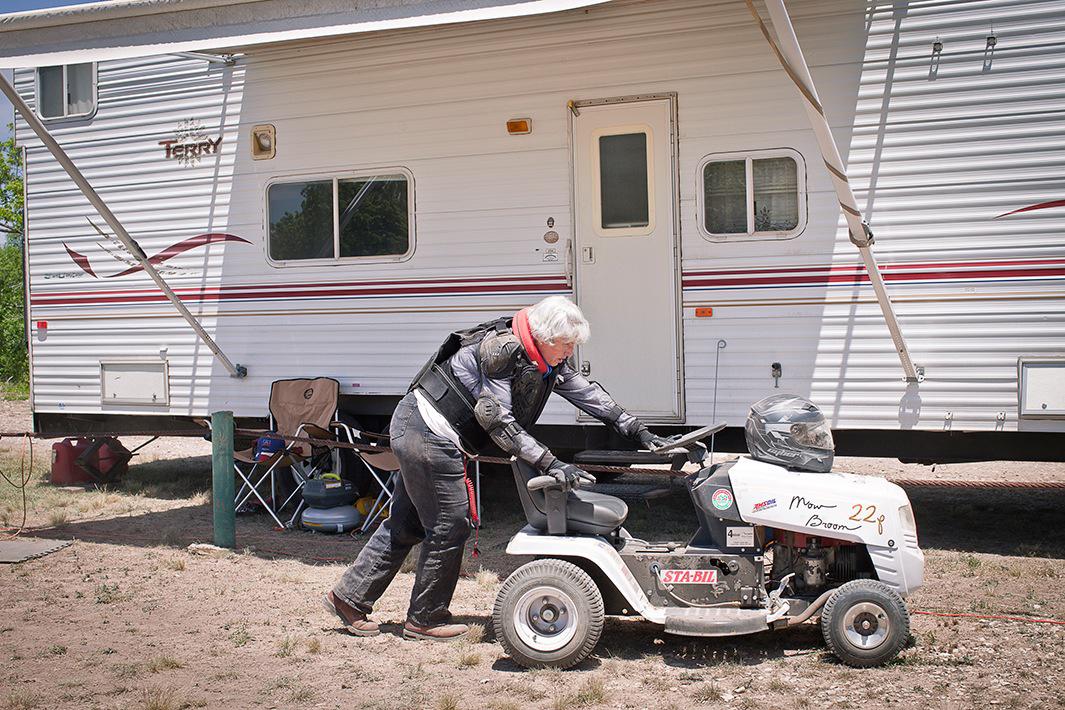 The racers were as kind to each other as they were to Boomer. Whenever there was a crash, she said, the men would throw off their helmets and run to help. But the people proved themselves most big-hearted, she said, when the races were over.  
"After the races, the guys would pull all their lawn mowers to the center ring of the space and invite all the fans to come out and check out the lawn mowers. The little kids would get their photos taken and get autographs. It seemed worth it almost just for that."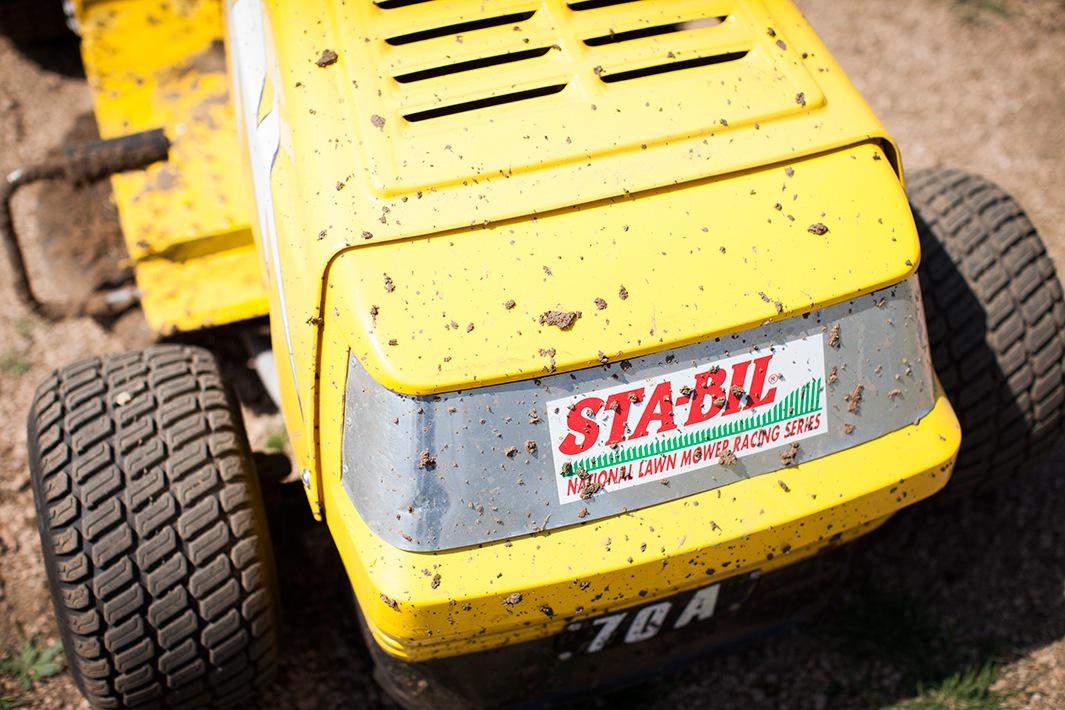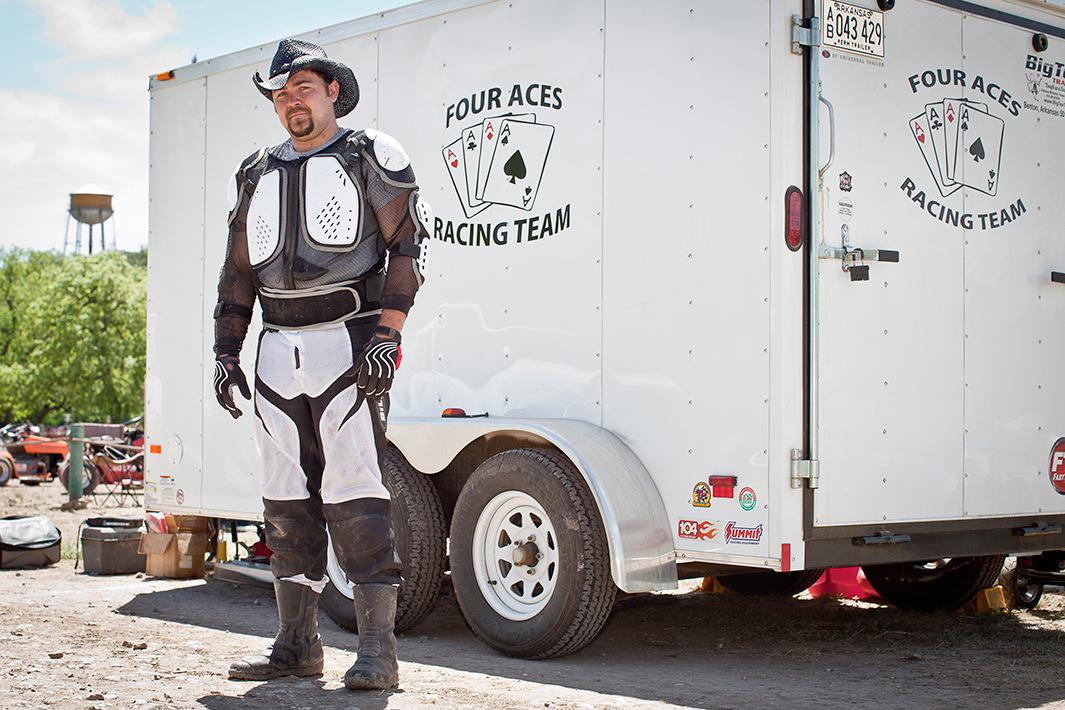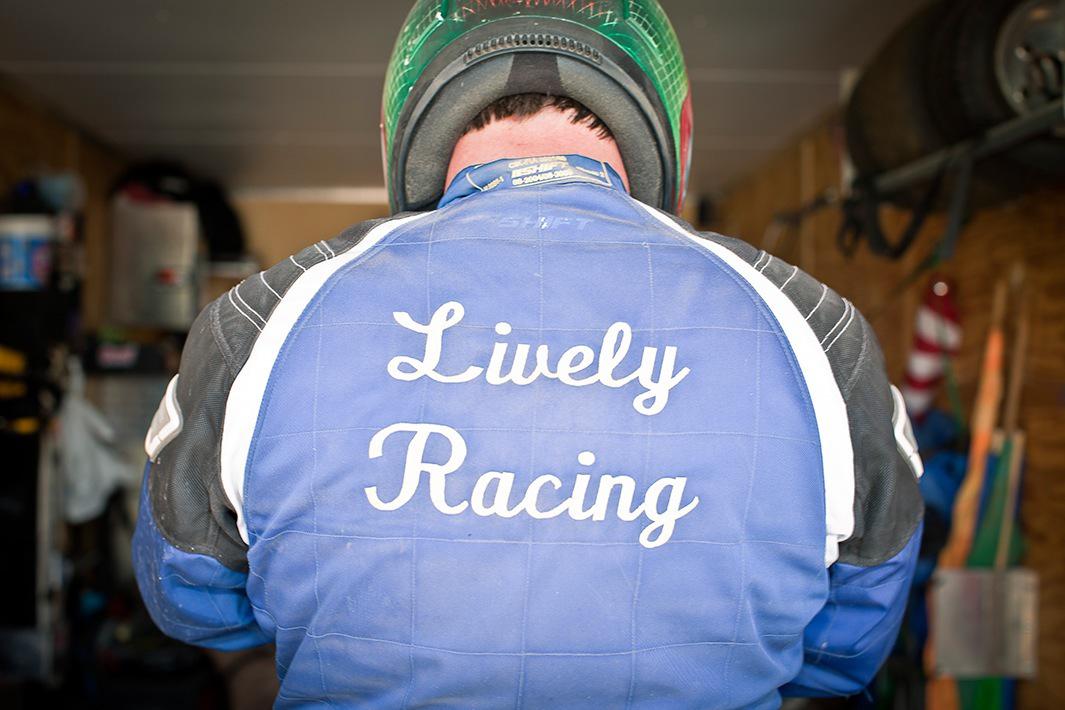 ---