When it came to movie publicity in the 1920s and '30s, photographers used to stage glamour portraits using large, mounted cameras. In the '50s, as studios dissolved their in-house photography departments and smaller hand-held cameras using 35mm film were becoming popular, photographers began to take more candid photos on and sell them to magazines like Photoplay and Look, which boomed through the mid-'60s. 
To decide which ones deserved printing, photographers, stars, and publicists relied on contact sheets, many of which were forgotten after they served their purpose. But in her book, Hollywood Frame by Frame, which was published by Princeton Architectural Press last year, journalist Karina Longworth excavates some of those contact sheets, elevating them from a practical tool to an art form, tracing the history of film in the process.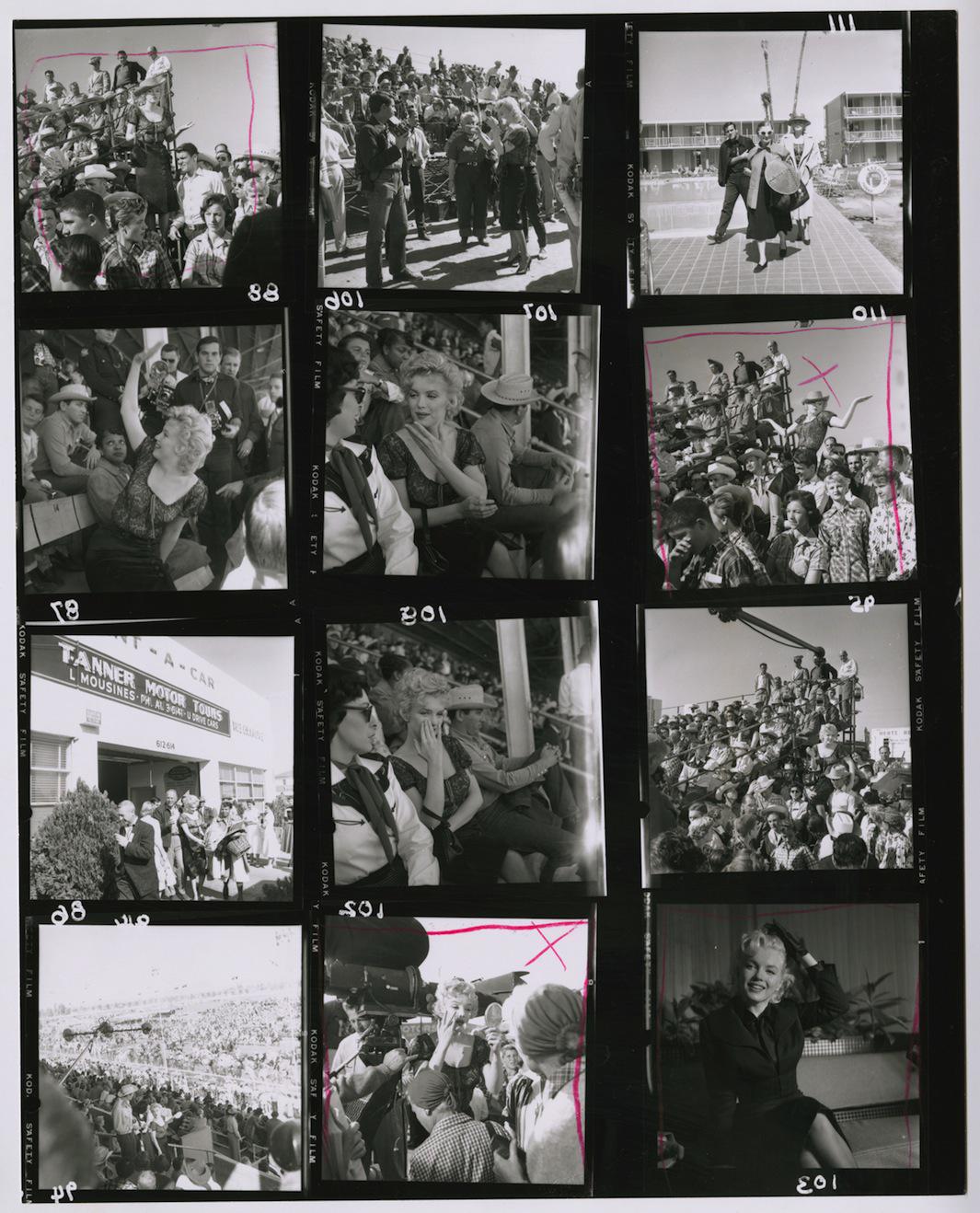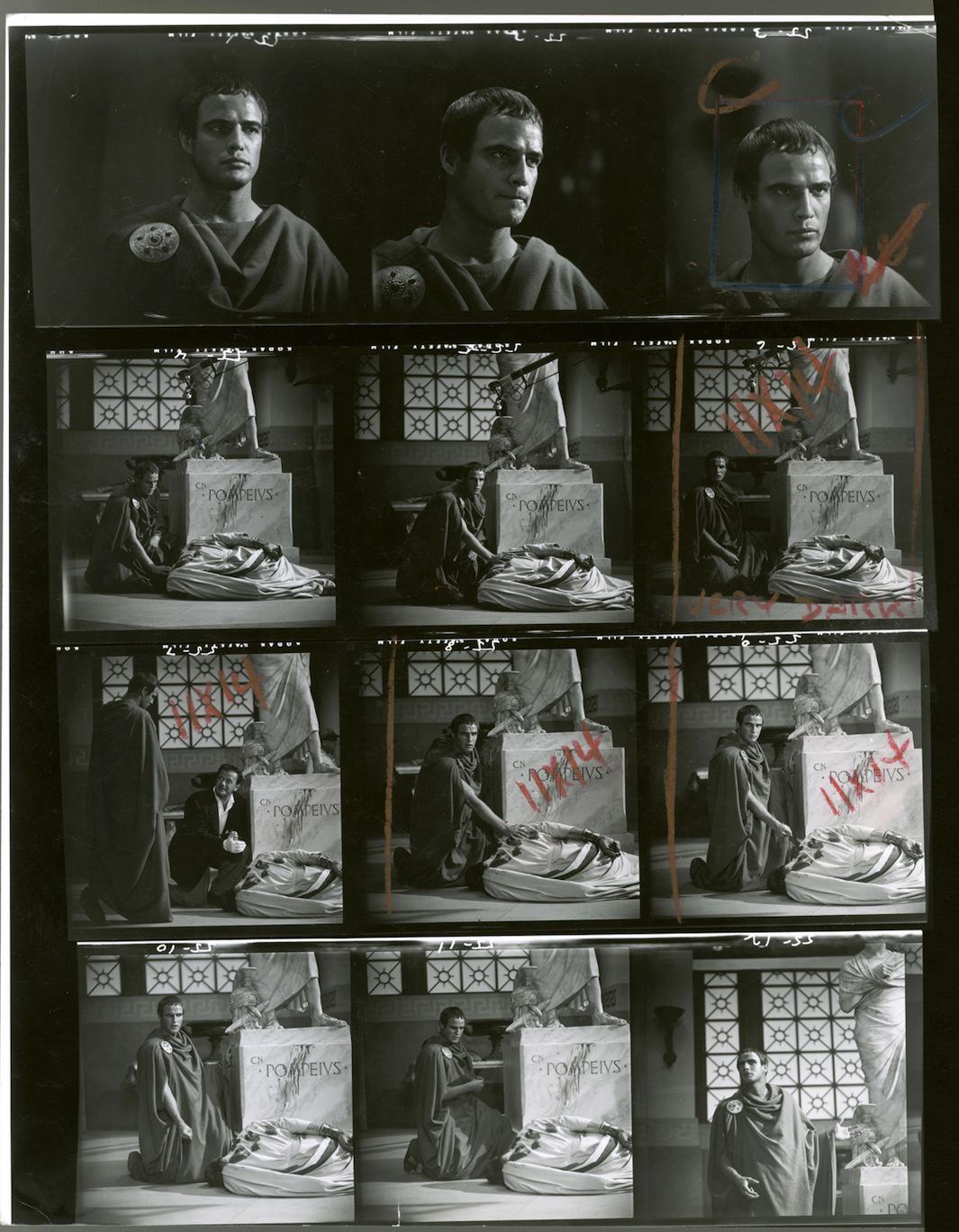 "The contact sheets give us a fuller, and more fully narrative, document of a moment than a still photograph that's been edited, cropped, and airbrushed could do alone," Longworth said via email.
In the '50s through the mid-1960s—which Longworth considers the "golden age" of contact sheets—still photographs were one of the primary vehicles connecting movie fans to the stars they loved. The contact sheets show the numerous images photographers choose not to show the public, or the ones the stars vetoed. Shown in sequence, they offer an intimate, behind-the-scenes look at some of the most successful movies of the century. The pen marks that show which photos did or didn't make the cut, meanwhile, tell a parallel story about how films and stars were sold to the public.
By the late 1960s, however, television was beginning to replace magazines as a source for coverage of the industry. By the 1980s, technology changed again: Almost all movies were shot in color, and publicity shots followed suit. But instead of using contact sheets, photographers generally used "20-ups," or plastic carrying sheets for color slides. Contact sheets like these practically disappeared as the digital innovations of the '90s appeared.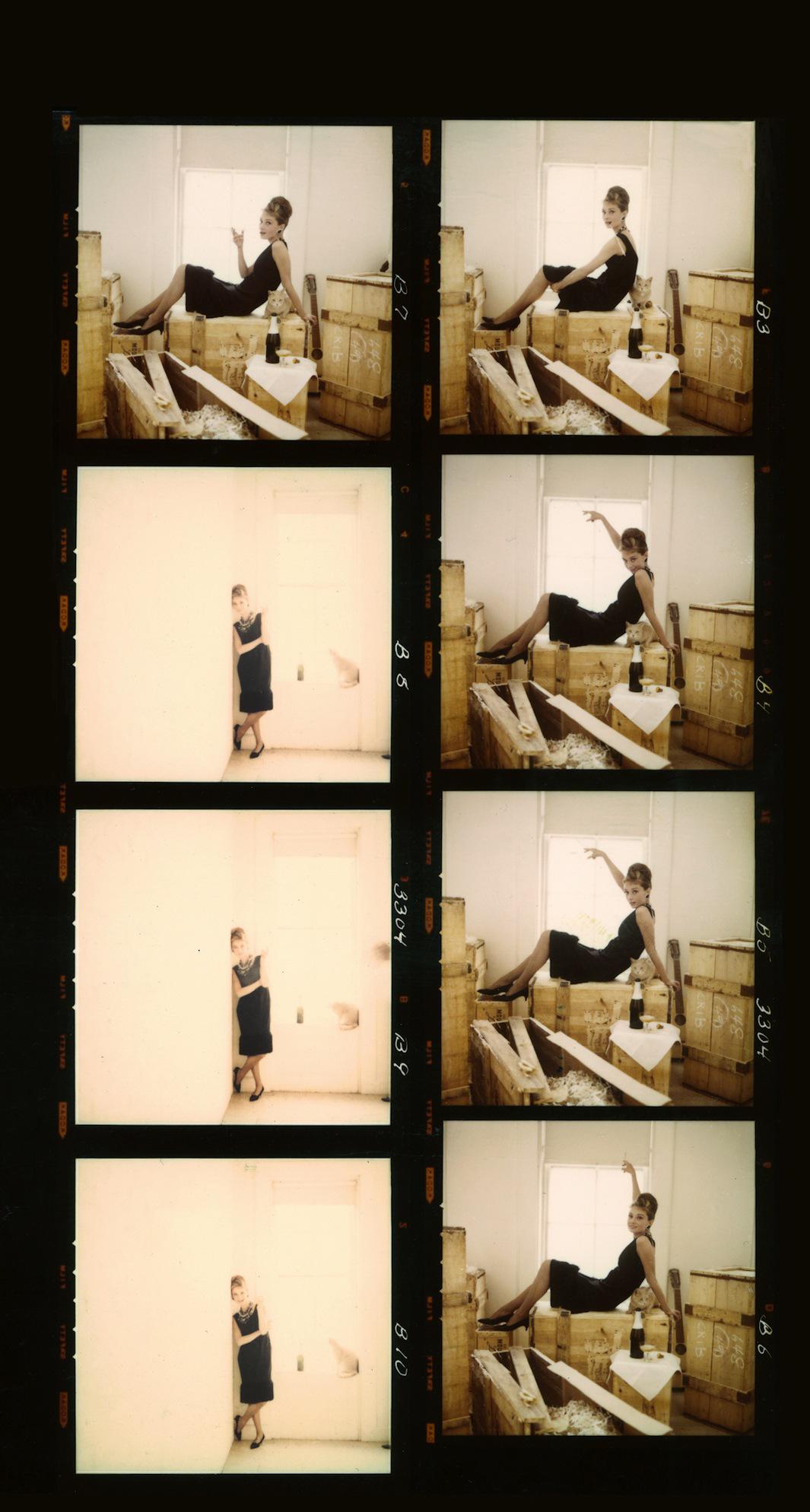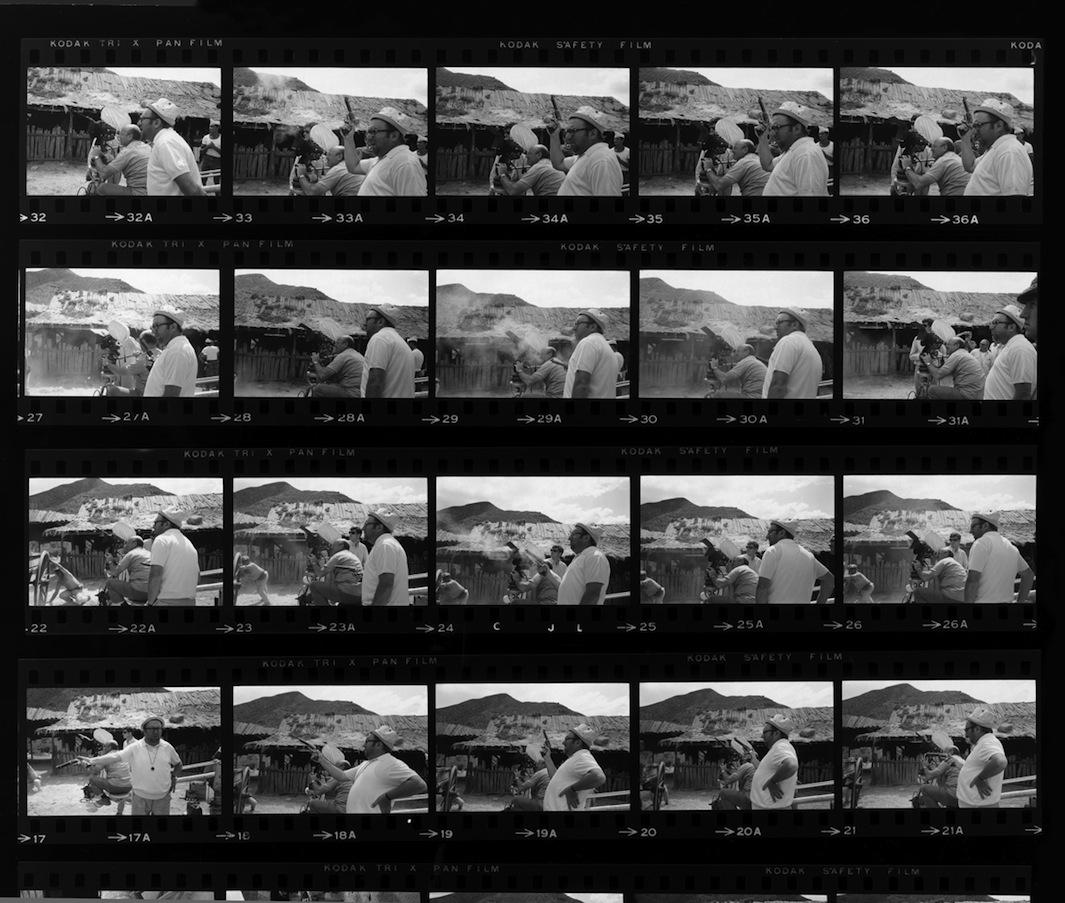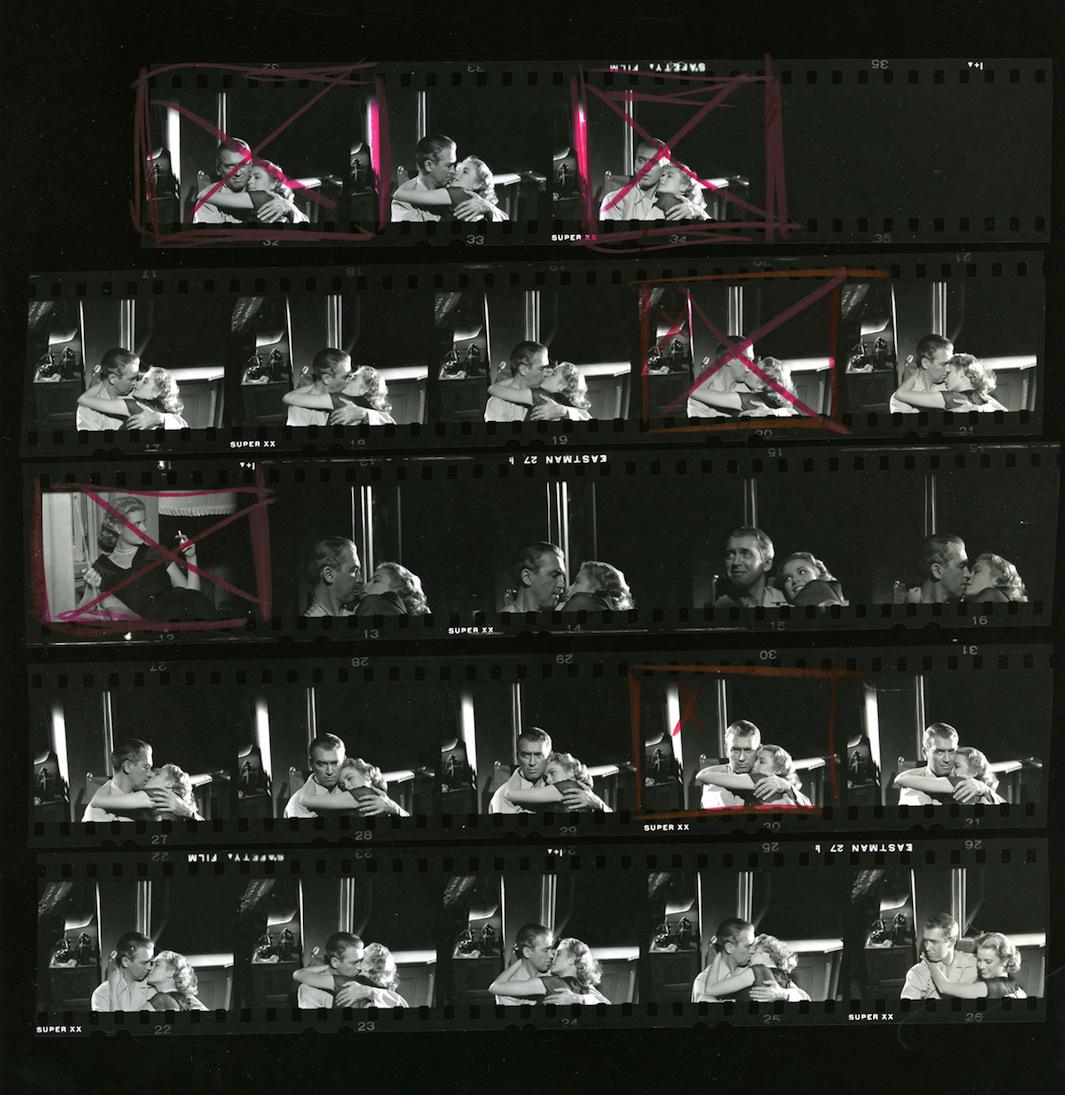 Update, Jan. 21, 2015: One of the contact sheets has been removed at the request of the publisher.