Each Oscar season, Brow Beat puts together a pronunciation guide for some of the year's most challenging names. Here's one we didn't expect to be a challenge this year: The name of Mr. Turner cinematographer Dick Pope.

But it was that name that academy president Cheryl Boone Isaacs somehow stumbled over during this year's Oscar nominations announcement—turning it into "Dick Poop." Twitter was understandably thrilled to hear the name of this year's surprise new contender: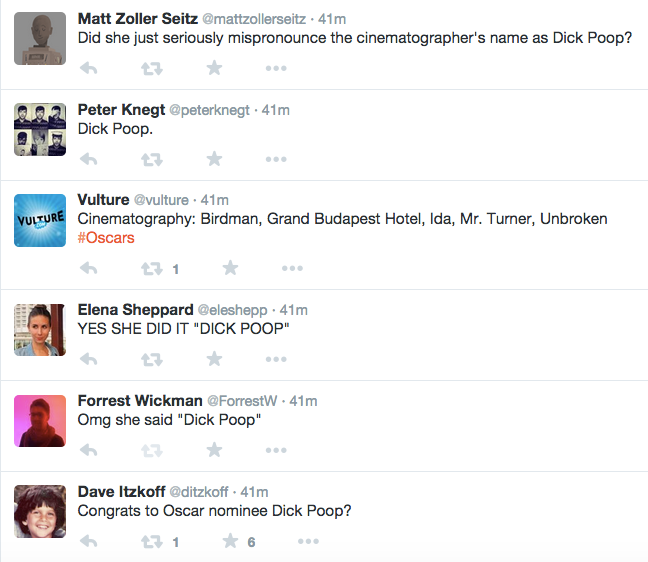 In case you missed it, we grabbed video of the historic moment:
Congratulations, Dick Poop!