Carlos Javier Ortiz began working on what would become his series "We All We Got" in 2006, when stray bullets in Chicago killed two young girls—one was celebrating her 11th birthday in her home, the other was getting ready to go to school.
Ortiz wanted to tell the entire story of youth violence that focused on both the despair and resilience of the affected communities. He began introducing himself to the people who lived in neighborhoods in Chicago and Philadelphia where youth violence had occurred and asked if he could photograph them.
"I think all the times I've been out, I've had not even a handful of people say not now," Ortiz said. "For the most part, people are cool, they wanted me to understand there pain and suffering, that's the feeling I got. I really didn't have any resistance, I had more from the police in a way, they didn't want me there sometimes, they didn't want stuff documented because it looks bad on the city and government, but some cops were really cool. They said come in and document this because these communities need attention. It was a mixed bag."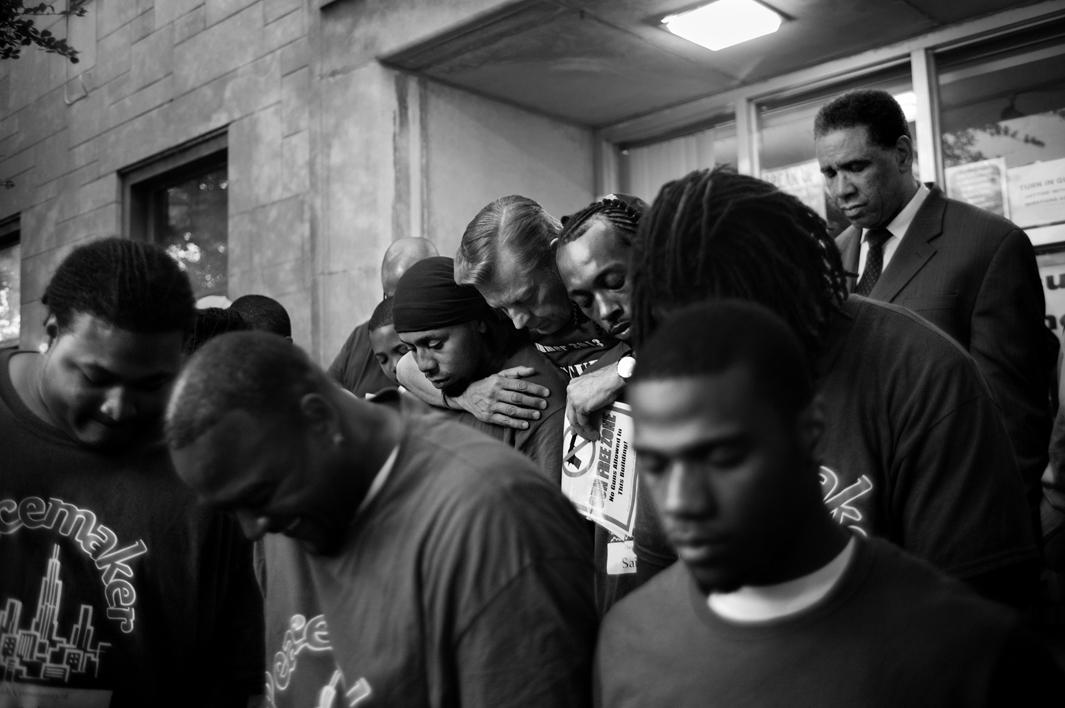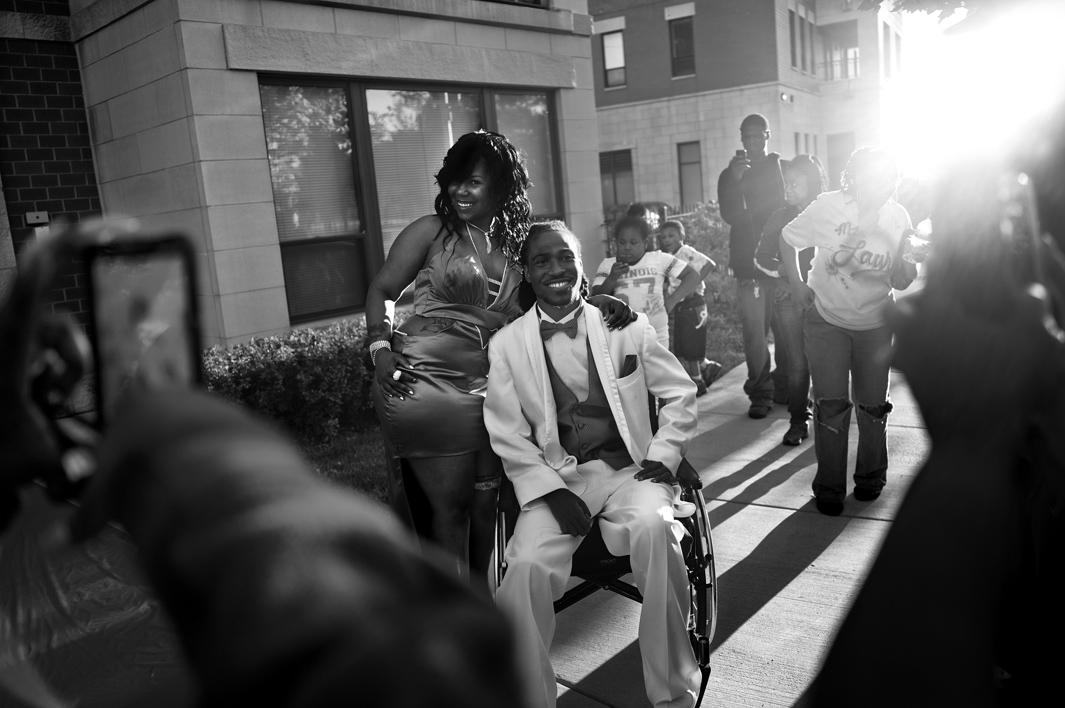 While working on We All We Got, now a book published by Red Hook Editions, Ortiz said speaking with his wife, who is a professor with a Ph.D. in social welfare, helped him navigate the different pieces of the puzzle that make up why youth violence happens. While he understands that racism, poverty, and the war on drugs are all huge factors, for many just getting through the daily grind can be an overwhelmingly deflating existence.
Although he said he would have liked to have been able to photograph in Ferguson, Missouri, after Michael Brown was fatally shot, not being able to hang out with the families there wouldn't have allowed him to create a series like "We All We Got."
"I like to document the things that are not being looked at, I like to shed light on these things. You can't do it all, but this is what I can contribute to hopefully bring some kind of understanding," he said.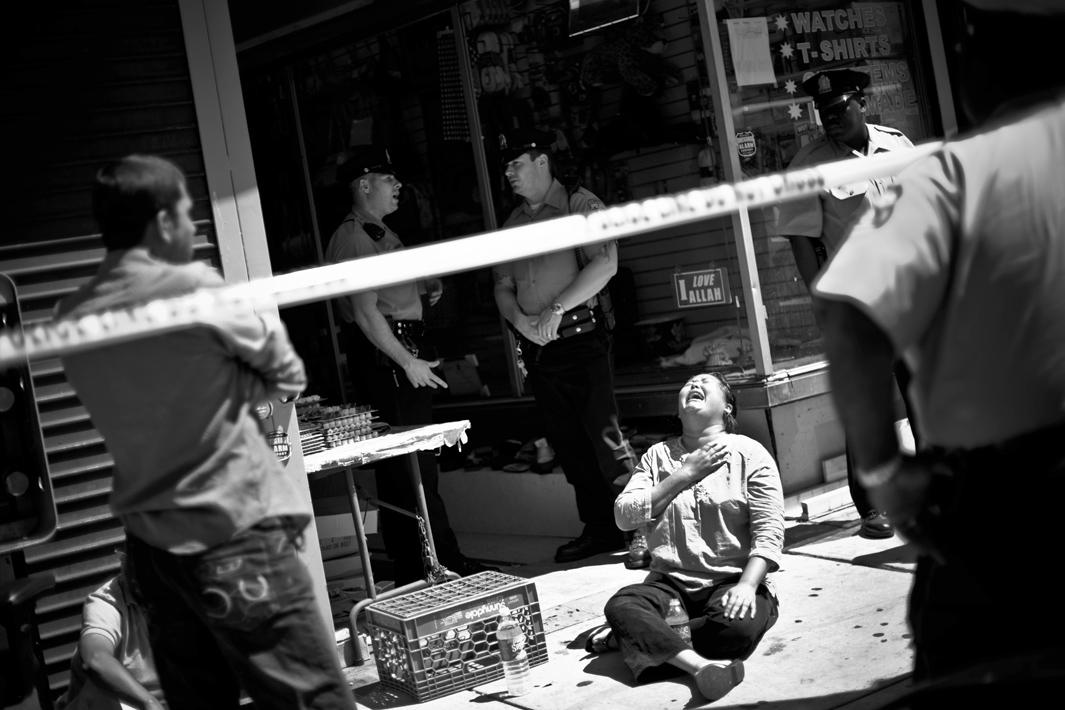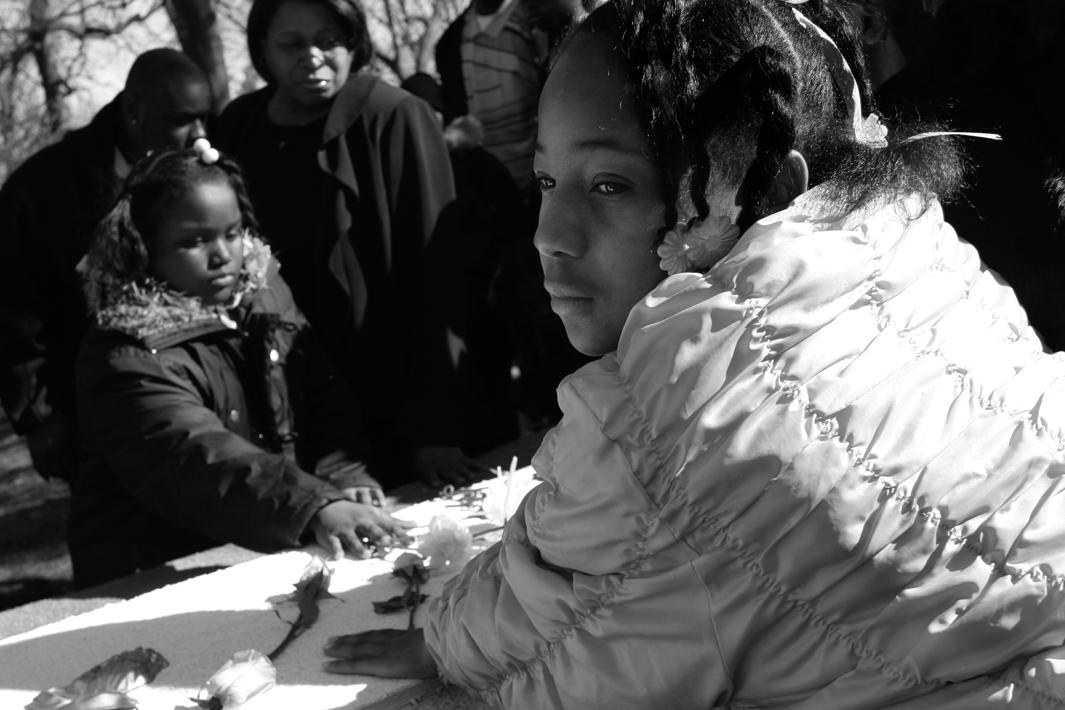 He pointed to the work of Dorothea Lang, Gordon Parks, and Josef Koudelka as influences; photographers who, even while documenting people living through extremely difficult times still managed to show a sense of pride in their subjects.*
"Bad things that happen to people. Most of the time, what I see in the communities, there is peace between the war," he said. "But then the struggle continues. Maybe someone stole your car. Maybe you lost a family member but in a short period of time there is a sense that you need to get back to normal, to get away from the pain. And strangely enough you would see it right away even though the pain is always there, you would see a sense of resilience and love right away." 
"It could have been easy for me to exploit the gang life or just photograph the nitty-gritty all the time which is in front of us and behind us and around us. But I wanted to show how people lived in spaces and how they communicated with the world surrounding them. I wanted to show resilience, love, joy and what happens to people when violence destroys their communities"
"We All We Got" will be on view at the Bronx Documentary Center in New York City beginning Jan. 24.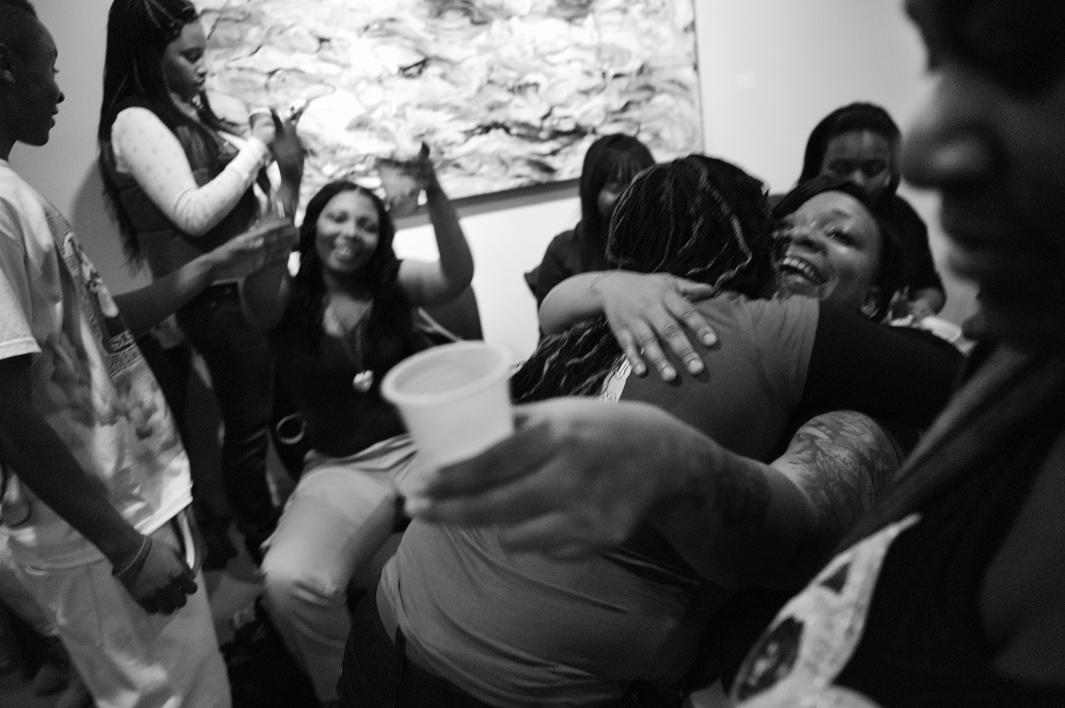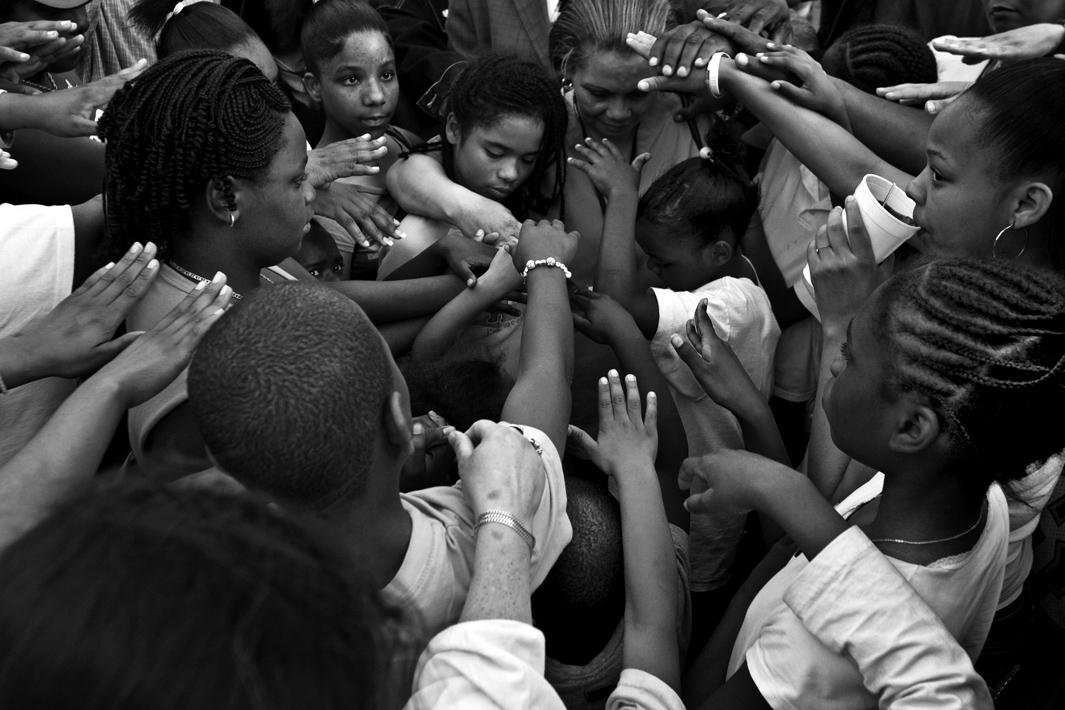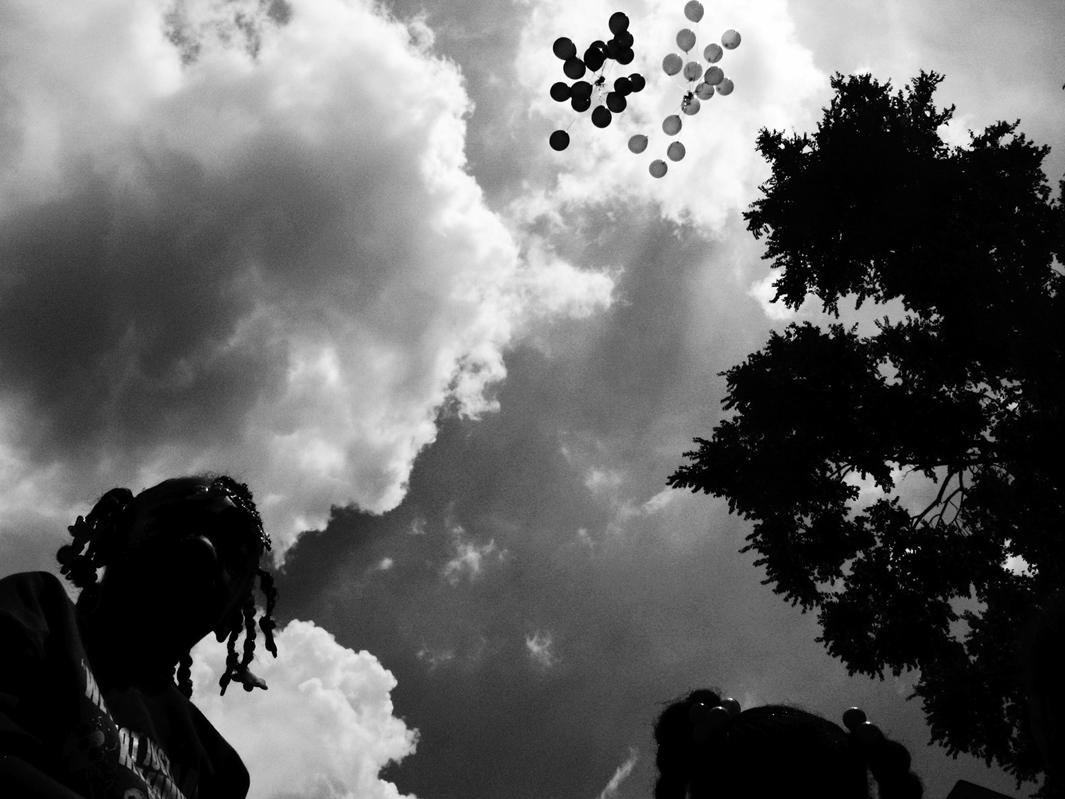 *Correction, Jan. 7, 2015: This post originally misspelled Josef Koudelka's last name as Kouldelka.