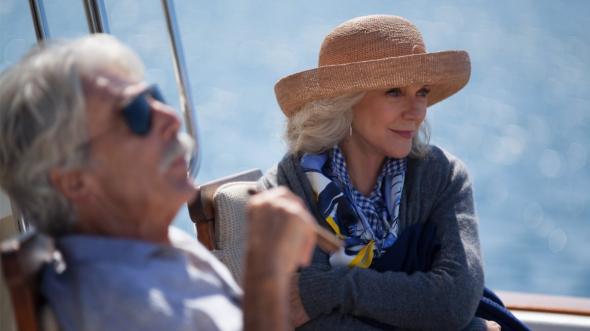 Check out all Slate's interviews from the 2015 Sundance Film Festival.
Romantic comedies involving couples over the age of 60 are rare, and so Brett Haley's I'll See You in My Dreams, which premiered this week at Sundance, is a pleasant surprise. In it, Carol (Blythe Danner) is a widow tempted to finally try dating again for the first time in 20 years after meeting the charming, free-spirited Bill (Sam Elliott).
Aside from depicting the uneasiness of returning to the dating scene in one's later years, I'll See You in My Dreams also tackles the difficulties of dealing with aging, death, and the struggle to maintain happiness. We spoke with Danner, Elliott, and Haley about the film's take on younger and older generations.
Slate Sessions video edited by Anne Marie Lindemann. Interview booked by Raquel Bruno. Executive produced by Ayana Morali.
---