When Paris-based photographer Aurélien Chauvaud came to Shanghai to visit a friend one August, it was so insanely hot that after about three days he was already plotting a trip to Hong Kong, where he hoped it would be cooler. 
But instead of giving him tips for how to get out of Shanghai, Chauvaud's friend told him to meet with Thomas, who could take him out on his sidecar, for a different—and breezier—perspective on the city. When Chauvaud met Thomas and took a spin with him on his customized Chang Jiang, an old Chinese military motorcycle modeled after a 1930s BMW bike, he knew he had a photography project on his hands. 
"I wanted to take images in Shanghai, but I had the feeling that everyone had already shot China through every possible angle. These sidecar riders made an interesting angle to allow me to take pictures in Shanghai that I felt hadn't been seen yet," Chauvaud said via email.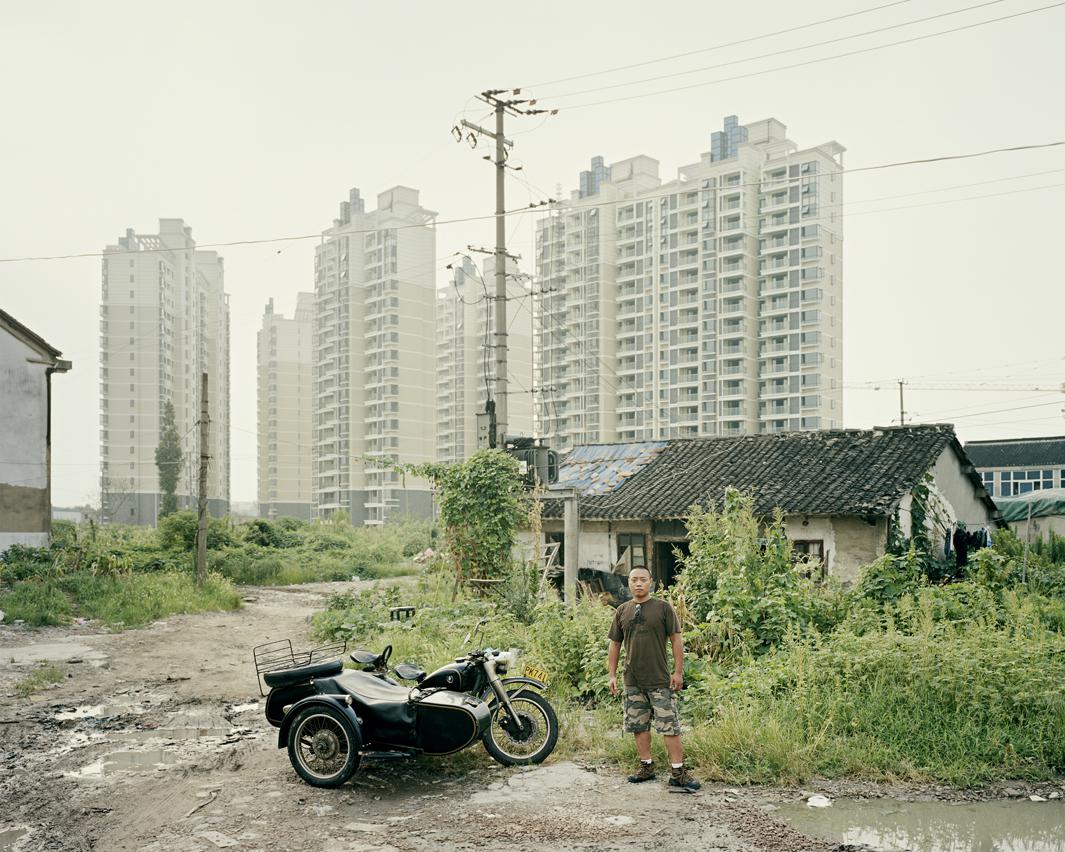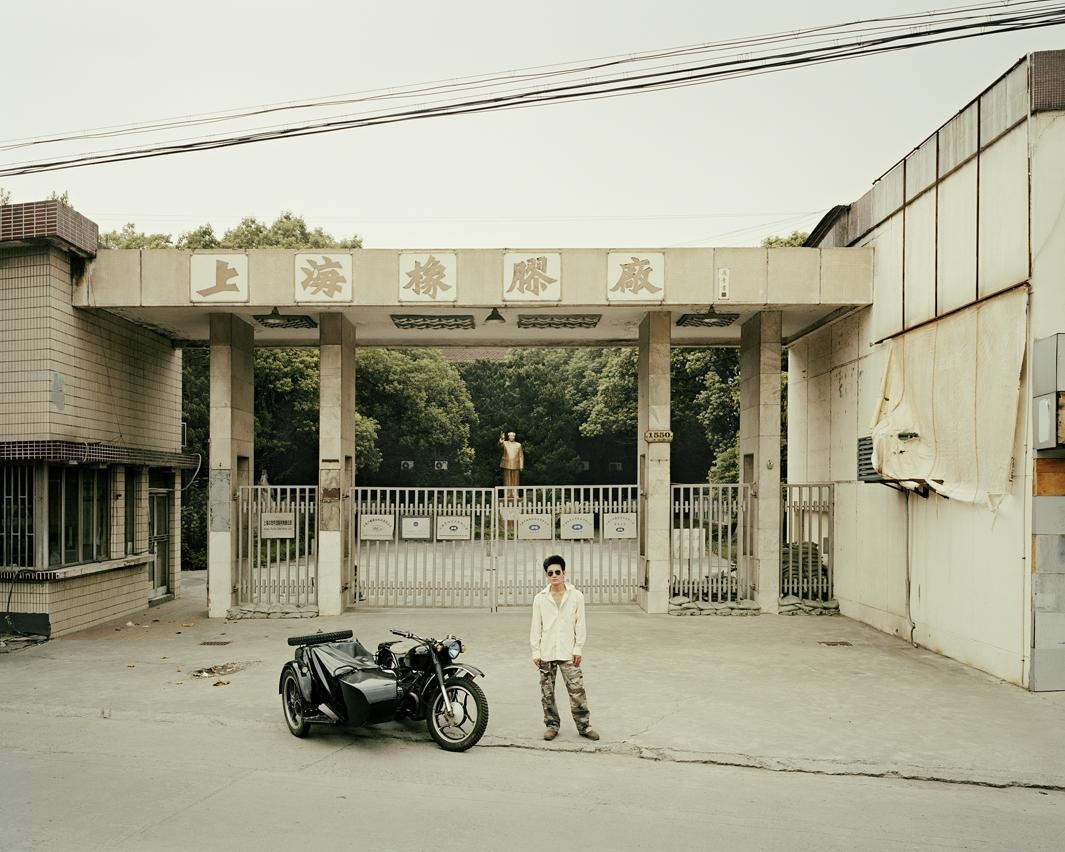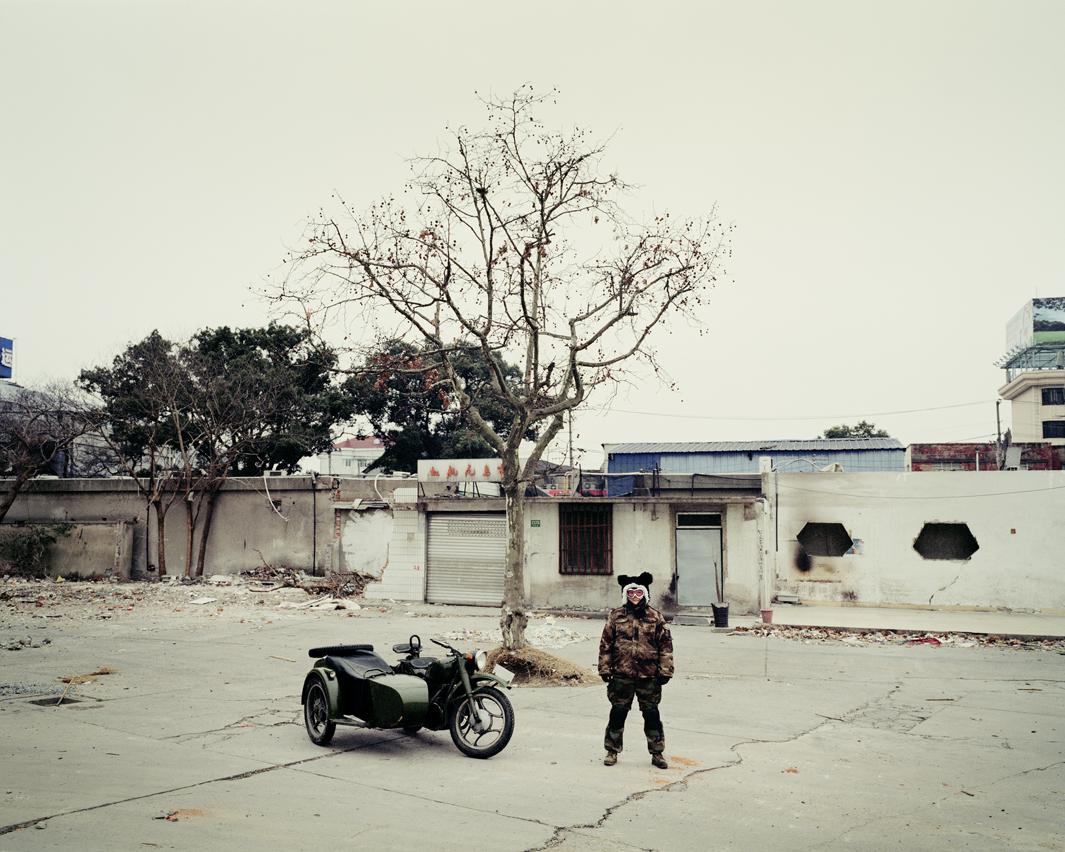 Thomas, a well-known figure in the small but passionate world of Shanghai Chang Jiang riders, introduced Chauvaud to his network. During two month-long trips—one that August, and another in January—Chauvaud photographed nearly 80 riders for his series, "Shanghai Sidecar Riders." His photos are a celebration of the riders' unique styles and, at the same time, an exploration of the cityscape. 
"I wanted to shoot Shanghai for the unreal locations it has to offer," he said. "The sidecars were somehow an excuse to shoot these amazing landscapes in a way that hadn't been seen before."
When Chauvaud met up with a rider for a portrait session, they'd drive around for an hour or two in order to find a spot he felt matched their look. 
"Depending on the look of their bikes and their personal style, I was trying to find places in which I felt they belonged," he said. "The chosen landscape allowed me to represent them for who they are, yet in some ways how I wanted them to be."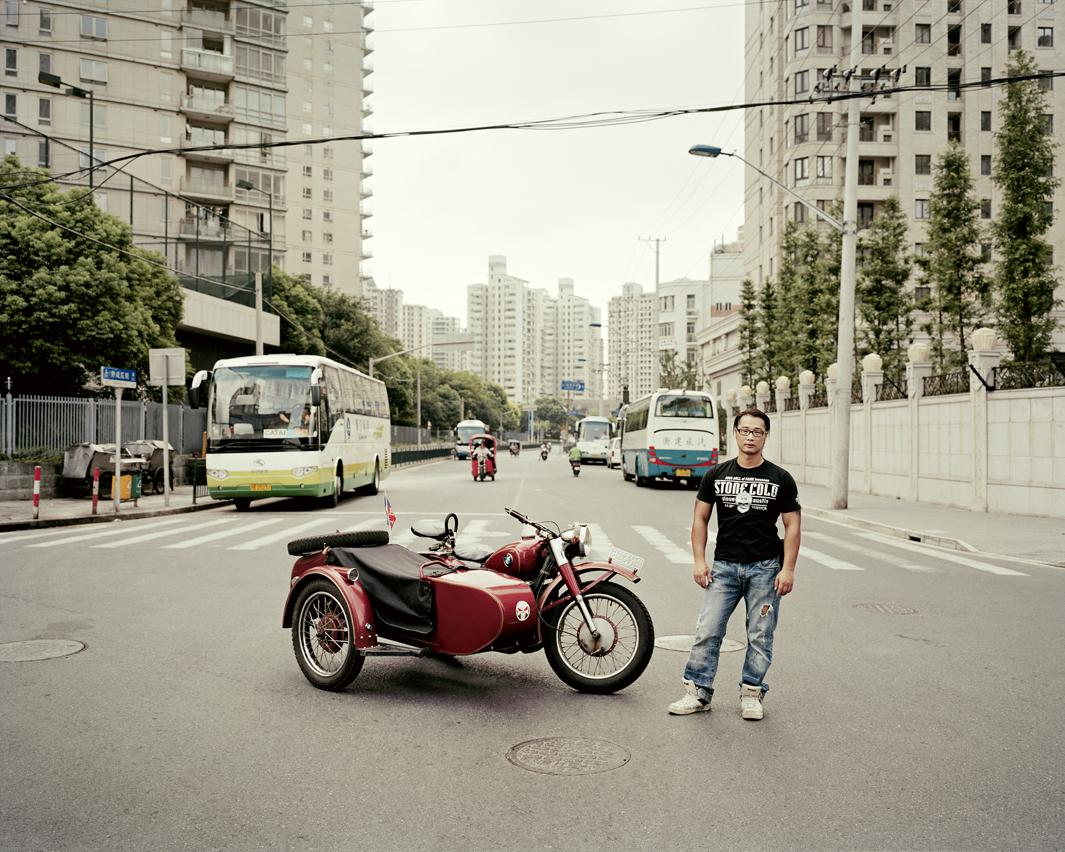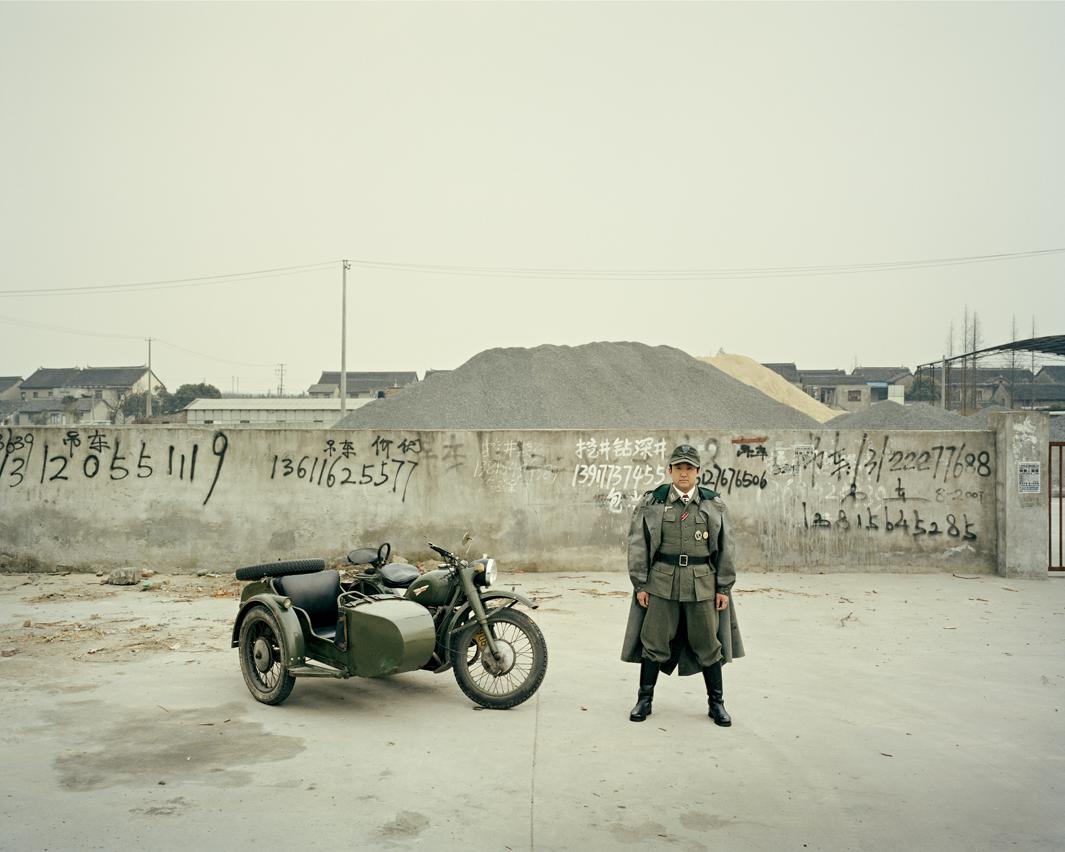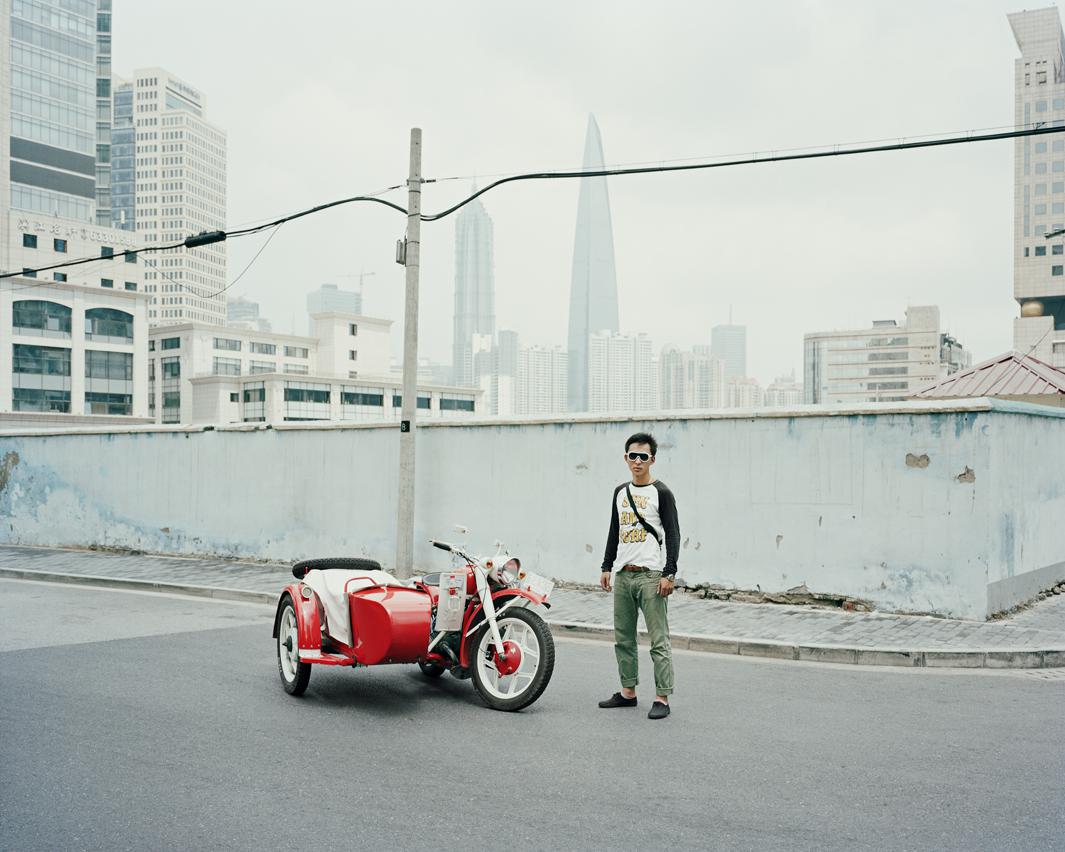 Those fashions could be as intricate as their customized bikes. One man showed up in a full SS uniform to match his military-style bike. After Chauvaud photographed him in front of a wall covered with graffiti, he asked his translator to ask him about his outfit. 
"I wanted to know if he knew what he was wearing," he said. "I explained that I was Jewish and that I was quite saddened and concerned to see someone wearing this uniform so openly. It happened that the guy didn't even know this side of history; to him it was just a fashion item. I asked if he would be shocked seeing me wear a Japanese army uniform in the streets of Shanghai. He said I'd be lucky if I made it to my hotel!"