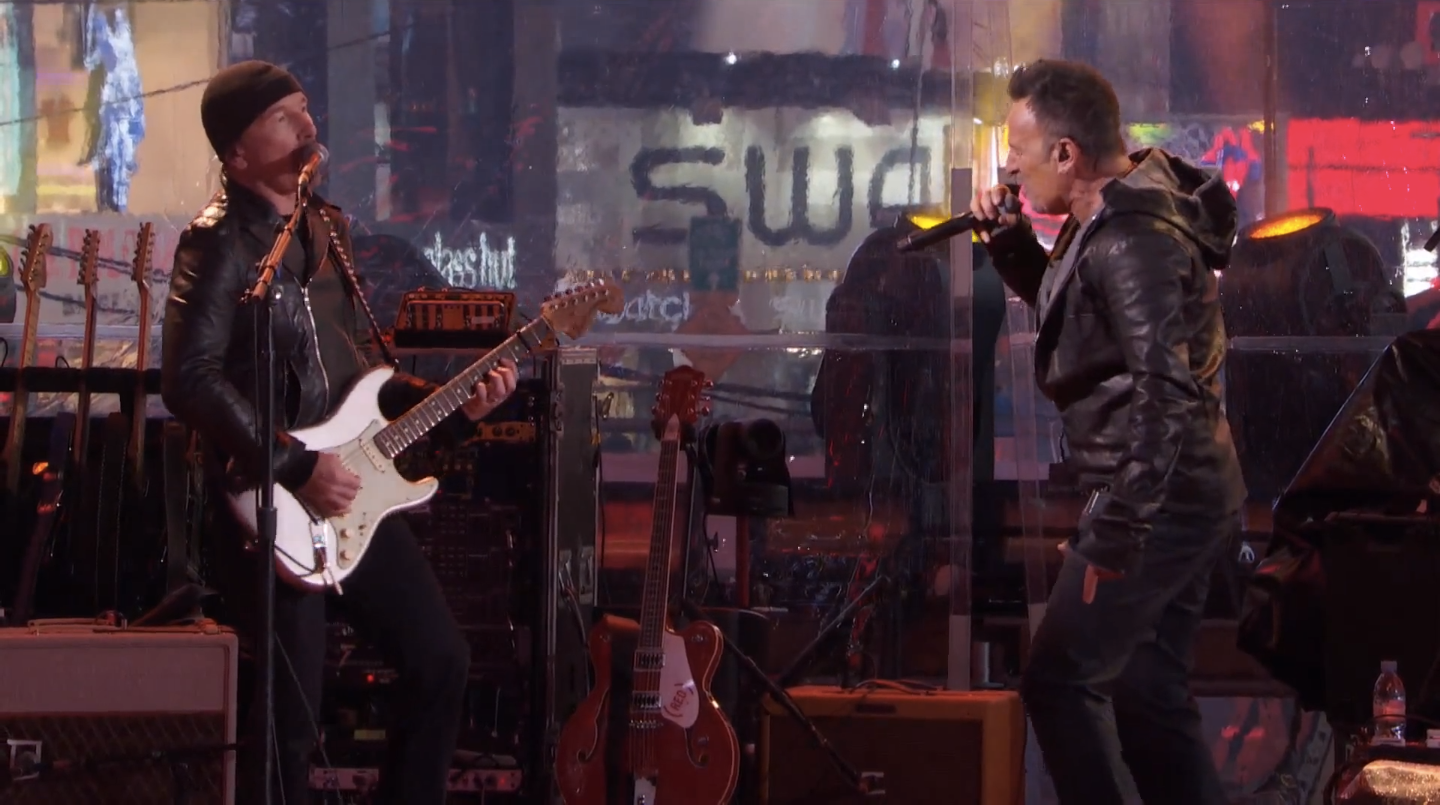 Somewhere in Dublin, Bono is currently stuck recovering from last month's Central Park bicycle accident that forced U2 to cancel a number of appearances. But, with the singer being one of the world's biggest celebrity activists against AIDS with his (RED) organization, and Dec. 1 being World AIDS Day, the show Monday night had to go on. So U2 performed in the middle of a rain-soaked Time Square for a free surprise concert—along with some special guests to fill in for their injured frontman.
Coldplay's Chris Martin joined the band for "Beautiful Day" and "With or Without You"—doing his best Bono-esque Jesus posing. And, later, Bruce Springsteen took over for "Where the Streets Have No Name" and "I Still Haven't Found What I'm Looking For." (Springsteen previously inducted U2 into the Rock and Roll of Fame in 2005—and performed alongside them at the ceremony—while Bono inducted Springsteen in 1999.)
Carrie Underwood also performed "Change" with The Edge and Kanye West played a medley of his hits for the concert. You can watch the full show below, via the (RED) YouTube channel.
Previously
Watch Jimmy Fallon and the Roots Do a Great Impression of U2
---