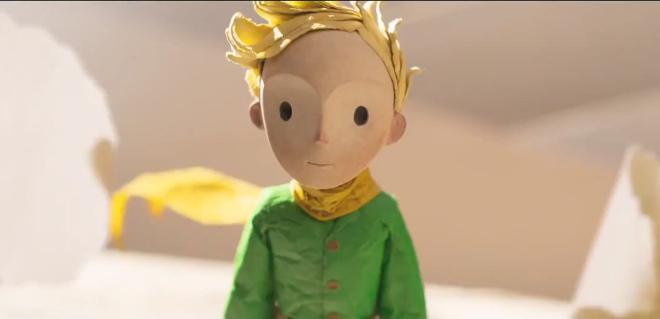 The Little Prince, Antoine de Saint-Exupéry's beloved novella, is the most-read and most-translated book in the French language, as well as one of the best-selling books of all time. It's also, once again, a movie, and the first trailer, which is entirely in French, promises a delightful animated take on the book's timeless adventure.
The director is Mark Osborne, who helmed 2008's Kung Fu Panda. That movie employed a similar style of animation, one vivid with bright colors, whimsical textures, and a surprisingly tactile depth—a fitting aesthetic for The Little Prince's surreal, dreamlike narrative. For those itching to know what's being said in the trailer, the French speakers over at Vulture have provided a loose translation:
Old man: Oh, oh! I'm here! Up here! [He waves.] Good evening!
Little girl: [Reading] Once upon a time, a little prince who needed a friend?
Old man: I've flown almost everywhere in the world, until something miraculous happened.
Little Prince: Please, draw me a sheep.
Old man: I've always wanted to find someone to share my story with, but I think this world has become too grown-up … It's only the beginning of the story!
The Little Prince is out next year, and the English version will feature voicework from James Franco, Rachel McAdams, and Jeff Bridges.
---