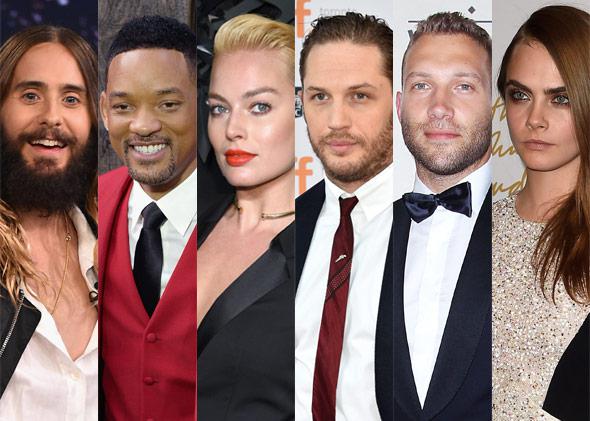 In October, Warner Bros. and DC Comics announced their plan to release 10 new superhero films in the next six years. One of those films is Suicide Squad, an adaptation of the comic book series that sees the world's most powerful supervillains recruited by the government for one last—and yes, suicidal—shot at redemption. The cast is now set, and suffice to say that the star power on display is blinding.
Leading the team are Will Smith as Deadshot, Jared Leto as the Joker, and Tom Hardy as Rick Flagg.* Harley Quinn (Margot Robbie), Boomerang (Jai Courtney), and Enchantress (Cara Delevingne) flesh out the squad, and David Ayer, director of the ultra-gritty, ultra-macho World War II thriller Fury, will direct. For all the big names here, it's the lesser-known Robbie who may steal the show: She was a revelation in Wolf of Wall Street, matching and at times besting the likes of Leo DiCaprio and Jonah Hill.
The film isn't out until 2016, but it's worth noting that Warner Bros. has long viewed Suicide Squad as the Oceans 11 of comic book movies, and they've now locked up a cast commensurate with that description.
*Correction, Dec. 2, 2014: This article originally misstated that Will Smith would play Deadpool in Suicide Squad. He will play Deadshot.

---