Stacy Kranitz doesn't shy away from violent, uncomfortable situations—as a photographer of cockfights and drunk, bloody, rowdy men, they're practically her specialty. 
That's part of what drew her, as well as her friend and fellow photographer Marisha Camp, to photograph American re-enactors of Germans in World War II for her series "Targets Unknown." Half out of necessity—those who attend the re-enactments are required to dress for the occasion—and half out of a desire to test the boundaries between subject and artist, Kranitz became an active member in the events she photographed.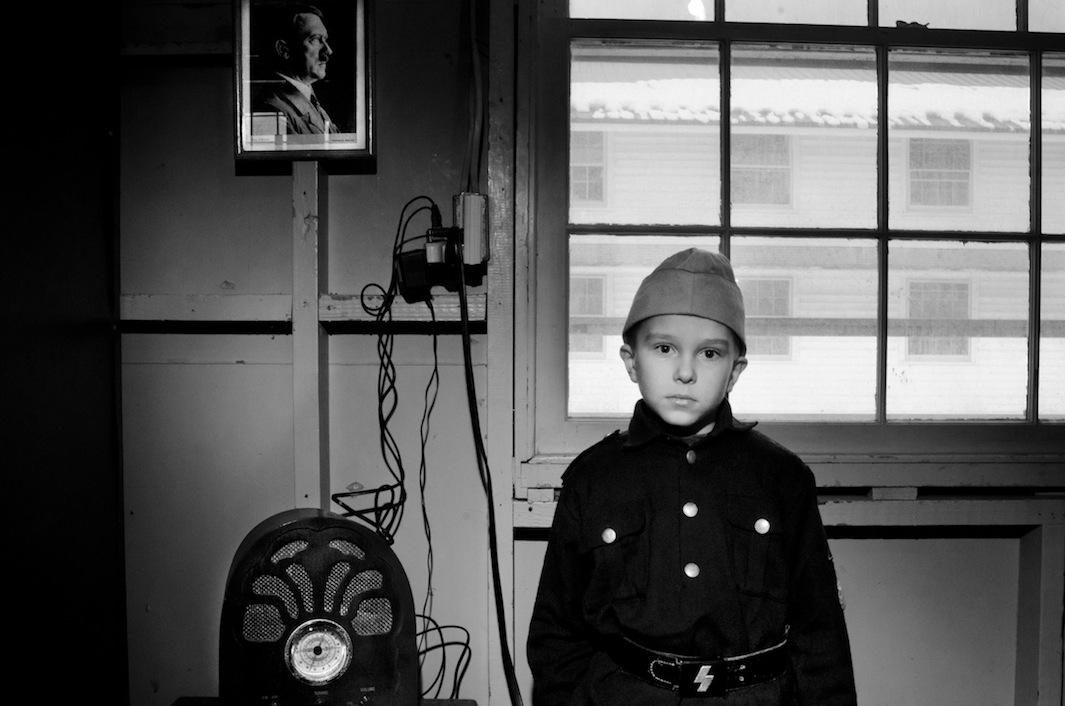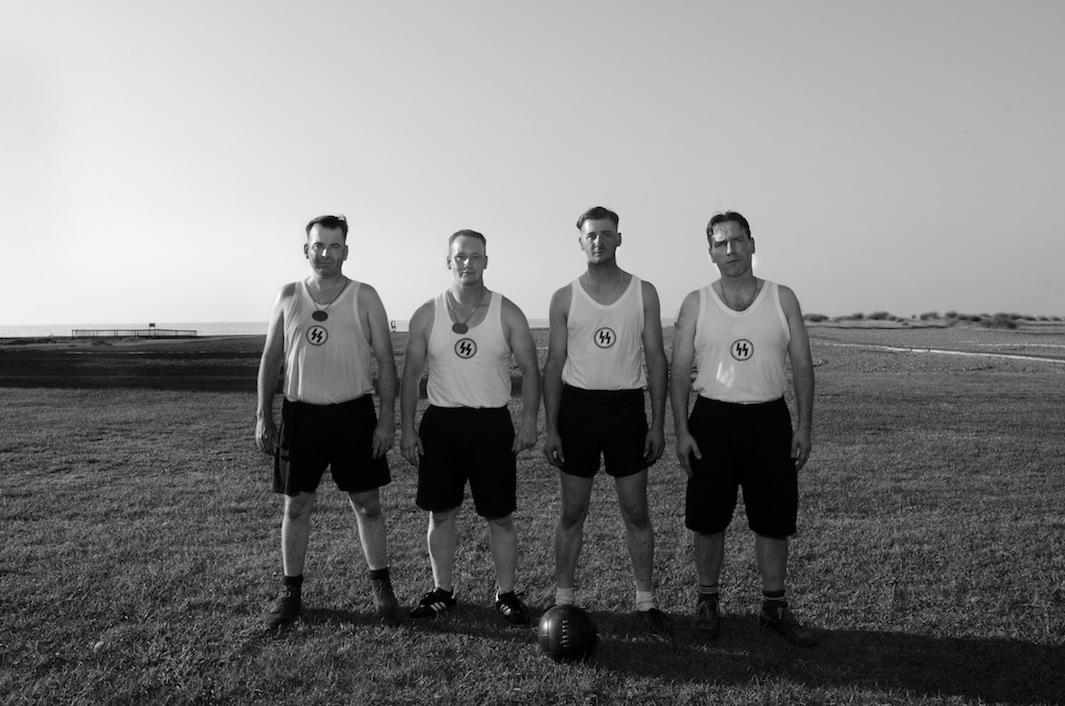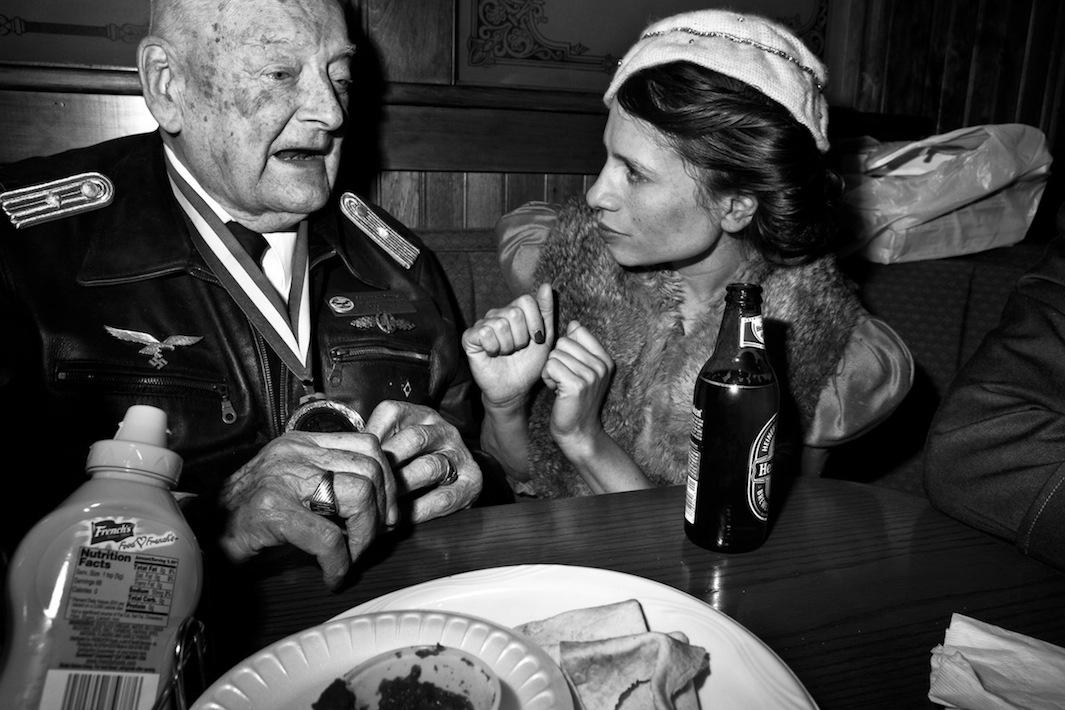 For three consecutive years, Kranitz participated in nearly weeklong Battle of the Bulge re-enactments at Fort Indiantown Gap in Annville, Pennsylvania. She took on the part of Leni Riefenstahl—the "super brilliant," "gifted," but ultimately "fucked up" German filmmaker behind the infamous Nazi propaganda film Triumph of the Will—with whom she'd been fascinated since she was 15. 
While Kranitz and Camp were mostly well-liked at the Pennsylvania event, their presence was always contentious. They were the subject of many suspicious message board threads, and were once nearly told to leave an event. It didn't help that, at the beginning, Kranitz's Riefenstahl costume was "awful" and she mostly failed to cover up her modern Nikon camera with the prescribed historical camouflage.
To make matters worse, Kranitz is Jewish, a fact that didn't escape her subjects, some of whom had histories as members of hate groups. Initially, she was accused of being an Israeli spy, and once, while hanging out at a recreated French Resistance café, she was singled out by Gestapo re-enactors, taken outside, and "shot."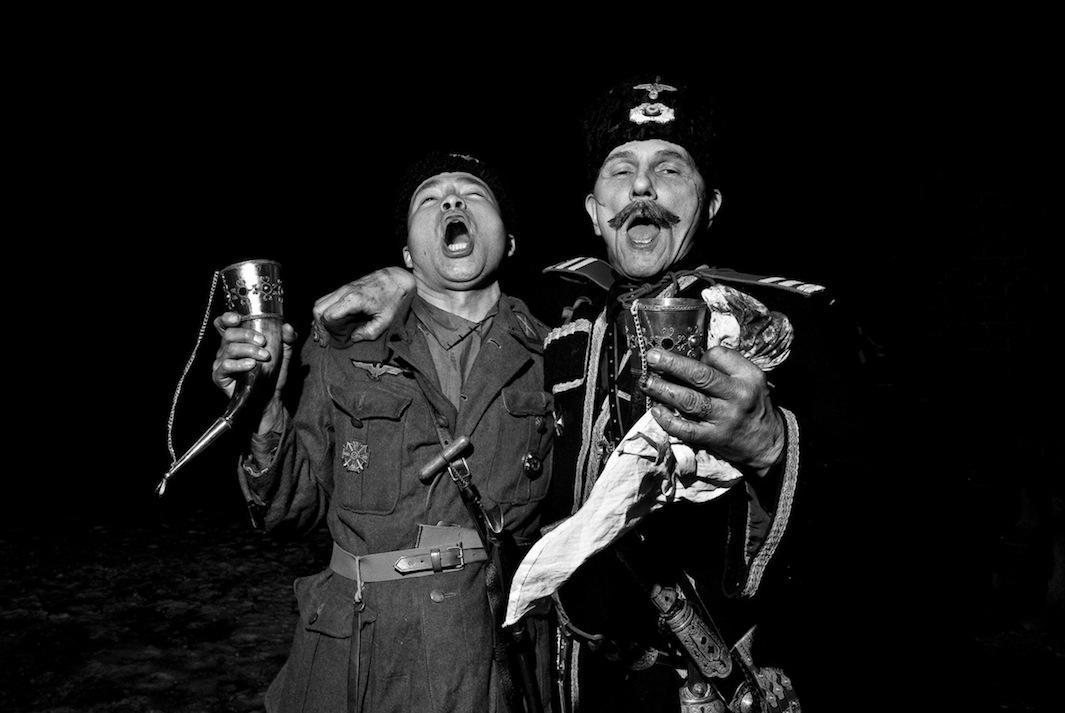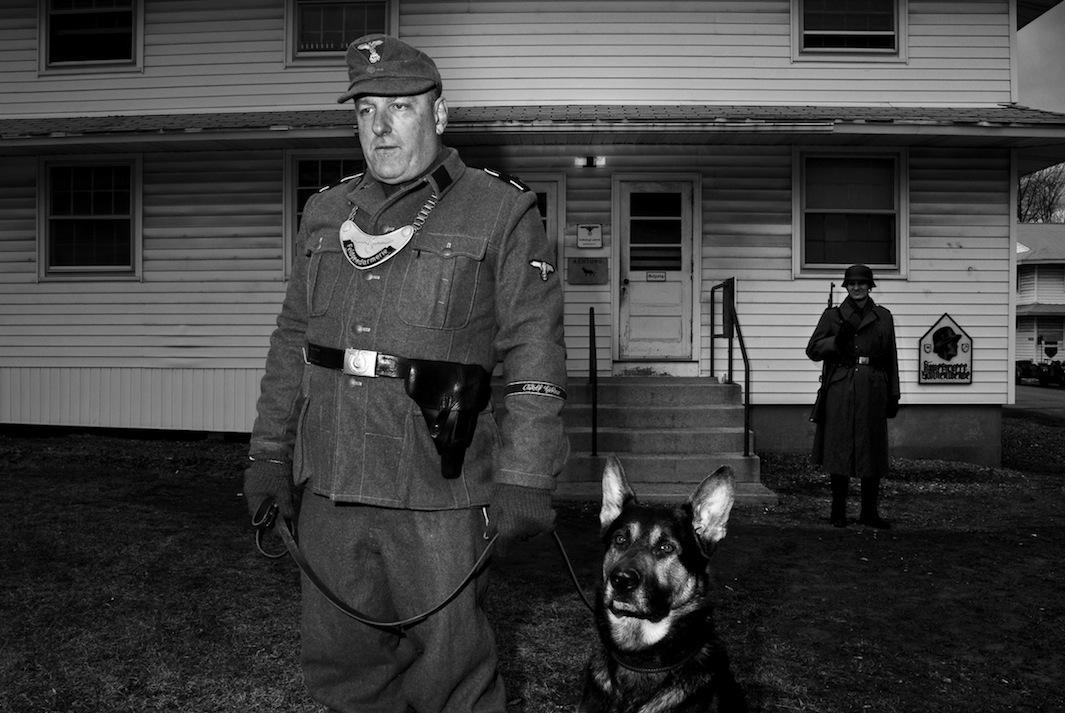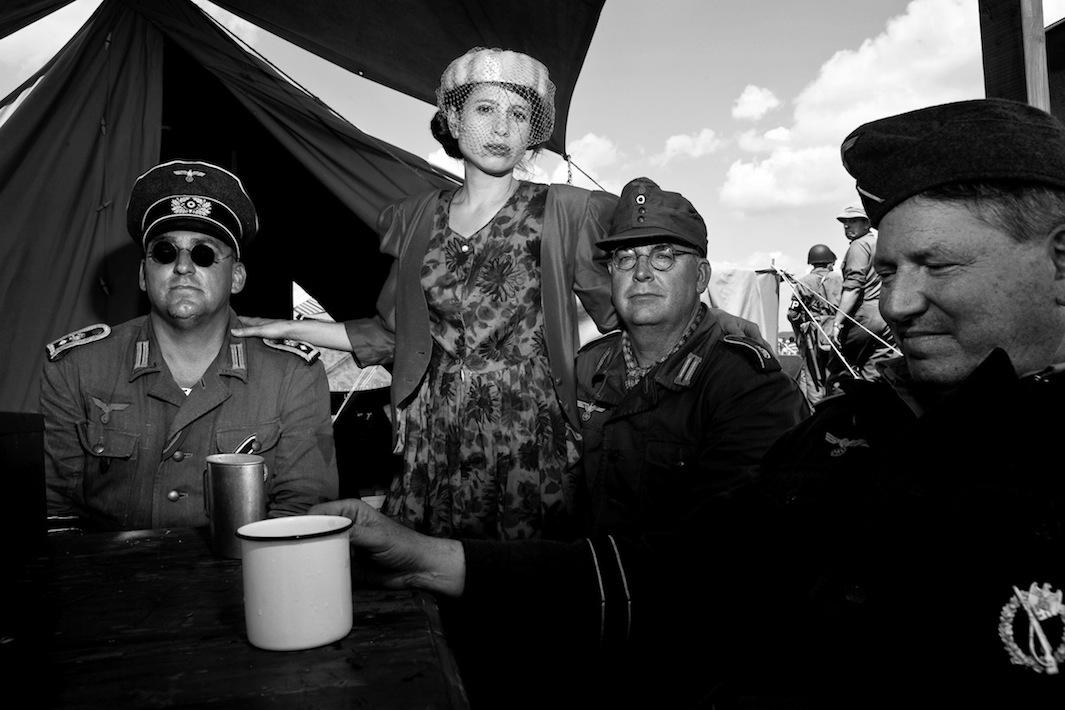 Kranitz's interest in murky, imperfect characters and narratives shows in her photos, which reveal the joy, strangeness, and latent terror of events in which people spend quality time with their families, explore their passions, and get drunk—all while wielding guns and dressing as some of the 20th century's greatest villains. Meanwhile, Camp's photos of Kranitz flirting, drinking, and celebrating with her subjects serve as a barrier to those who might see her project as a condemnation of their actions.
"My work is about having a conversation, and it's meant to be contentious and confusing. It's not meant to say, 'This is wrong—now you see it,' " she said. "What's interesting to me is how this relates to our contemporary political landscape."