Beyond the tales within their pages, old books have stories of their own. The weathered and sometimes seriously battered books in Simon Brown's ongoing series, "The Weight of Knowledge," which is on view at Benrubi Gallery in New York City until Dec. 20, are prime examples.
The London-based photographer's teenage son was struggling to study for his GCSE exams a few years ago when Brown came up with an idea to cheer him up. In his studio, Brown stacked a bunch of books from his own collection on top of a school desk and snapped a picture.
"I called the photo "The Impossible Weight of Knowledge," to allude to how difficult learning can be," Brown said. "My son's a very well-tempered person. He thought it was a good joke.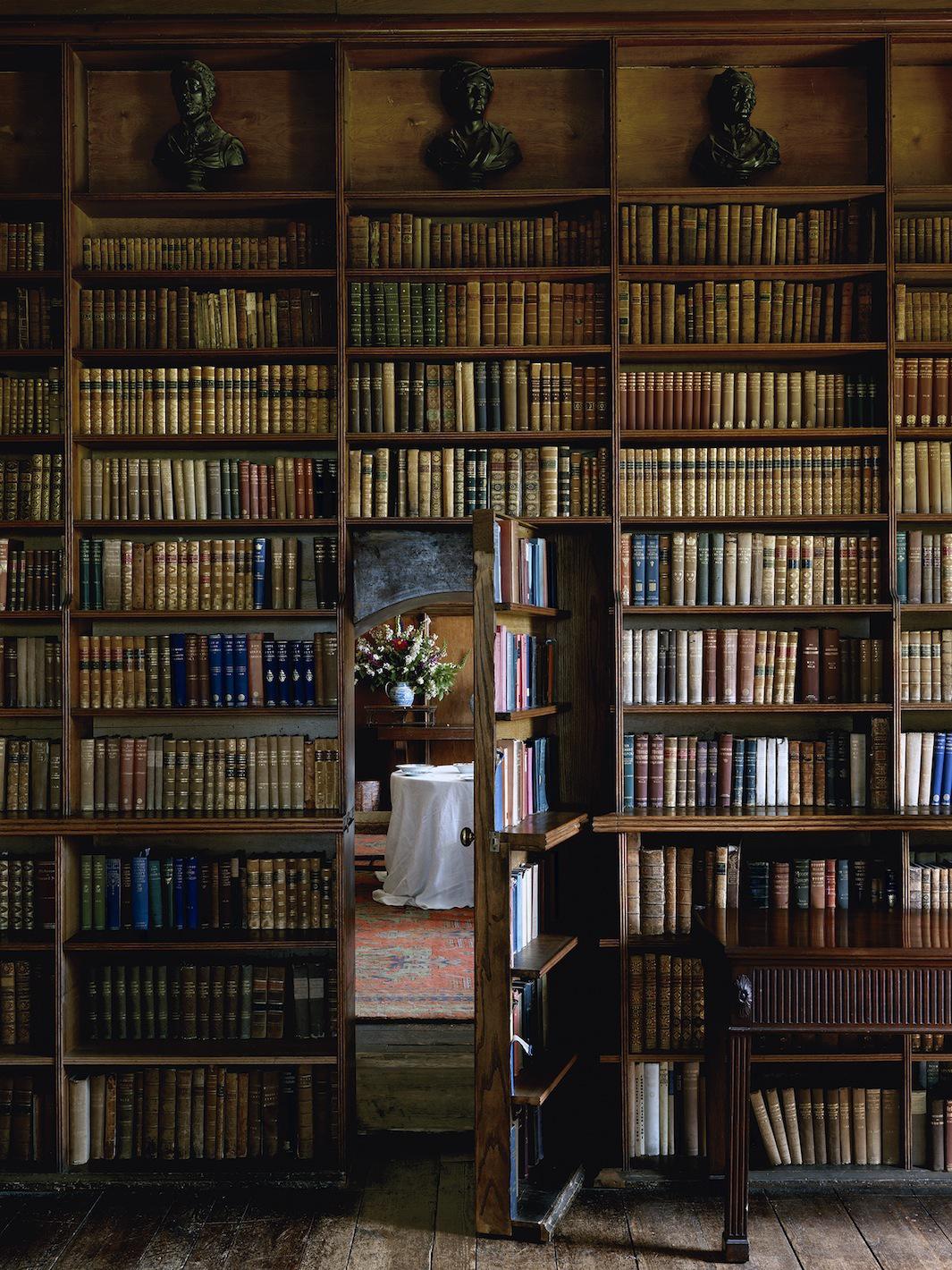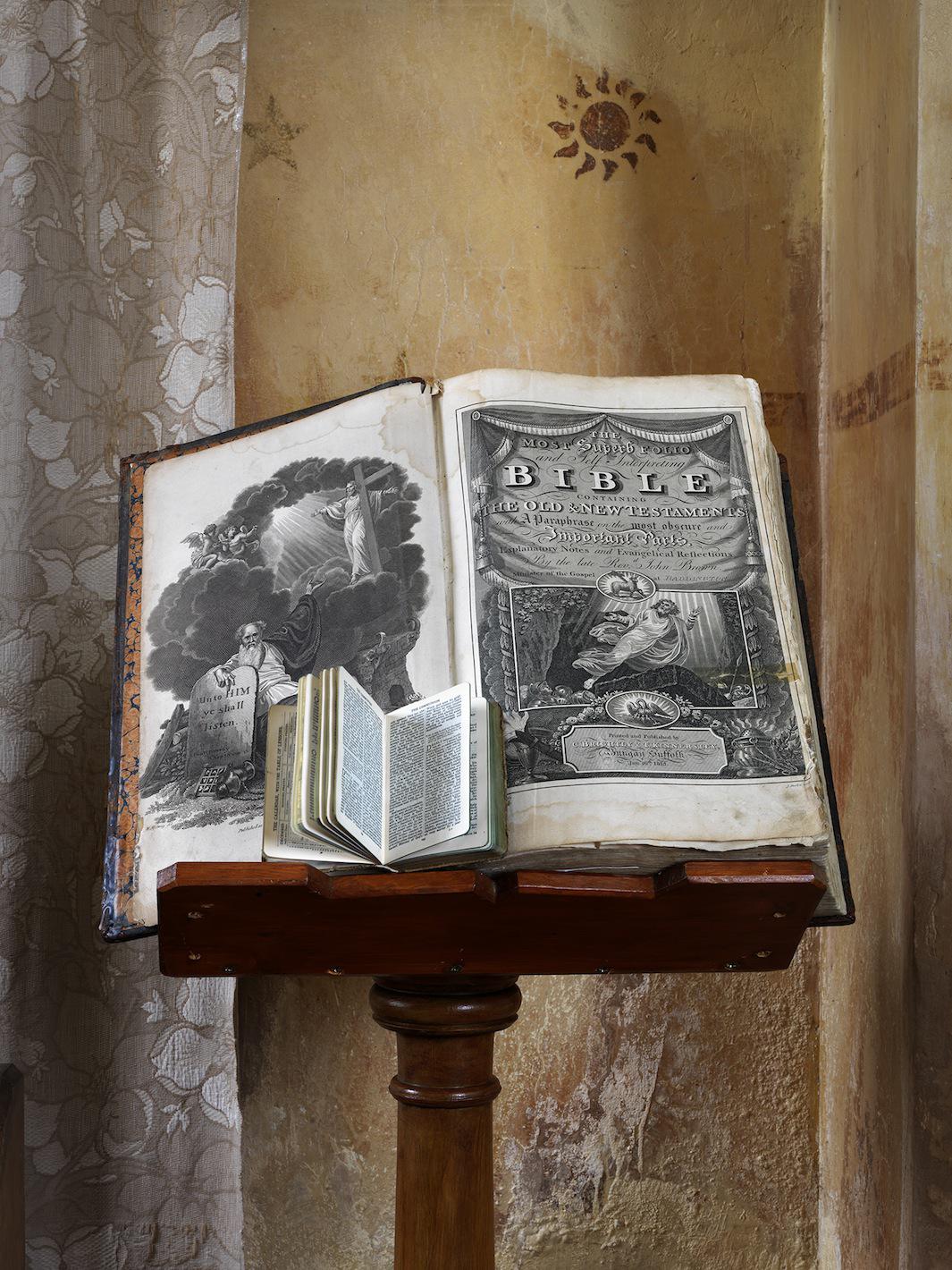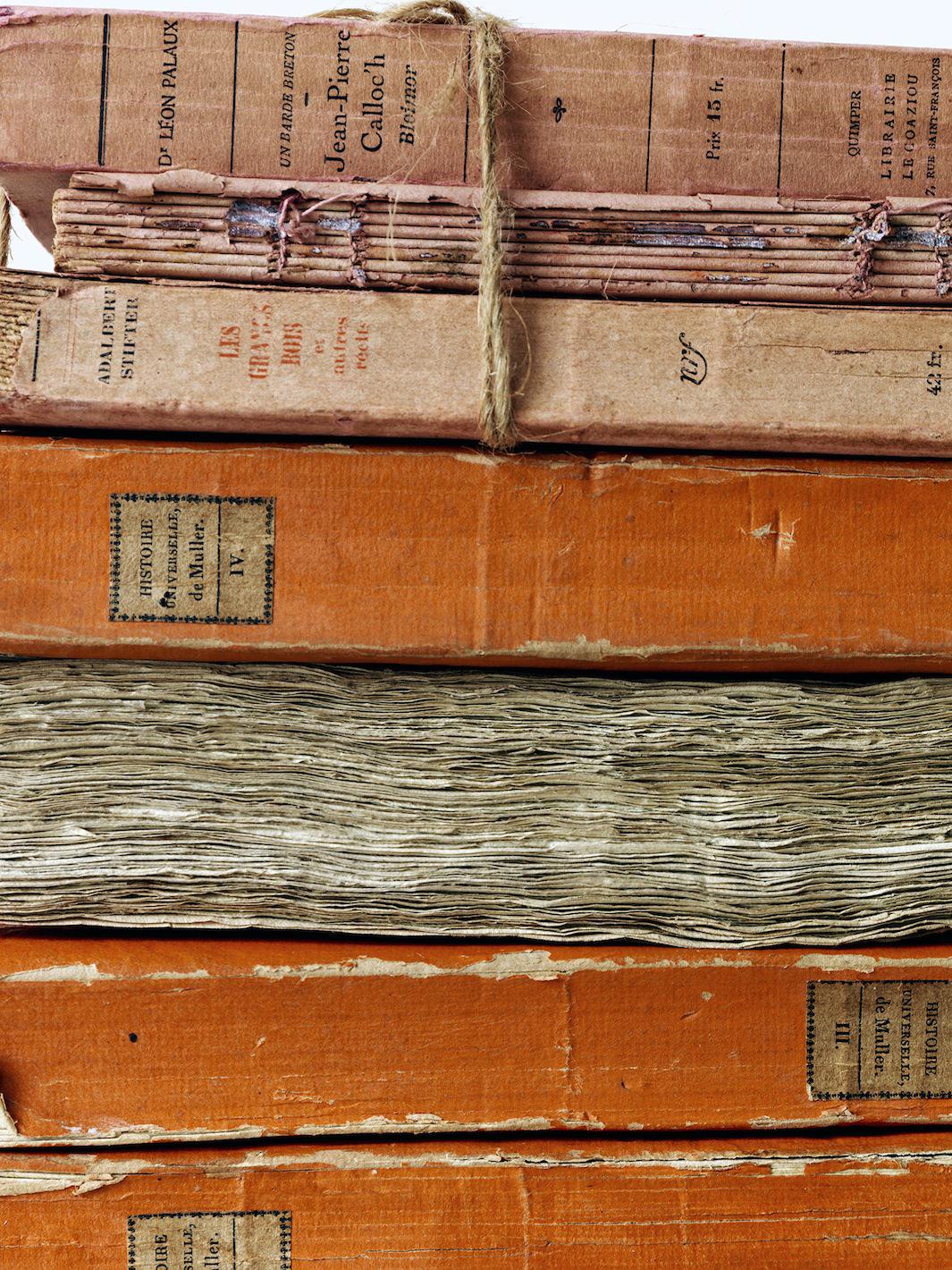 After that, Brown started photographing other books whose worn appearances give them character and a sense of history. Some of those books are from his collection. Others are books he spotted while working on assignments for other projects in Great Britain, Ireland, and France. The photo, "Books Saved from the Fire", for instance, was taken while photographing a French chateau for the book, Romantic French Homes.
"Another picture was shot in a very grand English country house. I just sort of sneaked the picture into a shoot I was doing there. I was in the library and quickly stacked a whole load of books and snapped the picture and put them all back in the correct order," he said. "What I hadn't realized was that some of the books were from the 16th and 17th centuries and completely priceless. I could have gotten into a lot of trouble if I'd broken one."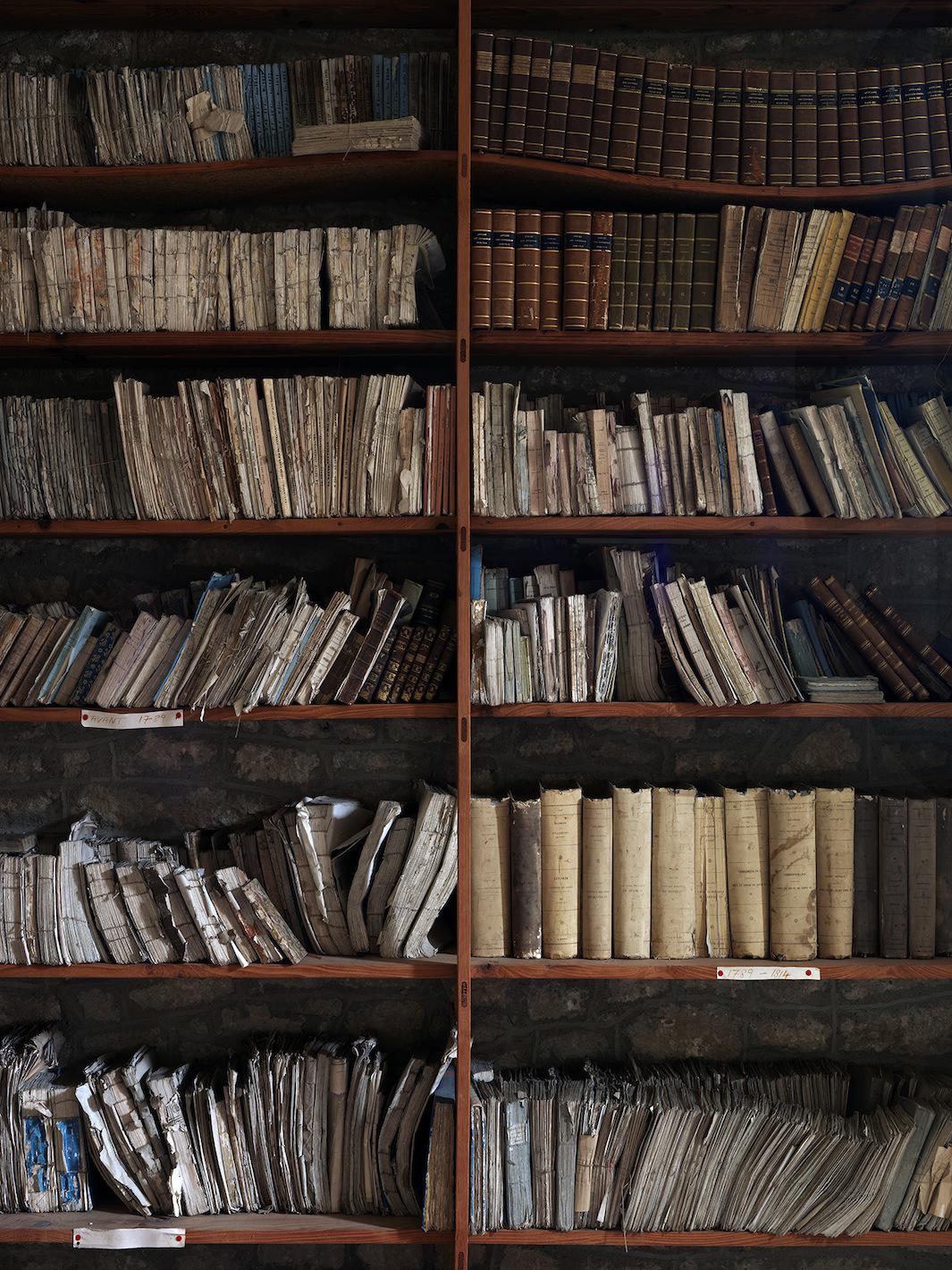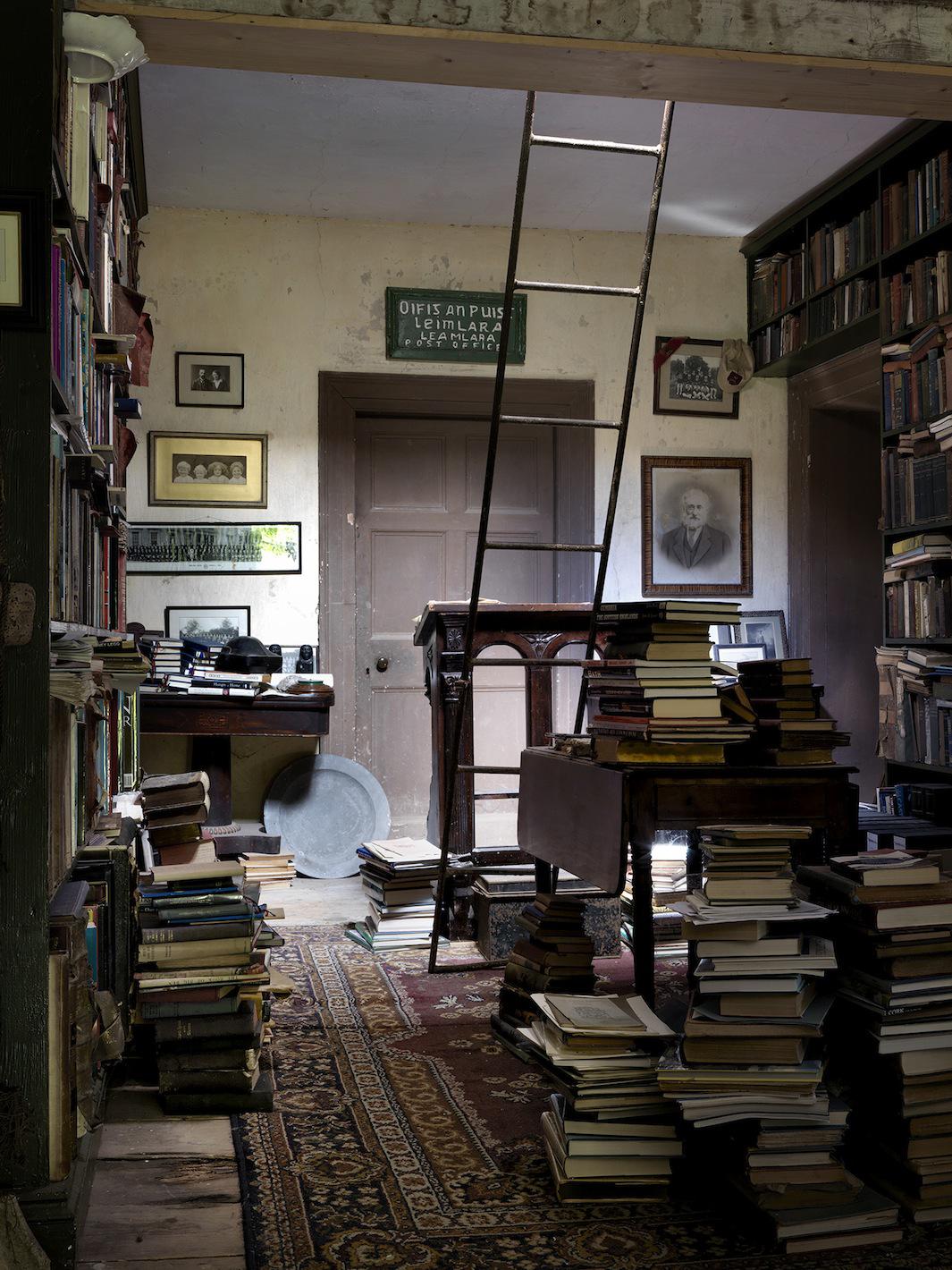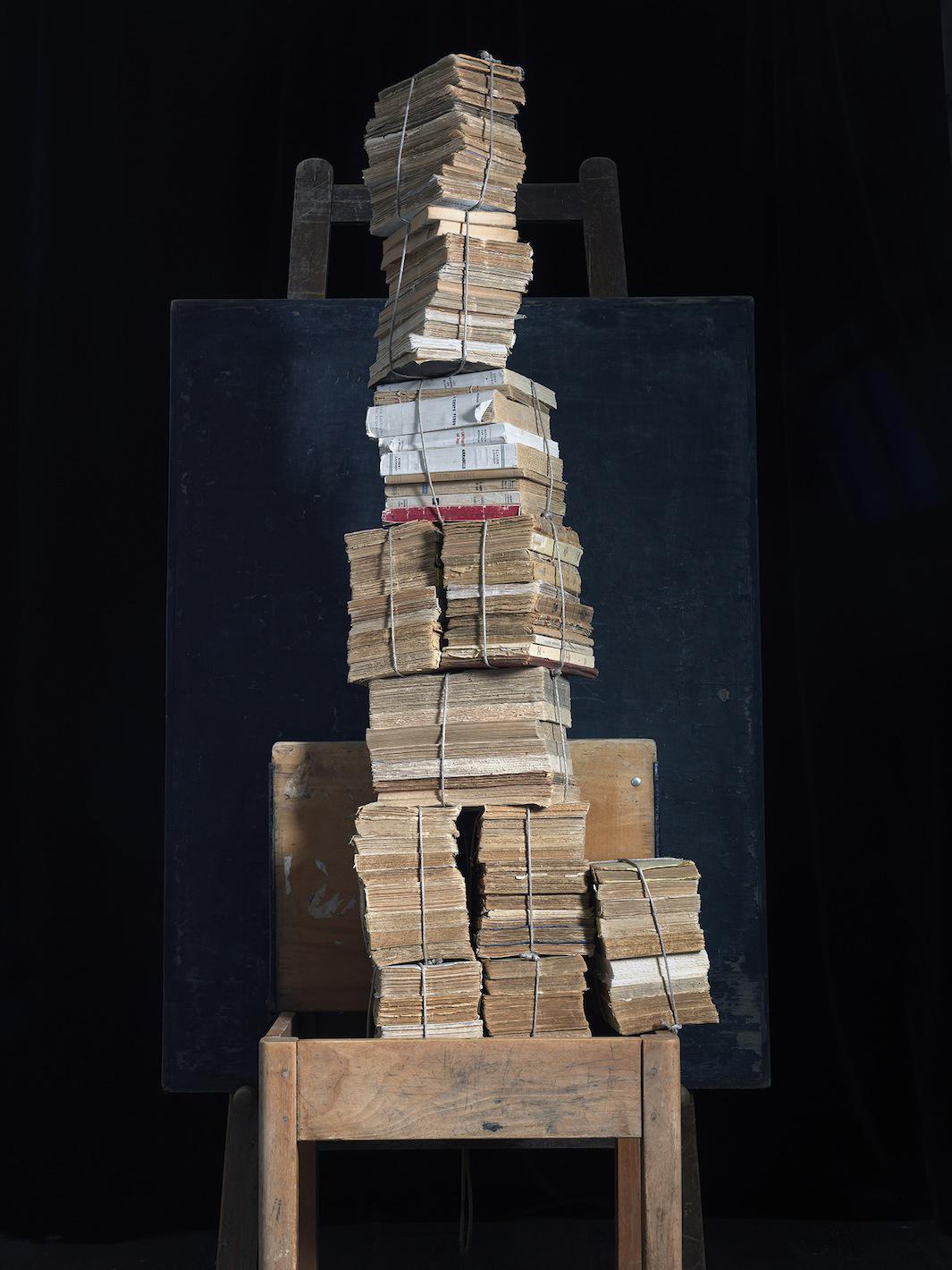 On occasions when the books' surroundings are as beautiful as the books themselves, Brown takes a wide shot, providing glimpses into stunning libraries and living rooms. Other times he shoots close-up, focusing on the texture and color at the micro level. Brown always shoots the books in natural daylight because that light, like the books themselves, is always "a tiny bit wrong." He also likes to balance the books on top of one another in his photos because of the tension it produces for the viewer.
Just as viewers might wonder whether those books are going to topple over, Brown says, one might wonder about the fate of books in general in an increasingly digital world. Brown has pondered that question himself, but after spending so much time with such ancient and resilient objects, he's come to conclude that books aren't going away. 
"With the rise of the digital age, there was an expectation that books were going away, but they're not going away. They've sort of been reinvented. They have a beauty, a permanency. They're here to stay."