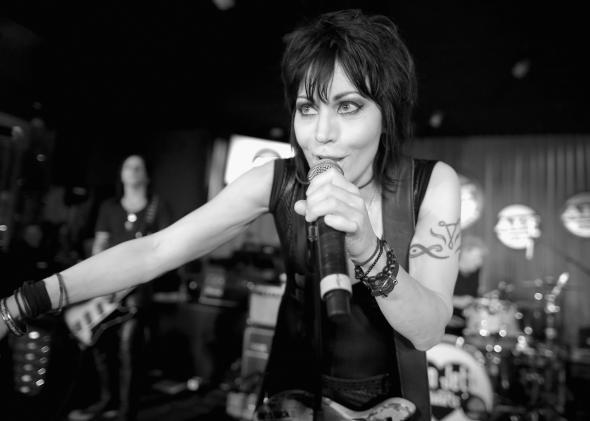 After sharing the list of nominees for its 2015 class in October, on Tuesday the Rock and Roll Hall of Fame announced the eight acts it will induct at next year's ceremony. Green Day, as we predicted, made the final cut. Going into the hall along with them are Joan Jett and the Blackhearts, Lou Reed, Bill Withers, The Paul Butterfield Blues Band, and Stevie Ray Vaughan & Double Trouble.
Ringo Starr has been selected for this year's Award for Musical Excellence, making him the final Beatles member to enter the hall as a solo artist. And The "5" Royales will receive the Early Influence Award, which last went to Freddie King in 2012. N.W.A., Nine Inch Nails, The Smiths, Chic, Sting, and Kraftwerk were also on the 2015 ballot, but were not picked to be inducted next year. (Chic has now been nominated nine times, but the disco-averse Rock Hall, though it did crack the door open for Donna Summer in 2012, has shut Nile Rodgers and co. out of the club each time.)
The induction ceremony will take place in Cleveland on April 18, 2015 and will air on HBO in May.
Previously
Green Day Deserve to Go Into the Rock and Roll Hall of Fame Next Year
---