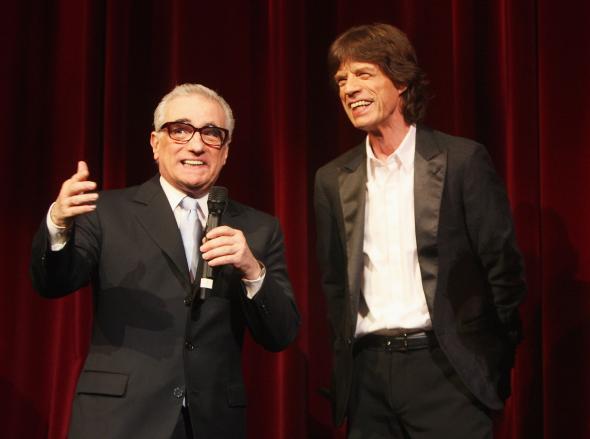 HBO has just made an intriguing announcement: A new drama produced by Mick Jagger and Martin Scorsese has been ordered to series. The "Untitled Rock & Roll Project" is described like so:
Set in 1970s New York, the series will explore the drug- and sex-fueled music business as punk and disco were breaking out, all through the eyes of a record executive trying to resurrect his label and find the next new sound.
As he did with Boardwalk Empire (which he also exec-produced), Scorsese is set to direct the pilot episode. He'll be reunited with showrunner Terrence Winter, the creator of Boardwalk Empire. The cast is an interesting bunch: Bobby Canavale (as the record executive), Olivia Wilde (his wife), Ray Romano (one of his partners), Juno Temple (an assistant at the record label), Andrew "Dice" Clay ("the cocaine-fueled owner of a chain of radio stations"). And the character descriptions have a distinctly Scorsese ring: "mob boss," "nurturing yet with an explosive temper," etc. You can check out the full cast list here.
There's little to go on now and no release date yet, but the amount of talent involved has certainly got me curious. In the meantime, shall we follow James Poniewozik's lead and start naming this untitled project? Exile on Mean Streets has got my vote.
---