The Hells Angels may have loomed large in 1960s American culture, but they're alive and well in Norway.
There's more than one stereotype shattered in Marcel Leliënhof's book Helvetes Engler—Hells Angels MC Norway: Besides being Norwegian and existing in the 21st century, the motorcycle gangs Leliënhof photographed for five years had none of the law-breaking, violent tendencies of the group described in Hunter S. Thompson's 1966 book Hell's Angels: The Strange and Terrible Saga.
"The first Norwegian chapter of the Hells Angels started in 1992 and was probably as wild as their U.S. brothers then. But the club as it is now is not what I expected after reading Thompson," Leliënhof said via email. "It is a tight-knit brotherhood of guys who have known each other for a long time and who have sacrificed much to become who they are."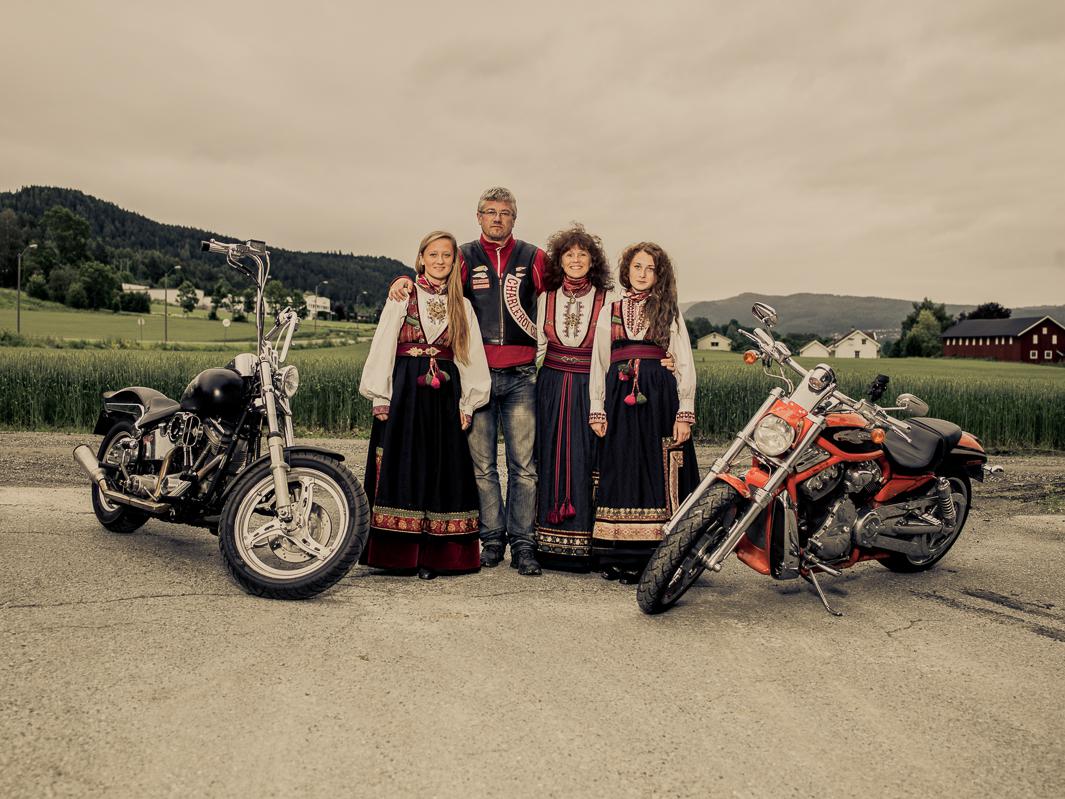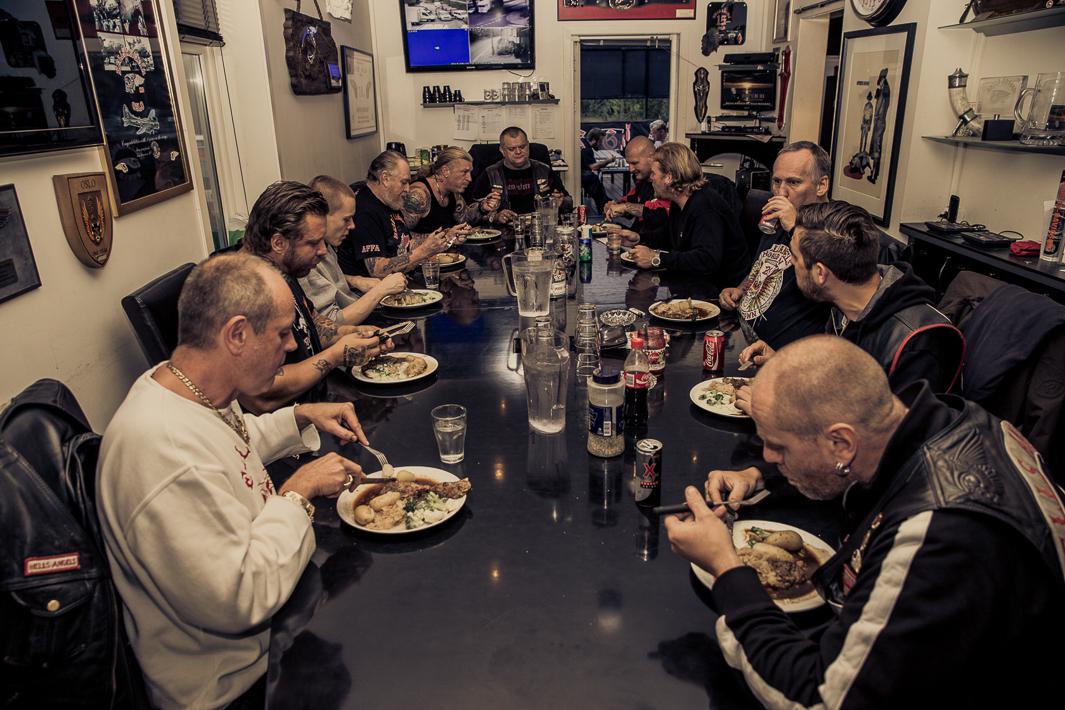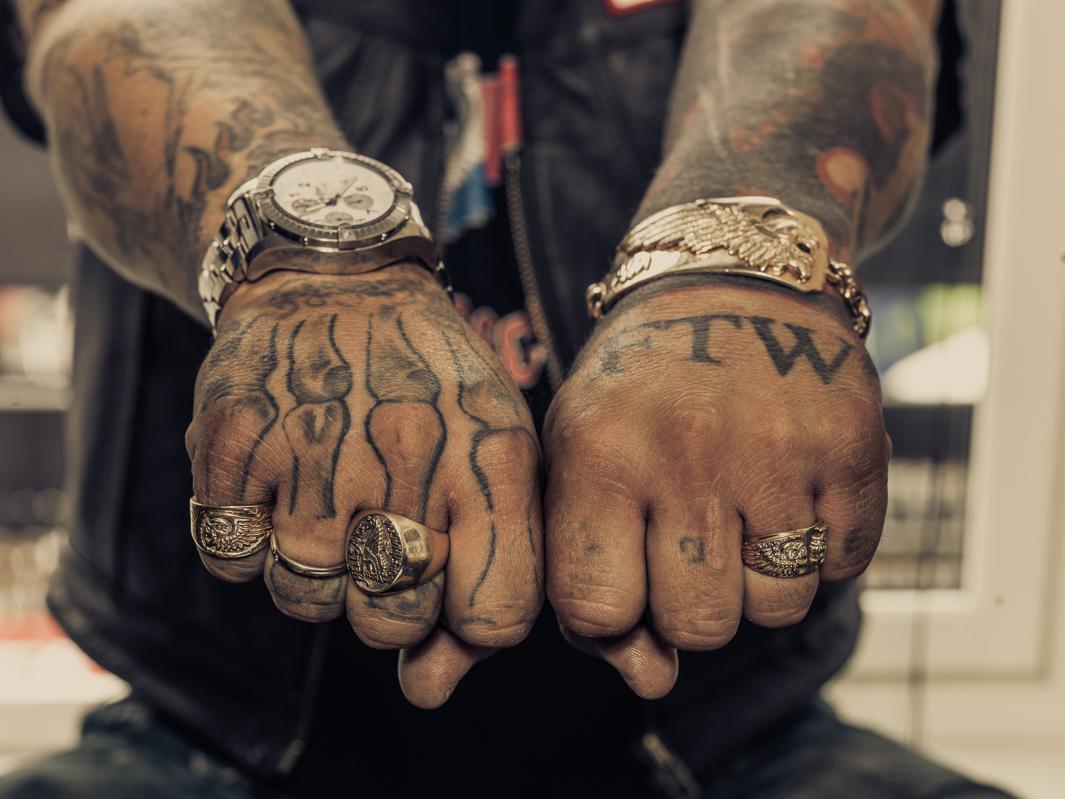 Norway is a small country of about 5 million people, but it has nine chapters of the Hells Angels Motorcycle Club and more than 100 members total. But before Leliënhof could start his project, he needed approval from Hells Angels Europe and Hells Angels MC World, a process that took three years. Even after that, gaining the trust of individuals within the local organizations took time.
"I have stayed at all the clubhouses in Norway. This is the only way to make a project like this work. You have to earn people's trust, and the only way to really understand others and to tell a truthful story is to get to know them over time," he said.
As in the United States, biker gangs in Norway have a history of behavior that contributed to a criminal reputation: In 1997, for example, the Great Nordic Biker War reached the country when a car bomb exploded outside the headquarters of the Bandidos, the Angels' rival club, killing a bystander. But the Hells Angels MC Norway Leliënhof traveled with "is not a club of boy scouts, nor it is a club with a bunch of rabid lunatics with guns in one hand and drugs in the other."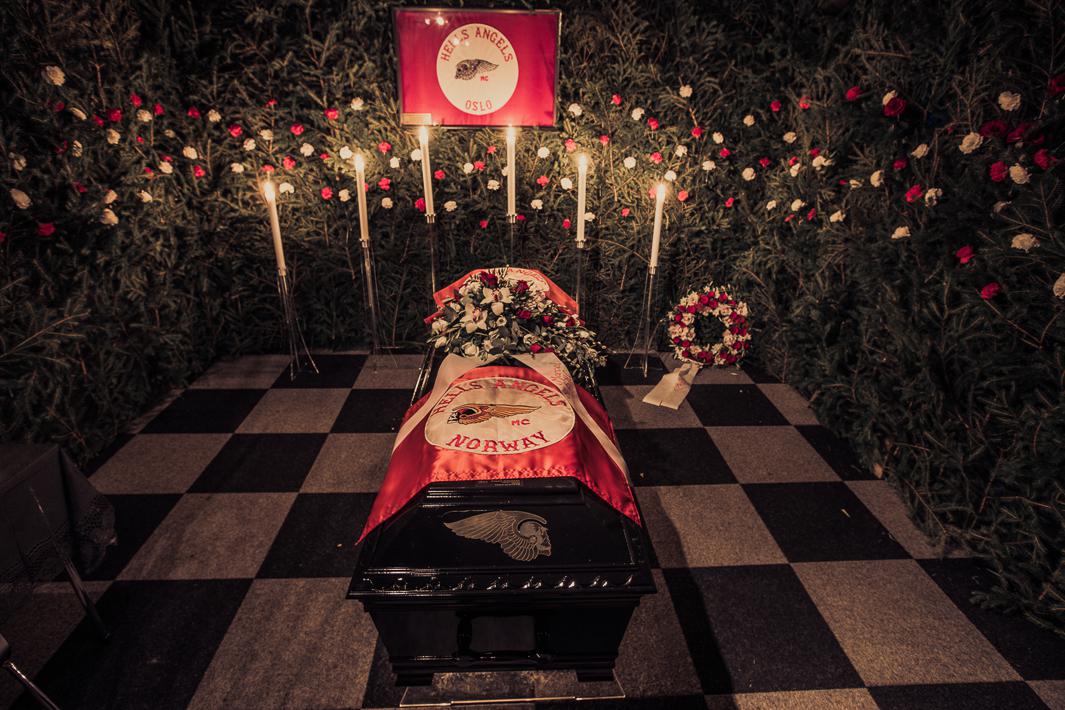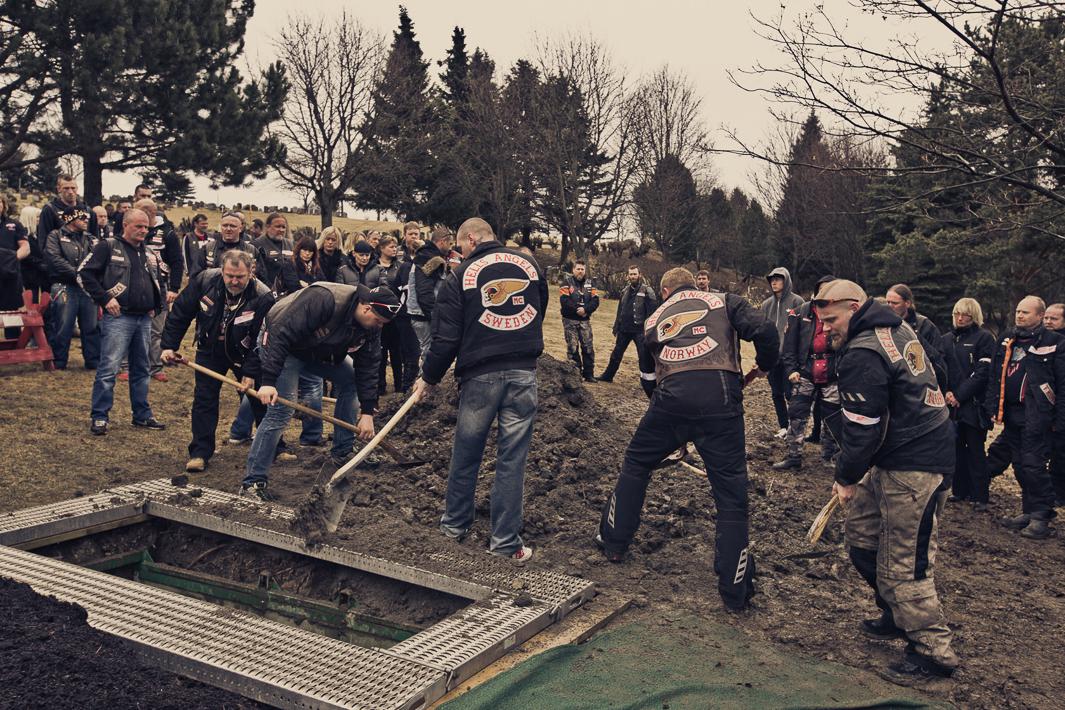 Leliënhof, a former self-described punk, has photographed other subcultures in the past, including skinheads and rockabillies. He said doing so has spurred his creativity, and satisfied his urge to explore the "darker side of life," which is why he continues to travel and party with the Angels to this day.
"I feel that subcultures are important and bold creative forces in Western society—before they are consumed by commercial interests," he said. "These groups of people are willing to live on the edge of society and are made up by individuals that challenge what the mainstream considers to be interesting or acceptable. As a result, they make for great stories to tell."