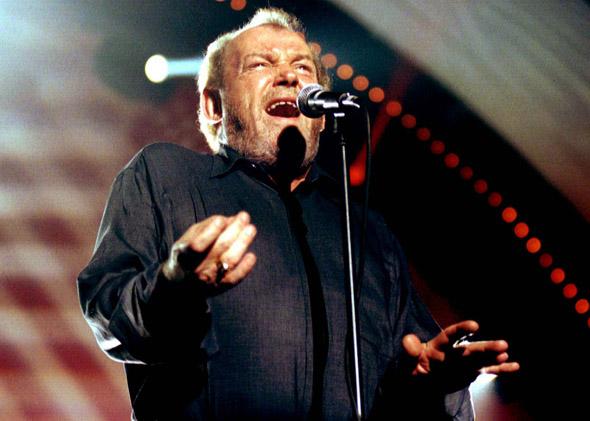 British singer Joe Cocker, famous for his intense, growly performances of songs like The Beatles' "With a Little Help From My Friends," died this morning from lung cancer. He was 70 years old.
Cocker's iconic version of "With a Little Help From My Friends" was a drastic reworking of the original, giving the song an extended introduction with wailing organs and guitars, and stretching it out for several minutes. Cocker's version went to No. 1 in the United Kingdom in 1968 and later became the opening theme for The Wonder Years, though his most famous performance came at Woodstock in 1969.
Cocker also had a major hit in 1975 with his version of "You Are So Beautiful." He was known above all for his throat-tearing screams and flailing body movements—both often reminiscent of Ray Charles—which were famously parodied by John Belushi. Those looking for the quintessential Cocker moment should skip to about 4:45 in the video above. There was never any questioning Cocker's passion.
---