In 2013, Jason Houge and his girlfriend began to feed and shelter a group of feral cats in Green Bay, Wisconsin, where they live. As the population grew—at the peak there were around 30 cats—Houge began to take photographs of them with a single lens reflex camera. Many were fearful of the sound the camera made, so Houge switched to his iPhone, shooting in color and then via the PS Express App, converting the images to black and white.
Even with the less conspicuous camera, some of the not so camera-friendly cats still found a way to make photographing them difficult.
"There were some that were hams and some that were quite afraid of the camera," Houge said. "They would either run away or they would rub the front of the camera so I couldn't shoot anything."
Last year, during the cold winter months, Houge and his girlfriend decided to let the cats stay inside their home, a cohabitation that proved to be disastrous.
"Feral cats often do terribly indoors," he said. "We had nearly all of them in the house with the females separated from the males. They are horribly messy and disgusting. They're used to digging in the dirt and going, whether it's the litter box or the carpet they didn't care. It was awful and a huge cleanup after we got them out. I love them but wow, that was a lot of work."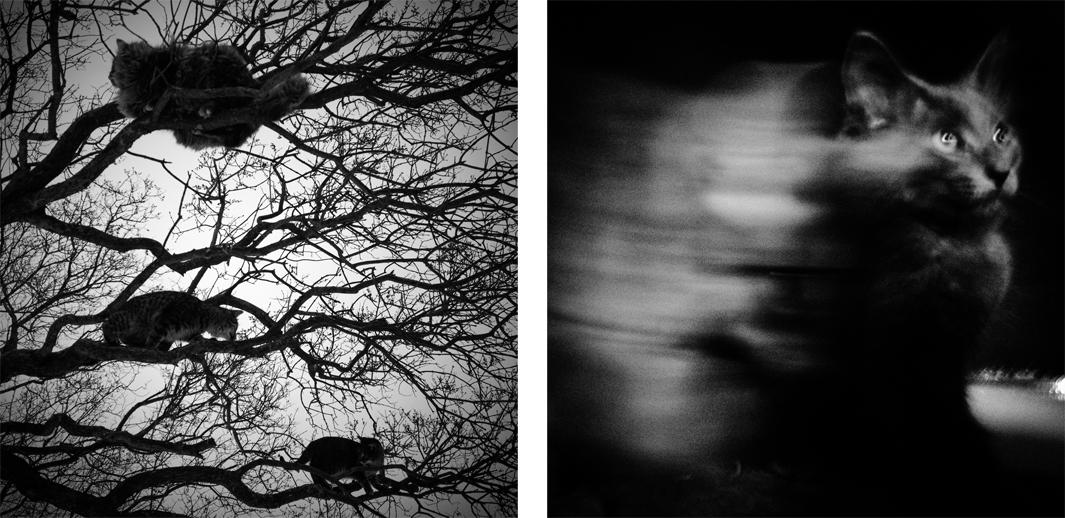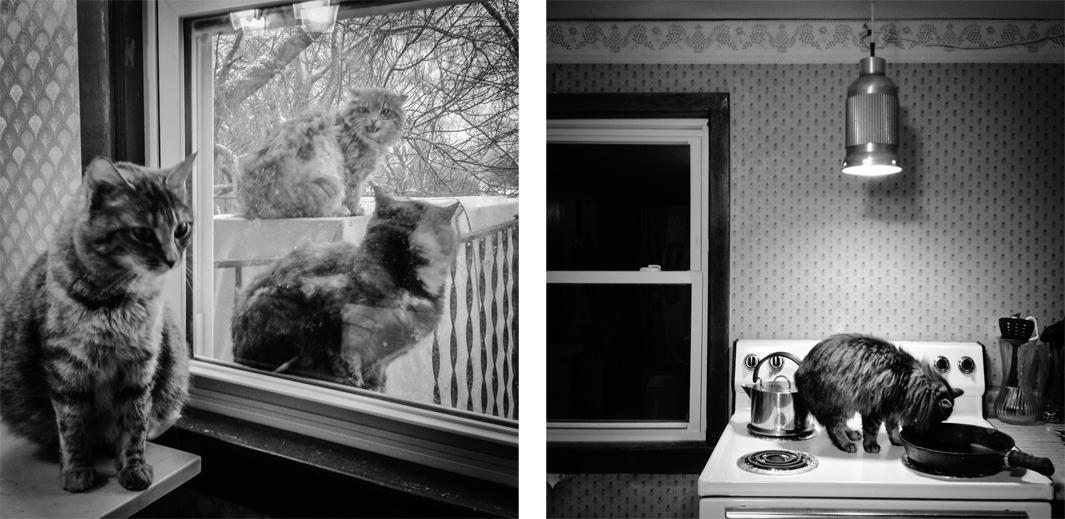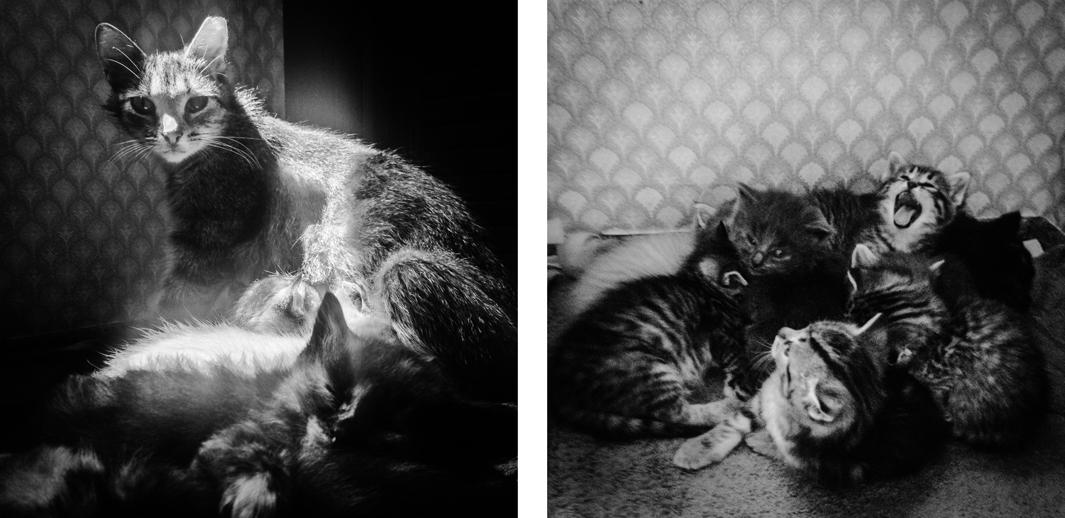 In order to spay and neuter the cats, Houge contacted Cats Anonymous since a good friend of his, Lisa Kay Peters, is on their board of directors. They work with local veterinarians who volunteer to help out with not only the spaying and neutering of the cats but also provide deworming services and sometimes food for hungry cats.
Over the past year, the numbers have dwindled: some left and never came back and all of the kittens born on the property were adopted. He has also stopped taking photos of the cats since he has close to 500 and feels at this point he is only repeating himself. He hopes to turn the project into a book and is currently looking for a publisher.
Houge said his first significant photograph was one he took as a child with his mother's Kodak 110 camera of his brother learning how to ride a bike without training wheels. Creating a photography series about cats wasn't something he ever imagined doing.
"The cats are a fluke for me," he said. "I'm more drawn to the personal experience with the world. For me, photography acts as a door for me to enter to explore things in the world."
"If there is nothing else in these photos of cats that resonates back to my usual work, the two things it does have in common is that during the making of this work I sought to better understand and grow a relationship with my subject, and after the work was over, it has become a voice for a population without one, or with a weak voice."