If you saw Sunday's adorable Google Doodle GIF celebrating the first day of winter, you might have thought the Doodle's colorful, playful style seemed familiar. That's because this is the fourth of cartoonist Eleanor Davis' series of Doodles celebrating the four seasons, which ran throughout 2014. (The summer Doodle didn't run in the Northern Hemisphere.) Davis shared all four with us:
Davis sent us a bunch of her sketches for the Doodle. "Google I had so many good ideas for you," she tweeted. "They did not go for any of my ideas where the OOs were tits."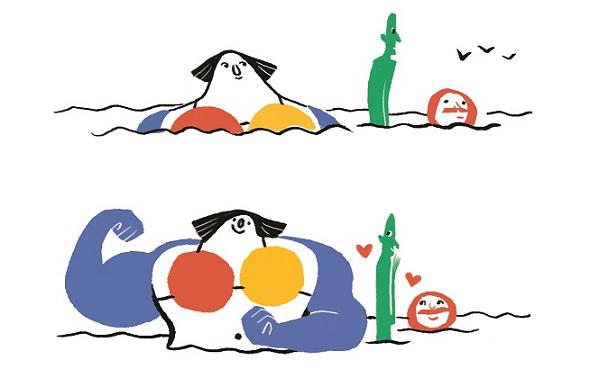 It really seems like the process was completely fun: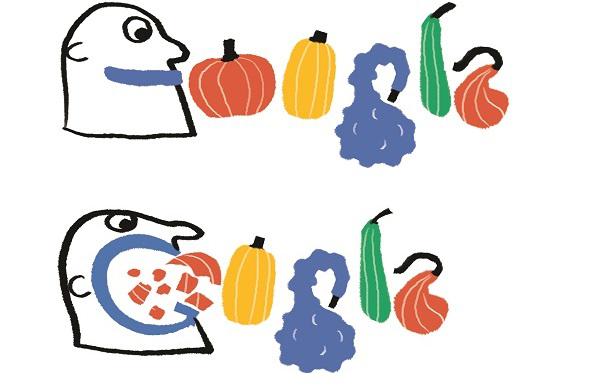 …despite the fact that Google wasn't as into facial hair as she was:



"Haha how about a bunch of straitlaced people get hot & get naked & are secretly covered in tattoos spelling GOOGLE?"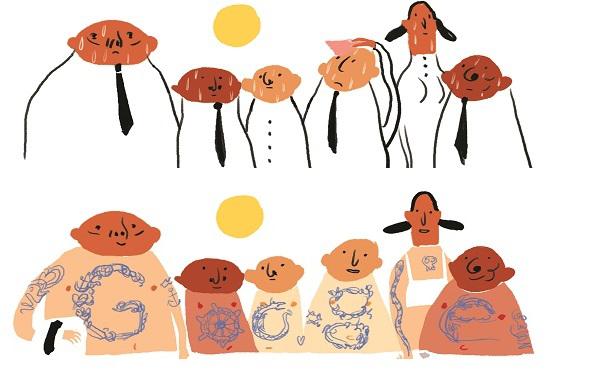 Thanks to Eleanor Davis for letting us reprint these. For goodness' sake, order her fantastic book, How to Be Happy!