In March 2013, David Kasnic was in limbo: He was living in Bowling Green, Kentucky, where he'd gone to college, and waiting to start an internship at the Wall Street Journal in New York. It seemed like as good a time as any to photograph rattlesnakes.
So, along with Ian C. Bates and Matt Eich (whose grizzly photos of Louisiana's alligator industry we've featured on Behold), Kasnic headed to the 55th Annual Sweetwater Rattlesnake Roundup, the country's largest such event.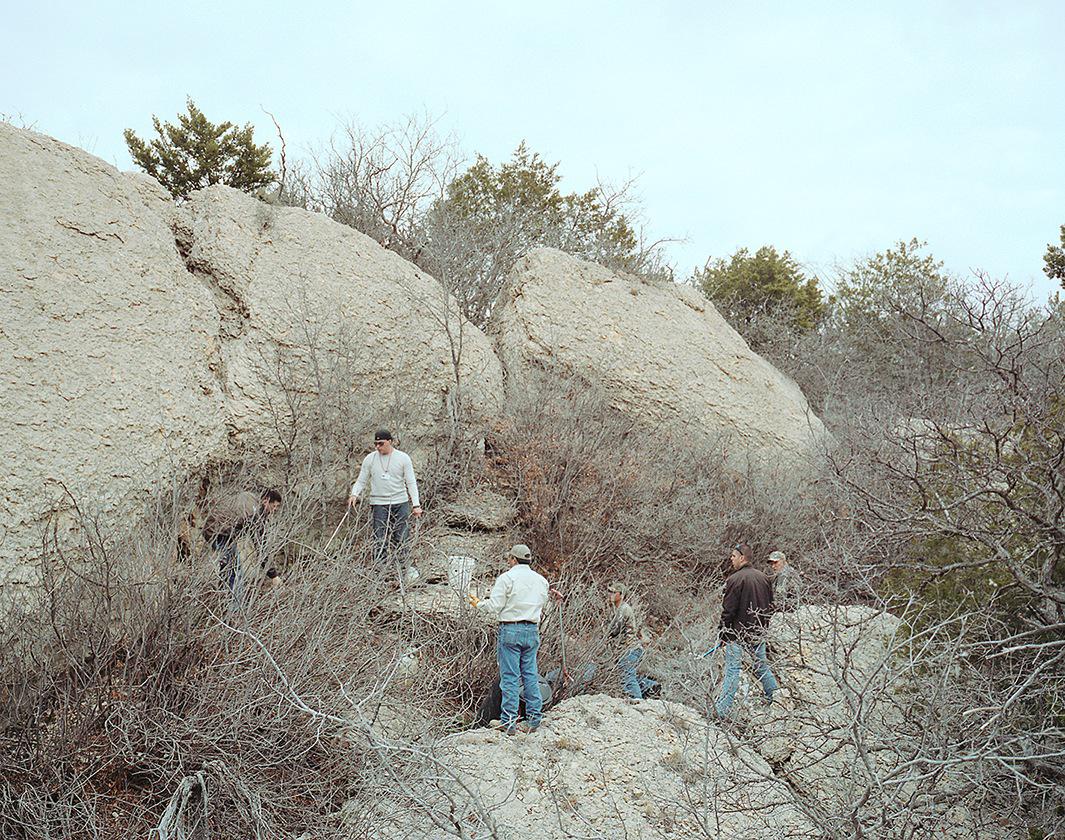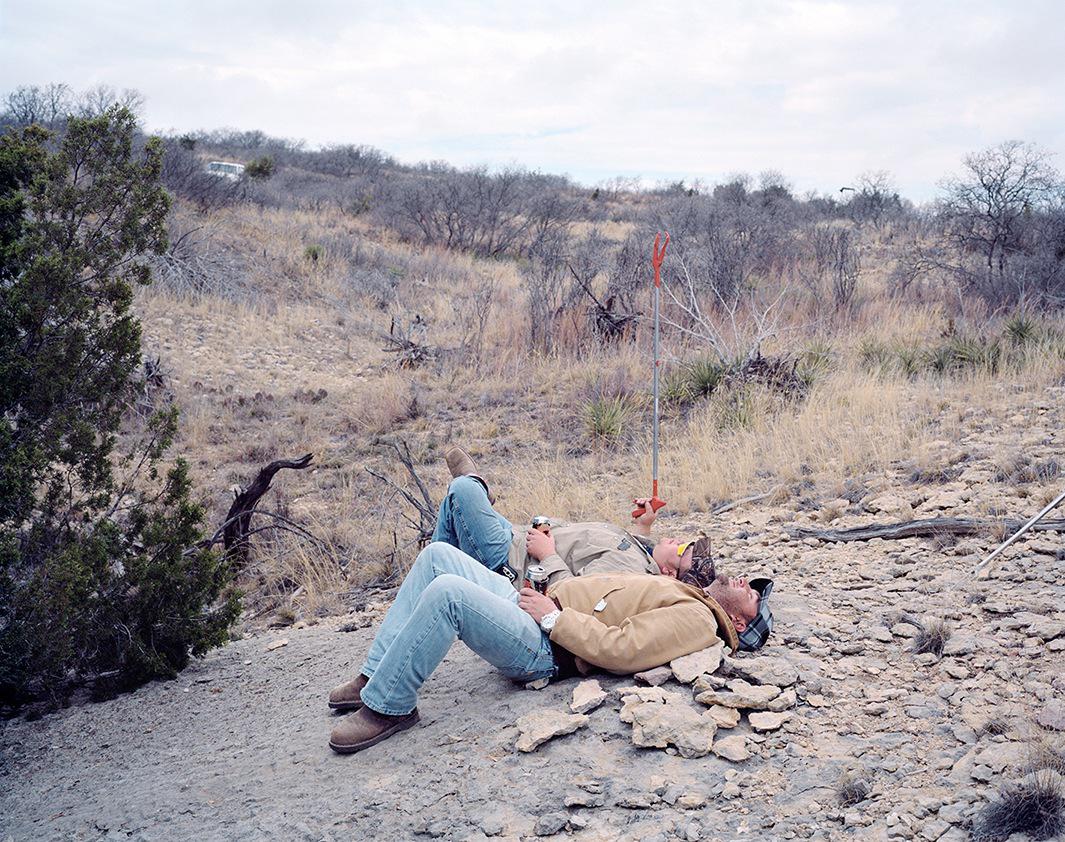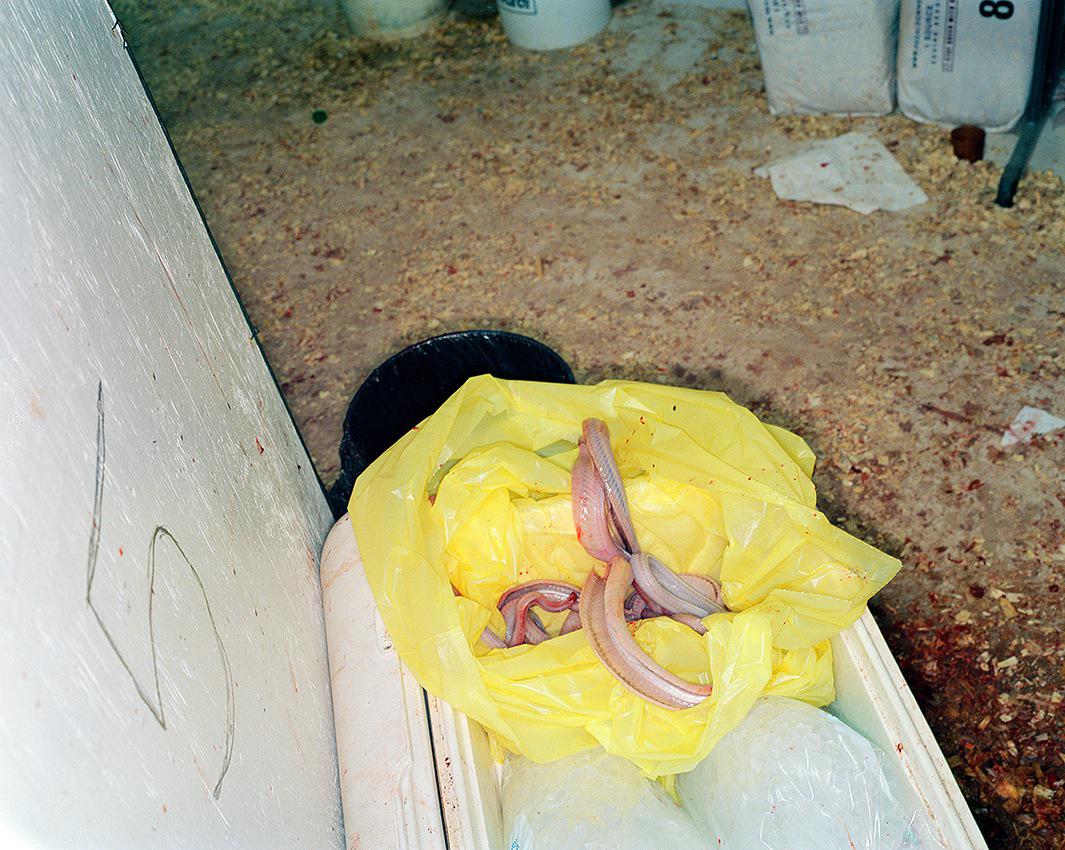 For more than half a century, the event has incentivized hunters to capture hundreds of snakes and bring them to the small town of Sweetwater, Texas, for skinning and eating. The event, which draws thousands from all over the world, brings millions of dollars to Sweetwater.
But animal rights groups have criticized the killings the event condones, and environmentalists object to "gassing," the hunting practice of pumping gas fumes in snake habitats to draw them out into the open. 
Rather than weigh in on that debate, Kasnic decided to focus on the carnival-esque elements of the event, like the Miss Snake Charmer pageant and the rattlesnake-eating contest. And generally, he was more interested in the people at the event than the reptiles.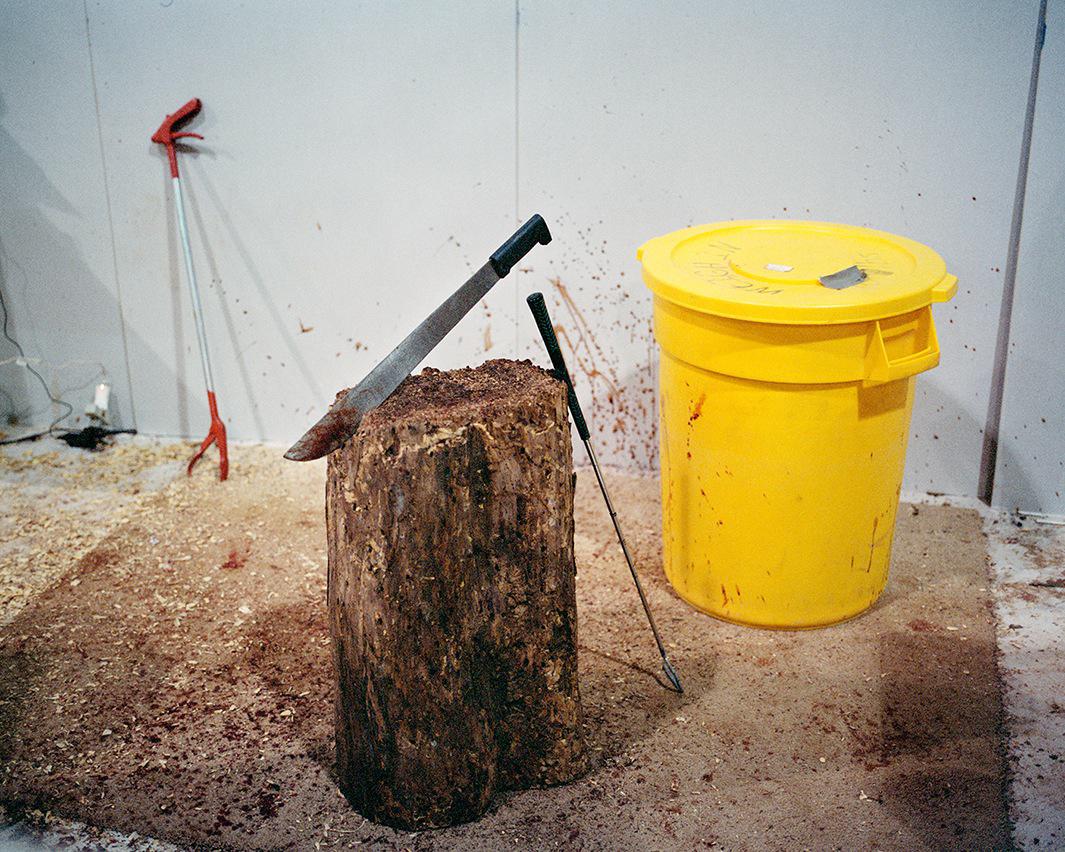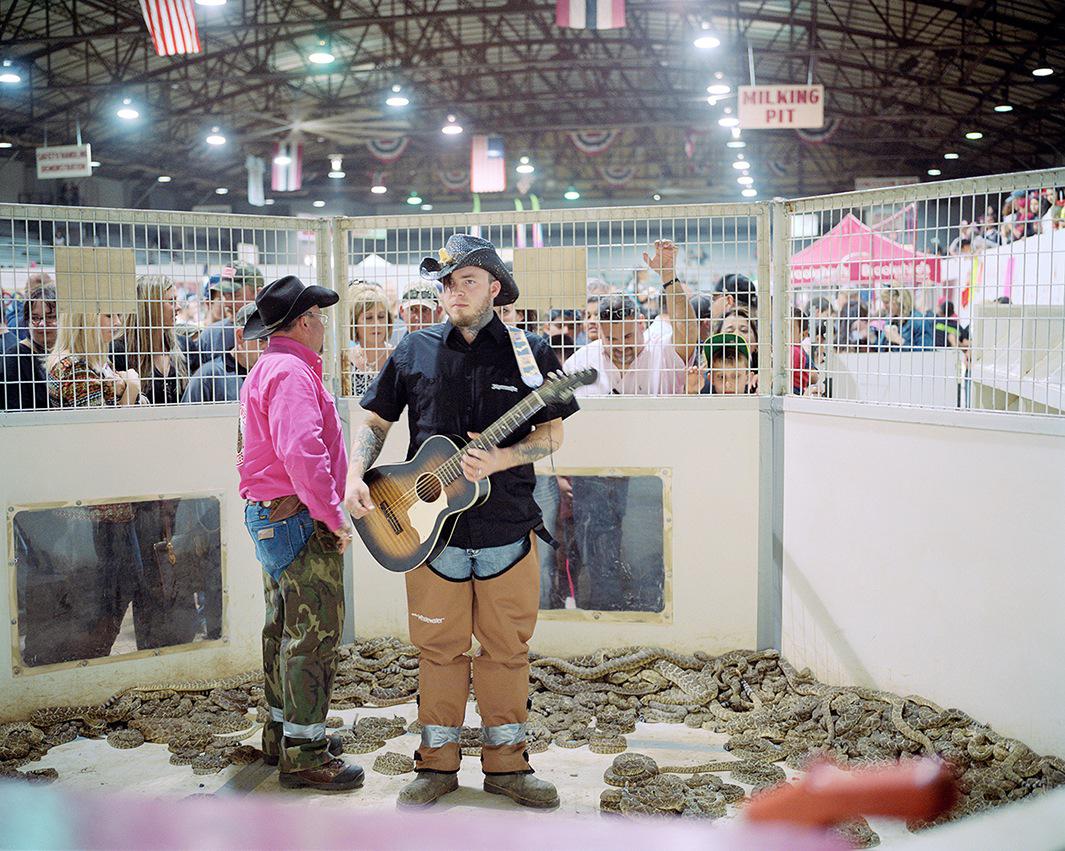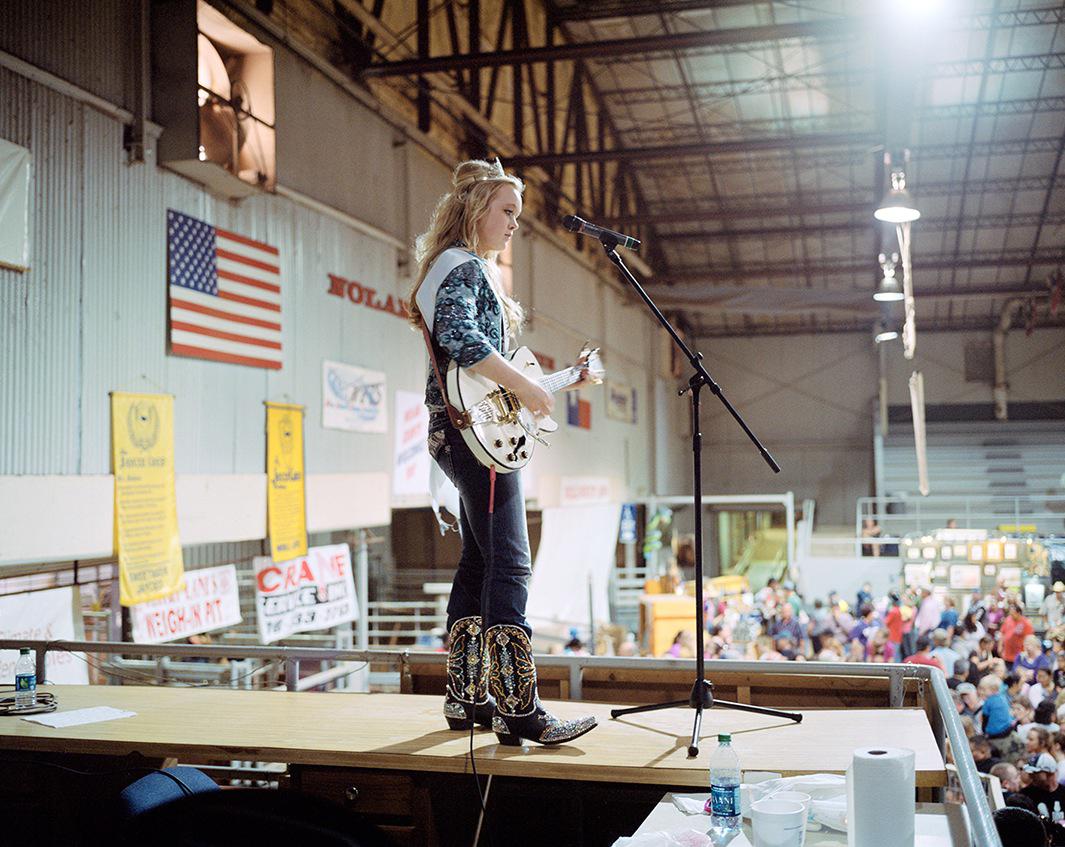 "If you go look at the local newspaper's website that covers the event every year, it's just pictures of scary-looking snakes, and it's very similar to a Google image search," he said. "It just seems so surface level. I wanted to photograph the people and the culture." 
Getting to know that culture involved driving out 40 minutes into "the middle of nowhere" to watch people drink beer and look for snakes and watching rattlesnakes getting "milked" of their venom during live demonstrations at the Nolan County Coliseum. It also involved, after much encouragement, tasting rattlesnake meat.
"It's pretty similar to chicken, but really tough and chewy," Kasnic said. "Anything you fry and dip in ketchup ends up tasting pretty similar."