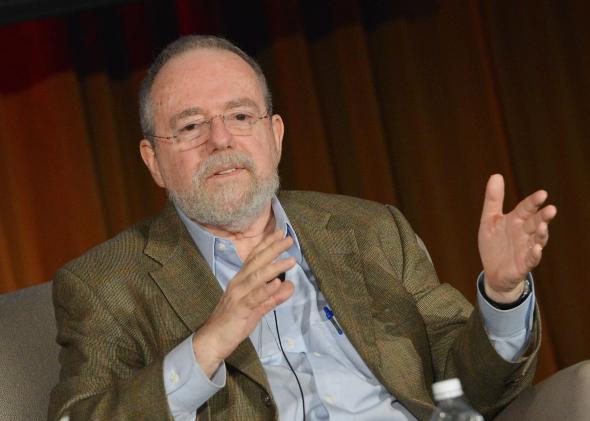 David Denby, longtime film critic for The New Yorker, is stepping down from the post after 16 years. In a farewell tweet, colleague John Lahr suggested that Denby was leaving the magazine entirely, but Indiewire clarified that he'll still be on staff, writing longer pieces and working on a new book.
The announcement marks the end of Denby's esteemed but checkered 39-year run reviewing movies. He was hired at The New Yorker after stints at The Atlantic and New York, and his criticism, though eloquent, sometimes succumbed to a preachy register and tone-deaf conservatism. Just last week he raised hackles by calling Wild author Cheryl Strayed "big-bodied," and, in a notorious review of Do The Right Thing, he claimed Spike Lee was "thoroughly mixed up about what he is saying" and "partly responsible" if "some audiences go wild." Comments like those are the reason why some aren't too sad about his semi-retirement:
Anthony Lane, with whom Denby alternated reviews, will become the The New Yorker's sole film critic in 2015. Lane is usually worth reading—exceptions include that time he drooled all over Scarlett Johannson—but it's hard not to lament the lost opportunities here. The New Yorker blew a chance to diversify and hire someone who isn't a white male, or, at the very least, to promote in-house: Richard Brody, movies editor of the magazine's "Goings on About Town" section, is one of the best critics alive, and it would've been wonderful to see his writing more frequently.

---