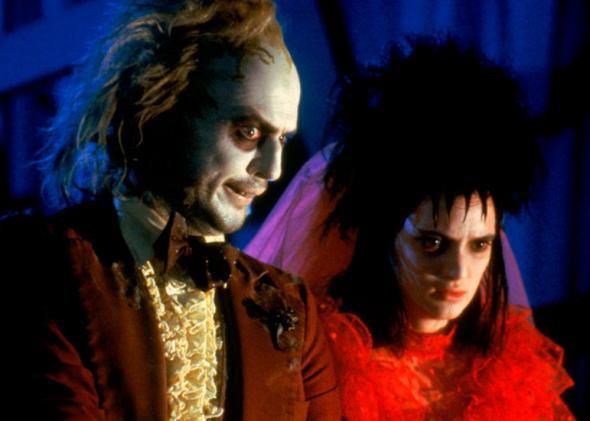 More than 25 years have passed since Tim Burton's 1988 cult classic Beetlejuice, and plans for a sequel have been in the works since at least 2012. It now appears that those plans are starting to move forward: Burton, speaking to MTV, has confirmed that he wants to return to direct, that he's continuing to work on a script with Seth Grahame-Smith (Dark Shadows), and that there are parts for both Michael Keaton and Winona Ryder.
And while Burton says he hasn't been able to get a hold of Keaton directly to discuss reprising his Beetlejuice character (he's currently tied up with press for Birdman), Keaton has in the past expressed interest in doing a sequel. "I always said that's the one thing I'd like to do again," he told MTV in February. "[Burton and I] have emailed each other, and if he's in, it's going to be hard not to be in."
As for Ryder, she said last year that she has been involved in talks for the sequel and that, instead of being a remake, it will take place 27 years later. If that's still the plan, that would put the timing for Beetlejuice 2 around a 2015–16 release—or so we hope. Maybe if we just keep repeating his name enough times, it'll happen.
---