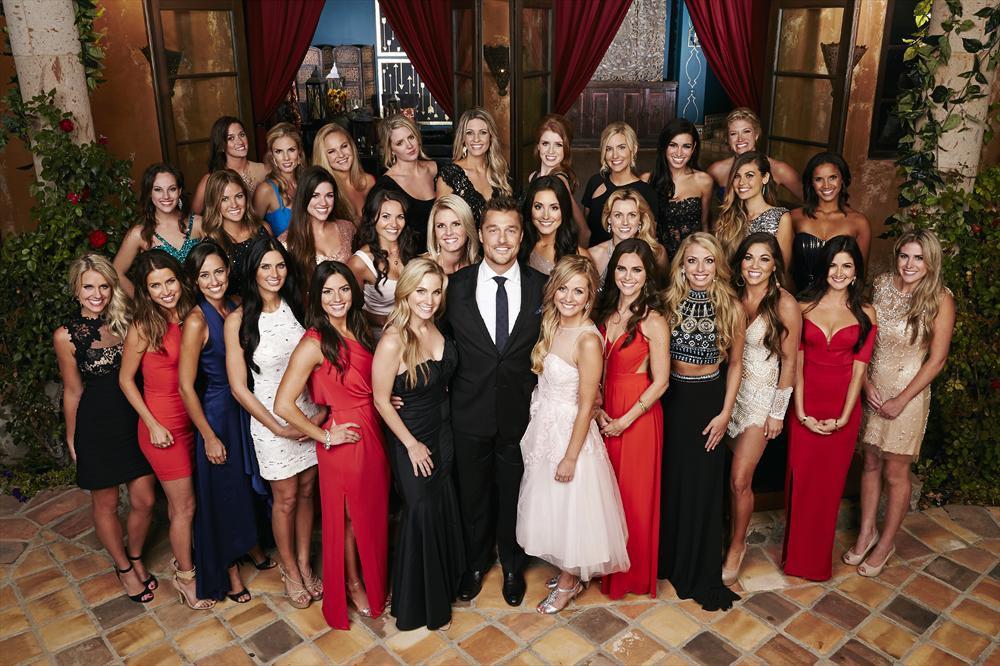 The 19th season of ABC's The Bachelor premieres on Jan. 5. Chris Soules will be starring as a farmer from Iowa searching for true love, and I will be reigning as a two-time Bachelor fantasy league champion. During the last season of The Bachelorette, Chris was rejected by Andi Dorfman, a lawyer from Atlanta. His loss was my win, as I correctly predicted that Andi would choose former pro athlete Josh Murray instead.
I didn't cheat by looking for online spoilers. I just used a basic knowledge of the protagonist, a sense of what the producers want out of this series (honed over years of watching), and, of course, a careful reading of the profiles of the participants.
To help you with your own Bachelor bracket, I've set odds for the five best, five worst, and five craziest of this season's 30 contestants. For those willing to grapple with retrograde notions of courtship, rigid ideas about gender and sexuality, and a horrible track record on diversity, cold hard cash awaits! Below are my highly scientific picks.
Tier 1: Will you accept this rose?
Jade loves the matriarchy of elephants and the literary complexity of Jane Eyre. Jade has what Chris' mom Linda would call "gumption," and Linda loves gumption. Gumption is a crucial trait for any future Soules bride. 3 to 1
Amanda is looking for a man who will write her romantic letters, which was precisely Chris' M.O. during his failed courtship of Andi. Amanda has practical goals, like buying a home and opening a dance studio, that might fit nicely into a rural Iowan lifestyle. 4 to 1
Kelsey is a guidance counselor from Texas who hopes to find mutual empathy and support with her future husband. She is the closest thing to Tami Taylor this show has ever cast. 5 to 1
Jillian wins the most-like-Andi Dorfman award. This could prove a blessing (Chris likes East Coast brunettes with high-powered careers) or a curse (Andi said no to life on a farm, and Jillian may feel the same). But I'm guessing she'll go far. 7 to 1
Nikki is a former NFL Cheerleader. Surely this counts for something. 8 to 1
Tier 2: Enjoy your limo ride of humiliation.
If Kaitlyn won the lottery, she says she would buy an island and create a lawless nation for pirates called "Yarrland." This sort of wacky humor is generally not rewarded on The Bachelor. 15 to 1
Ashley I. doesn't like waking up before 10 a.m., wishes she owned a penthouse in New York, and can't live without foundation and mascara. She is looking for a Carrie Bradshaw life while Chris is looking for a farmer's wife. 20 to 1
This is a sentence in Jordan's profile: "I jumped off the back of a boat bar naked in the British Virgin Islands and then was the bartender while the real one took a nap." A boat bar! Also, Britney Spears is her idol! Jordan is a lot of fun, but this is a love quest, not a fun quest. 30 to 1
Whitney told television producers that her greatest fear is being alone and never having a family. Too real, Whitney. Too real. Chris Harrison, the host of The Bachelor, will make sure you cry. 30 to 1
Reegan has to tell every first date that she is a cadaver tissue saleswoman. Can you imagine trying to flirt through that? 100 to 1
Wild Cards: Are you here for the right reasons?
Mackenzie is 21 years old. Age is just a number, but that is a very low number in comparison to Chris' 33. 12 to 1
Britt is well-read and compassionate. She likes David Foster Wallace and she "sponsors" children. Britt is also a waitress in Hollywood and so I don't think it's crazy to speculate that she wants to become famous. 12 to 1
Brittany lends herself to similar skepticism. A WWE Diva-in-Training? I'm not sure that you're looking for love, Brittany. 14 to 1
Tara has my favorite profile by far. She lists "sport fishing enthusiast" as her occupation! She admits to the serious crime of using someone else's passport to cross an international border! She writes, "I love it when my date opens the truck door for me," which implies that all of her dates drive trucks! She can't live without whiskey and her stuffed beaver! Tara is a national treasure. But probably not for Chris. 50 to 1
Trina is an adult who calls diarrhea "di-di." 100 to 1
---