When Chie Nishio started frequenting the Brooklyn neighborhood of Crown Heights in the mid-1990s, she wasn't the most likely candidate to document the neighborhood's Hasidic community. But Nishio, who immigrated from Japan in 1969, and her camera were welcomed into that famously close-knit world, and her photos, now on display at the Brooklyn Public Library's Central Branch, show no signs of being the work of an outsider. 
Living in Manhattan, Nishio would often see men with full beards, black hats, and long coats in the Diamond District. Her husband, a non-observant Jew, had little information to help satisfy her curiosity, so she decided to find out more on her own. Initially, Nishio tried photographing the Hasidim in Williamsburg, but found she "couldn't make a connection with anybody." When she tried Crown Heights one day, during the Sukkot holiday, she had better luck.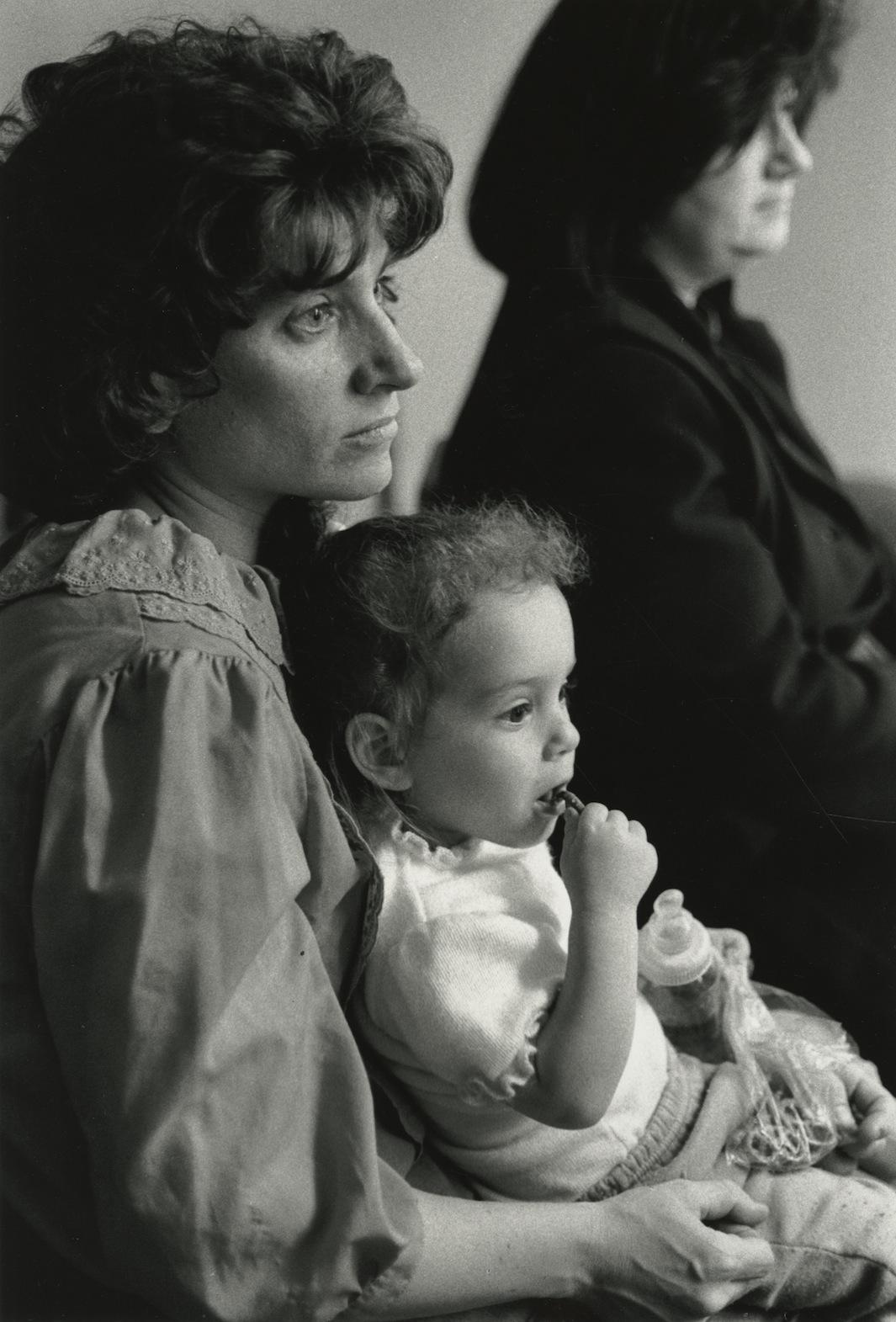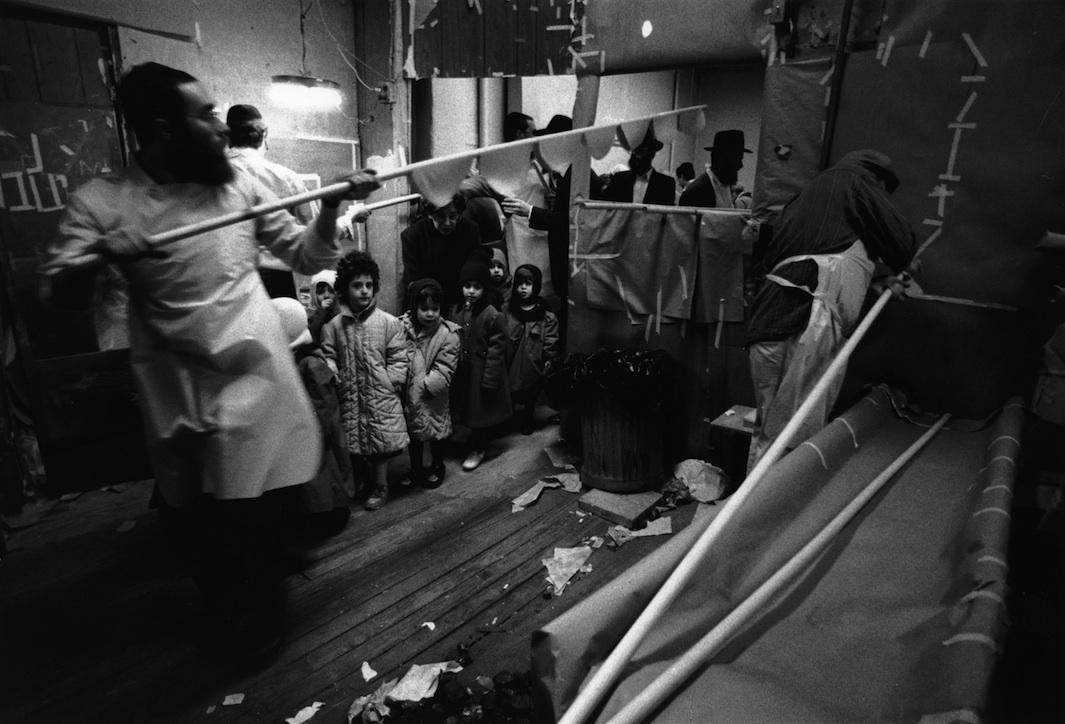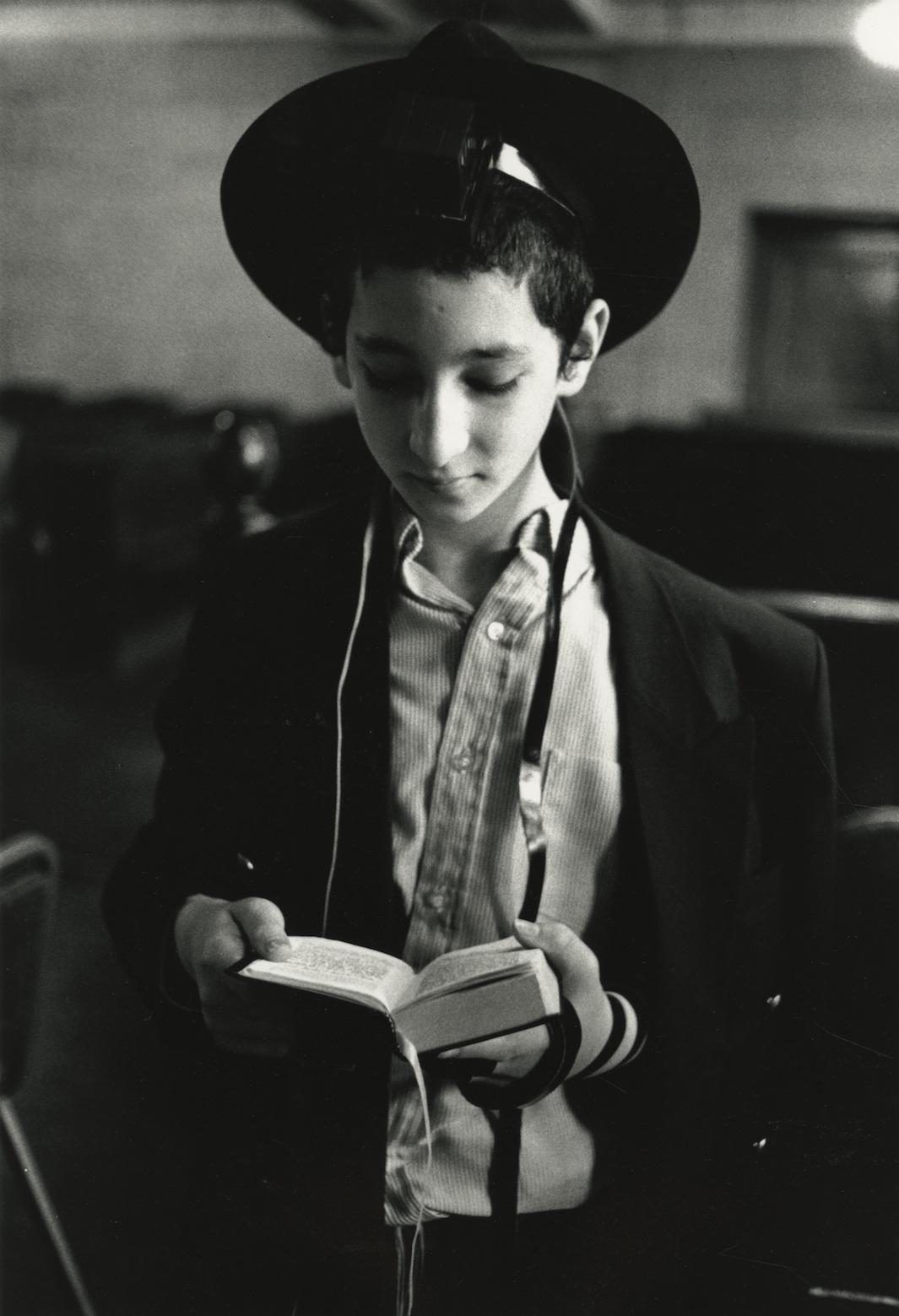 "I came out of the subway at Kingston Avenue, and I started to walk down the main street. I saw a big crowd and I took out my camera. Somebody said I couldn't take pictures, so I put my camera back in my bag," said Nishio, now 84. "When I turned to a side street I saw a little boy and girl playing with their father. I asked the father if it was to OK take a picture. He said, 'Well, this is our holiday, and you can't take pictures. But you can come back later.' "
Nishio came back, and she did so again and again over the years. Her tenacity paid off, as she was ultimately afforded a rare, expansive look at life in the community, from religious ceremonies to intimate family gatherings. "They were very open and curious about what this Japanese woman was doing there. There were many newcomers in Crown Heights—but not Japanese females," Nishio, said.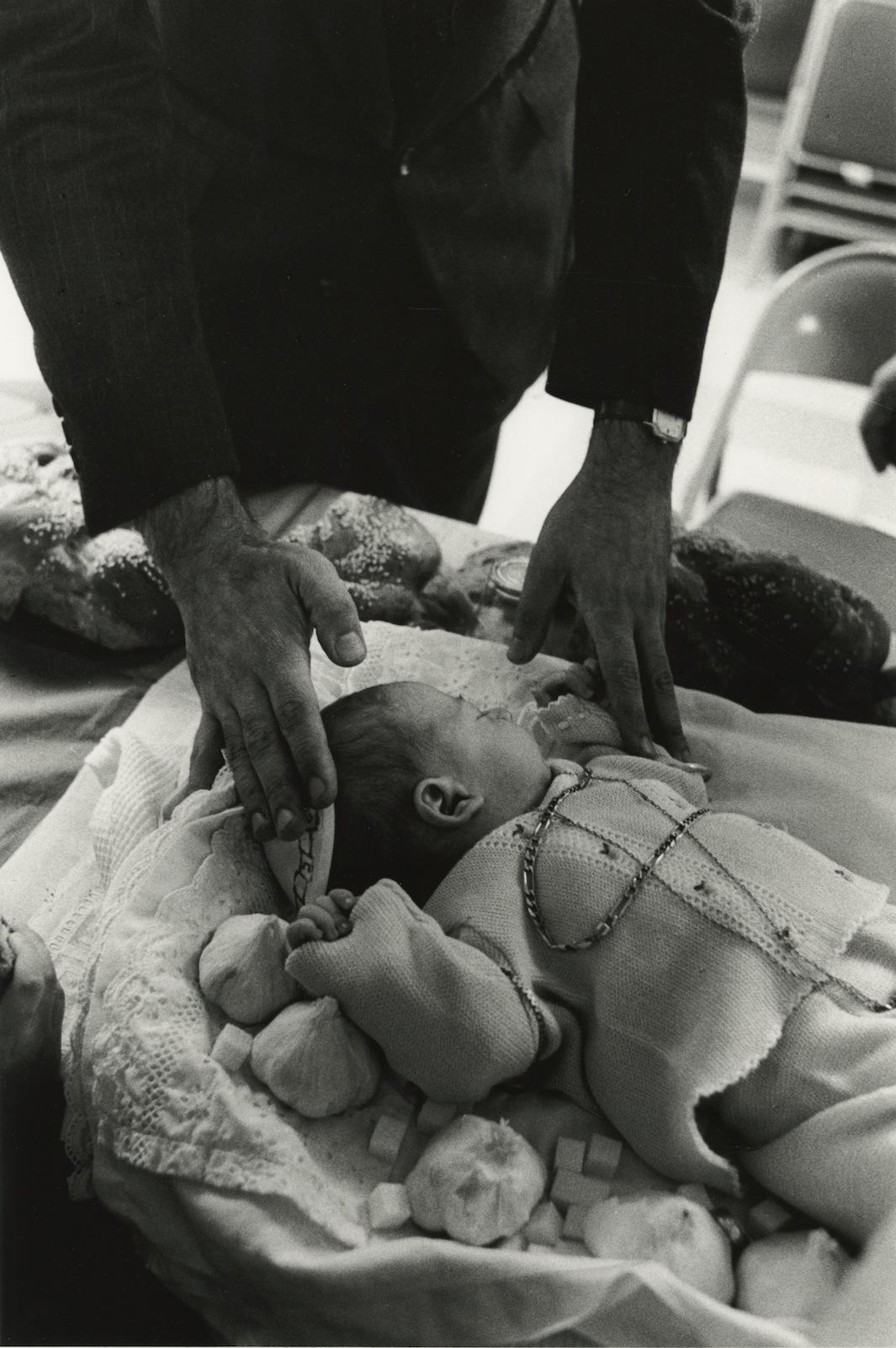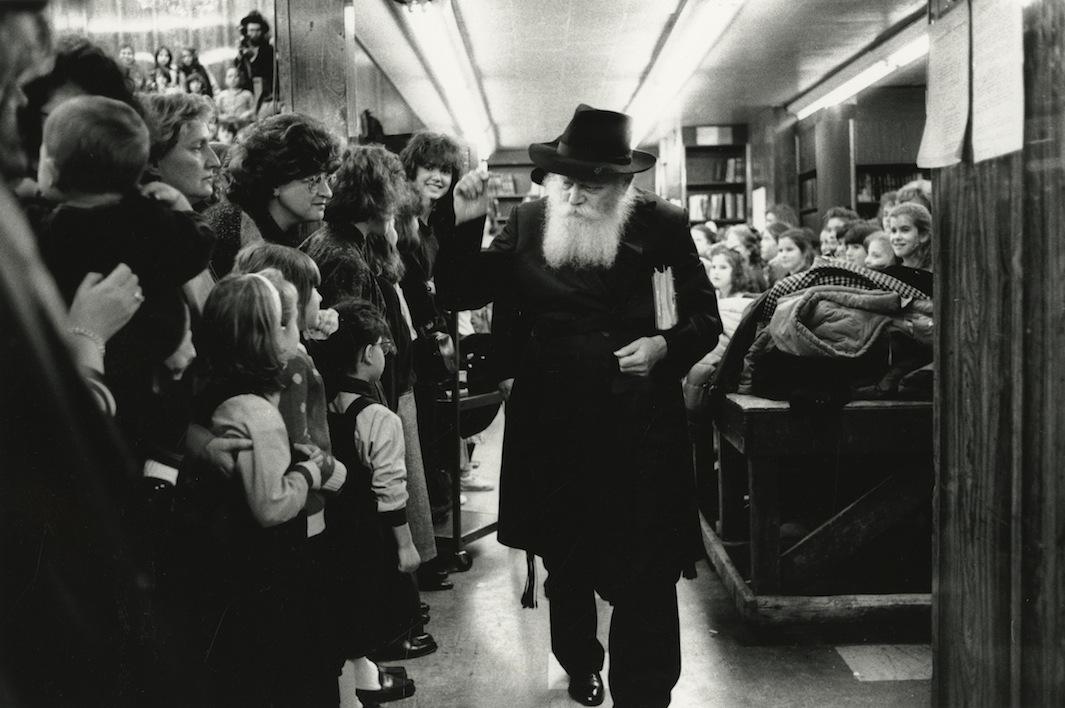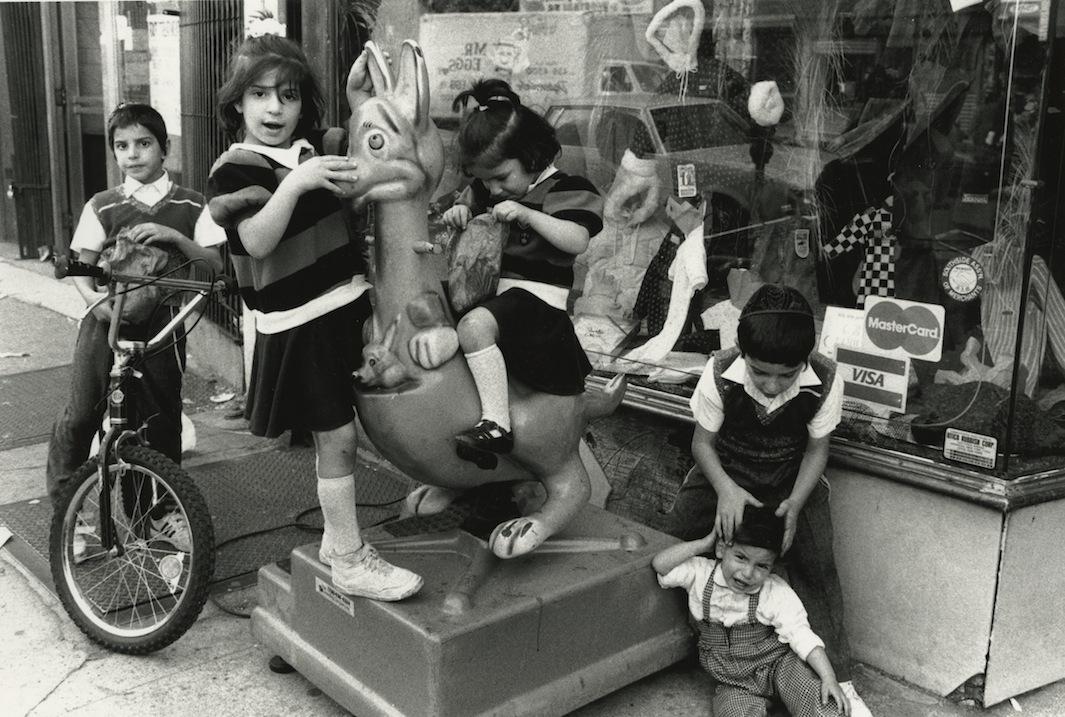 Nishio was also a witness to history, as her time in Crown Heights coincided with some of the final years of Rabbi Menachem Mendel Schneerson, the last Lubavitcher Rebbe. She was not, however, present for the three-day Crown Heights race riots of 1991. Nishio was away traveling at the time, but, even when she returned and saw signs of the conflict that had taken place, she decided not to focus on it. Her interest, she said, was in the community and its religion.
As a Japanese woman, Nishio often found herself misunderstood in America, and she therefore sympathized with the Hasidim, a group she also felt was misread. By showing the Hasidim in an honest light, she hoped she could help influence public attitudes about them. "I want people to understand other groups of people and to give them more respect."
"The Hasidim of Crown Heights, Brooklyn: A Community Study by Chie Nishio" is on display at the Brooklyn Public Library's Central Branch until Feb. 1.