Tanya Habjouqa believes it is a disservice to ignore the humor and joy of Palestinian life. Preserving a sense of playfulness and fun despite tremendous obstacles, she said, speaks to the people's strength and is essential to their survival. Her series, "Occupied Pleasures," is a portrait of the life that doesn't often make it in news reports. 
"I wanted people to look and see the people who've been reduced to a complete stereotype. I wanted people to look and laugh and think," she said.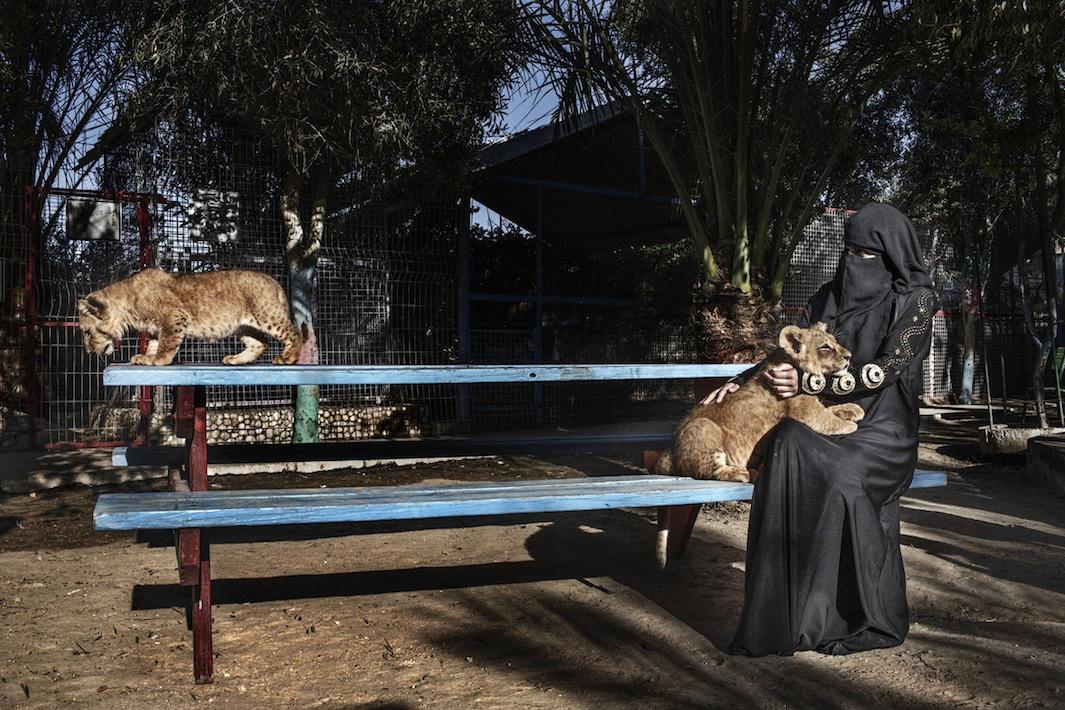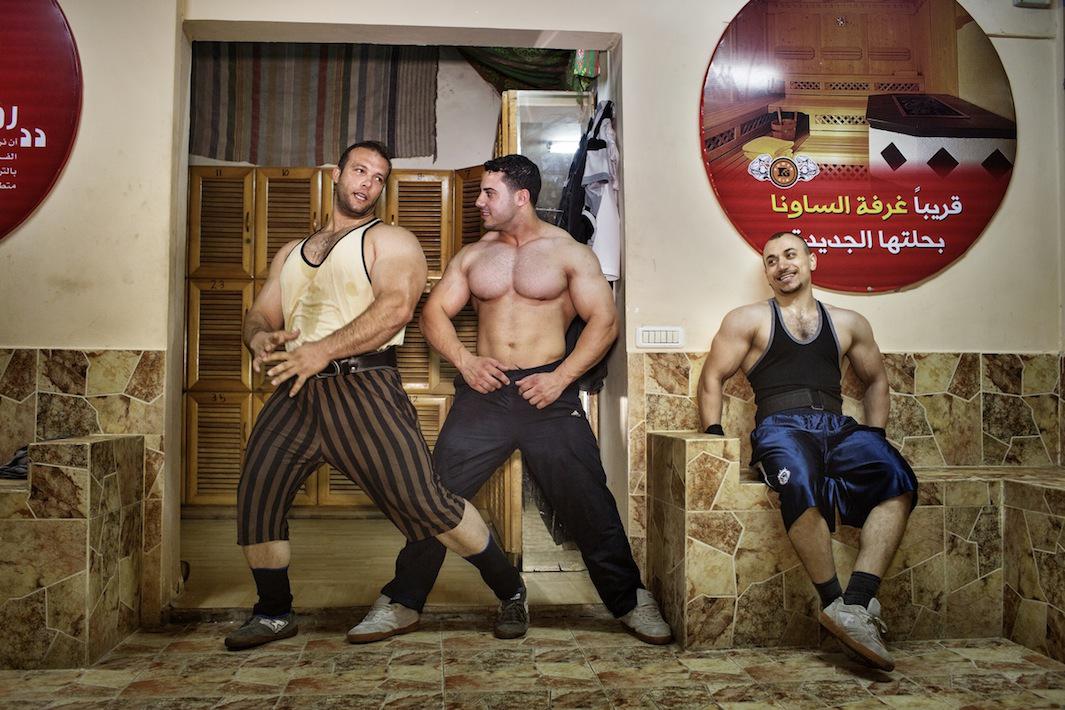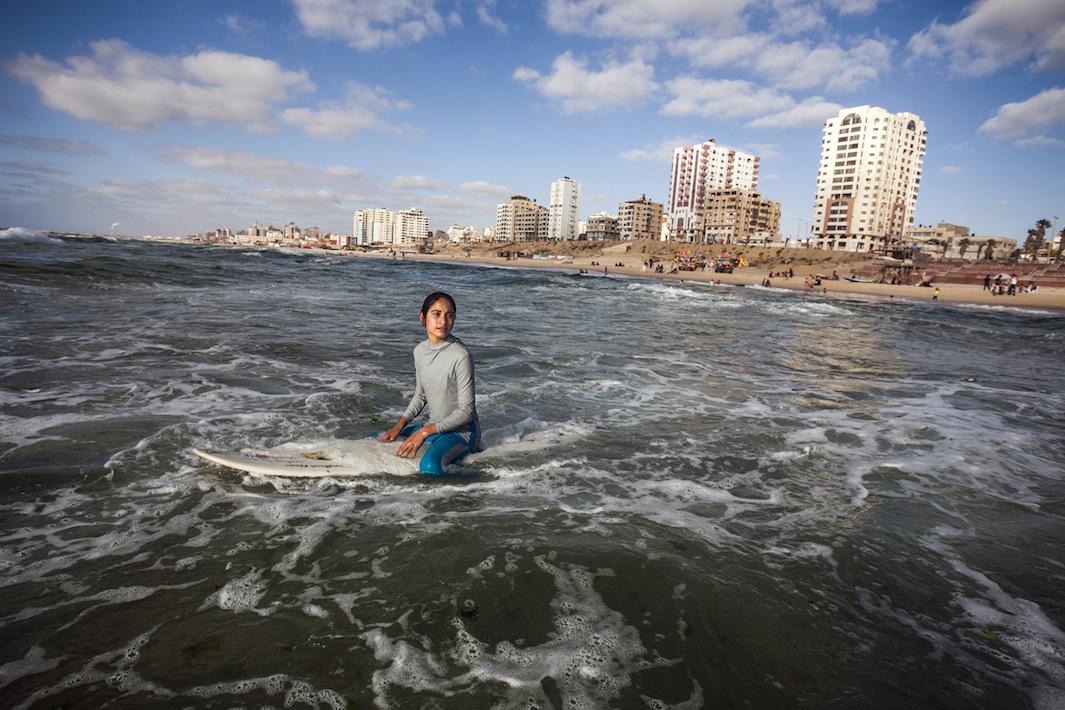 Habjouqa, who is Jordanian-born and Texas-raised, started the series while living in East Jerusalem with her husband, a Palestinian human rights lawyer. After receiving a Magnum Foundation grant early in 2013, Habjouqa devoted herself to the project full-time and finished it that October. She was pregnant most of the time, which actually proved advantageous—"People trust pregnant women," she said—as she drove around the West Bank, Gaza, and East Jerusalem looking for locals to photograph. 
"There was certainly a hesitancy and certainly some distrust. With the 'hyper narration' that happens here, there's also hyper political agenda, especially in this conflict. People have been grossly misrepresented," she said. "I would explain the project and show some of the images. It helped that I'm Jordanian, that I speak Arabic, and that my husband is Palestinian."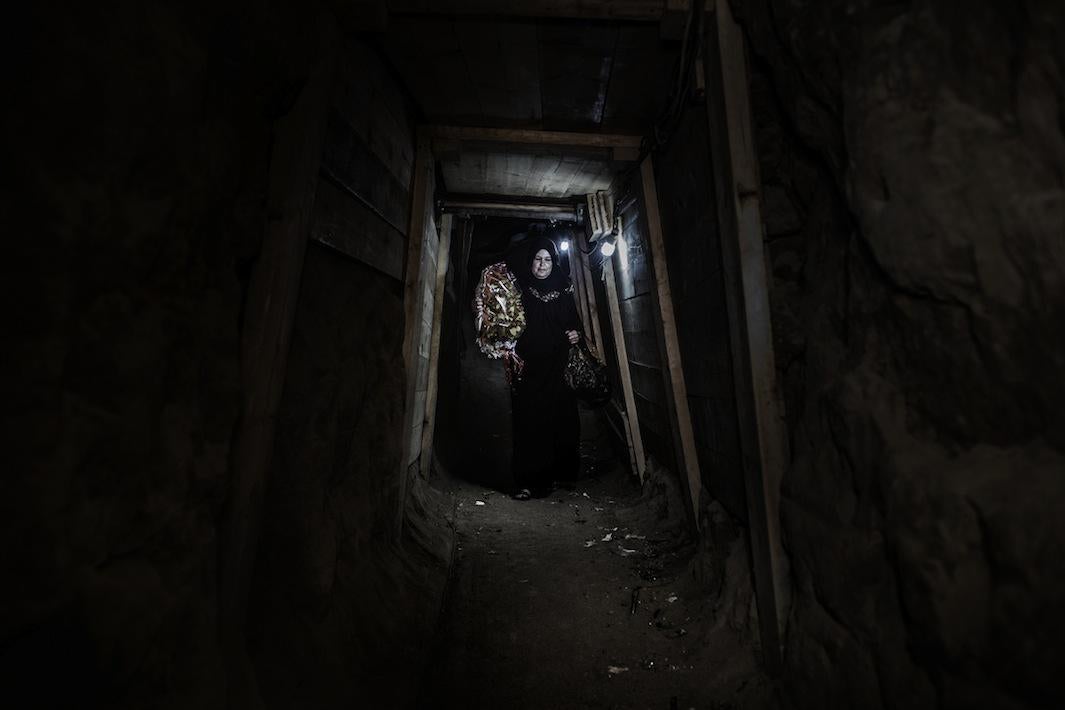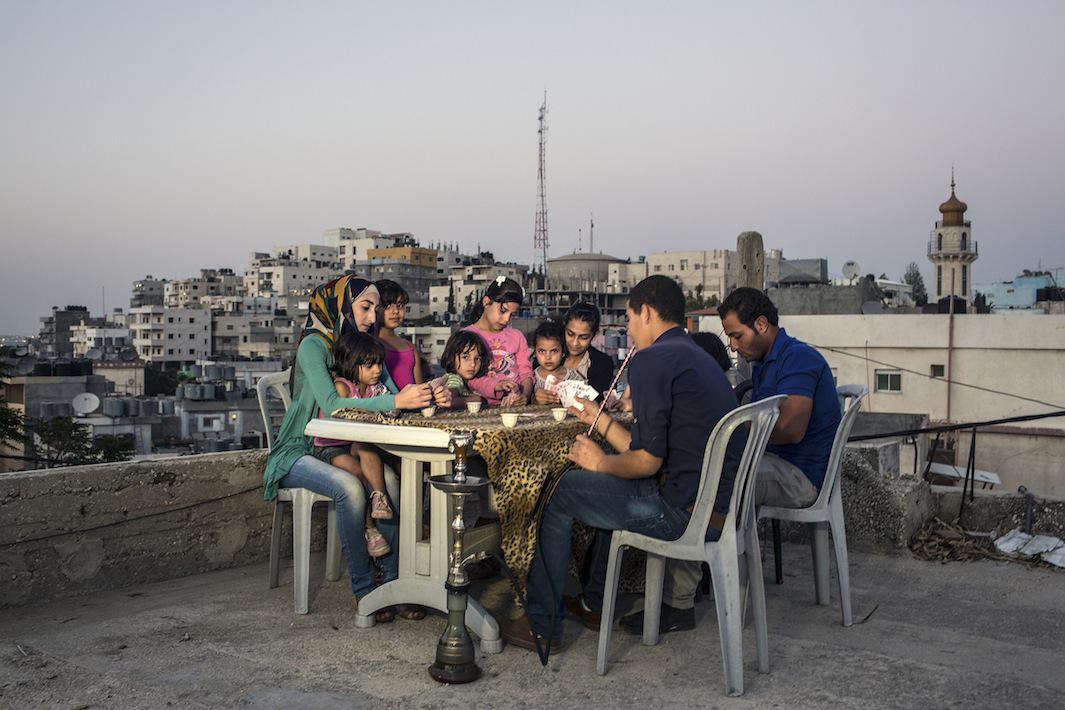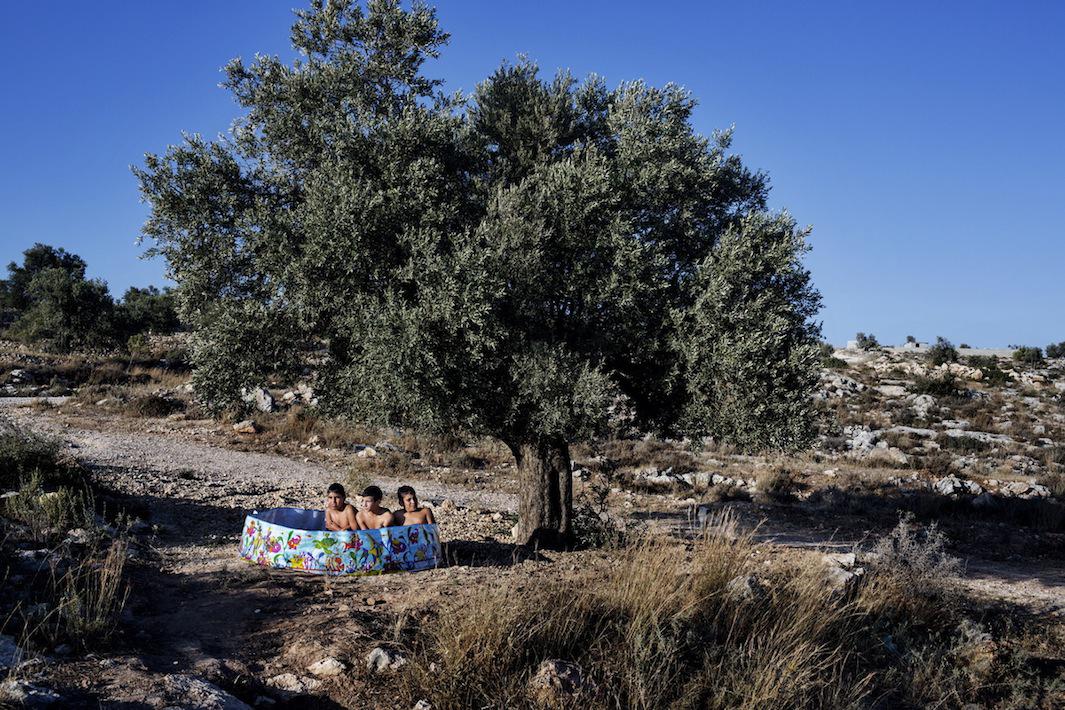 While images of destroyed landscapes and angry and grief-stricken residents do speak to significant parts of the Palestinian experience, Habjouqa's images show that portrayal is incomplete. Like people all over the world, Palestinians find time for hobbies and activities like surfing, bodybuilding, and parkour, as well as pure amusements like visits to zoos and theme parks. Everywhere Habjouqa traveled, she also witnessed their signature black humor.
"Humor is a coping mechanism, and it's very prevalent among Palestinians. I aimed to capture some of that humor and sarcasm and also the absurdity of the situation," she said.
Since Habjouqa made these images, some of the places she photographed in Gaza, were badly damaged in this summer's war with Israel. The conflict began just as Habjouqa was launching a crowd funding campaign to support a book for the series, and amid the tumult and pain, she briefly considered changing the focus of the project.
"Then I stepped back from it a bit and I saw that same spirit was there," she said. "It just cemented in my head—the whole point of 'Occupied Pleasures' is that despite this continued occupation, the people are maintaining their culture, their dignity," she said. "I realized it was important to continue to show this."