Some images in this post depict serious bodily injuries.
As a child growing up in Madrid, Sandra Franco loved looking at family photos with her grandmother. "For me, the images were little treasures. I always liked the idea of tracing your past through photography," she said.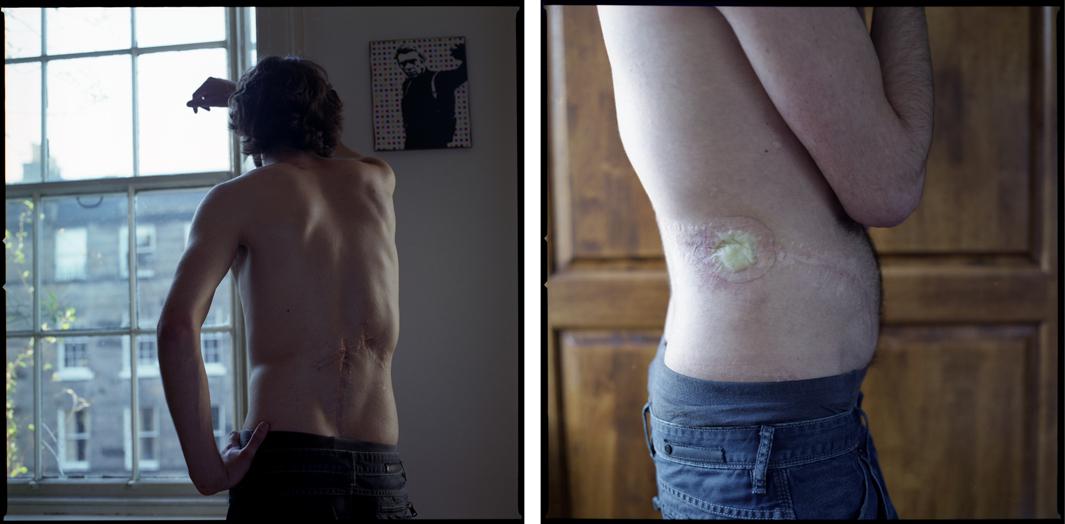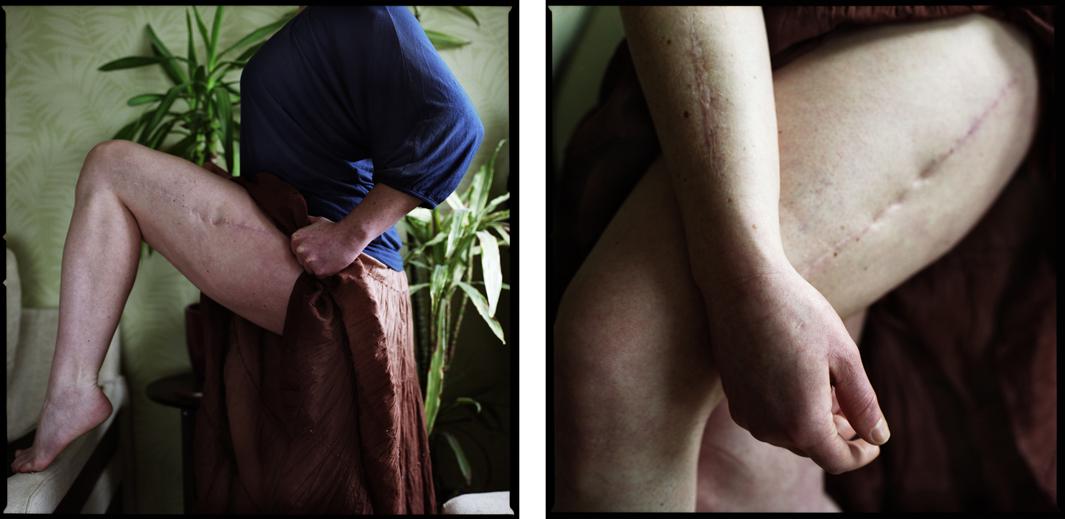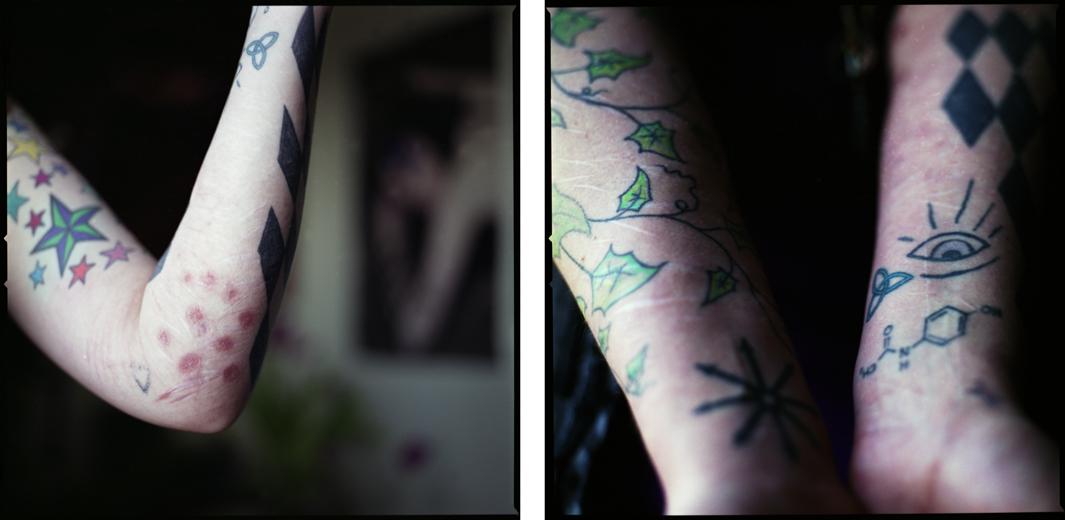 Franco ended up studying photography in Edinburgh, Scotland, where she was given access to some quality gear, including a Hasselblad film camera. The opportunity to work with the camera, combined with her continued interest in learning about other people's histories, motivated her to take an intimate look at physical scars in her aptly titled series "Scars."
So far, Franco has completed about 30 interviews and portraits. She met with the people willing to have their scars photographed twice: once to have a discussion about their history, and then, a second time, to take the portraits. She found that getting to know her subjects while not being tied to a time constraint helped create a level of comfort and a feeling of collaboration. The titles of the images refer to the year when the event that created the scar happened; it's the only information Franco chooses to share with the viewer about the subjects.
Film is especially important in this series because, for Franco, it mimics human skin.
"Both film and skin hold memories," she said. "Our goal of taking pictures to keep memories is similar to how our skin also keeps memories and probably the most dramatic way of holding a memory is a scar because it is something that breaks the skin."
Many of the people she met said that they were unable to speak about their scars with their friends and family because bringing up the past was too painful, but they found it therapeutic to discuss the past with a stranger.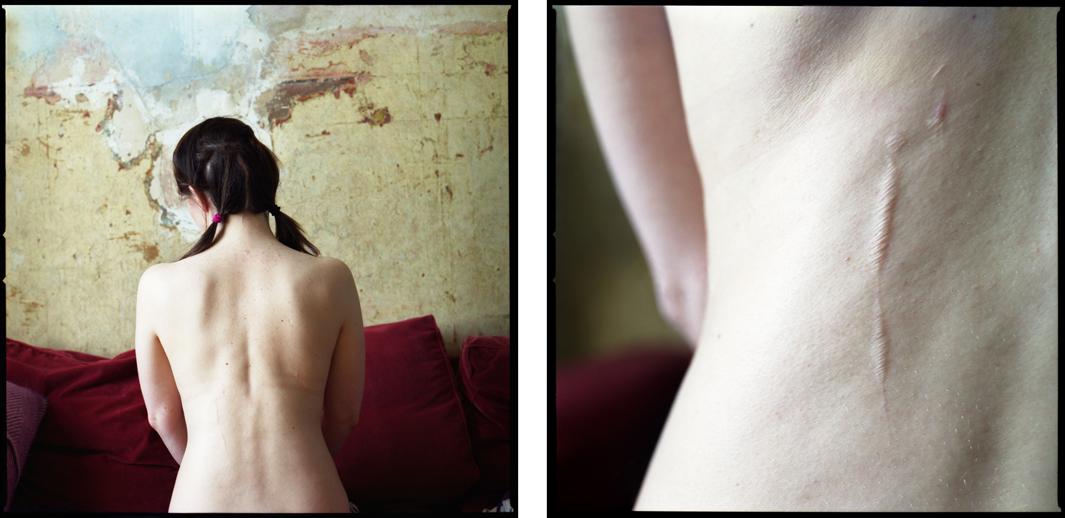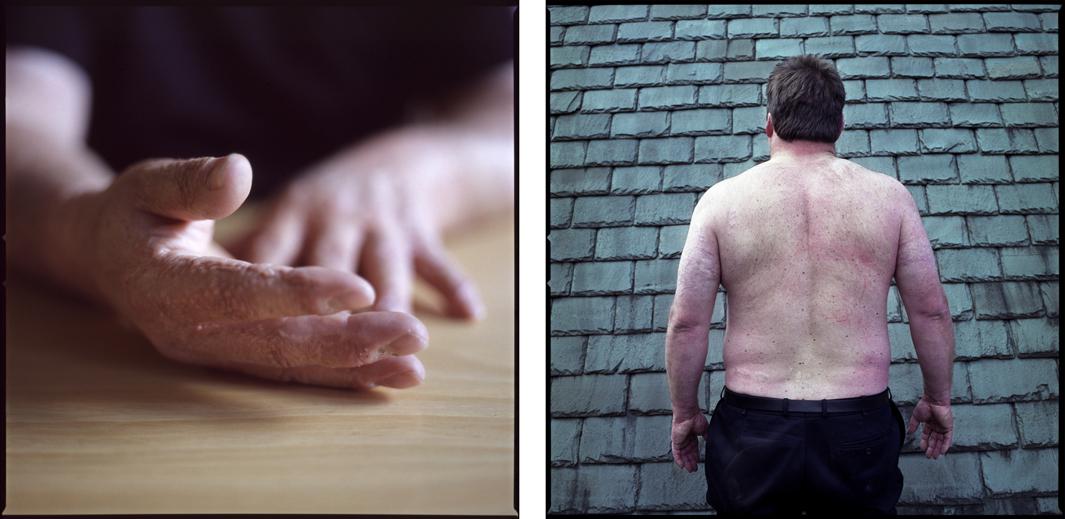 "I think for some of them, scars are a reminder that life continues and gets better."