Growing up in the 1970s, Peter Byrne loved watching professional wrestling on television. He found boxing too violent, but, with wrestling, "you had pure theater, and a great deal of fun. There were guys bashing the hell out of each other, but you kind of knew nobody really got hurt."
In 1988, Byrne was in his last year as a photography student at Harrogate College of Higher Education in the United Kingdom. For his final project, he spent about three months driving around on Friday and Saturday nights in his friend's Citroen 2CV photographing professional wrestling events across northern England at venues including the Barnsley Civic, Scunthorpe's Baths Hall, Wakefield's Unity Hall, and the Blackpool Tower Circus.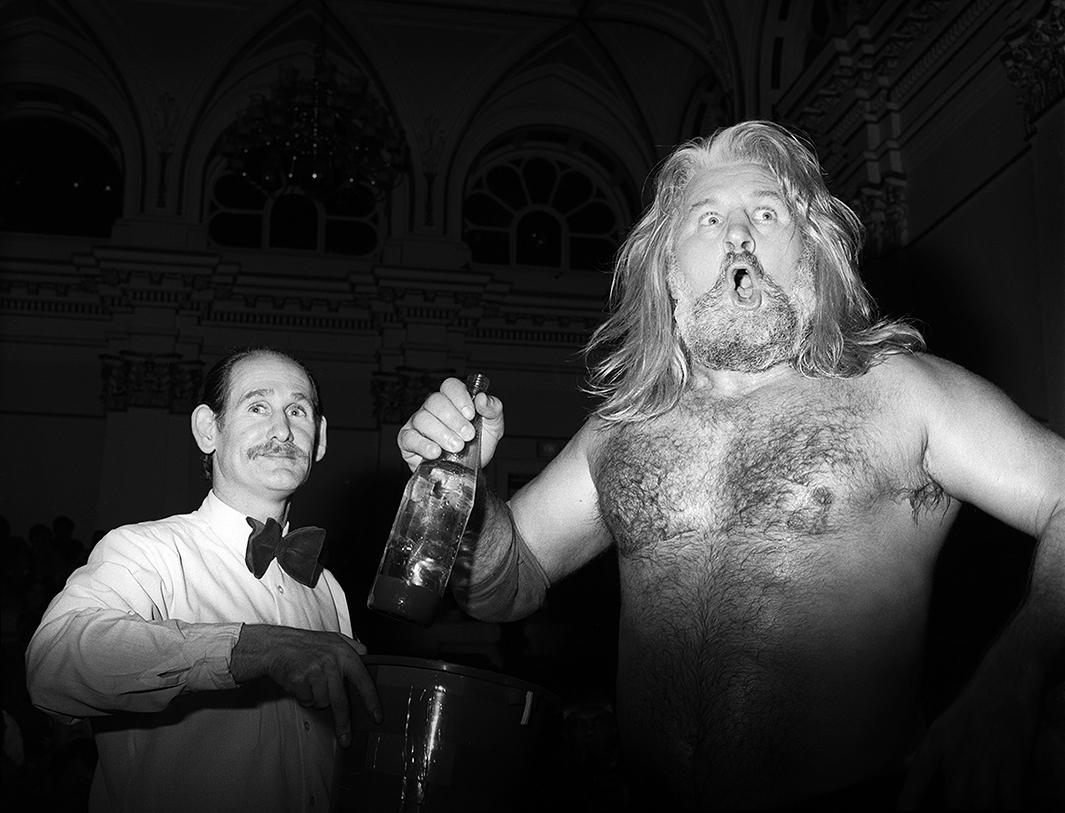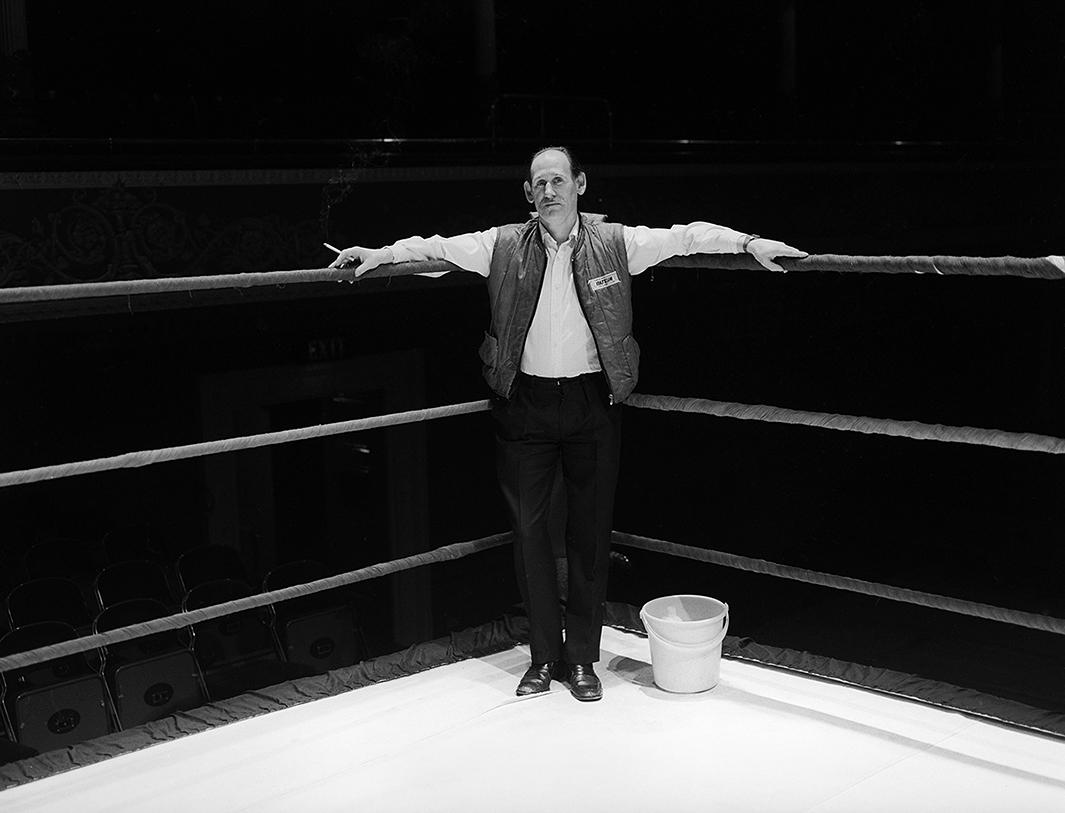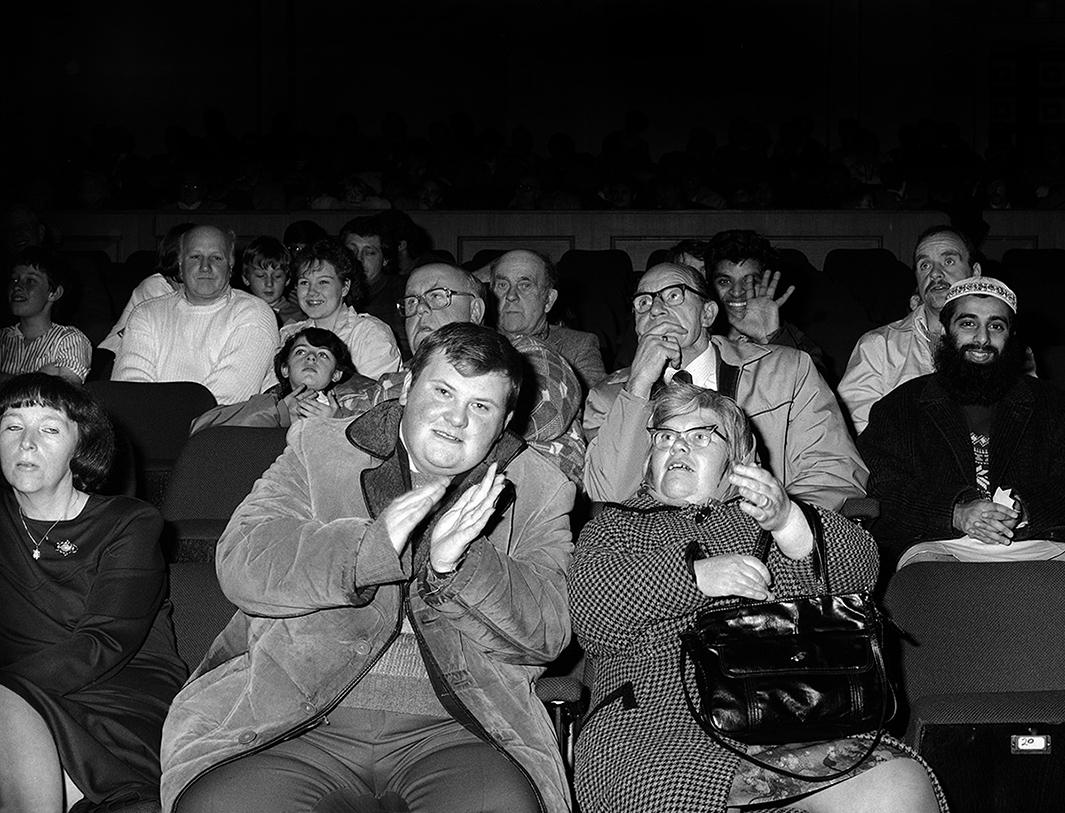 At the time, he had become newly interested in wrestling after reading British wrestler Jackie Pallo's autobiography, You Grunt, I'll Groan, which candidly reveals the ways in which professional matches were fixed. "I think deep down everyone knew that, but no one in the wrestling world had come out and said, 'Yes, it's fixed.' Jackie Pallo did. So I guess after all this controversy I wanted to see what all the fuss was about, which is why I started the project," he said via email.
While Byrne's black-and-white photos focus on a sport that was choreographed, they show a simpler time in professional wrestling, one without any of the "razzmatazz and money of WWE," but with plenty of drama, usually focused around a "good guy" and a "bad guy."
Back then, Byrne said, some wrestlers—like Big Daddy, Giant Haystacks, and Kendo Nagasaki—were household names. Many of the spectators at the matches were "hard-core fans," he said, while others were just working-class people looking for "a cheap night out." "Watching these guys slug it out was thoroughly entertaining fun. On the flip side, there were some extremely fit and agile wrestlers who could perform some amazing moves whilst appearing to glide around the canvas like ballet dancers," he said.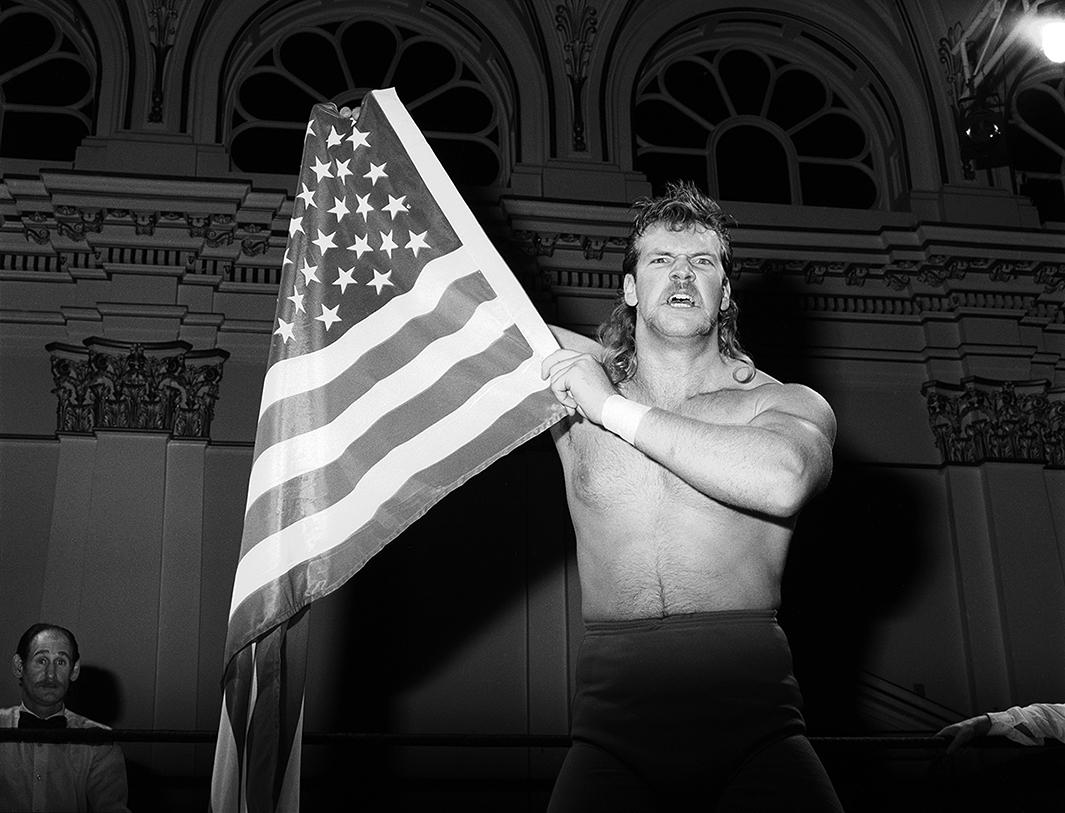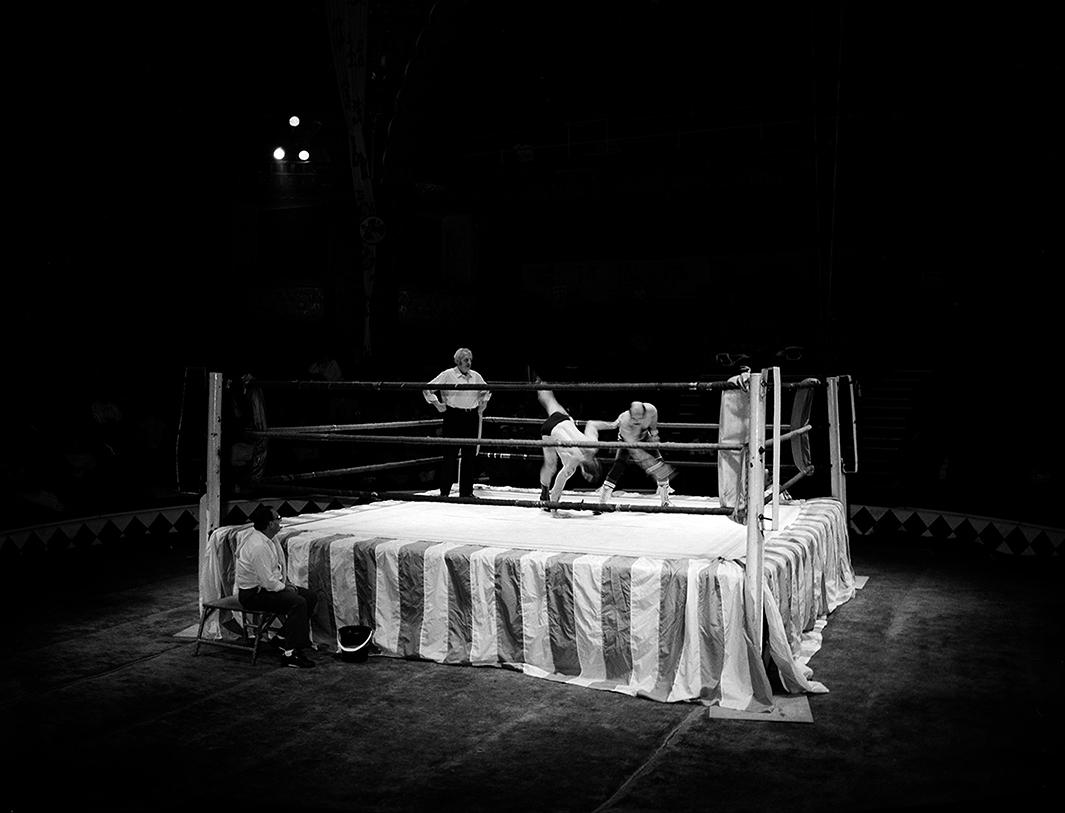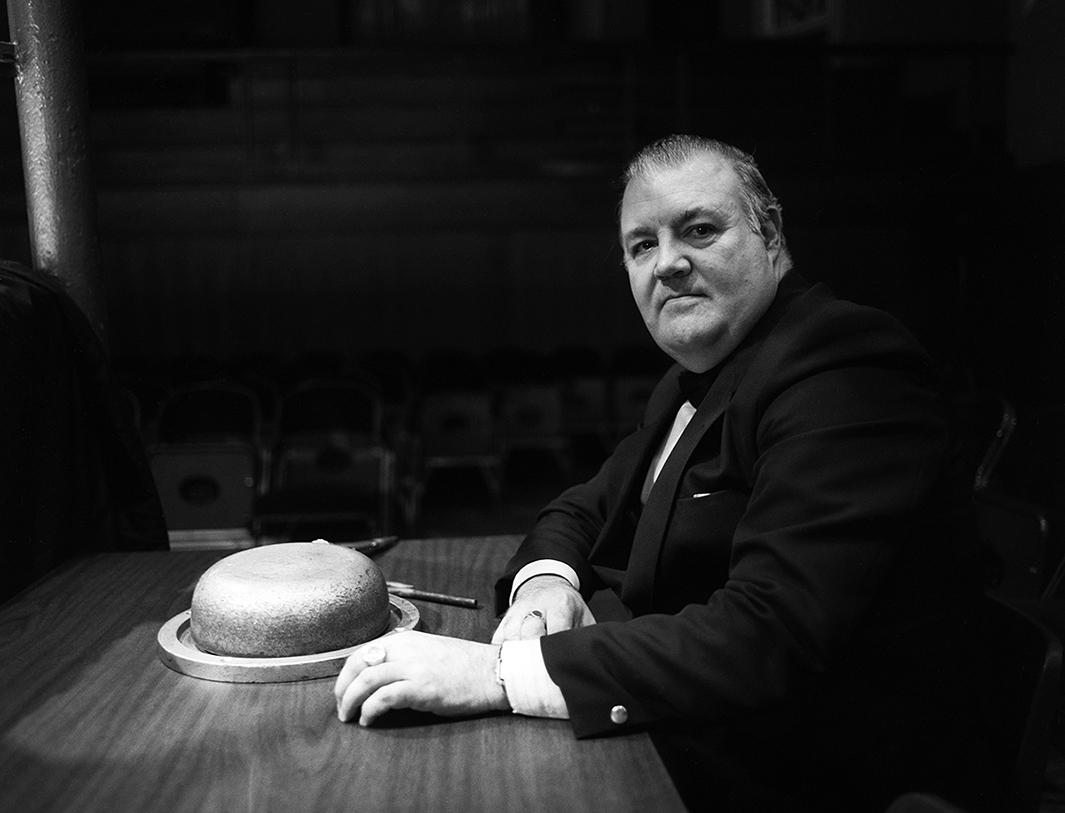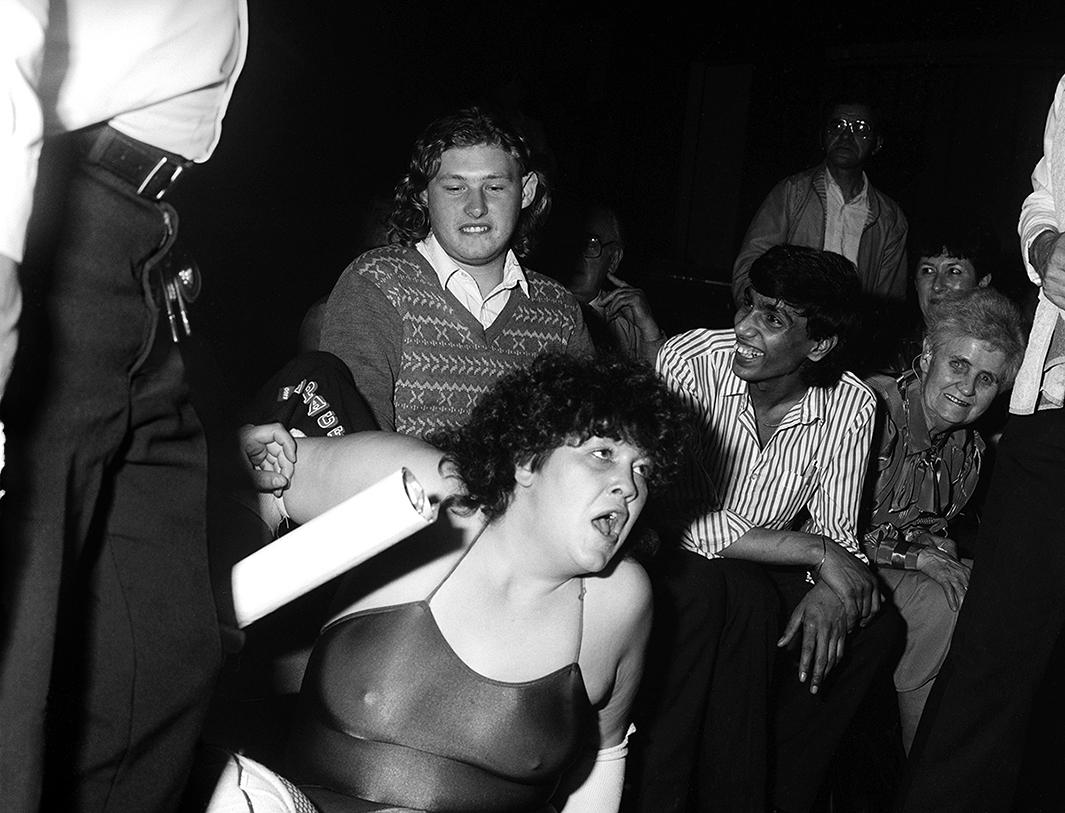 Byrne hasn't been to watch or photograph wrestling since that time in the late 1980s. The sport, he said, was pulled from mainstream television around that time and, while it still exists today, it has never been quite as popular. Looking back on his images now, Byrne said he is sad that wrestling has moved out of small venues and that the sport has become influenced by the American model of "big names, glamour and glitz."
"I think it's a great loss for small communities. When wrestling came to town, for that evening, once every few months, you could escape the hardships of life. You could totally immerse yourself in the moment in pure theater," he said. "You could scream and shout at someone twice your size and get away with it. It was just great, clean fun."